Catlike summer. My necklace by BornPrettyStore and the dress by VOVK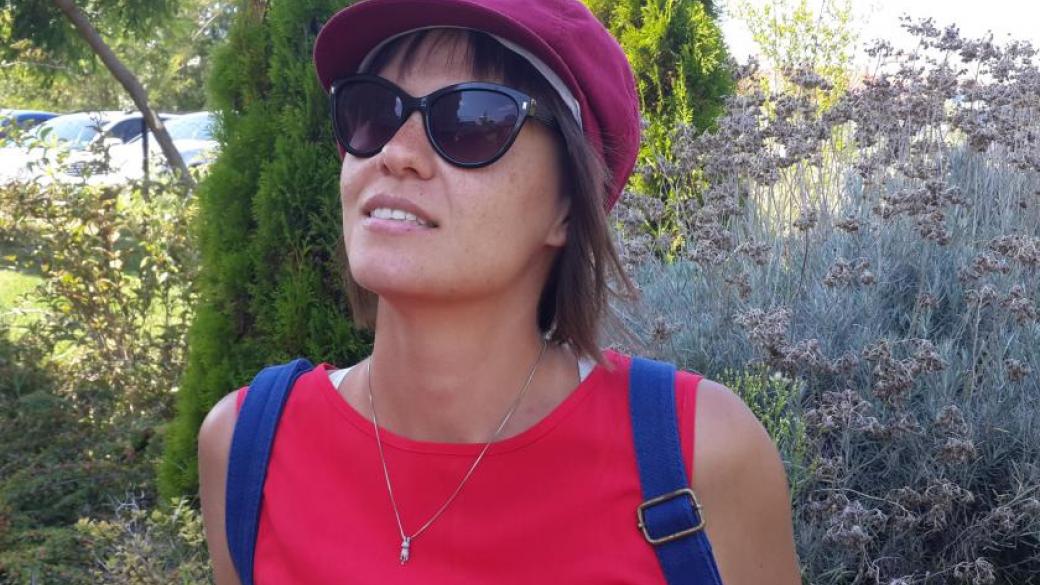 I tried not to look at these photos so long because this is the best memory about my summer. Remembering it now, when it's so cold, is really sad! The summer was absolutely warm so I often wore just a weightless dress by Ukrainian brand VOVK and a small necklace by BornPrettyStore. I want to show you this simple outfit today. I'm writing this review in a very dull, rainy and cold day.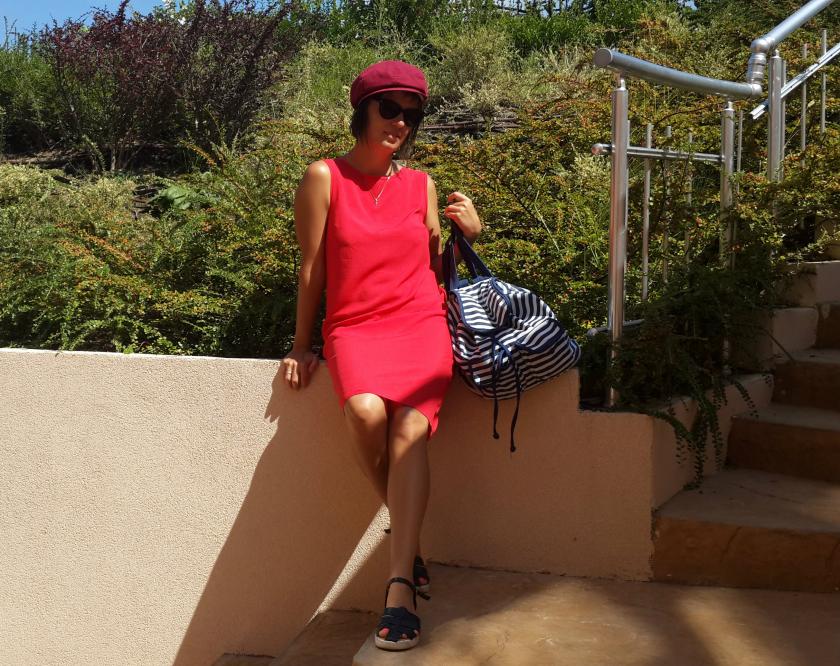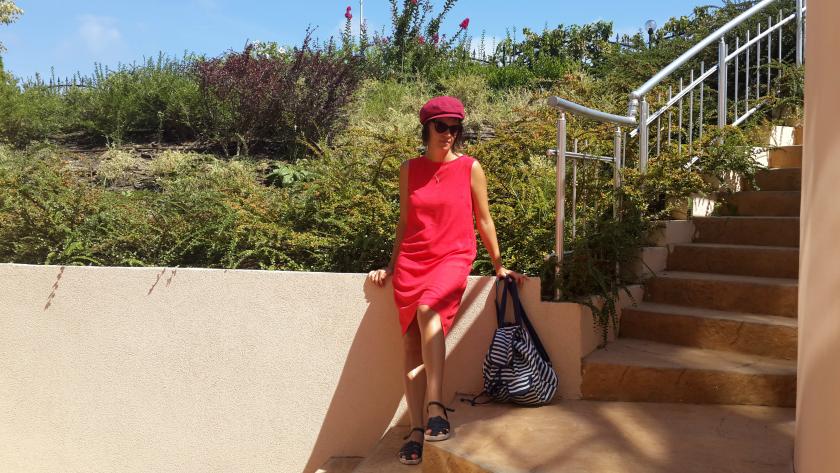 This red t-shirt dress by VOVK was my fav pieces that summer! It looked perfectly everywhere – I could wear it on a beach or on a party and it was always so stylish. The dress can look different in different cases, this is the best secret of VOVK. Its dresses are always the best idea for whatever you want. Do you want to go to the sea coast? Try it and you will feel comfy! Do you plan to go to a business meeting? Just add a jacket or a cardigan over the dress and voila – the chicest business getup is on you! I wore this t-shirt dress very often when I was in Kiev and when I went to the sea I also chose it for my "mast have wardrobe".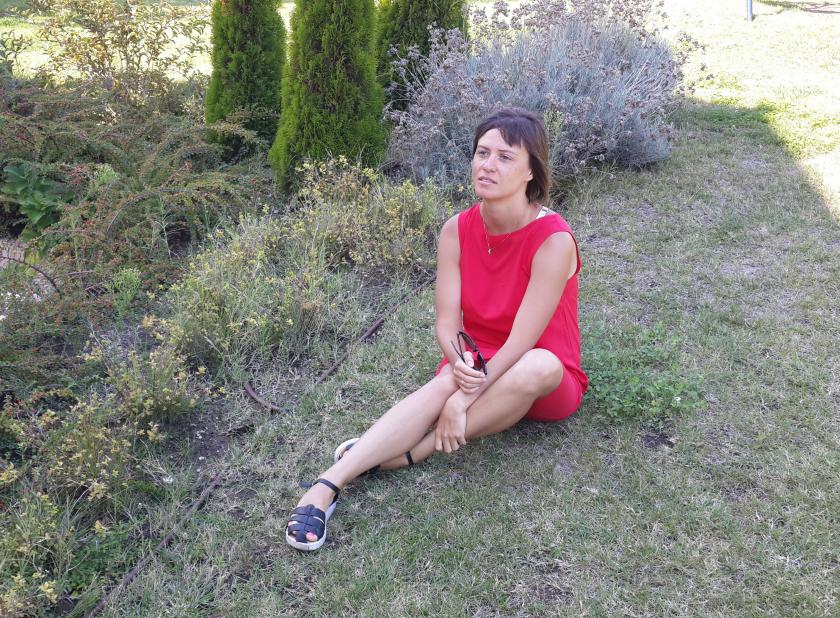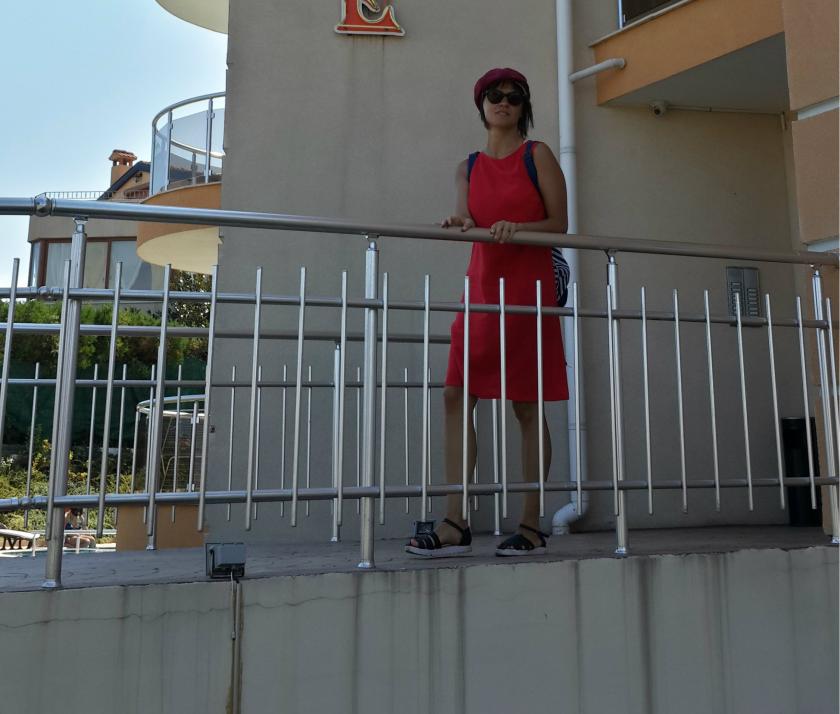 The dress is really light – I don't even feel it on my body, a fabric is perfect. But I need to say that the dresses by VOVK are wrinkled easily because they are made from the natural fabrics so you need to have got an iron with you. I had got a small one with my in my trip so it wasn't a problem!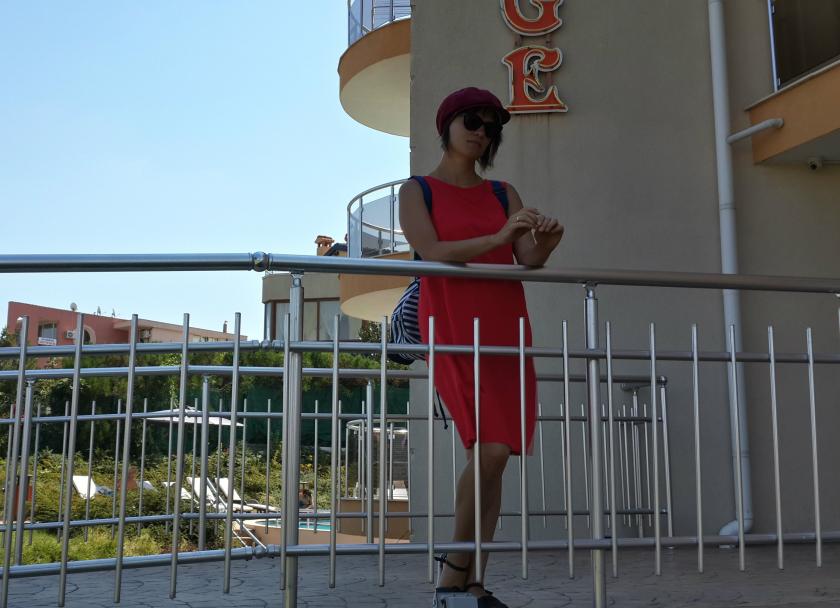 And with this t-shirt dress I like wearing my new fav necklace. A cat! This is a piece by BornPrettyStore and I liked wearing it all that summer and still do this till now. It's silver and it looks so nice! I love this small accessory and I think I'll wear it even in winter!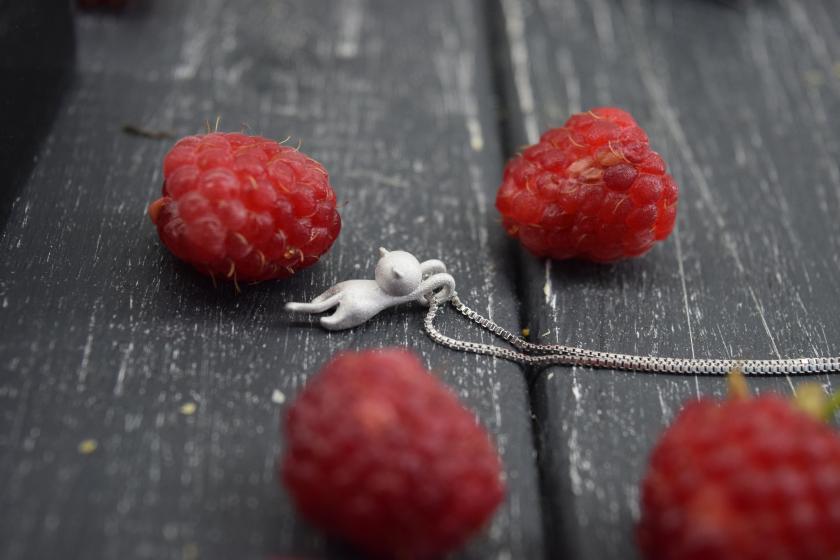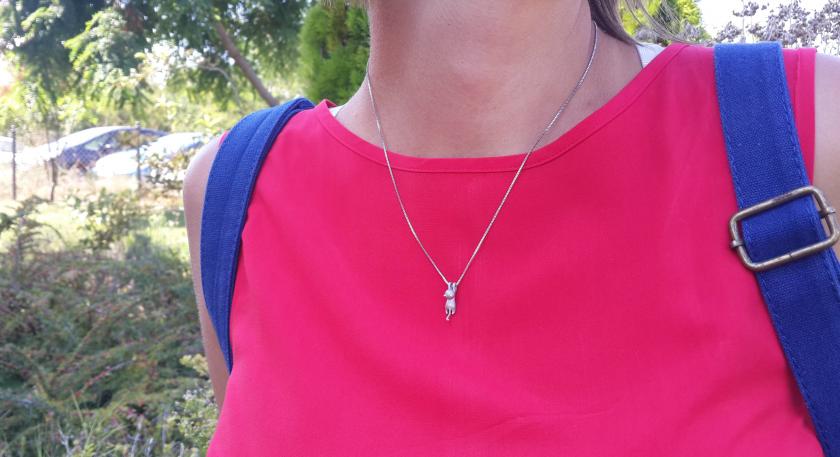 As I have written yet I absolutely love a quality of BornPrettyStore's things. Are they silver or not they always give to me the chic properties. This necklace has had lots of challenges in its short life – it "swam" in the sea, "take a tan" under the hot Bulgarian sun, be with me in the planes and in a gym… And it haven't started to look worse. May be it is darker now than it was earlier but I know that I can clean it easily. So I'll buy more and more accessories in BornPrettyStore. Again and again!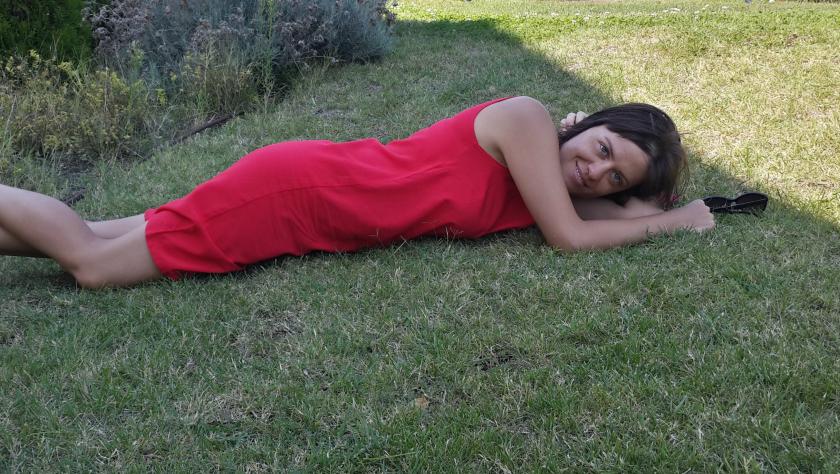 And a few words about a style. That summer I came to mind that I don't want to overload my outfits with lots of details. Only laconic clothes, only small accessories, only felicitous combinations of colors… This look is the best example of my usual style now. Natural (and Ukrainian!!!) dress, original and not bulky necklace and a few interesting details (like a cap and a backpack) which make this outfit "mine" and emphasize my individuality. I will wear the same in winter – just add a jumper and a big shoes or boots.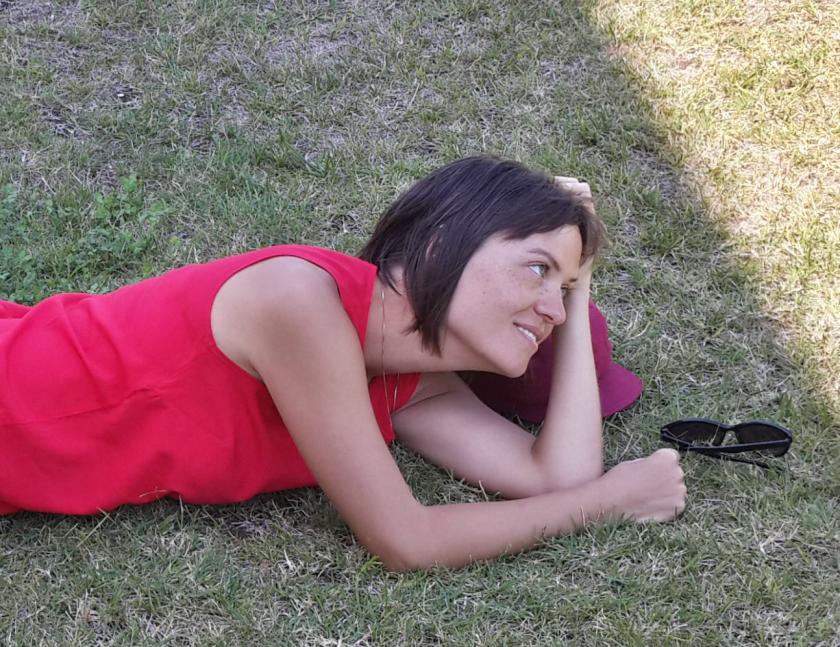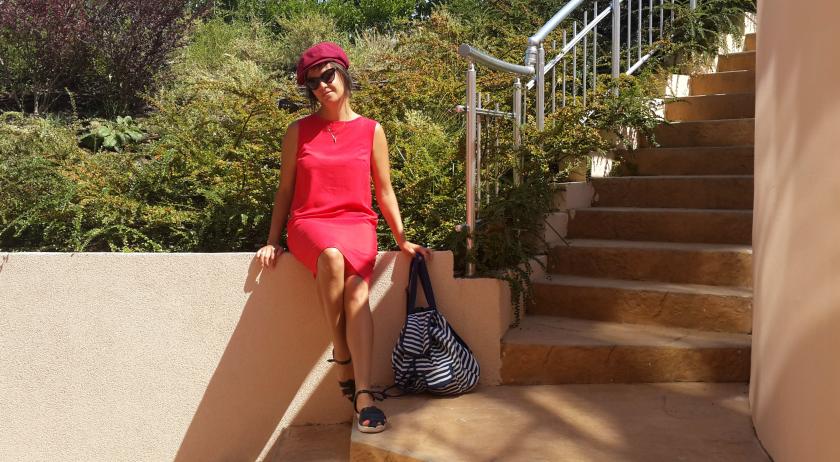 What style do you like? Do you understand this tendency for minimalism? I want to reduce my wardrobe and leave only simple and comfy clothes. When I speak with Ukrainian designers all of them tell me that they make clothes not for only one season. These are clothes for years and I want to have got only them now. Do you agree with me?
Details: