GUAM anti-cellulite leggings with microencapsulated algae. Review, photos, infographic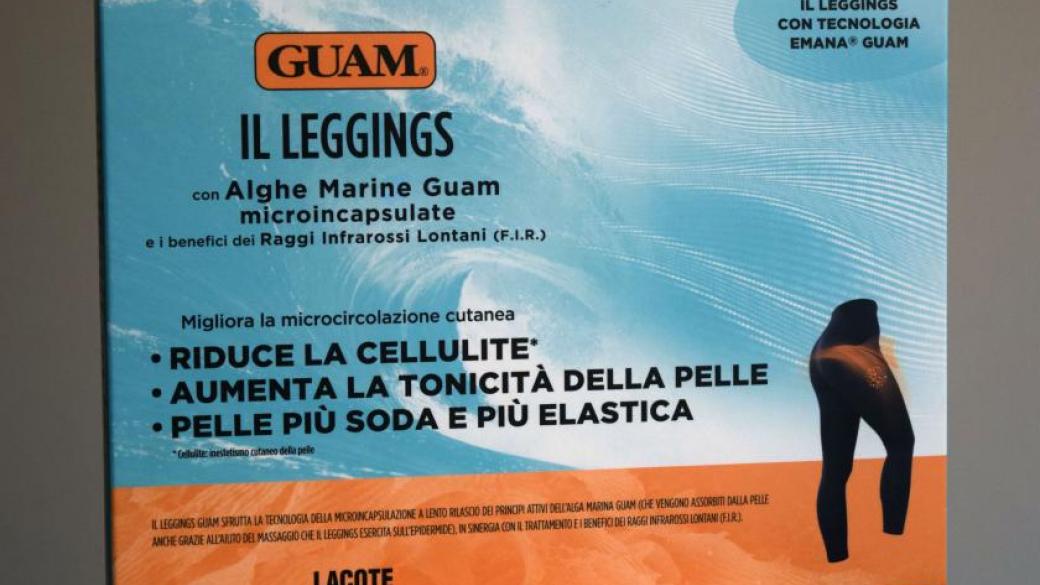 Never try to get an ideal body shape without GUAM! Never! This is my rule. I use cosmetics by the brand, I have tried its food supplements, but my collection hasn't been full without their famous anti-cellulite leggings with microencapsulated algae. It's a unique product, which gives an incredible effect. Let's check, can it make the body ideal or not together!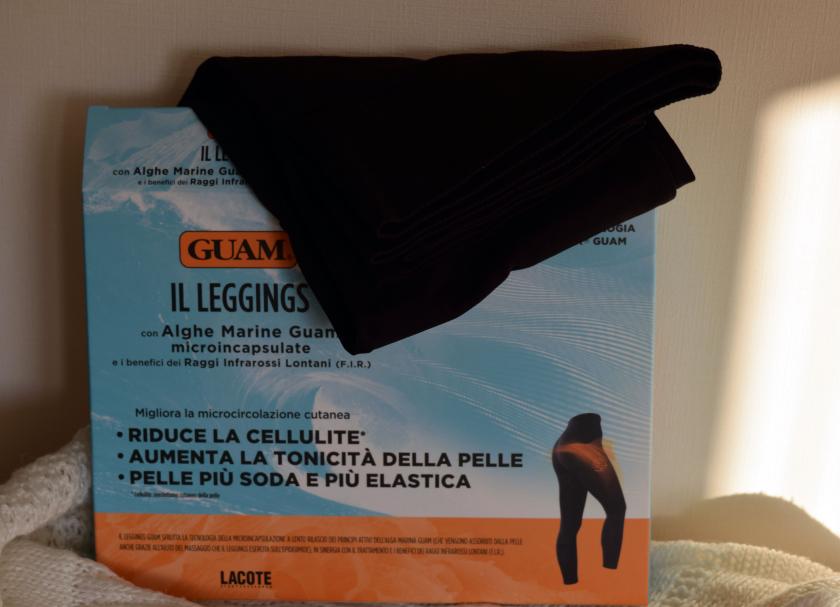 What is it?
This is just a usual leggings. Usual but… not usual! They have got a standard style of this kind of clothes. But their fabric is worthy of a special attention. Leggings contain of microencapsulated algae GUAM, which provides the benefits of long-wave infrared radiation (F.I.R.). Due to this feature leggings can more, than we wait from them.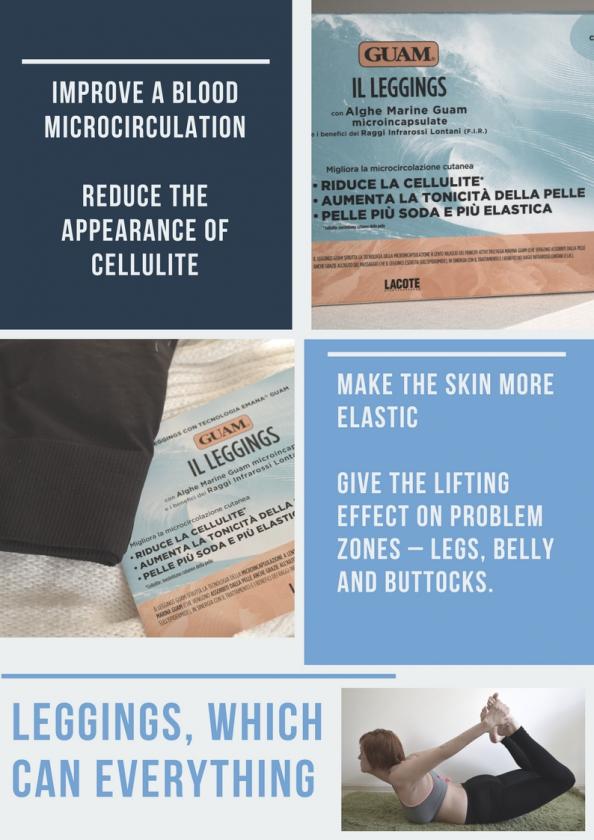 The fabric of leggings is made from intellectual fiber EMANA®, which contain bioactive mineral crystals. They absorb the heat of the body and return it in the form of long-wave infrared radiation (F.I.R.). The last one has got a powerful therapeutic effect. Microcapsules work till the moment, when all their useful ingredients will have been finished (after a few weeks of regular using these leggings). 
What can't we wait for this GUAM product?
Anti-cellulite leggings can remodel the body. They even can make you visually thinner. But they can't burn your weight.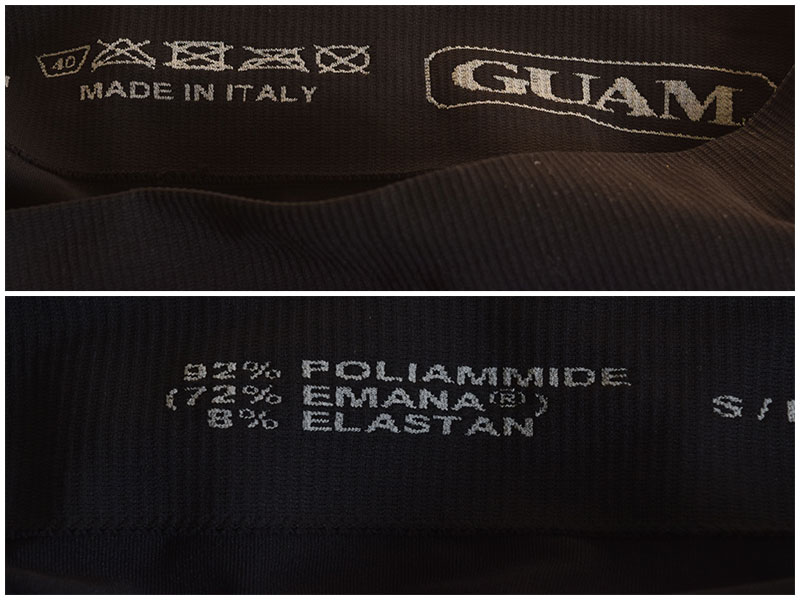 How to use GUAM leggings?
Just wear them! You need to keep they on the body during at least 6 hours per a day. It is possible to:
Go to sport in leggings (fitness, yoga, walking, run);
Go to everyday walk on them;
Wear them, when you have got your daily pursuits;
Sleep in leggings (but remember, they are very hot!). 
The pair is comfortable, it doesn't irritate the skin, never is unpleasant on the body. You can wash your leggings (temperature of water should be 30 degrees), they will be in order, even if you do this every day.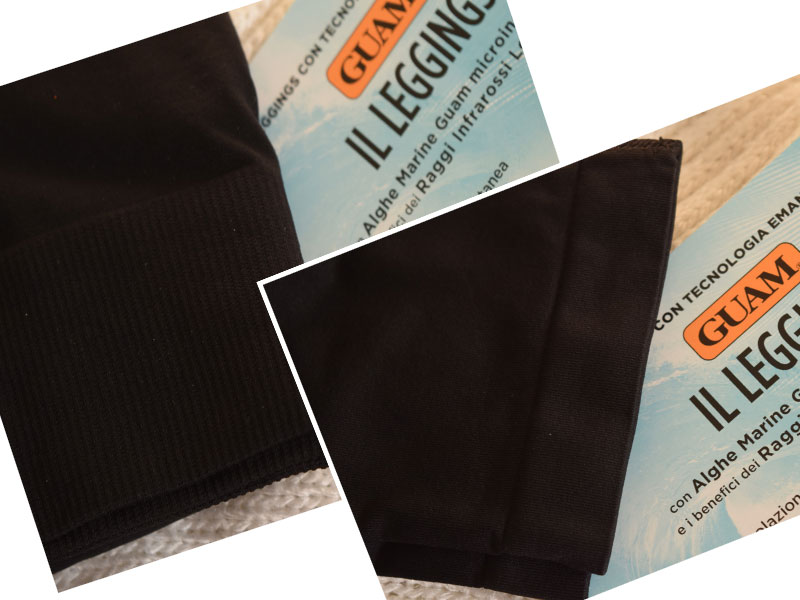 How do I wear GUAM leggings?
The pair is forbidden for pregnant, so I started to use the leggings only after delivering my son. The first times were in January and these product became the best thermal underwear for me! Leggings can:
Warm up me in cold days, even if I wear ONLY them, with skirt, for instance;
Make legs visually slimmer;
Reduce cellulite (really!). 
Of course, I have never used just leggings, I also:
do yoga (a lot), 
have a pure nutrition (almost), 
walk 5-6 hours per a day (not less than 10 km),
make a vacuum massage (at home).
And of course, I use GUAM anti-cellulite cosmetics – their Fangocrema Giorno daily cream, as the producer recommends. In the beginning of wear leggings I use the cream after an evening shower, and, as GUAM suggested, after two weeks of wearing I have started to put it under the leggings, before they are worn.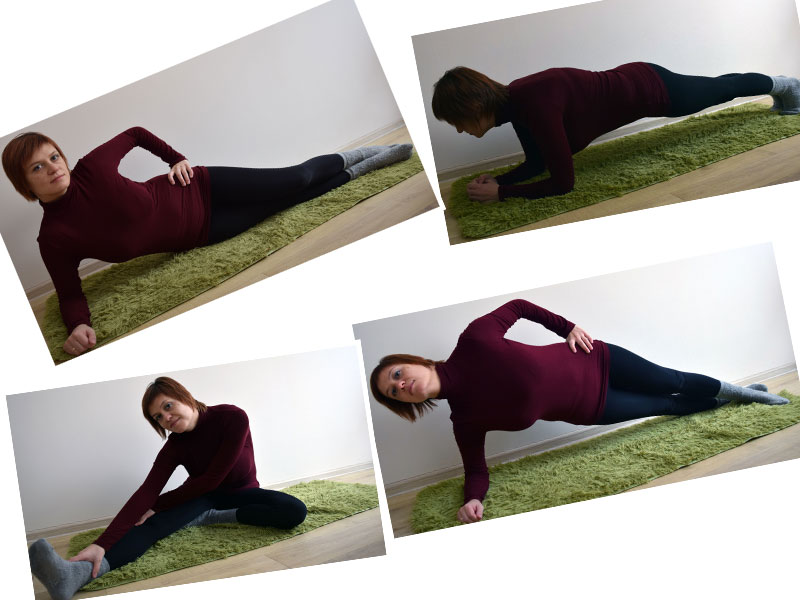 My sports in winter
Why do I need Fango cream?
GUAM cosmetics is very helpful even without leggings. If you do sports and eat more or less healthy food, it will be enough to keep on fit. But the leggings can help rich this goal quickly. And the best feature – they make legs visually better from the first day of your trainings. You don't need to wait, when you will be able to wear skirts or skinny jeans!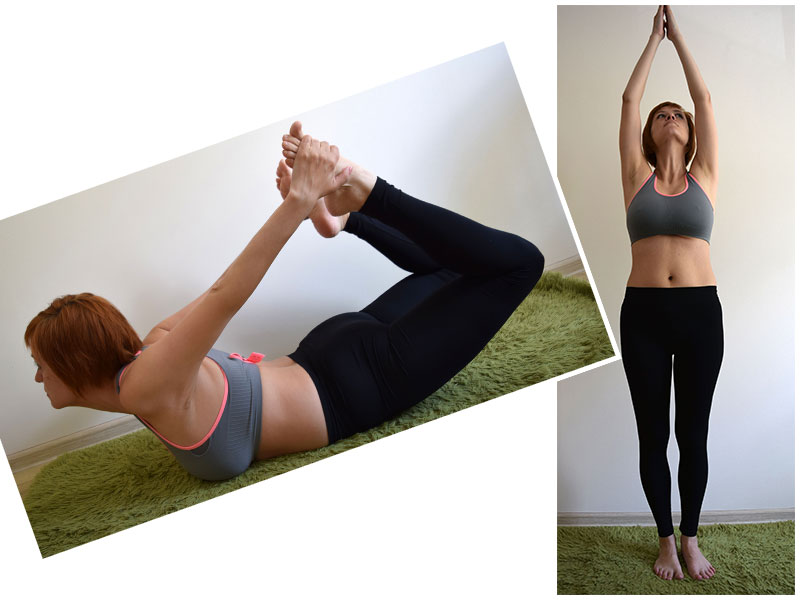 My sports now
What is the effect for me?
Well… I'll write you just facts. When I came from lying-in hospital with my son:
My leg it the most thick place was 56 cm girth. Now it's 49-50 cm.
My tights were 99 cm. Now they are 92 cm.
I think the body volume in these places is a merit of leggings. The cream has been helpful also, but the leggings have played the most important role.
Now I stay wearing them, but it's getting harder – it's so hot on the street. So now I think about a GUAM novelty – their anti-cellulite shorts with microencapsulated algae.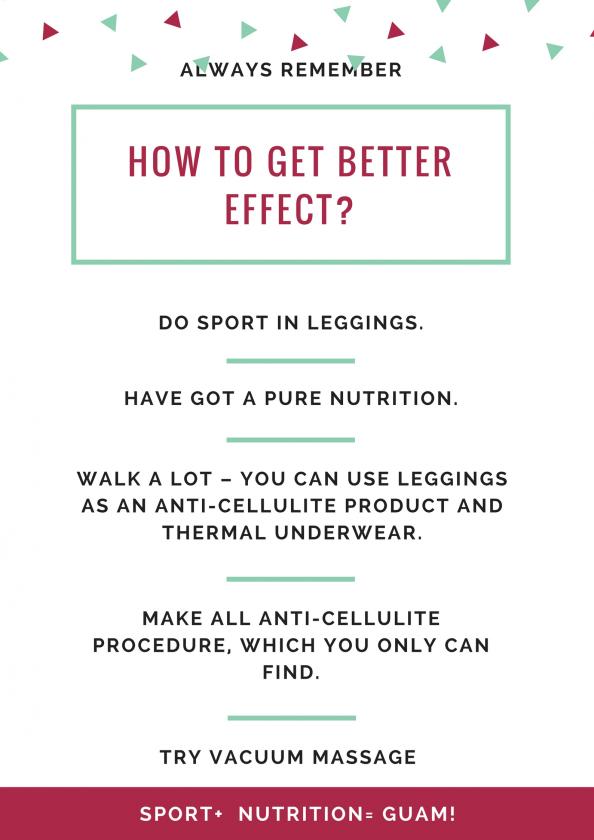 Have you tried this famous GUAM product? Do yo want to try? Do you believe in its power?
*Anti-cellulite leggings with microencapsulated algae were a gift by GUAM. You can find this product on the brand's website and buy it on the online-shop or in shops GUAM in Kiev.
Prices:
Leggings Push-Up GUAM®-EMANA® -1966 UAH ($74)
Short massage leggings GUAM SNELL - 1573 UAH ($60)
Special short-belt Slim stomach - 1545 UAH ($59)