GUAM revolution: new series with tourmaline (review). Which products are the best?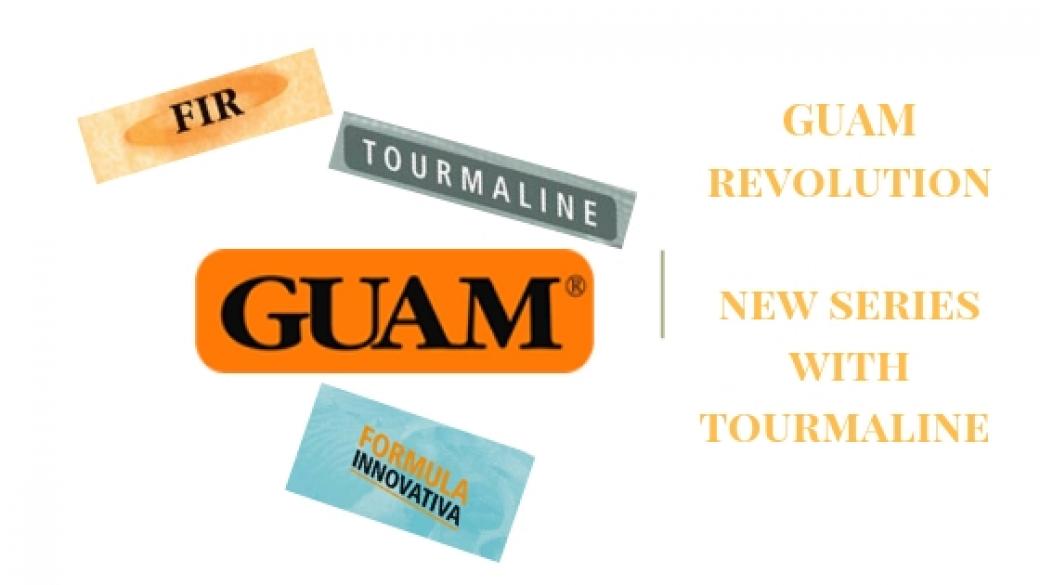 When I see an each novelty by GUAM, I always think, they can't make something better… But they can! They launch a new product or even series again and again and it is always absolutely surprising and amazing. Like a new line of bodycare products with mineral tourmaline, which was presented in Ukraine on Intercharm. Let's look through these products together.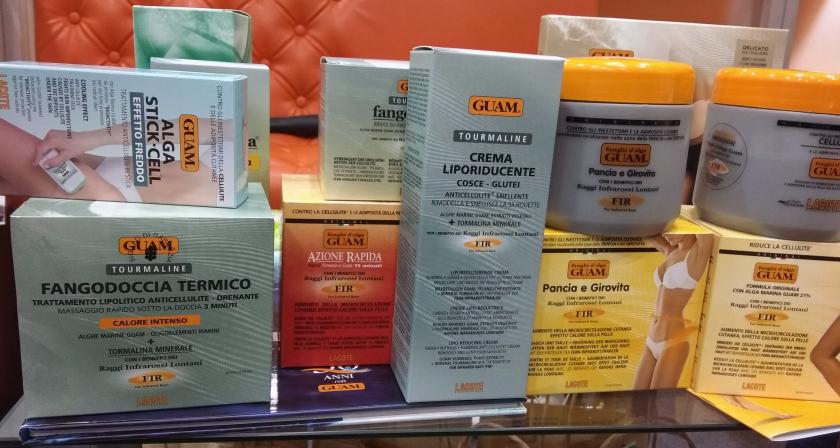 The series is a new look on anticellulite products. They have stopped to be "just cosmetics", they became something like a professional decisions. Now you buy not just a cream or a mask, you buy a real effect for you personal problems. All ingredients in these products work for result for you. 
How? 
All products were made in base of two important GUAM ingredients:
GUAM seaweeds (an each product contain of not less than 21% of seaweeds);
Tourmaline microgranules. 
The last ones are a special novelty.
The company-manufacturer Lacote made long research of far infrared rays technology. It allows to accumulate the natural body warm, which concentrates on the surface of the skin and return it in look of far infrared rays. They warm the deepest layers of the skin and:

activate microcirculation in them, 
nourish cells with active ingredients, 
remodel the problem zones if the body. 

The tourmaline is very important in this process - the mineral works as a mirror, which accumulates the body warm and returns it. The warmer body, the stronger effect. 
The molecules of tourmaline make the molecule of water work quickly. The molecules of water are collected in "grapes" and the mineral helps to break up these grapes and to activate the process of drainage in a body. Due to this we started to lose an extra water more quickly and more effectively.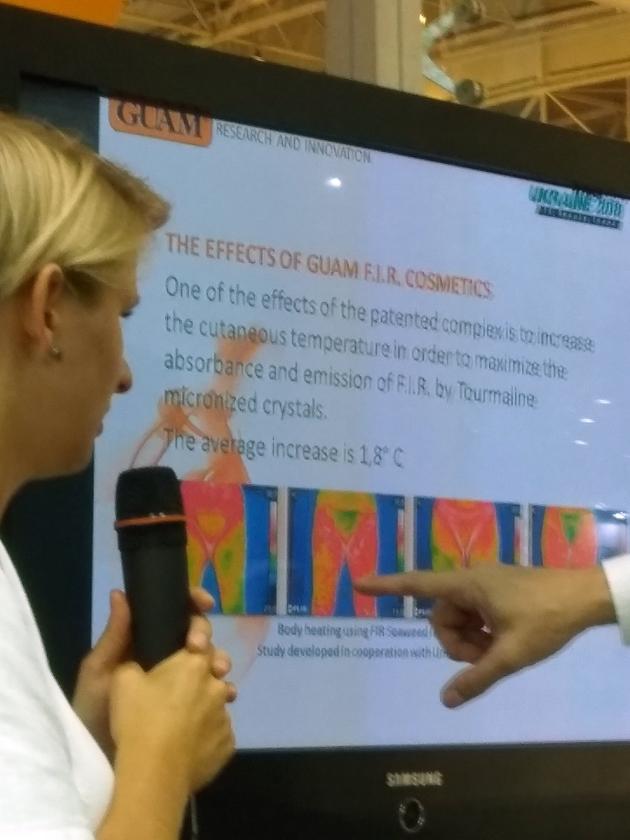 That's why all products have got a VERY STRONG WARMING EFFECT. Remember about it before starting to use them. But GUAM also accents: the body is warned only on 1,8 degrees and the warm permeates only on deep of 3-4 centimeters. 
New series with tourmaline can't be used if you are pregnant or feed the baby with a breasts. Also be careful, if you gave for some health problems - ask your doctor about using this series. 
What to choose? 
There about 10 products in the line. Anticellulite mud masks, remodeling creams, anticellulite stick… all of them we have already known - these are GUAM bestsellers, which have got new ingredients in their original formulas (the company plan to change formulas of 25 its bestsellers soon, so the line will be enlarged). We get good known products with the tourmaline complex in them.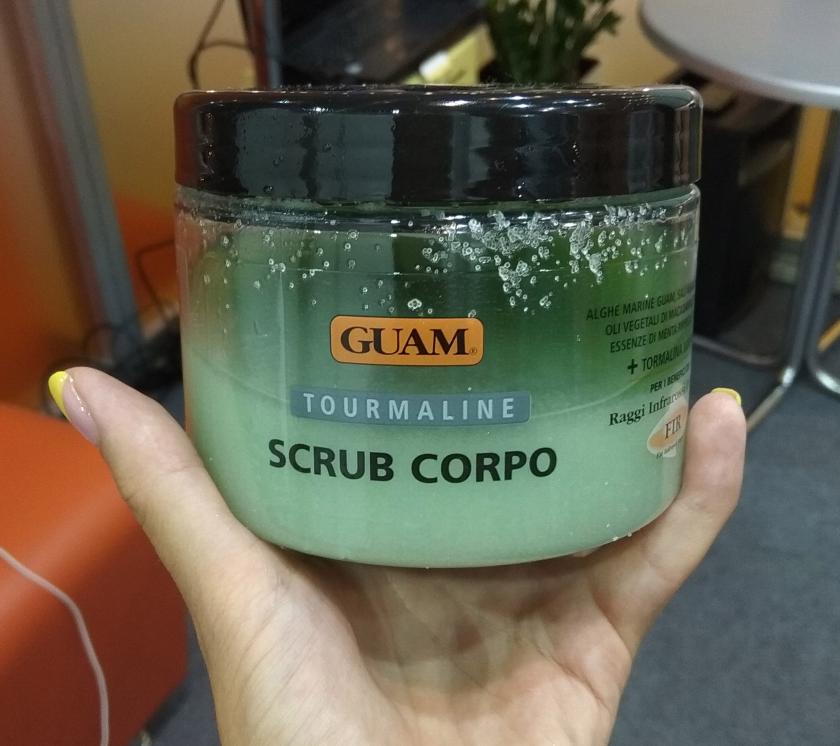 Of course the series has got a body scrub with an classical formula + tourmaline.
And there is a new revolutionary product - patches, which can correct your body in the stomach area. 
They are unique, because:
They work in the most problem zones and help to improve them quickly (if the patch is too big for you, you can separate it on three parts - the one will be for stomach and two are for thights). 
They are removed easily - without any pain (there a few similar products by other brands, but all off them are removed painfully). 
You don't need to use the product always - just 8 hours per a day, twice per a week.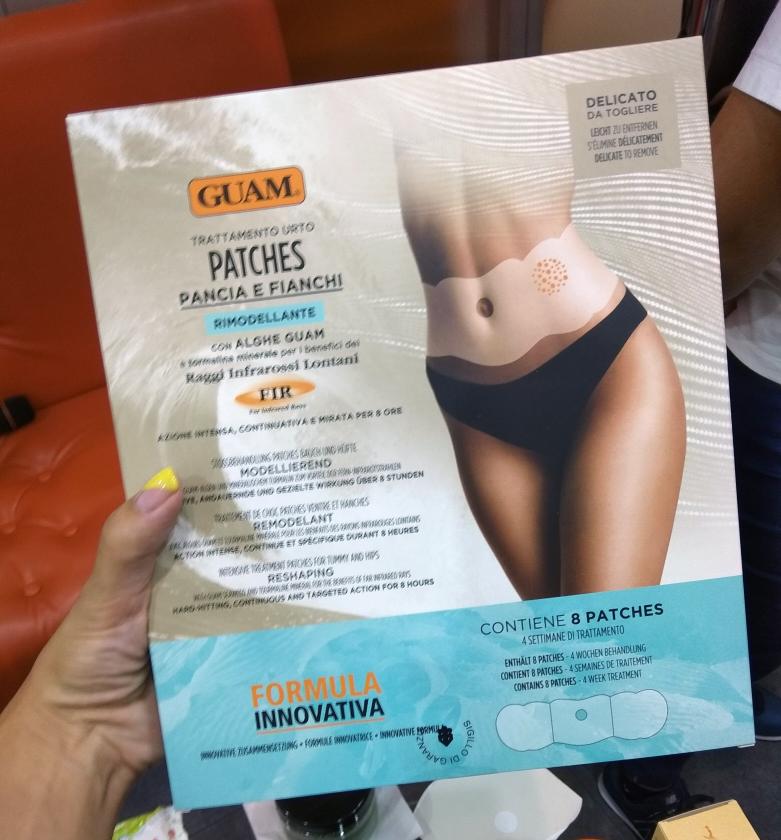 Effect? 
Any extra words. Just facts about patches: 
2 years of researchers. 
60 woman. 
1 months of using products. 
… 
Minus 2-3 sm from thighs!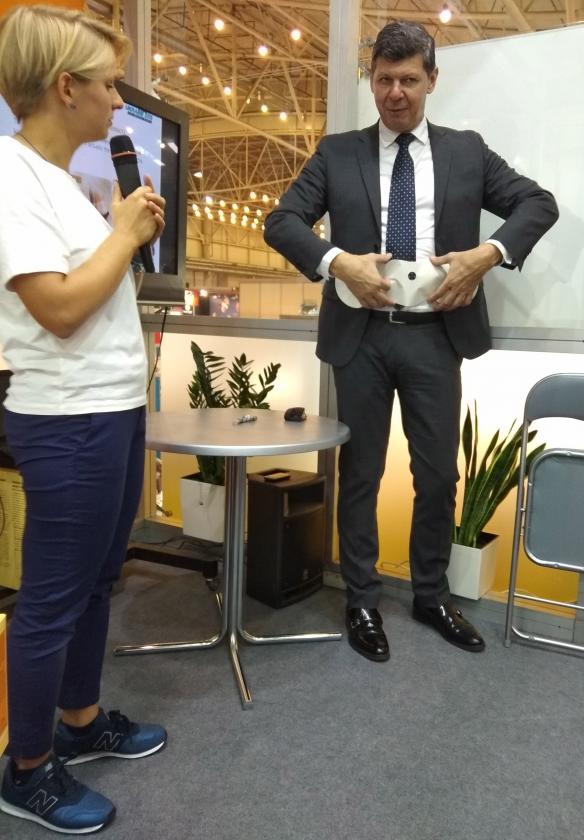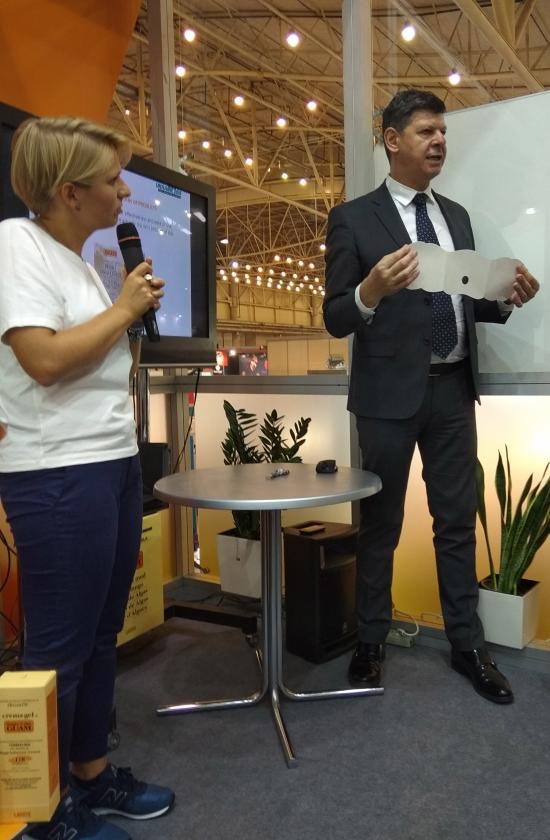 Stefano Dalbuono, LACOTE pharmacy department sales manager shows, how to you a patch.
What can do the new series? Also just facts:
9% - improving of synthesis of collagen. 
8% - improving of the elasticity of the skin. 
92% - improving the process of metabolism in the skin. 
The first effect o an each product will be noticeable after one week using. 
What do I recommend to use? 
I think you should understand: all products will be effective only in complex with sport and pure nutrition. So you need something, which would be convenient for your lifestyle. As for me, I will be lazy to use any cream regularly, I can forgot about it. So I need other products. My choice and my GUAM "program":
GUAM leggings (short ones - till summer will have been finished, long ones - in winter) - every day for 6 hours (I have got a review of this GUAM product). 
Daily Fango cream (without tourmaline) under leggings, before go walking - every day. 
Stomach patches GUAM FIR - twice per a week, during 1-2 months. 
Mud masks GUAM FIR - one cource in fall and one in spring. 
Alga scrub - 1 time per a week, during 1-2 months. 
And...
Sport (yoga and exercises for the stomach area, I have for a problem with it)
Pure nutrition. 
I think all this system will be work perfectly? Do you agree with me? Which product would you choose in new GUAM series?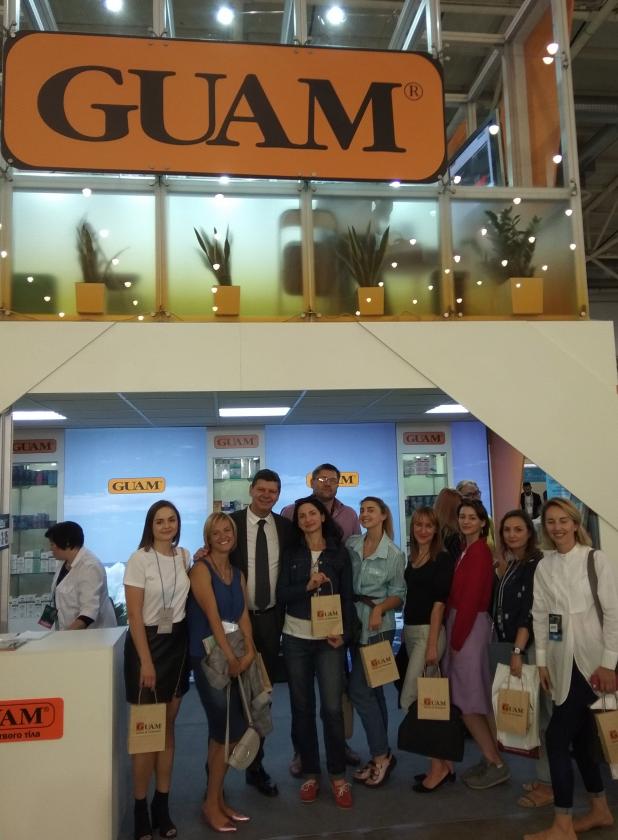 Be part of GUAM world is so thrilling!