My palettes by Sleek MakeUp: Storm, Au Naturel, All The Fun Of The Fair. Swatches, makeups, reviews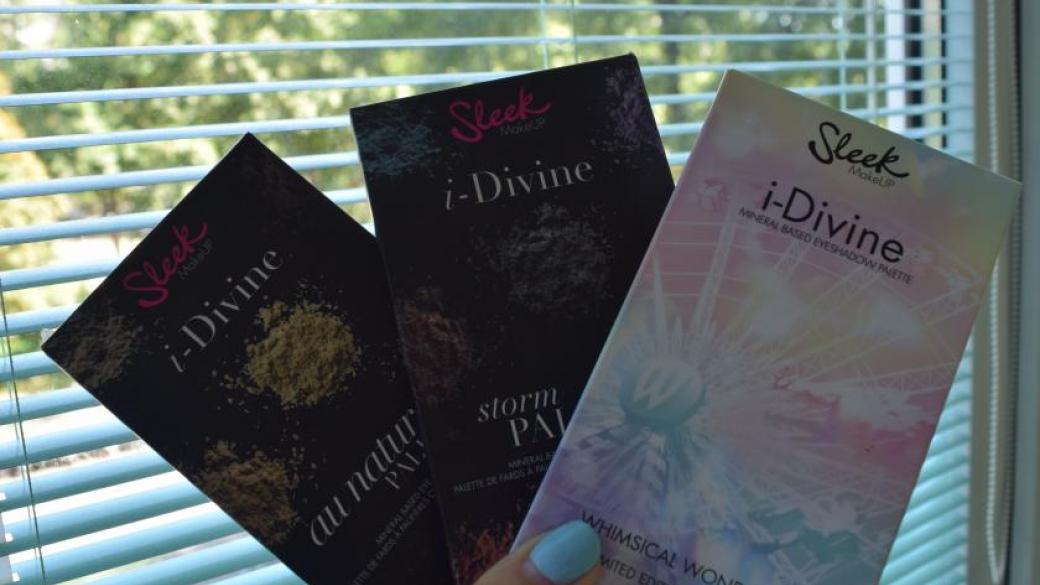 If I had chosen one of the most interesting no-Ukrainian makeup brand for all my life it would have been Sleek MakeUp. This British brand is quite popular but I have been surprised with a fact that not all girls (even not all beauty-bloggers!!) know about it. So I want to show you my three eyeshadow palettes by Sleek and hope to make you a big fan of this brand. It is absolutely lovely, interesting and unusual. Let's look at colors and swatches!
I-Divine All The Fun Of The Fair: the palette of pastel colors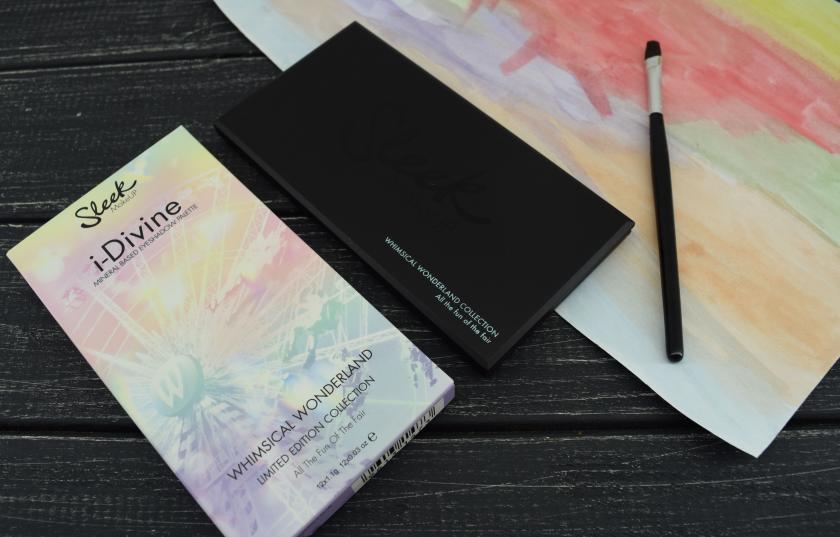 It was the last in my collection (but not the least!). This is a limited edition and I was happy when I was able to catch it. The palette is from the series I-Divine y Sleek MakeUp but it looks differently with other ones – most of the palettes are in black boxes but All The Fun Of The Fair is offered in a light one. Of course it looks unusual, you can not to buy it!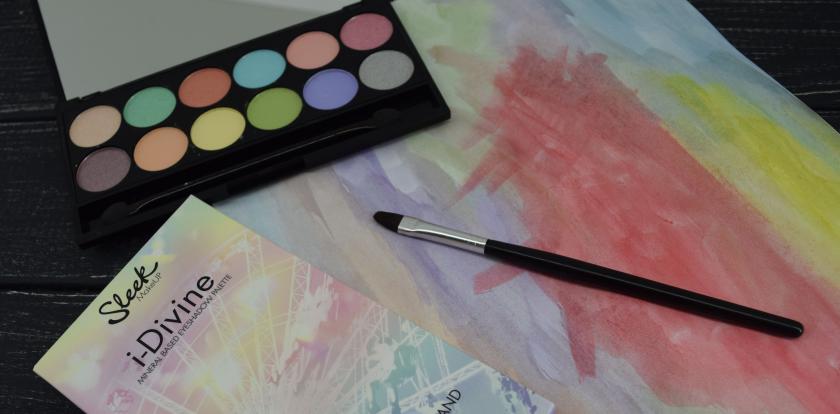 The colors… Oh, I even don't know how to write about them. They are perfect? Gorgeous? The colors of a dream? Yes. But not only. This is a pallet for your every day, every bright day. And this is a palette, which can make your every day interesting. Just look at the colors: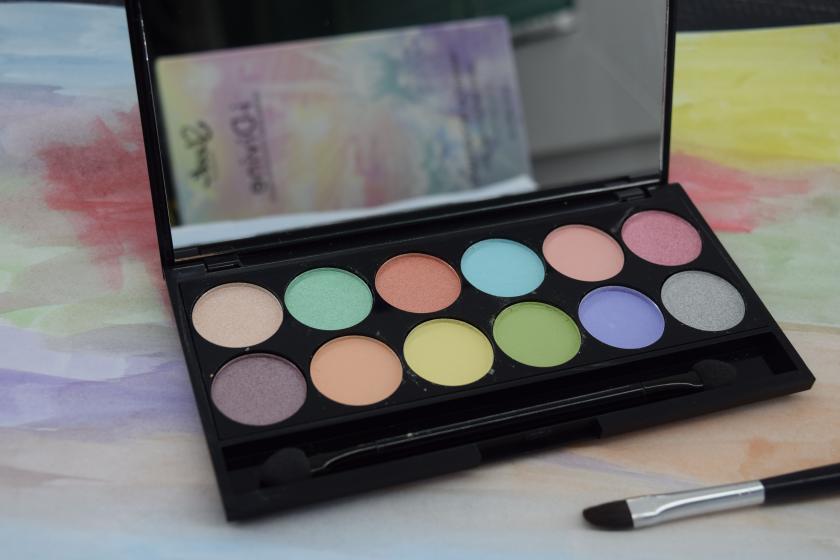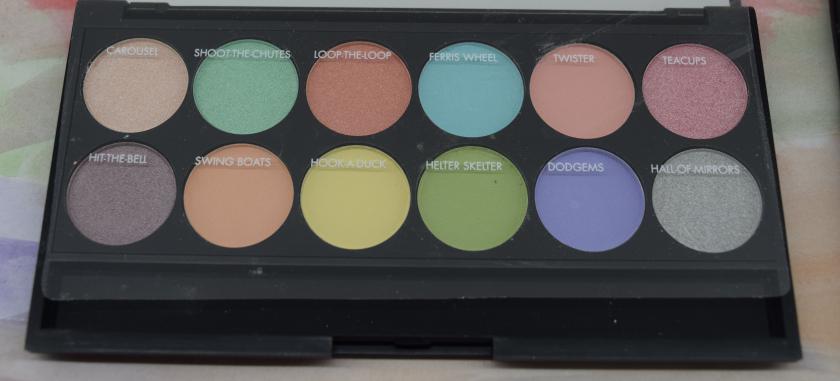 As the other Sleek's palettes All The Fun Of The Fair offers 12 eyeshadows:
Several are matte – Ferris Wheel, Twister, Heter Skelter, Swing Boats, Hook-A-Duck, Dodgems;
Several are shimmering – Carousel, Shoot-The-Chutes, Loop-The-Loop, Teacups, Hit-The-Bell, Half-Of-Mirrors.
I like a special Sleek's shimmer – it is very delicate but I can't say that it looks pale. Oh, no, this shimmer you will see very well!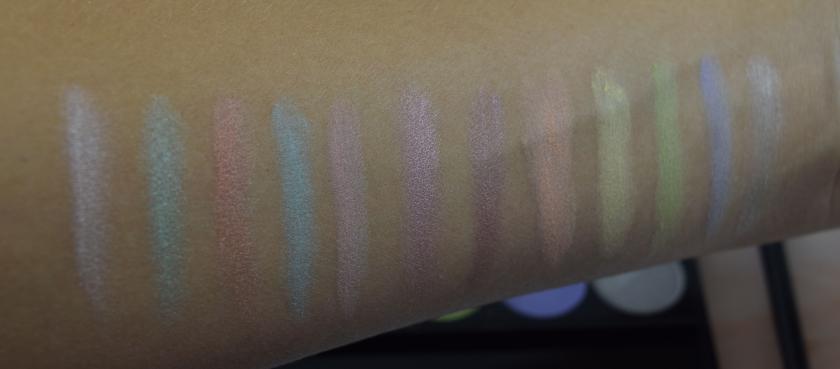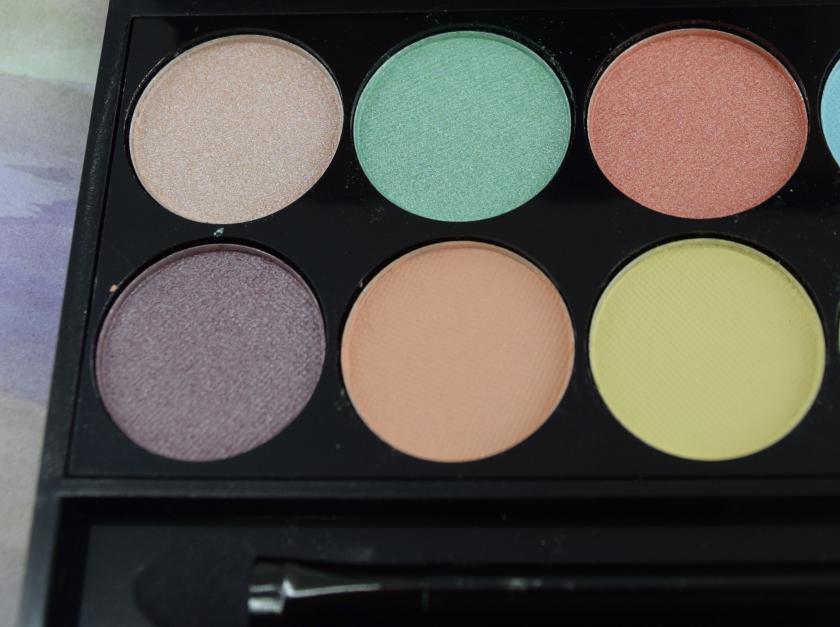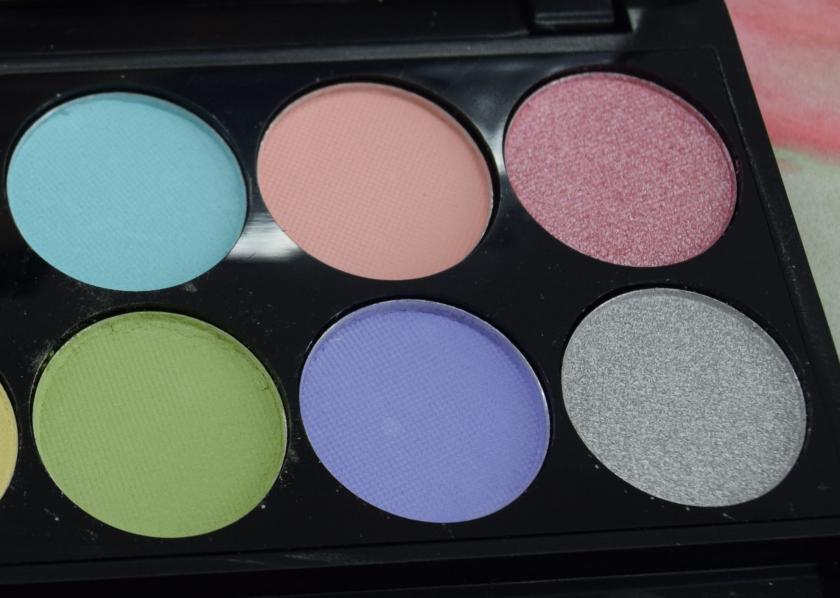 All The Fun Of The Fair isn't a palette for drama makeup. It is a creative daily decision (but of course you can make with it an evening makeup if you want!). Don't want to be boring? Choose your personal rainbow… and this will be very original rainbow, I swear!



I-Divine Storm: the palette for dramatic evening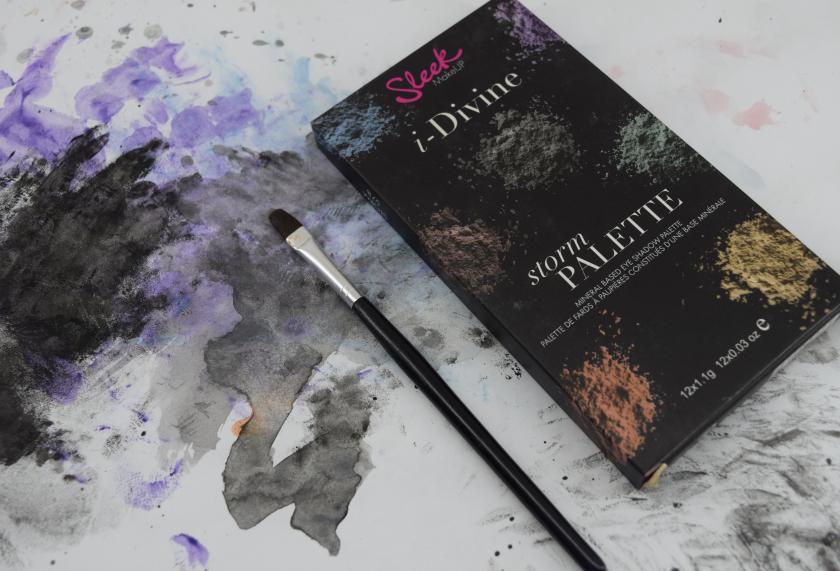 Maybe this small eyeshadows collection can be chosen for daily makeup but I haven't tried yet. I think the Storm (maybe the most popular and the most famous item by Sleek MakeUp!) is exclusively for evening. For feast. For your personal holiday. All my last New Year makeups were made with the Storm.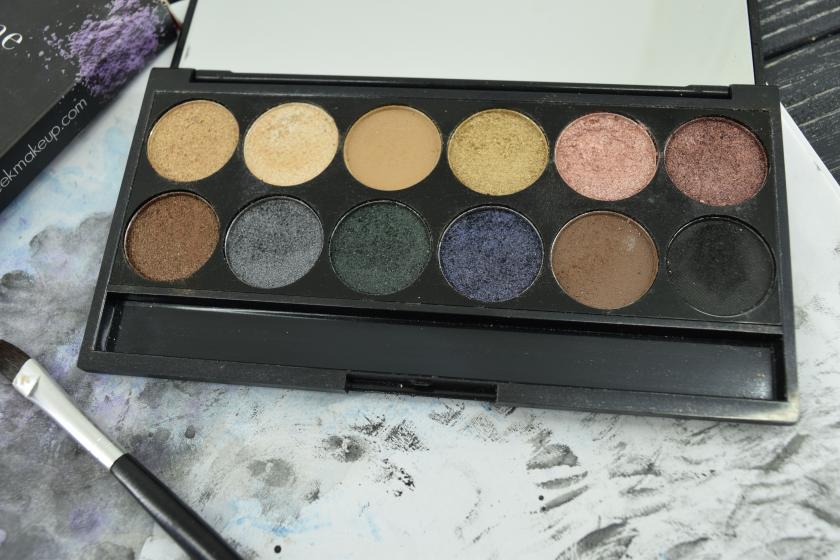 Sorry for the look of the palette! It's not dirty, it is just quite old!
There are only three matte colors (the beige, the brown and the black ones). All the others have got a shimmer… no, A SHIMMER, it is more precisely. The eyeshadows haven't got names. They can't – they are more than just names! 

I have noticed that the colors from the Storm is the most pigmented and the most long-lasting if we compare with the other palettes. They are very intensive: if I use them for the whole night, they will be in a good condition all this time. 
Buy this palette if you don't want to be usual… If you don't want to have got usual days in your life... If you have got a charisma. I haven't but I bought it.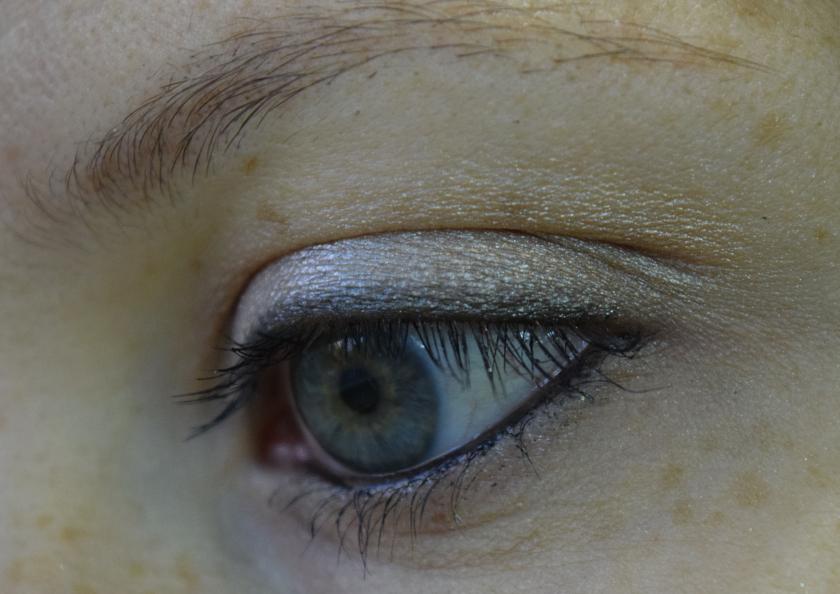 Maybe the most modest makeup with the Storm!
***
I-Divine Au-Naturel: the palette for long, long day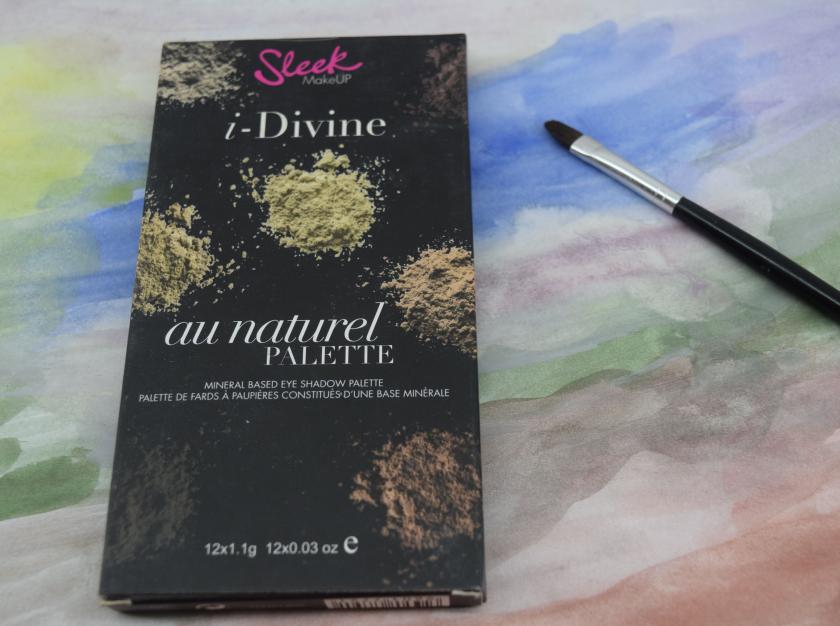 This is the most interesting nude I've ever seen! The palette is EVERYTHING you need in a boring dull morning, when you don't want to find appropriate cosmetics for a long day. All nude in one palette, 12 colors for different makeups: smoky eyes, cat eyes, mono-makeup, "makeup without makeup"… Everything, which can be good idea for your day! I like these eyeshadows so much and that's why one color (the most universal and the lightest Nouga) has been finished, as you can see. The Nouga was almost white – very good decision for a base makeup.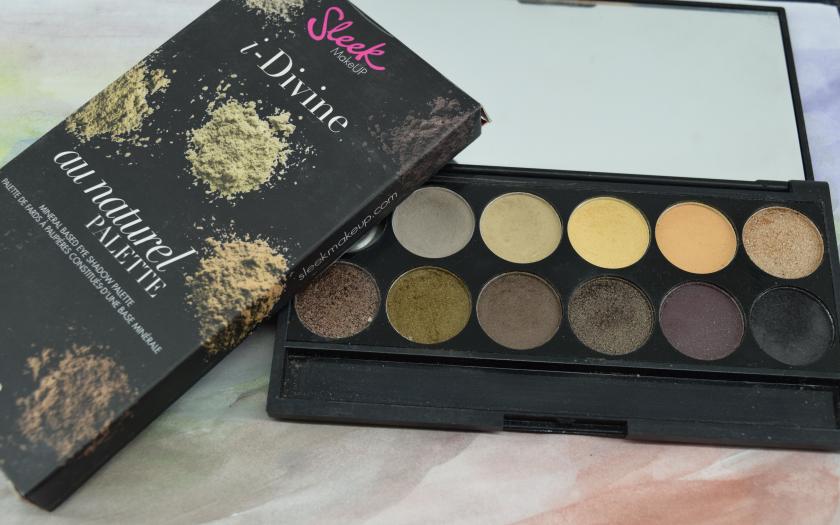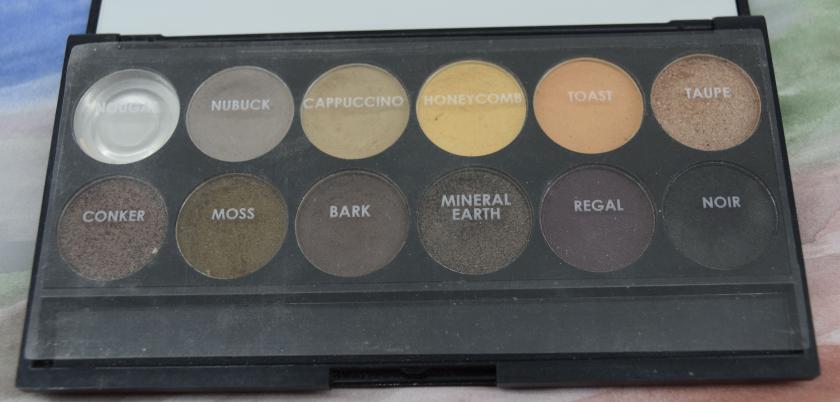 All eyeshadows fit well together. You can choose all pairs and make both matte and shiny makeup. These colors also have got names and they are:
Matte – 8 colors: Nouga, Nubuck, Cappuccino, Honeycomb, Toast, Bark, Regal, Noir;
Shimmering – 4 colors: Taupe, Conker, Moss, Mineral Earth. 
The shimmer isn't obsessive, it is just "daily" – delicate and elegant. I think this palette should be in ever collection. Where can you find so beautiful and chic nude?!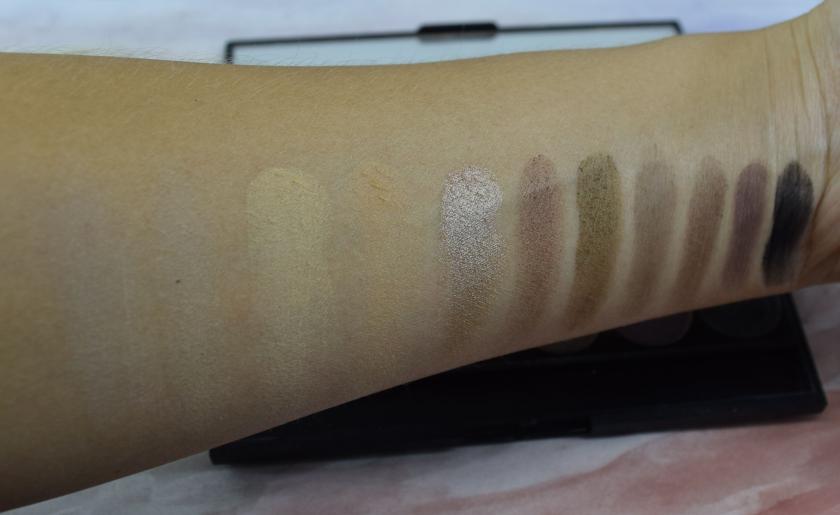 All swatches without a white Nouga
The common features of eyeshadows by Sleek MakeUp
All colors in all palettes have got a high quality, no one is an exception. They are:
Well pigmented – you'll never suffer from a pale shadow, all of them cover an eyelid very well and give to the skin all its pigment,
Long-lasting – the matte colors I can wear without an eyeshadow base for the whole day, the shimmering ones sometimes need it,
Pure – it's always a pure color, no misrepresentation: if it is a lemongrass in a palette, it will be lemongrass on your eyelids, no deceit! 
Compositions: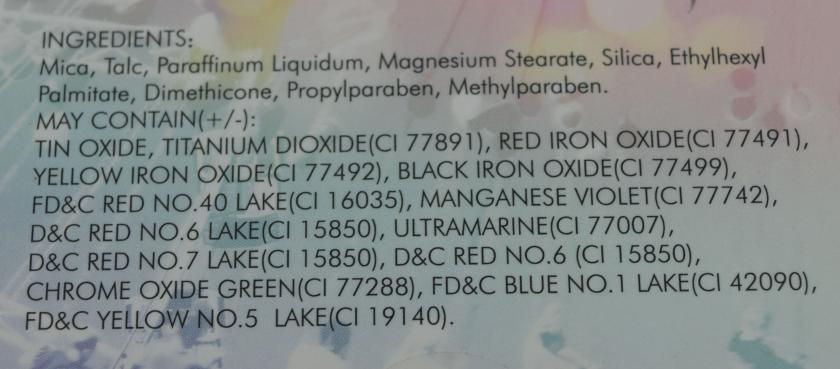 All The Fun Of The Fair

Storm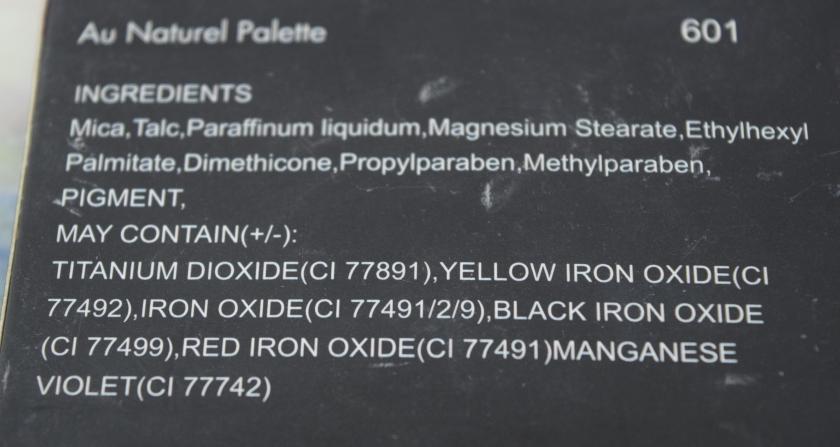 Au-Naturel
I think these palettes (especially the Storm and the Au-Natural) are versatile. They became so popular last years, so they are in many collections of beauty-lovers. But I want to make you fans of All The Fun Of The Fair! It is a small piece of art, only Sleek can make this! 
Do you agree? Do you know this brand? And do you use some of its palettes?