New food additives by GUAM. Be healthy in Italian!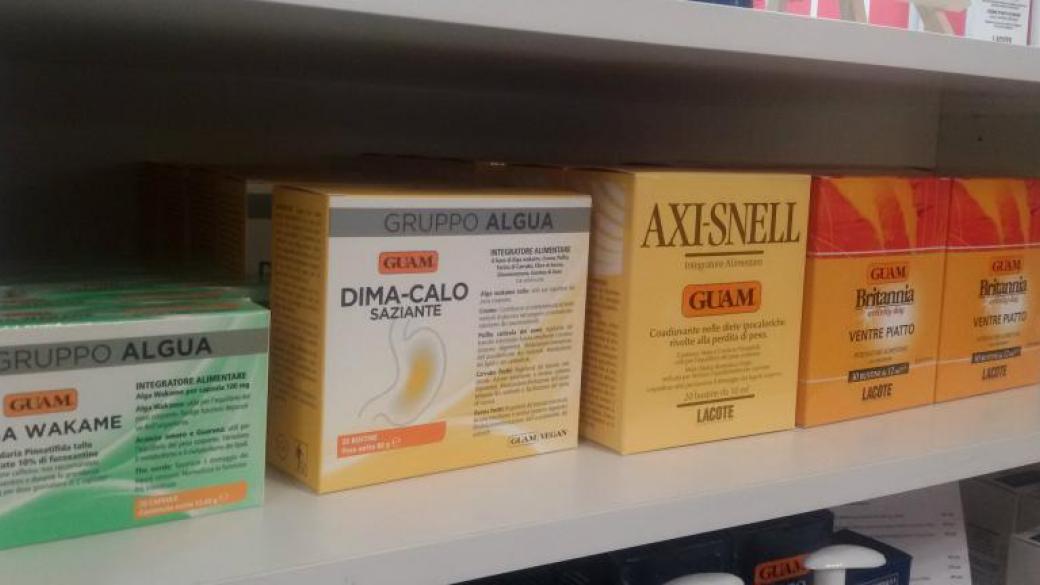 My fave Italian brand GUAM has got a few novelties for its fans. It presented 5 food additives which are really interesting discovery for people who want to be healthy and slim and use for this not only cosmetical products. Some of these additives were presented in March yet but the most part appeared in Ukraine only in May. I was on the presentation of these products in GUAM so I can tell you everything I know about these interesting findings. Read please my today review!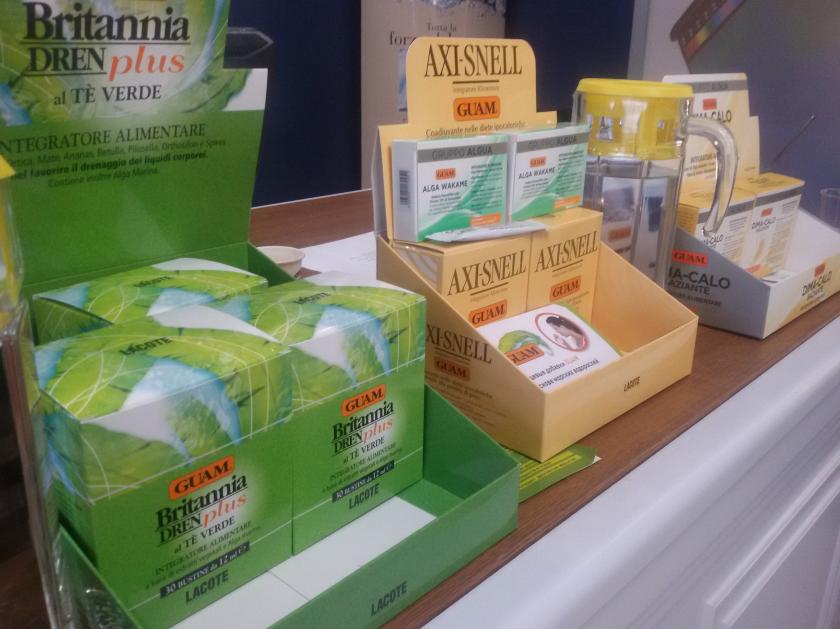 All additives will be a finding for you if you want to have got a really ideal body. Of course I think that only additives without sport can't help you in it but if you do sport, use body firming cosmetics and eat some additives finnaly you will look chicly this summer. I'm sure it's possible! Just don't be lazy))
The first additive which I have known since March is BRITANNIA DREN PLUS TÈ VERDE. I wrote about it here. It promotes effective outflow of fluid from the body and helps you to be thin and slim without big efforts. The additive has got a diuretic effect so you can lost all extra liquid in your body very quickly. Using mud wraps by GUAM just increase the effect. 
BRITANNIA DREN PLUS TÈ VERDE contains the extract of the leaves of green tea and some other botanicals and it is very natural and healthy. There are 30 sachets in a big box by GUAM so one additive is for one month using and this time is enough for getting a noticealble effect.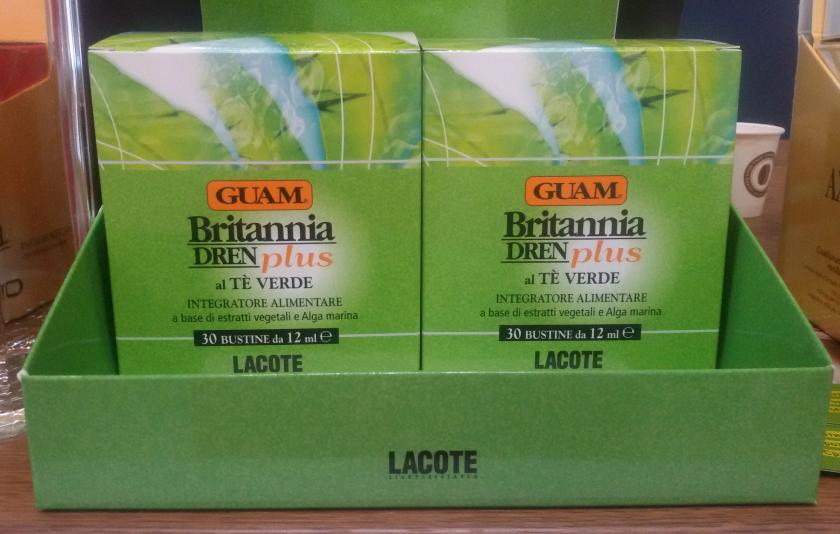 The next additsve is ALGA WAKAME. This is the product for a special dietary using and it contains a Japanese alga Wakame (that's why it has got its name). The additive is offered in capsules and this is the one novelty by GUAM which I haven't try yet. The capsules help to remove fat from the body and of course this is very good product if you want to grow thin. But you should know that Alga Wakame contains a caffeine so it is not for everybody. Please be careful!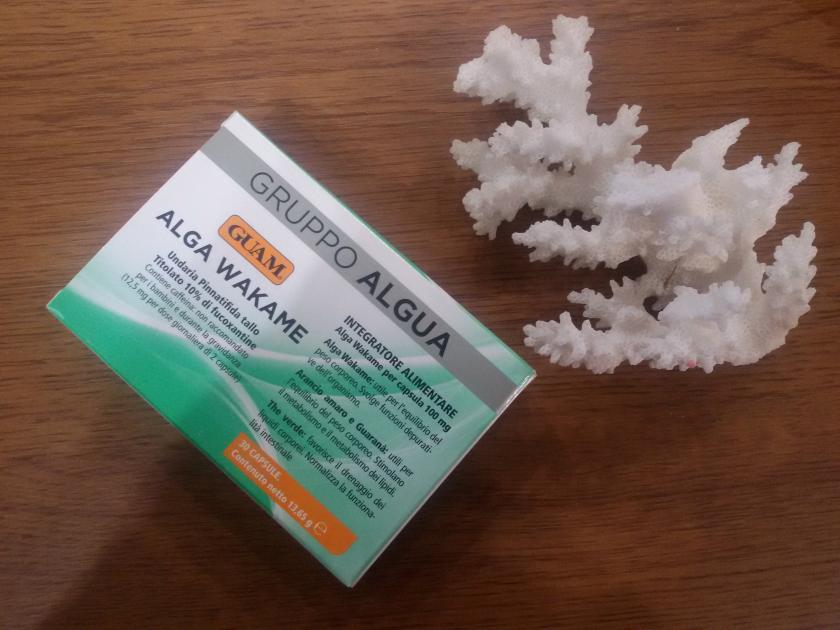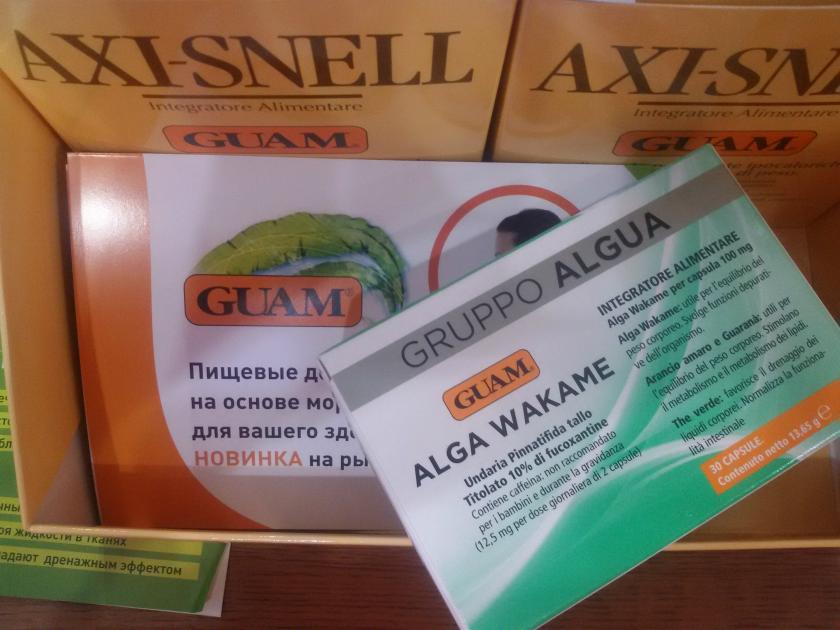 The third novelty by is GUAM DIMA-CALO. This is very interesting product and it is used for a mechanical saturation of the body. It is useful when you want to learn how to eat not a lot. You should drink this substance and then you can eat something. The portion of food will be smaller because you will fell that you are almost full after the additive. 
The alga Wakame is useful if you want to maintain a healthy weight and I regret that I hadn't got this product earlier when I decreased my usual portions of food and tried to eat not a lot. It was after delivering a baby and this is one of the secret of my normal weight now. But the additives could be a good helper in this process.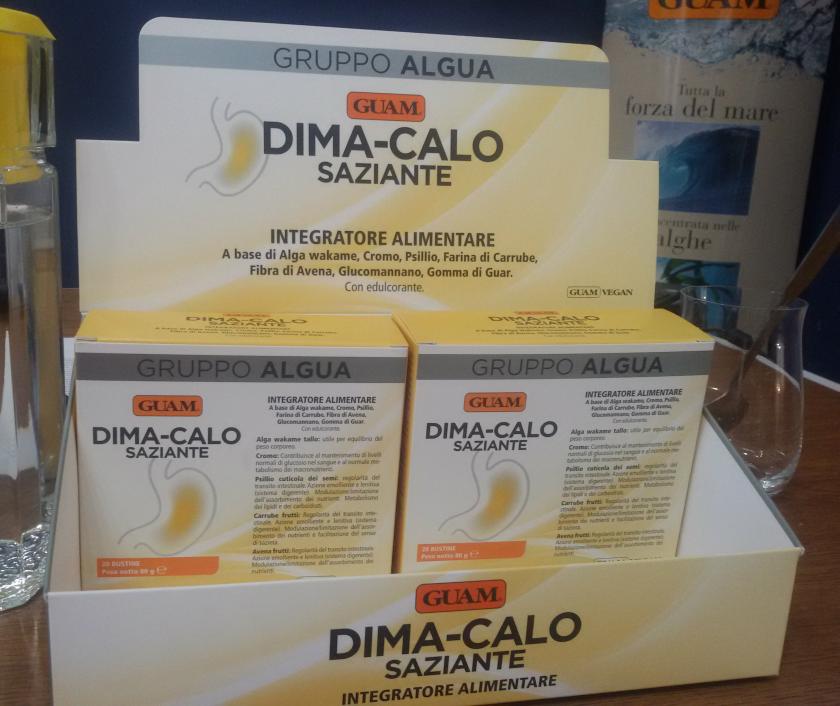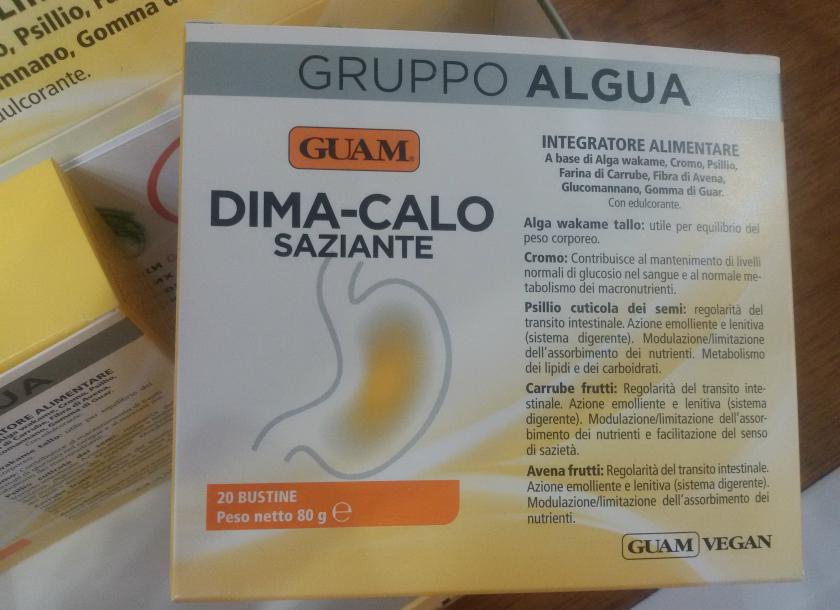 Dima-Calo is very unusual. Firstly when you dissolve a substance in water it is liquid. But a few minutes later it starts to be thicker. You have to drink it till it become a dense kissel. The additive should to get thick in your stomach. And you will feel full without any by-effect (I tried, it worked!).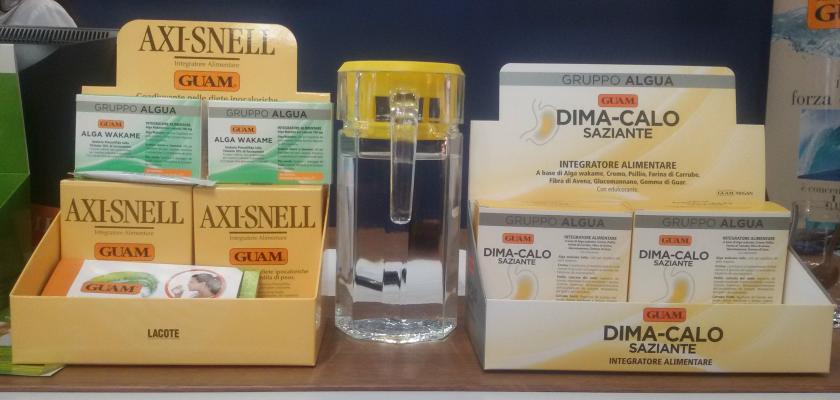 The next additive is AxiSNELL Integratore. This additive you should use if you go on low-calorie diet. The product helps to clean your body and it can maintain your healthy weight if you need it. There are also lots of botanicals it a composition of AxiSNELL and all of them help to remove an extra liquid from your body very effectively.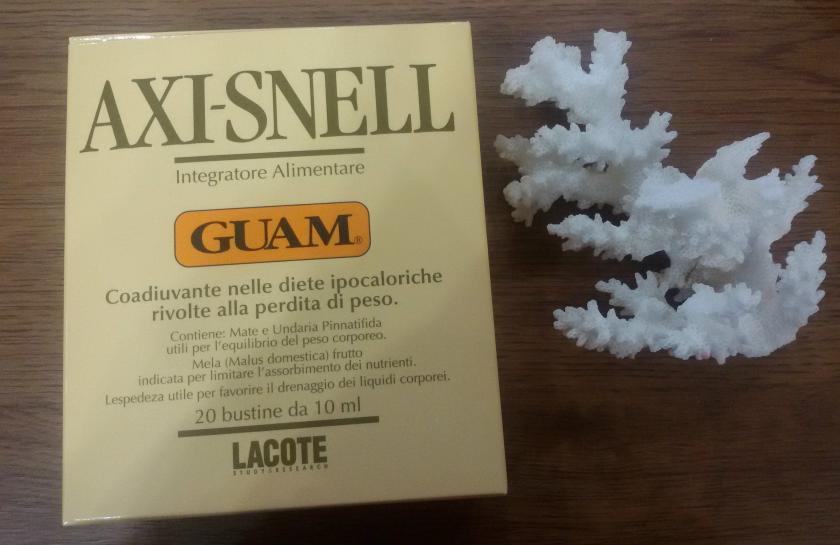 And the fifth new product is the BRITANNIA ACTIVITY DAY Ventre Piatto. It is named "A slim belly" and it helps to achieve this goal - to make your stomach really slim. The additive contains a lot of natural ingredients and it improves digestion, stimalates metabolism. Very useful thing! And I think I'll start from this additive. It is not only helpful but also... very tasty!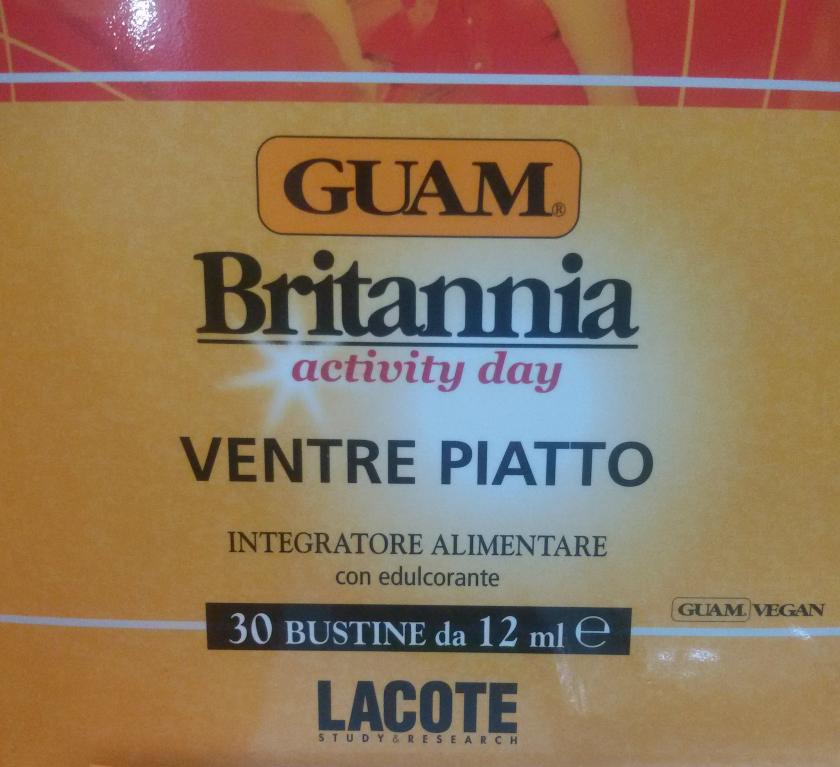 Of course I understand that the food additives are very diffucult topic for lots of people. We can be affraid of using them because they are not just cosmetics. You should to eat or drink them and it can raise some concerns. Not all people can use this kind of products without by-sides but I feel that I'm ready to try them. And before this I want to learn all instructions by the producer thoroughly and then ask a doctor about the additives I'll choose. If I don't find any problems and haven't got any doubts I'll start my course of additives by GUAM. 
What do you think about this? Will you try these novelties by GUAM? Want do you think about the food additives in general?
All additives by GUAM you can find on the web-site of the brand or buy in its shop in Kiev. GUAM also has got its online shop.