The plait, the bow, the rose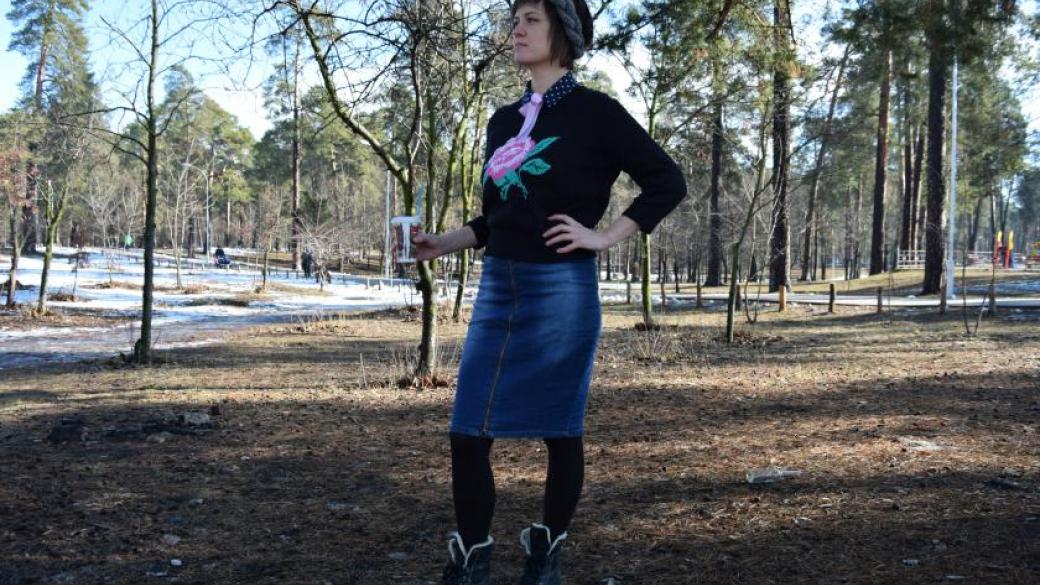 Sometimes I make things for myself and usulally this is something knitted. I love all knitted accessories so I could not to make this headband. I love this style of headdress and I decided to wear a plait this spring!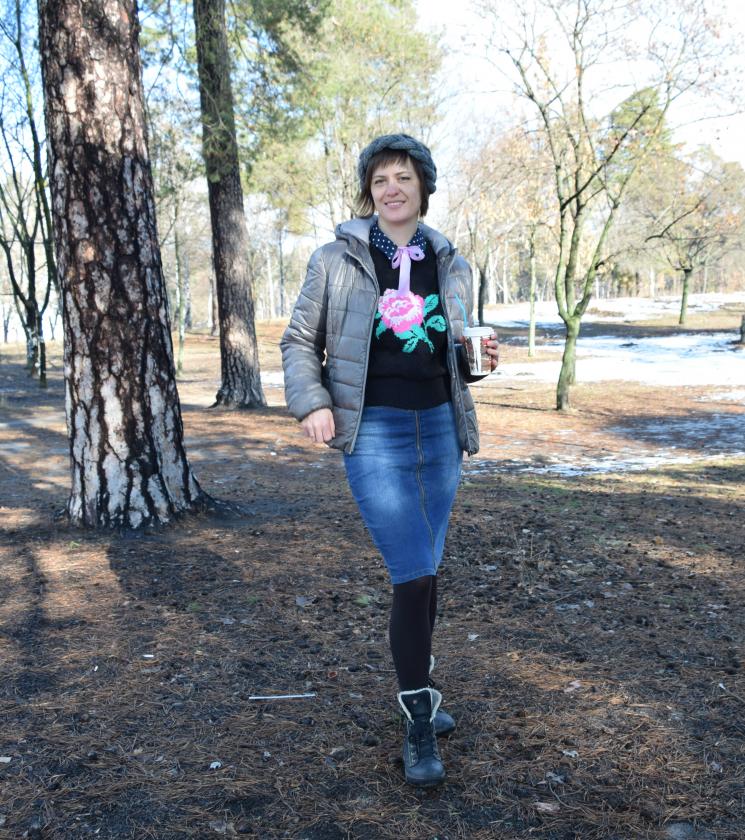 Of course it'll look better without a jacket but we started to feel warm only last few days and I just try to wear a light coat. But I started to wear the plait earlier. It's so interesting alternative for a beanie. I don't like wearing headdrees so much and a headband can be good choice when a winter becomes boring and you don't want to put lots of different clothes on you!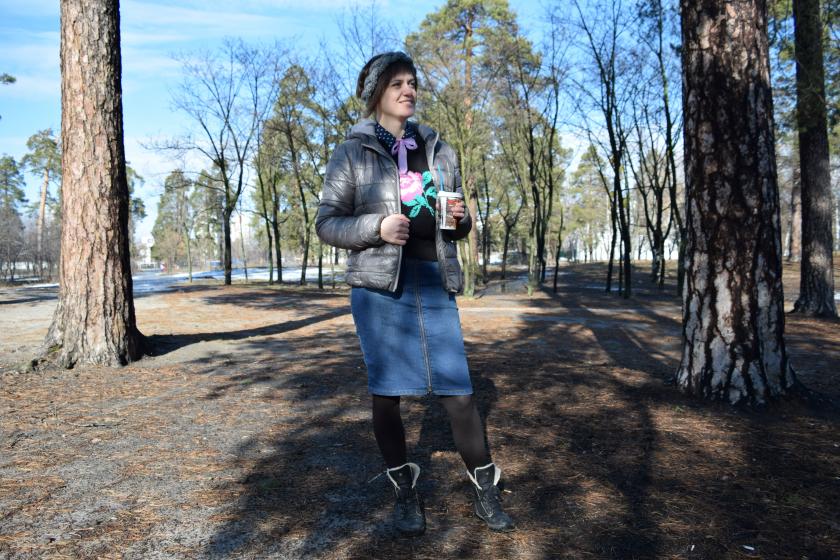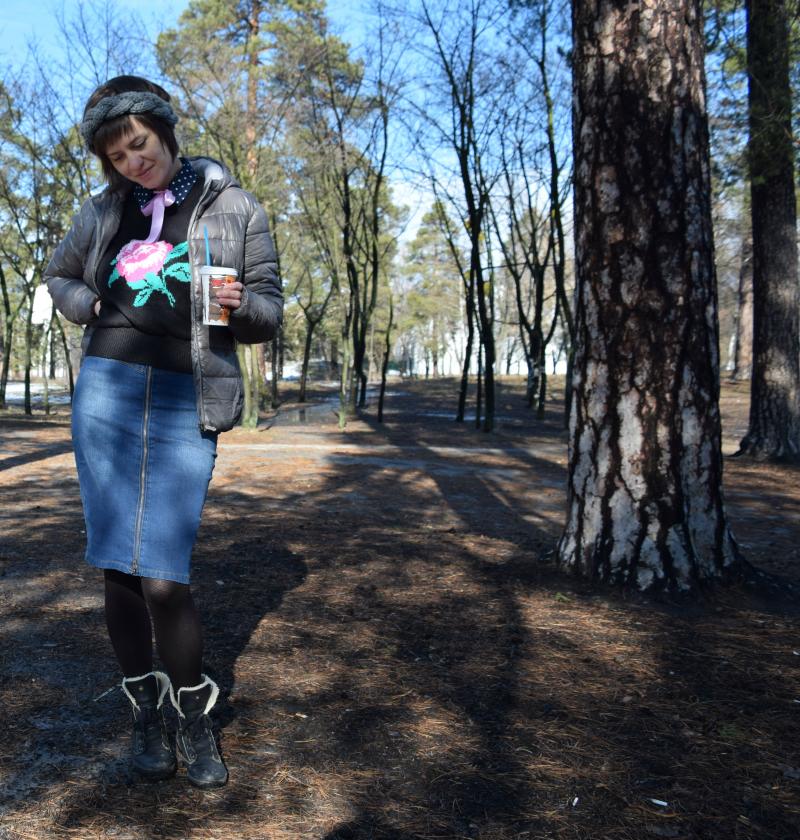 This look is the first one in which I show this vintage sweater. I love it so much and this awesome rose reminds me about my school time. So I just found a shirt which looks like my school one and made a small bow for it. Full match with my youth!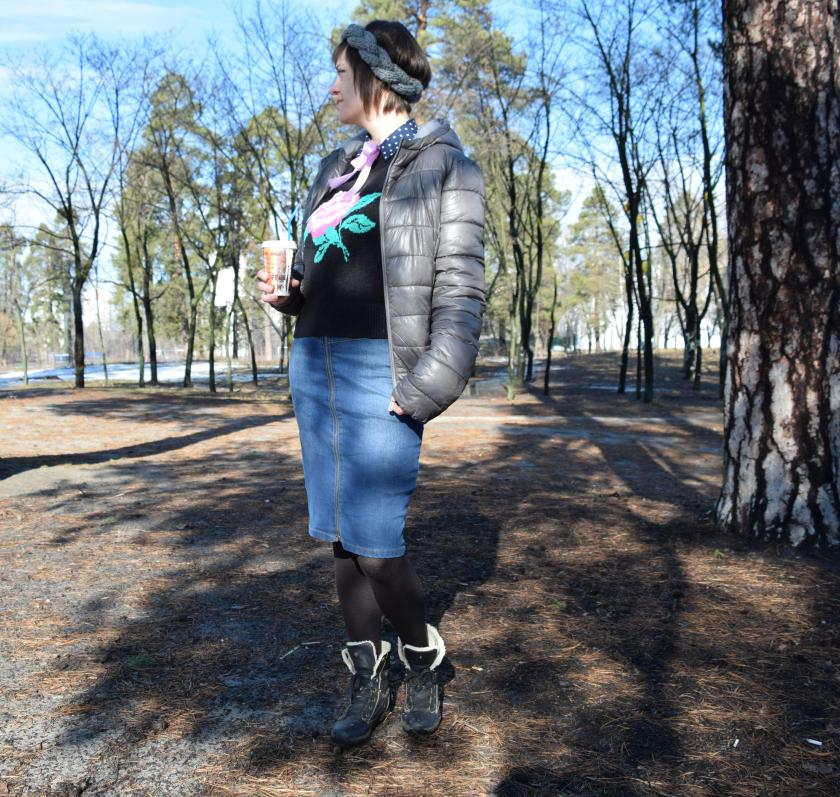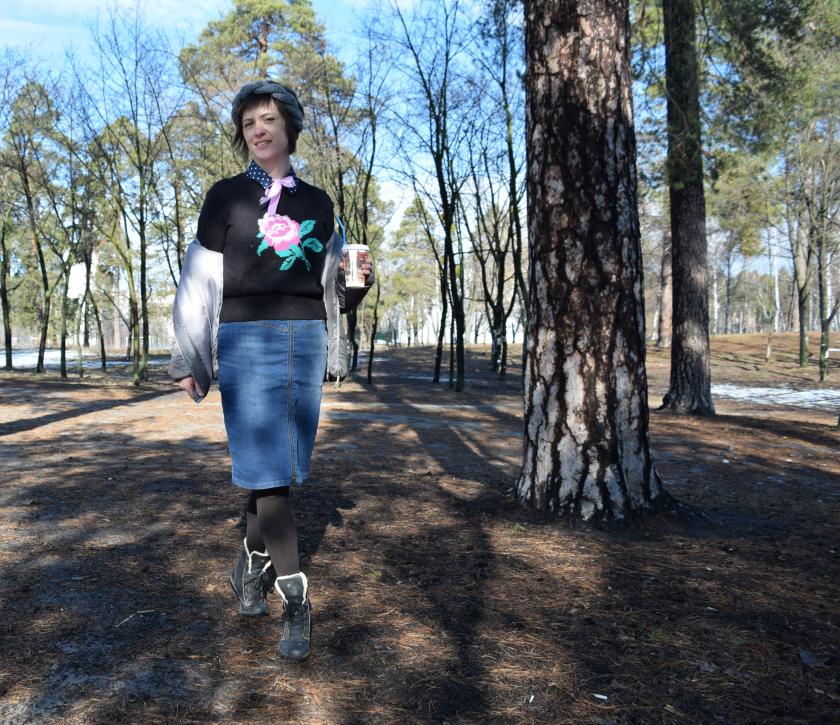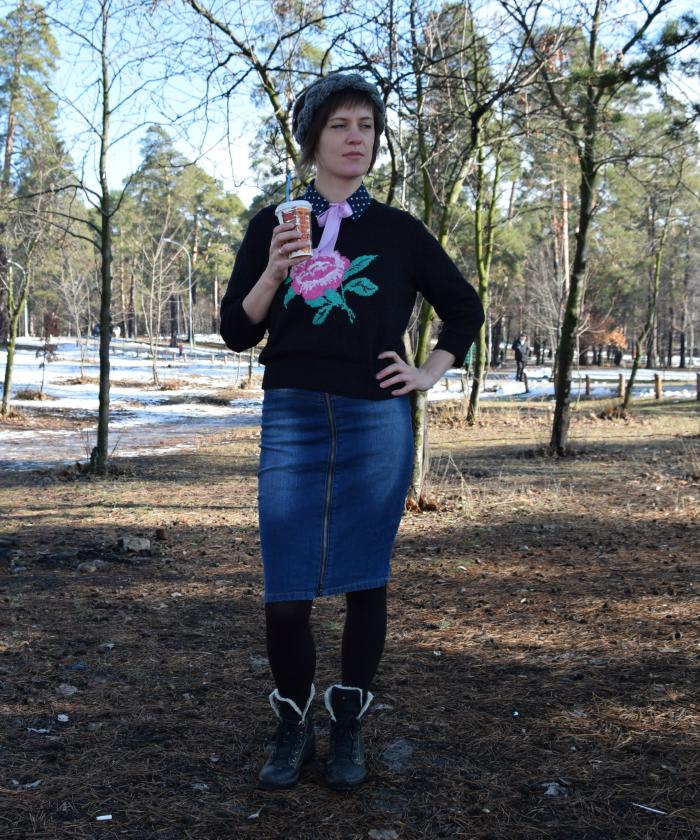 And a few words about a pencil skirt. I love this type of skirts so much but I wore it a lot when I went to the office and after that time I decided to choose another ones. When you need to wear some kind of clothes a lot you start to have got an "allergy" on them. I haven't wore the pencil skirts during almost two years but now I start to choose them again. And the first item in my collection after a big break is this denim pencil skirt. Looks like a compromise between my usual elegant variant and more light and simple pieces.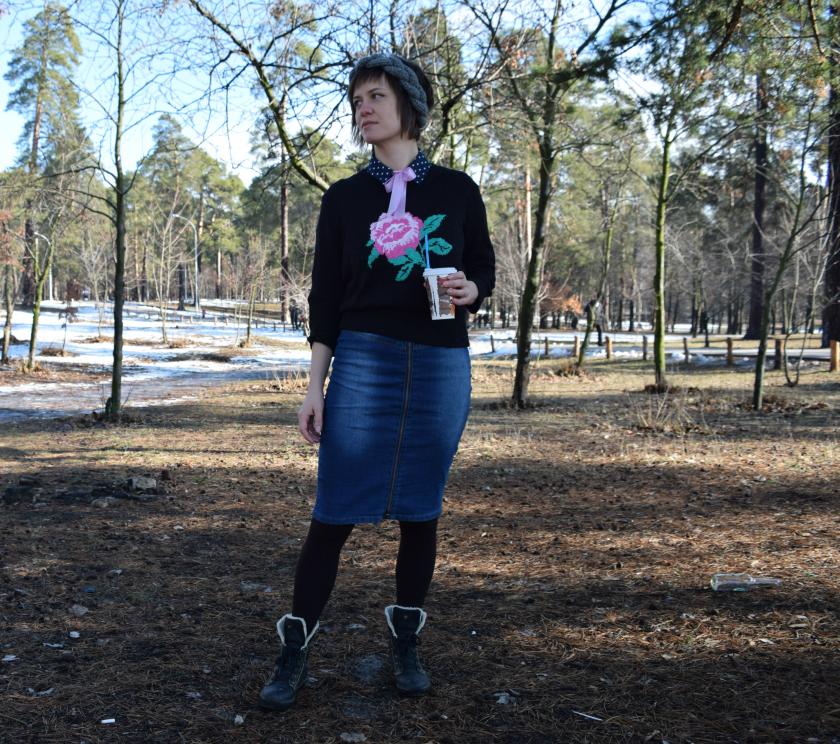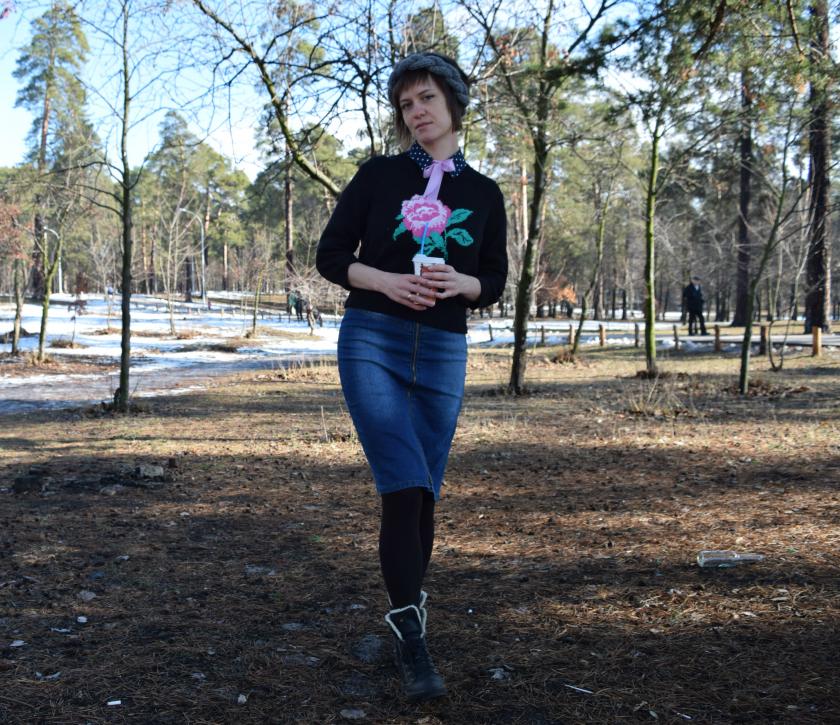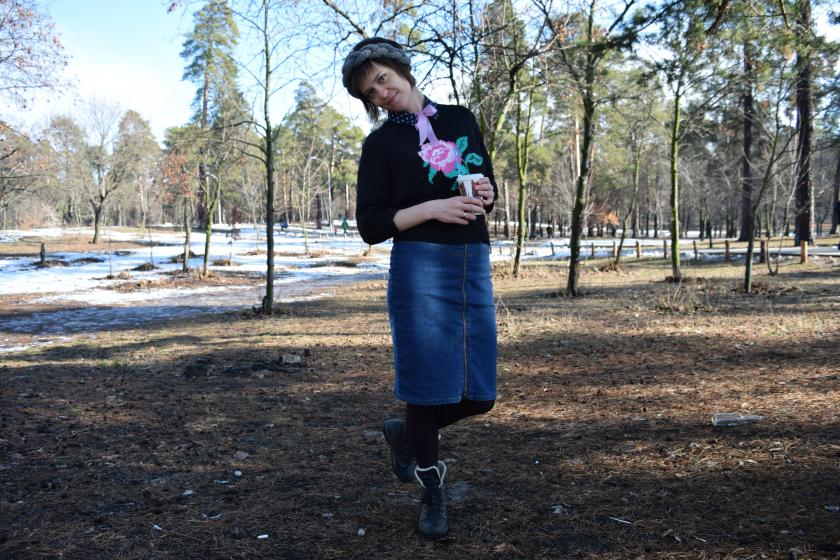 I can't wait for spring and warmness! I'll wear this outfit with just light boat shoes or slippons or something else which will be not so heavy as these big black boots are! But now I'm just content with little!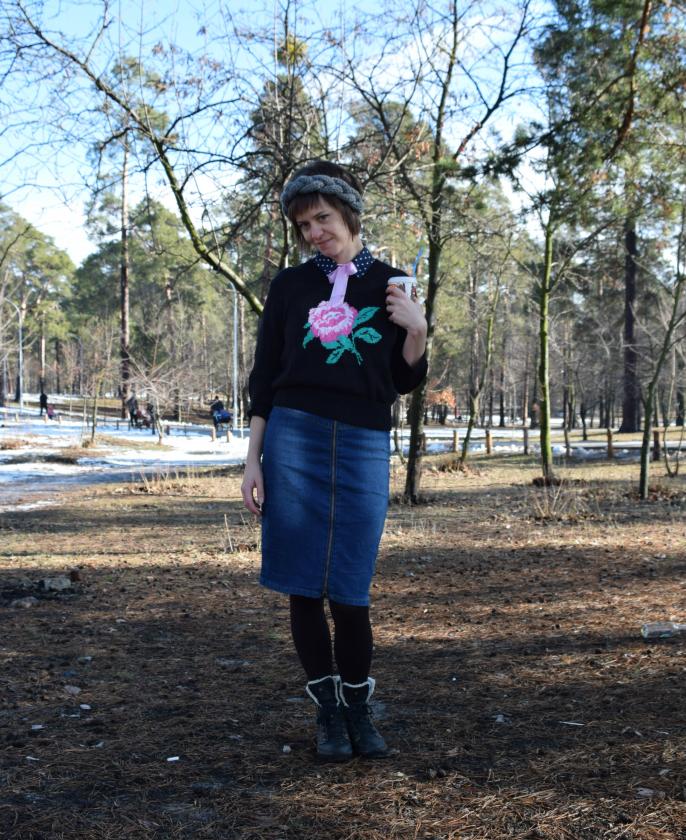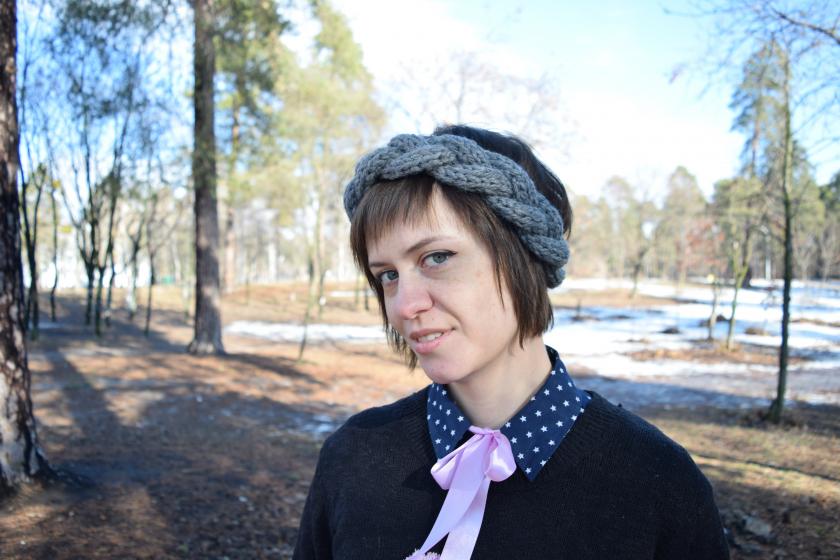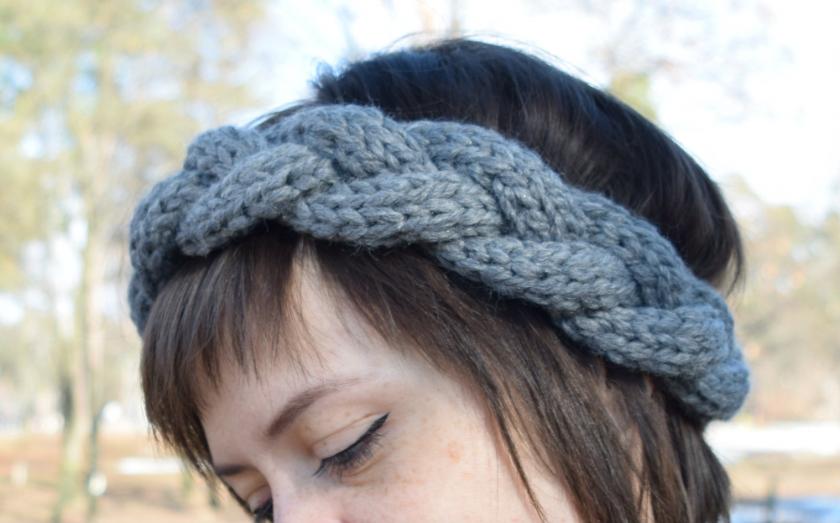 Which kind od headdress do you wear now? Do you like wearing a headband? 
Details:
Headband - handmade
Vintage sweater - OGGI
Pencil skirt - Reserved
Jacket - Terranova