Review: 100% Argan oil by AlpStories. Pure organic beauty. How to use this oil and be happy?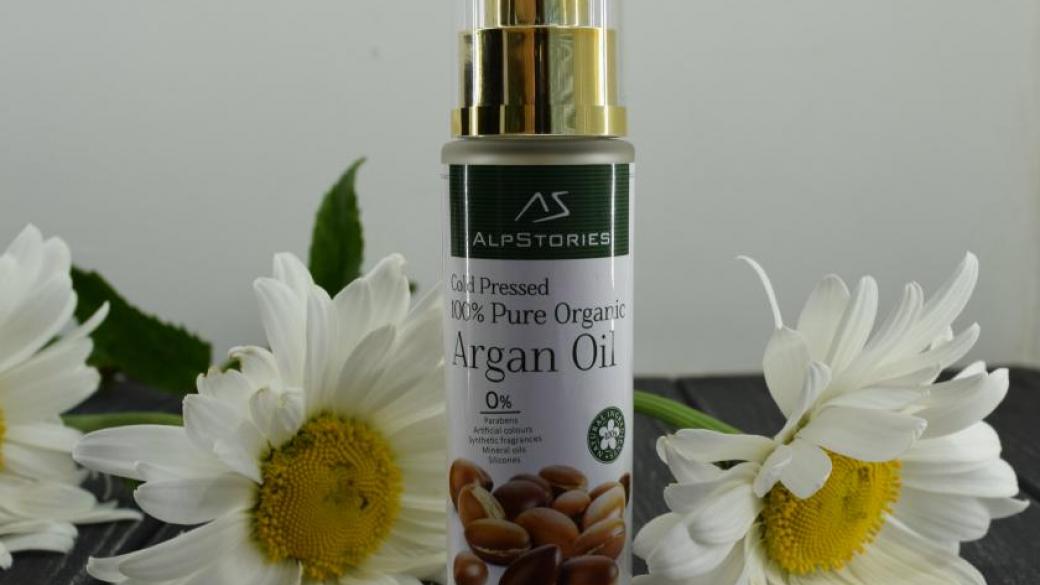 This is the rarest organic oil in the Earth. Argan tree is a scarce plant so its oil is quite expensive and it's not very easy to find a pure one. But I was lucky! AlpStories sent me its argan oil – 100% pure organic product which is versatile and… just perfect! I keep it like a treasure and today I want to tell you how I use this finding! It is really helpful for my whole body.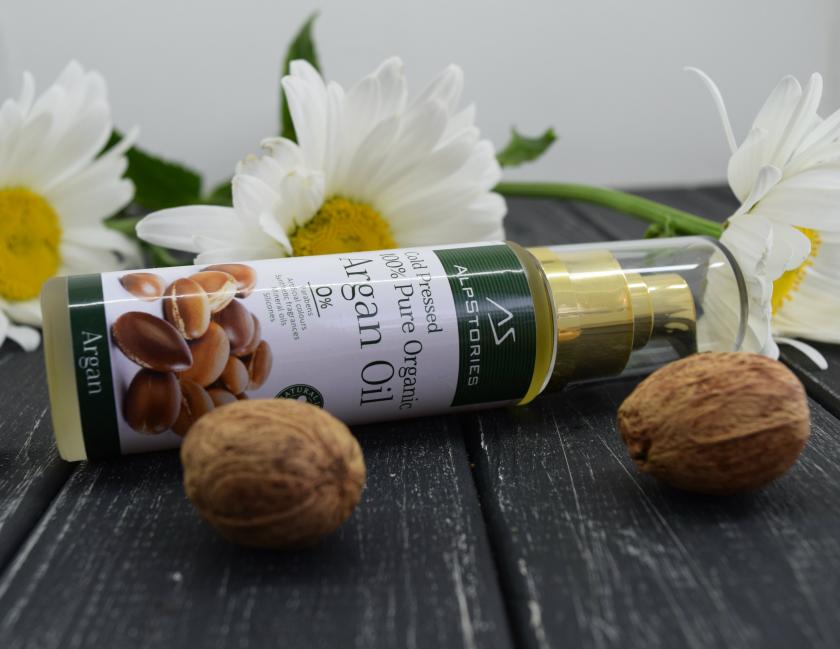 The argan oil by AlpStories can be used everywhere. Even my small daughter can put it on her skin because the product is:
Parabens free
Mineral oils free
Artificial colours free
Synthetic fragrances free
Silicones free.
And of course it is cruelty free and vegan – these are the features of AlpStories which I absolutely love!
Ingredients. Just the oil, nothing more!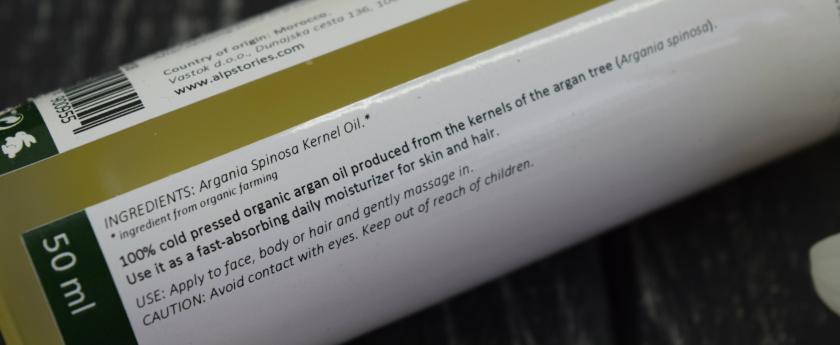 Why the Argan oil is a finding for our family? Because it can be used every day and always gives to us the best results. I know that other oils by AlpStories do the same (I wrote about an avocado one yet). But the Argan oil can do even more than the others!
We with my daughter Tanya have got some skin problems (Tanya has got an atopic dermatitis, I've got an eczema) and the organic oil by AlpStories helps us to treat everything. This is a part of our "medicines"! The "atopic" skin needs to get a good moistening and this oil gives the best! It moisturizes the skin deeply and quickly, I just can see how velvet and smooth is becoming the dry and dim my daughter's skin.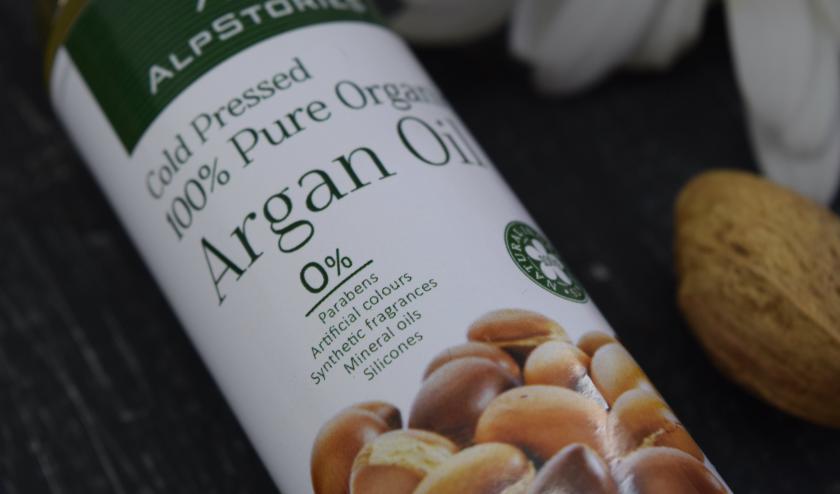 If we talk about me I will say that I get very good moistening when I use the pure oil (on my hands) or a drop of oil with my usual night cream (on my face). I never put the pure oil on the face, I have got problems with pores, they can be clogged very quickly so I just enrich my cream with the Argan oil by AlpStories and this is really chic idea for the skin! It becomes ideal, it's not a joke!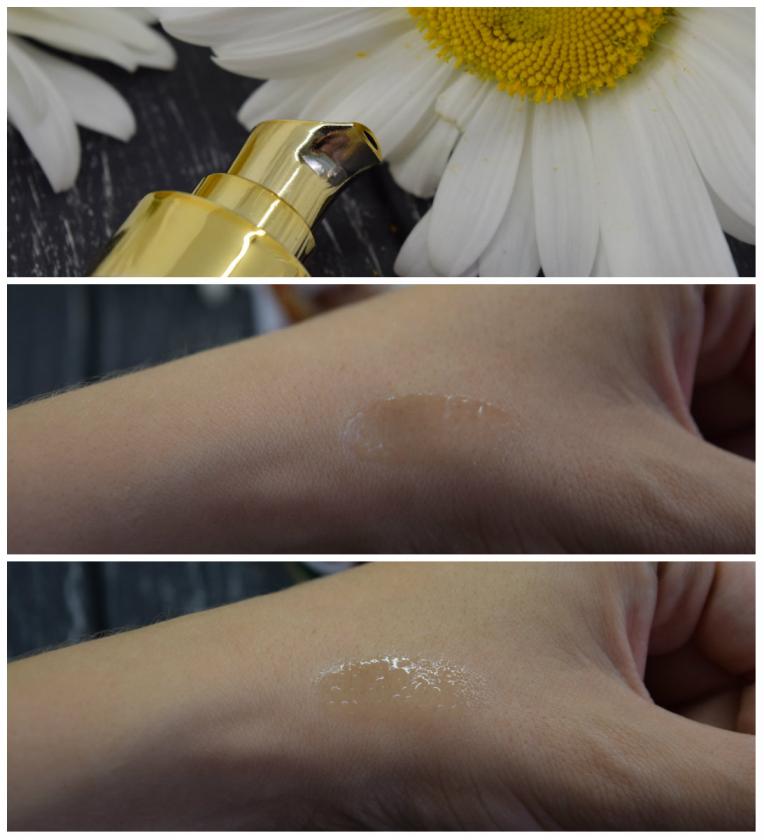 A portioner helps to get a tad of product!
And I know a few other ways of using this product by AlpStories! Some of them:
Point applying to the skin. It is needed if you have got a few post-acne, stretch marks or scars. This oil can minimize them and it works perfectly especially with post-acne! 1-2 procedures and there is o spots on your skin! Also I have noticed that my stretch marks are looking better now but of course I understand that there can't be an ideal result. The stretch marks are an "eternal" problem.
Applying to the hair. The Argan oil moisturizes the scalp, helps to fight dandruff (I haven't got this problem but my husband has and this product by AlpStories is helping him very well). Also this oil can promote the growth of hair and I can say that this is true! My hair are growing up very quickly after it so I even try to use the product rarer – I don't want to cut my short hair very often! Also the producer says that this oil helps the hair which are damaged after chemical treatments and dyes. It can be used to treat split ends. I haven't used dyes during many years so this is not my problem. But the ends need help time to time and I give it to them applying the Argan oil. 
Applying to the nails. This is my inventions! I needed to help my nails after a long period of wearing gel nail polish and I decided to try this oil. The Argan oil by AlpStories helps to strength the nails and makes them healthier and smoother. I need only a few days to treat the nails with this product and then I can put a new gel nail polish on them.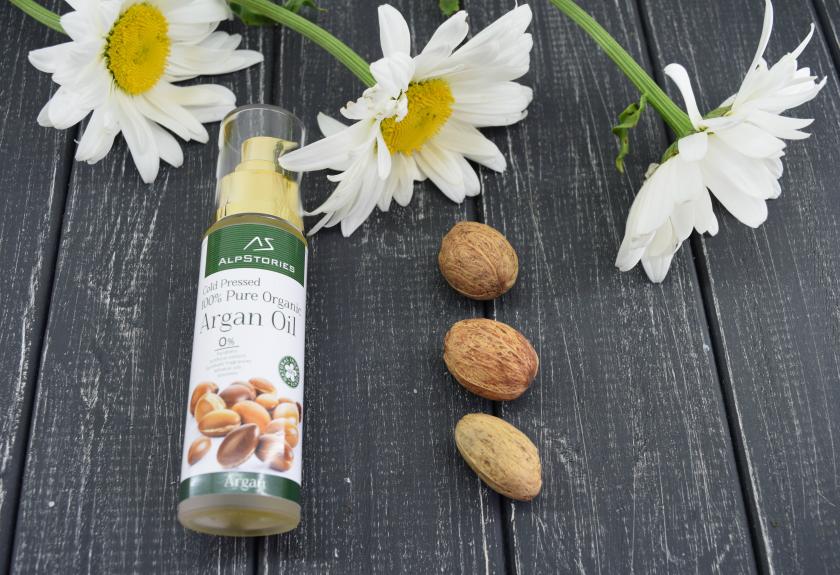 Now I see the best result of this product. I have got:
very tender, silky hair,
smooth skin on my face without ugly post-acnes,
healthy skin on my hands,
very strong nails.
And my daughter has got better skin which gets enough moistening with this oil. 
This product by AlpStories is quite expensive but it worth the money! The Argan oil is really perfect helper and I highly recommend it for all families.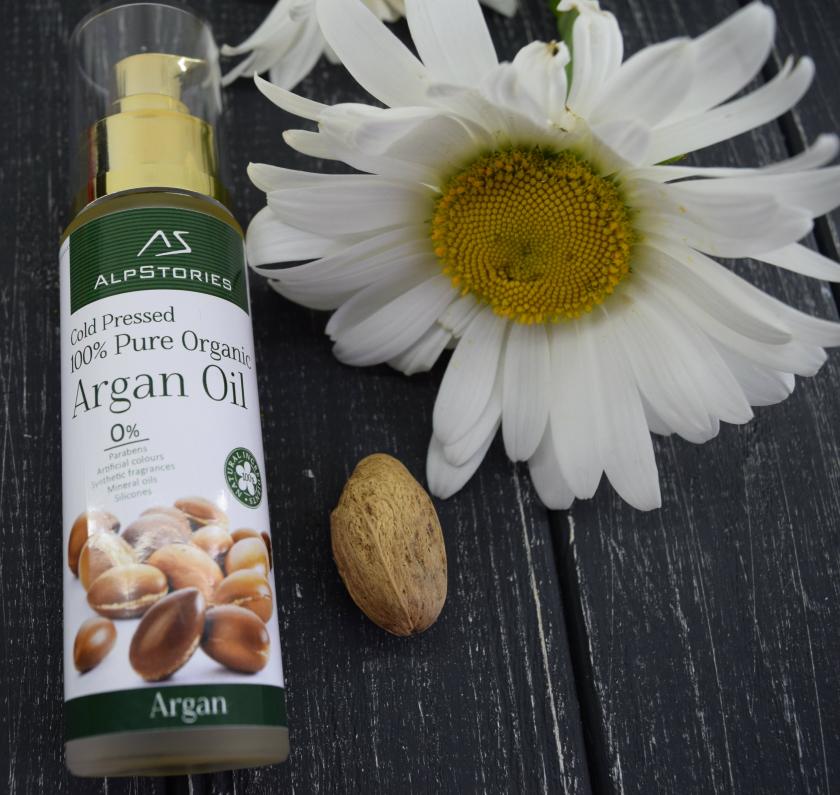 Have you tried this oil yet? Do you want to try? Have you tried other oils by AlpStories?
*The Argan oil was given by AlpStories for independent testing. You can buy it on the European web-site of the brand.