Review: 14 Colors Eyeshadow Palette Enchanting Shimmer by BornPrettyStore. Shine bright!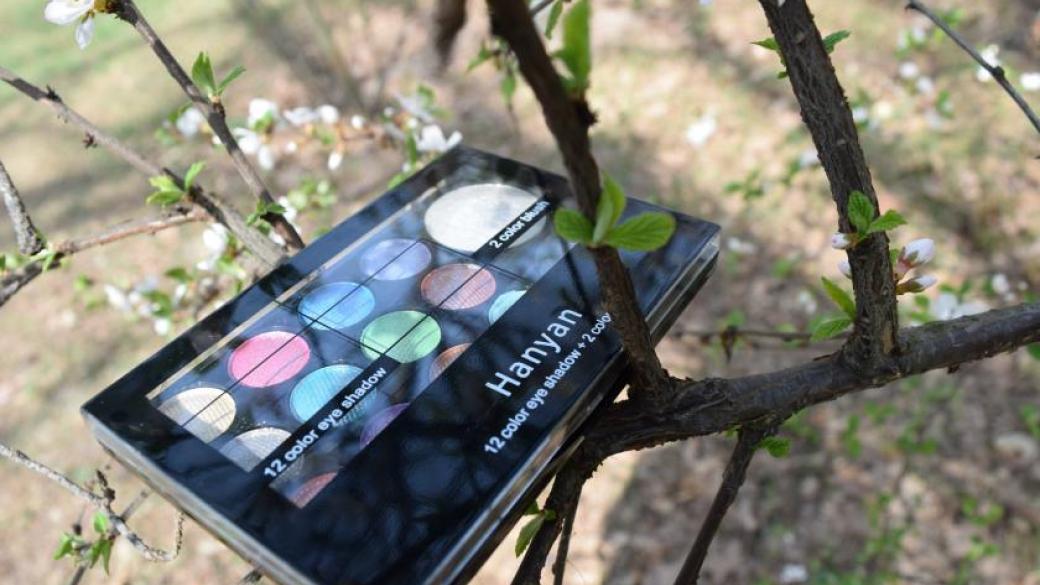 Yes, I love shimmery eyeshadows! I always buy them despite that I can't wear so shining hues every day. I just like seeing at this brilliance and my new palette Enchanting Shimmer by BornPrettyStore is one of the most shining item in my shimmery collection! Today I'll show you this perfect product and of course tell you about its quality!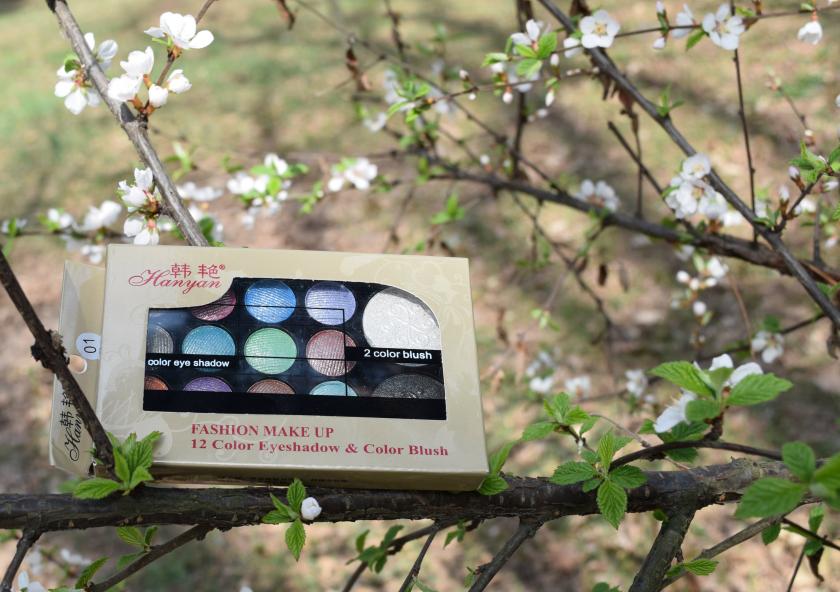 The manufacturer wrote that the palette contains 12 eyeshadows and 2 blushes but I can't say that the blushes which are here could be used on the cheeks. This is rather the highlighters or just usual eyeshadows - the colors doesn't suitable for blushing at all. So for me this palette is just for eyes, nothing more. And it is very beautiful as such.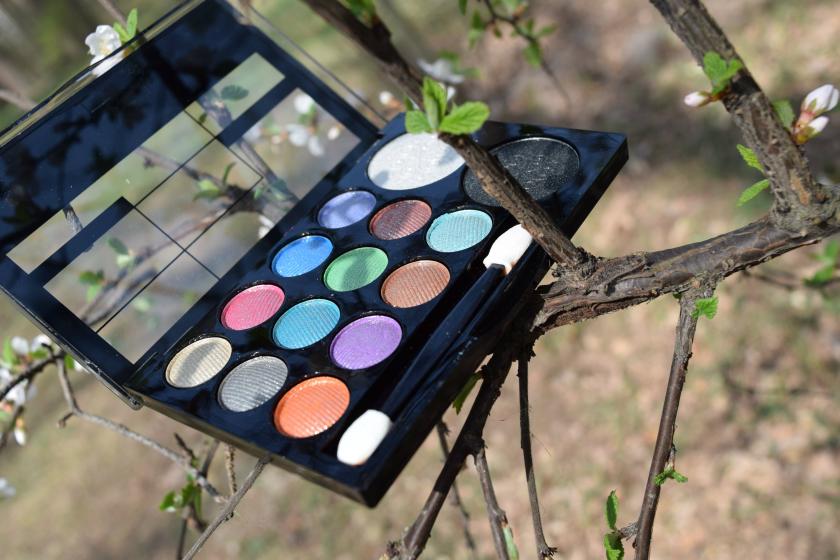 There are only shimmery and bright colors. No matte eyeshadows. They look so expressive and I can't wear them very often. Usually I choose one color and do mono make up - the color + the line above the lashes. But if I have got a big party I do the full make up with lots of colors. All of them are perfect - the eye shadows have got very good pigmentation but if I want they can be not so bright - they are blended very well. So I can get just a small shining on the eyelids if I want.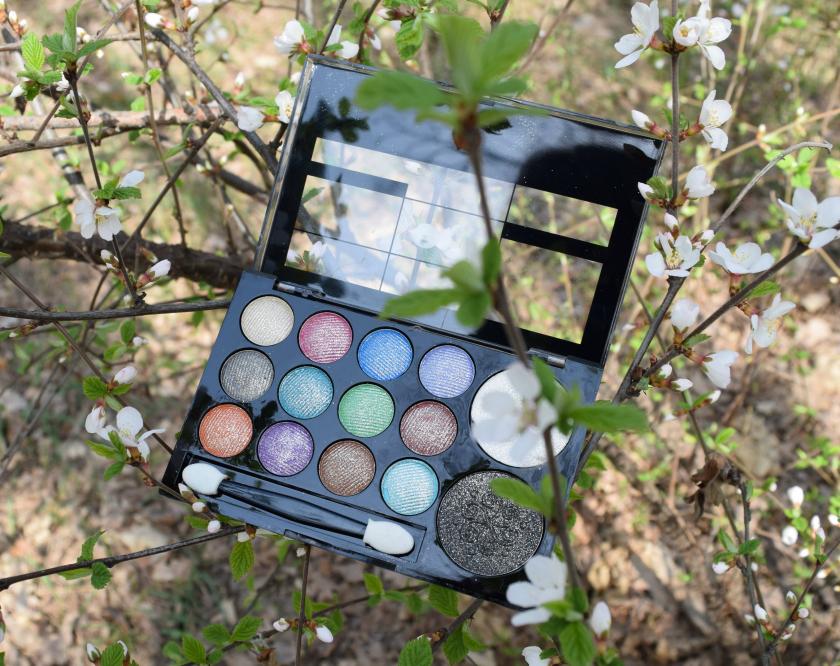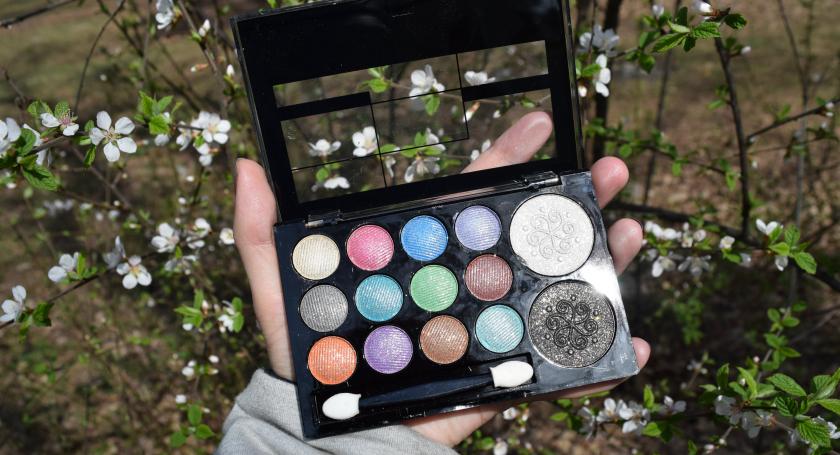 May be you also can catch the shimmer on the pic above. I tried to do this cathing the sun - sometimes this palette is just dazzling!
But I have noticed that the shimmer is not eternal. This dazzling layer dessapears with time and I get a clear color with just restrained shining. All hues are very long lasting. Thye lay on the eyelids perfectly even without an eye shadow base and I wear them every day not being affraid of problems with the quality of make up.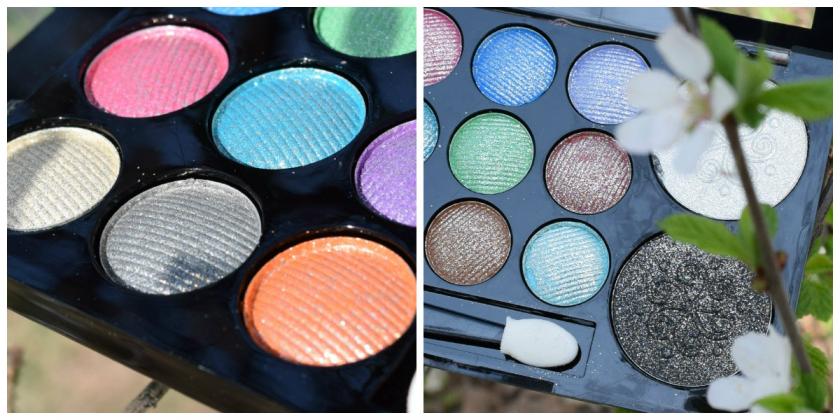 Some colors closer.
All of them are very deep and clear so if I choose for instance a blue one this will be just blue without any undertones. Some shadows are good for a crease (for example the brown ones) and usually I even don't take other palettes - this is versatile. 
And also can say that the palette Enchanting Shimmer by BornPrettyStore is absolutely convenient. It has got a big mirror on the back side so it can be used even in a trip - I don't need an extra mirror. But this is also a small disadvantage. I have got a phobia of a broken mirror so I have to keep this pallet only in a box.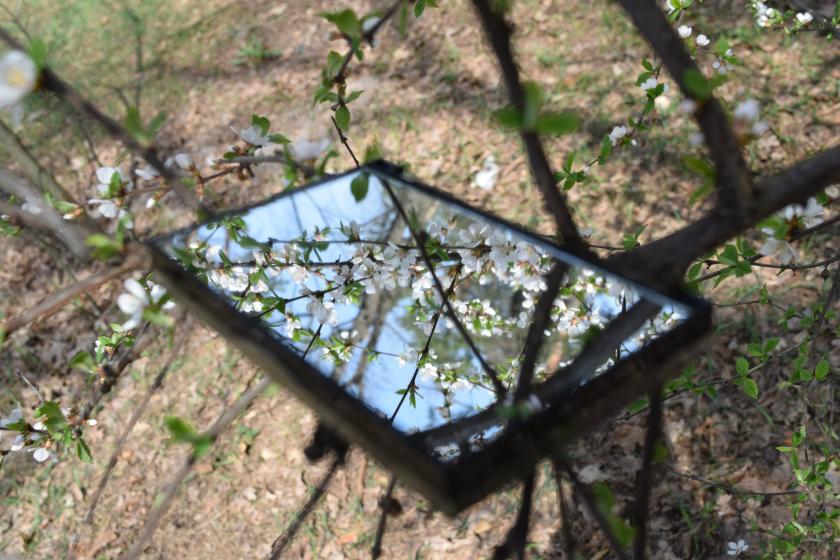 The swatches of the eyeshadows: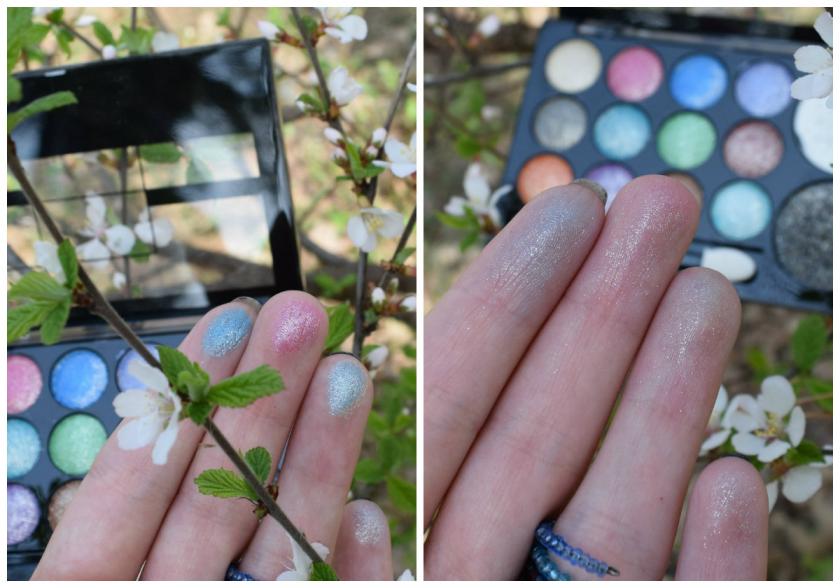 Left - the deep, not blended colors, right - the blended ones. It's just a shimmer and sometimes I wear it as such. Just a beautiful shining on the skin is a cool idea for strobbing! And of course it can be used as a highlighter!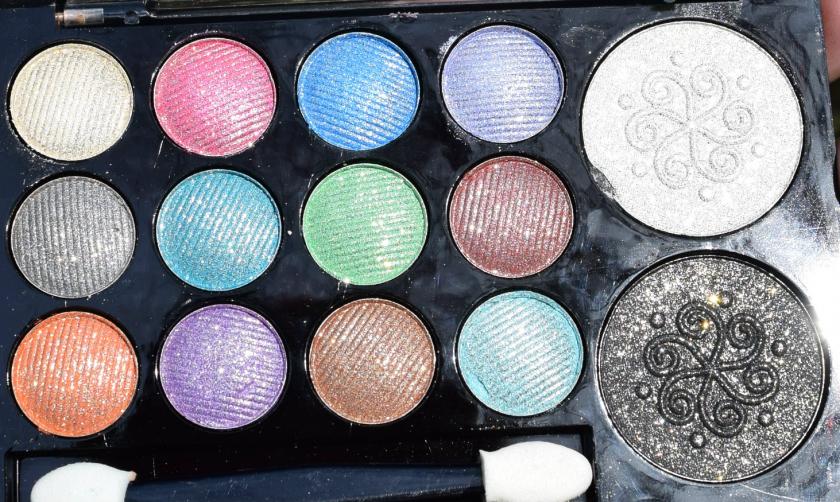 A shimmer. So bright? May be but I like it.
This is an example of a make up when the eye shadows are blended well: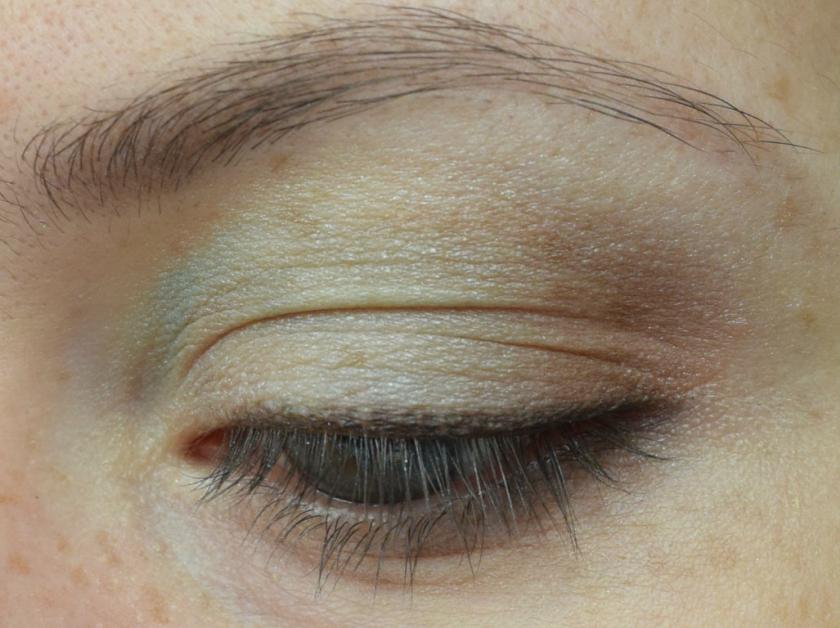 And there is just a violet color and a white shadow as a highlighter (it's not so good, I think. In real life it looks better):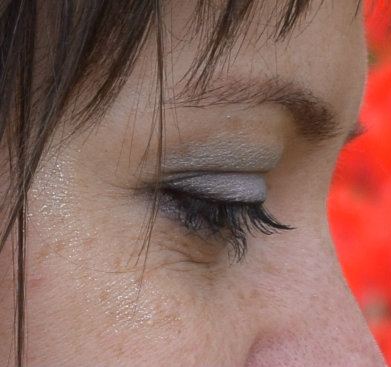 This palette is very cheap but I like its quality. It is decent enough and this is not the first eye shadow palette by BornPrettyStore in my collection. I have got a few of them and I'm satisfied with their quality so may be I'll buy other variants also.
Do you try some eye shadows from the Cheenese shops? Do you like them? Do you wear the shimmery colors?
*The 14 Colors Eyeshadow Palette Enchanting Shimmer was given by BornPrettyStore for independent testing. The palette can have got other collection of colors. You can buy them on the web-site of the shop. They will be cheaper if you use my 10% OFF coupon for BornPrettyStore!