Review: Cleansing facial foam and Moisturizing protective cream by NATURE med. Perfect products for perfect face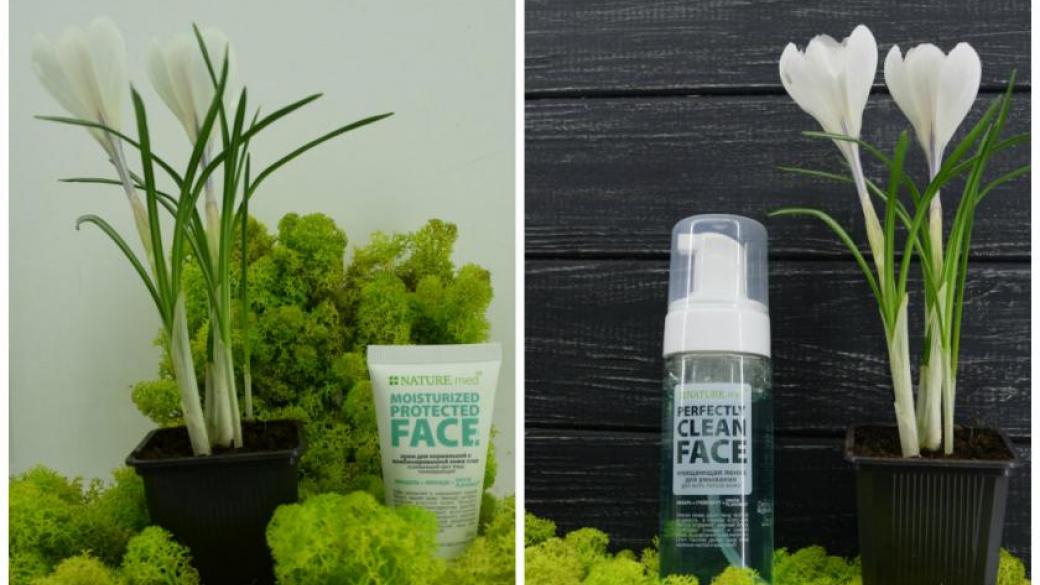 If I had to choose only one cosmetic brand for all my life it would have been NATURE med. This Ukrainian brand makes perfect products and its new series for facial care has got exactly this mission – to make a skin perfect. I have tried two products from this series – a cleansing facial foam Perfectly clean face and a cream for normal and combination skin Moisturized Protected face by NATURE med. I think both can be the best choice for every day. And if you have got only them you can count on the best facial care! There are some details in my today review!
The cream for normal and combination skin Moisturized Protected face by NATURE med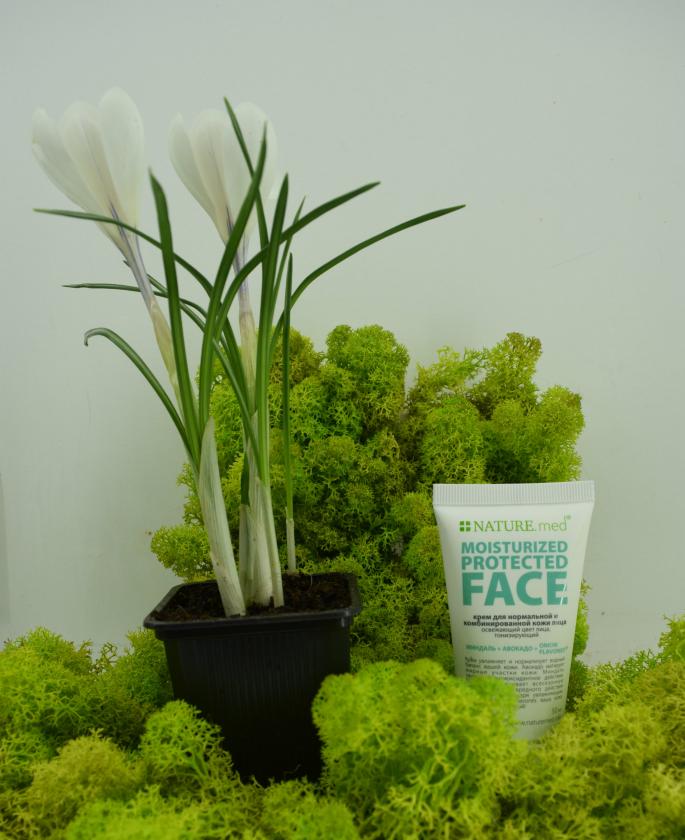 This is a daily cream but I use it twice per a day – as a night cream also. And I think I don't need something else for my skin (except cleansing cosmetics and masks of course). The product makes the skin well-maintained very quickly, it gives a perfect moistening and it helps to decrease all inflammations if they there are on the skin.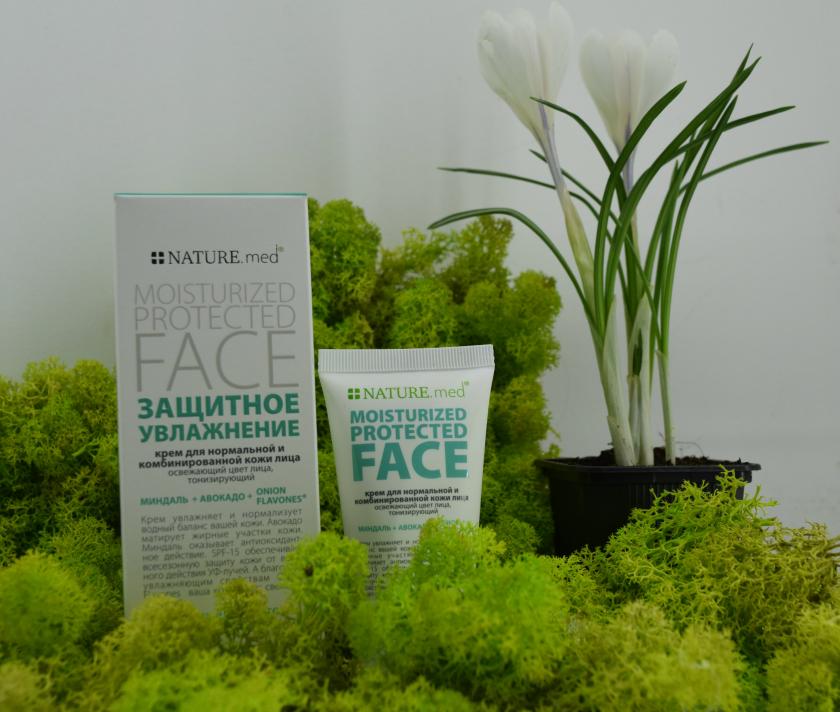 The cream is very tender, very effective thing. The gorgeous effect of the product is possible due to its composition. It contains an extracts of an almond and an avocado. Also there are the onion flavones. NATURE med uses the onion flavones not in the first time. This ingredient helps to moisturize the skin, works as an effective antioxidant, can help to treat the skin. And of course the cosmetics with onion flavones haven't got an ugly aroma! It smells like usual high-quality products: a flavor is very tender and natural, any synthetic aromas!
Other ingredient – an avocado helps to make the skin matte. I have noticed this effect because I have got quite an oily skin (especially in T-zone) and this cream by NATURE med makes it normal very quickly. If I need to make the skin even and matte instantly I just use this product. It is absorbed quickly so the cream can be a good base for makeup. 
And the best news for me! The product has got SPF15! It means I don't need to use an extra protection about which I always forget!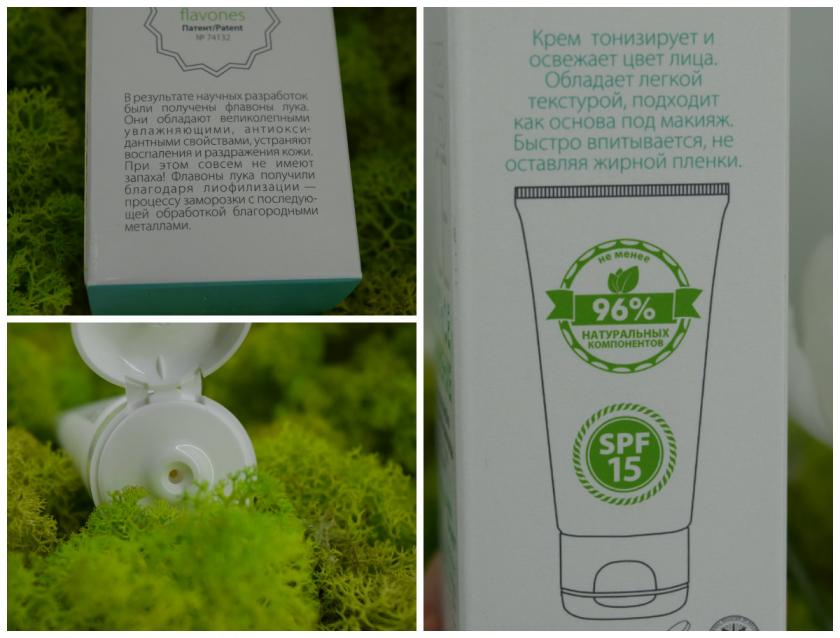 The tube with the cream is quite big and there is enough product for a few months. I'm using this cream already for 3 months and I see that fortunately there is quite a lot of it in the tube! I think when this one finishes I will buy a new tube for summer because the soft, moisturizing and matte cream is good idea for a hot season!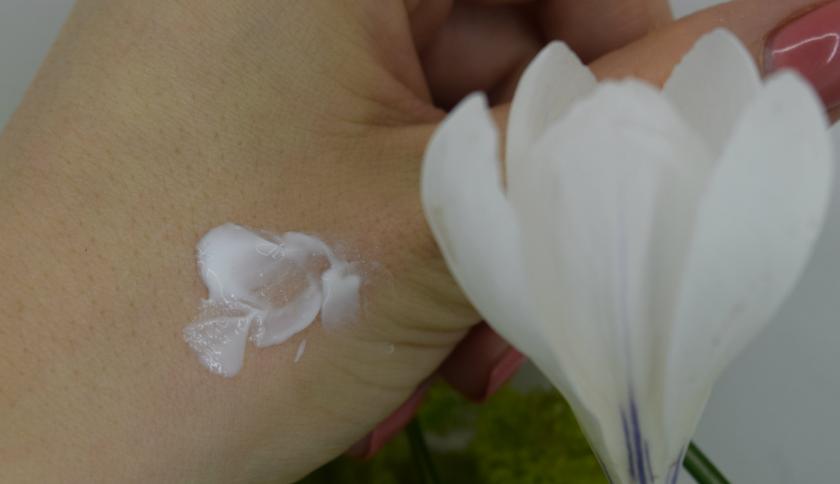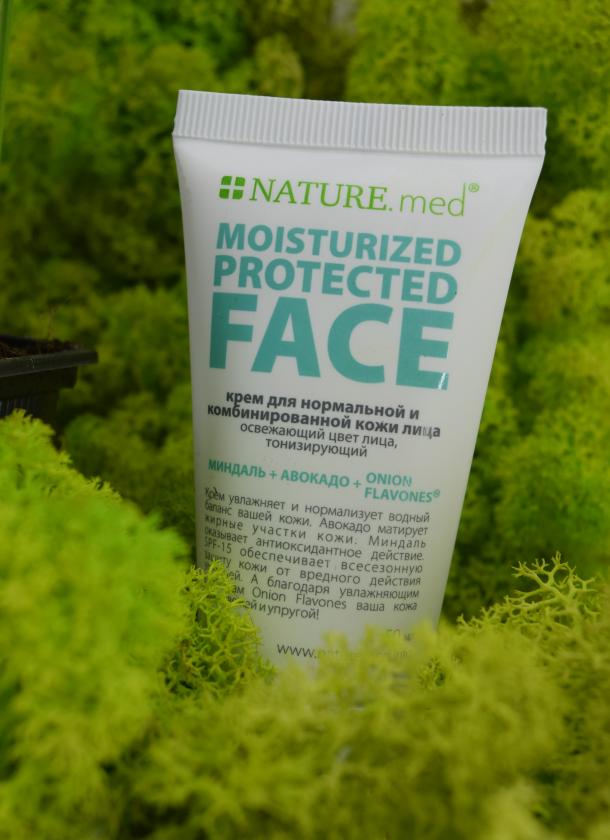 The cleansing facial foam Perfectly clean face by NATURE med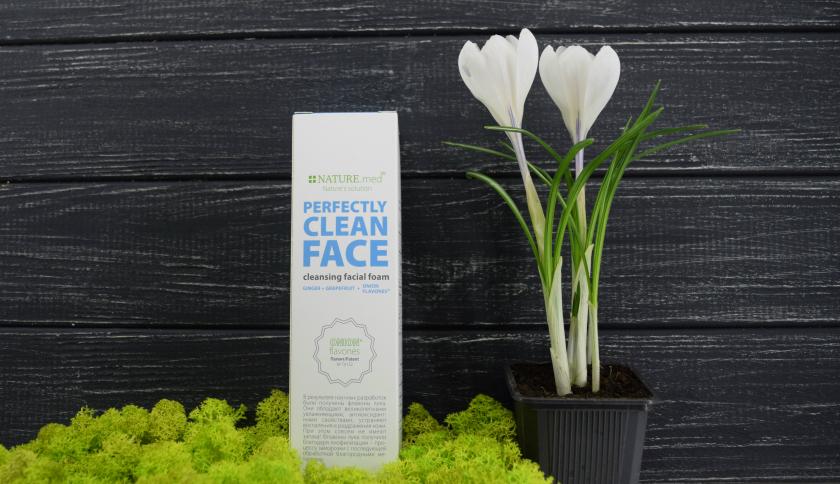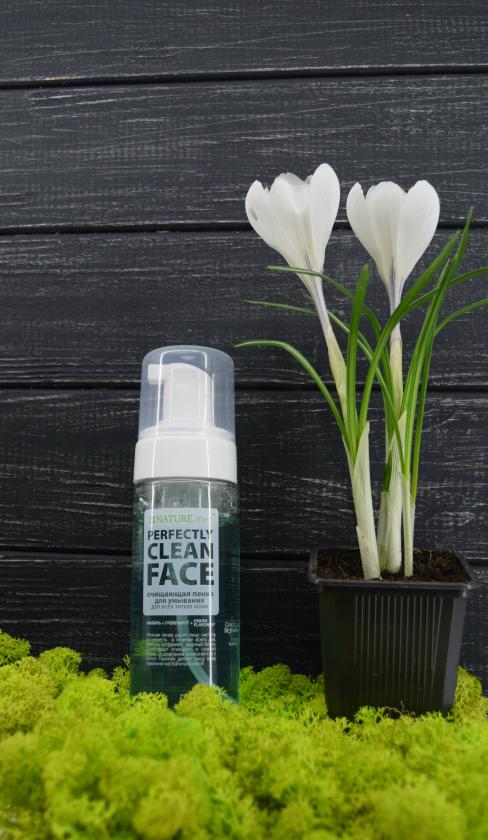 The cleansing facial foam is not the best product but it is also high-quality.
The product has got a small bottle with a portioner which can make the foam from a soapy light blue liquid. But the portioner has got its own temper so sometimes it gives me lots of foam but sometimes doesn't. And I can't guess when I get it. Well, the soapy liquid is also very good at cleansing the skin. But the foam is more convenient so I want to see only the foam, nothing else.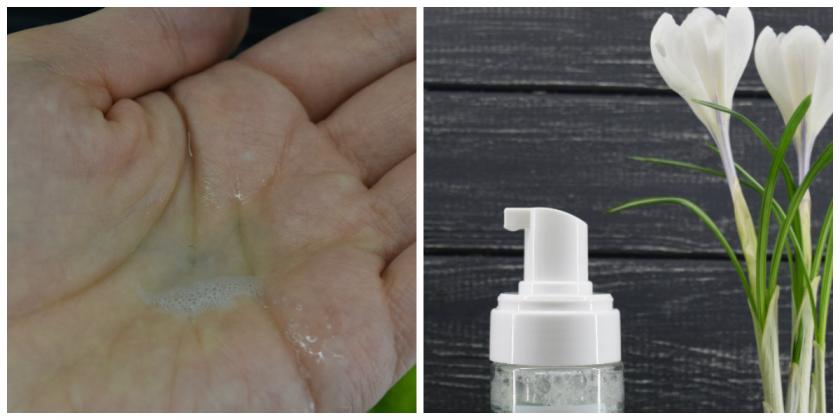 You can see the level of foam - it's almost nothing. But hardly ever I can see a real foam, if I'm lucky enough!
Despite this disadvantage the product works very well. The producer doesn't promise that the foam can remove makeup but it can! Furthermore, it can handles even with waterproof or oily cosmetics! But I need to take LOTS of product for one procedure of washing my face up. This foam isn't spent economically. This is also a disadvantage because the product is finishing quickly. So I need to repeat it more often.

The best feature of this foam by NATURE med is its matte effect. As a cream it makes the skin velvet and clean, tender and even. So if you use these products in pair you'll have got really gorgeous result. Even in very hot days my skin is matte. Of course sometimes I can find some oiliness but it isn't a big problem. 
The foam also contain onion flavones so you get a double effect if you use the cream also. And this is a feature on NATURE med – very good complex result which stays with you not only in period when you use these products but also after they have been finished.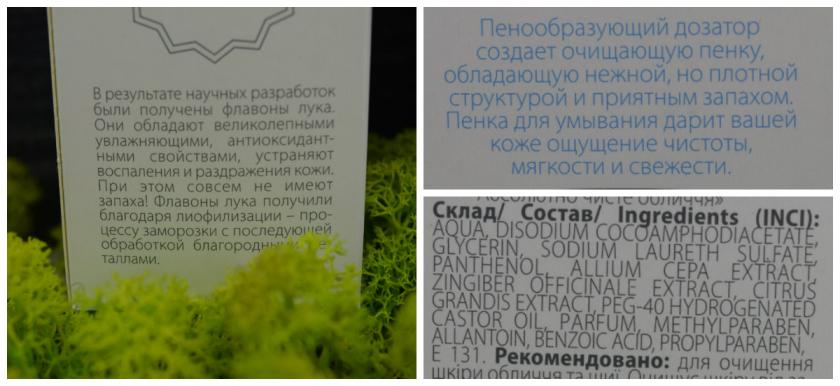 I think this brand will be my favorite for all times. I want to buy something new and of course I'll repeat my fav products. Have you got something you really love in NATURE med? Do you know this brand? Which brand is the best of the best for you?
*The cream for normal and combination skin Moisturized Protected face and the cleansing facial foam Perfectly clean face were a gifts by NATURE med. You can find it on the brand's web-site. Also cosmetics by NATURE med is sold in some lines of the shops in Ukraine.