Review: Eyeshadows and eyeliner by Dini. Perfect eye makeup looks like this!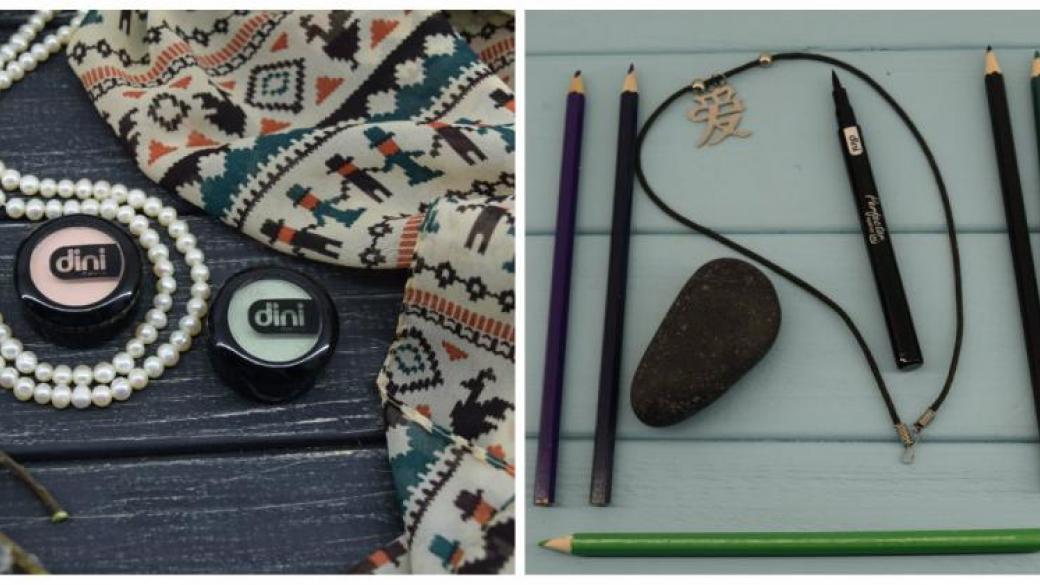 The best cosmetics can be not expensive. It may be not so famous. It shouldn't be incredibly popular. It could look just usual but if you find it you won't use anything more! And I have found this cosmetics! Today I want to tell you about two makeup products which are now my usual choice for every day. What is it? This is no secret – it's products by Ukrainian brand Dini!
Let's speak about eye makeup. So let show you three products which have exceeded all my expectations! These are two eyeshadows and a felt-pen eyeliner by Dini.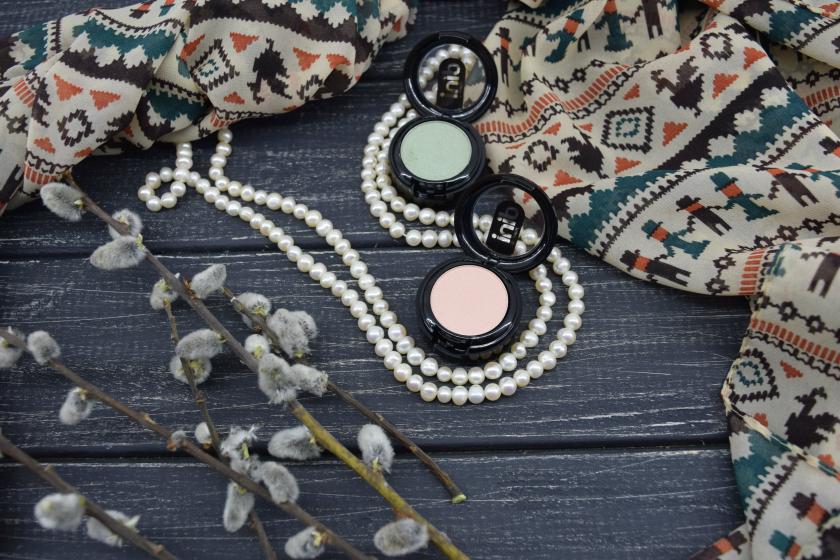 Eyeshadows
They are very beautiful. The first one is my favorite color Pistachio – soft and cold green shadow with a grey undertone and not intensive shimmer. When I became a blondie girl I started to love all green shadows and this one is the best choice. It is so deep but not very bright. Cool idea for grey eyes which you want to make a little bit green!
The second color is Shimmering Peach – very tender, very shining, very silky rose shadow with a golden undertone. It has got a light shimmer and this shadow is very good for mono eye makeup when you just want to emphasize the natural beautiful shining of your skin.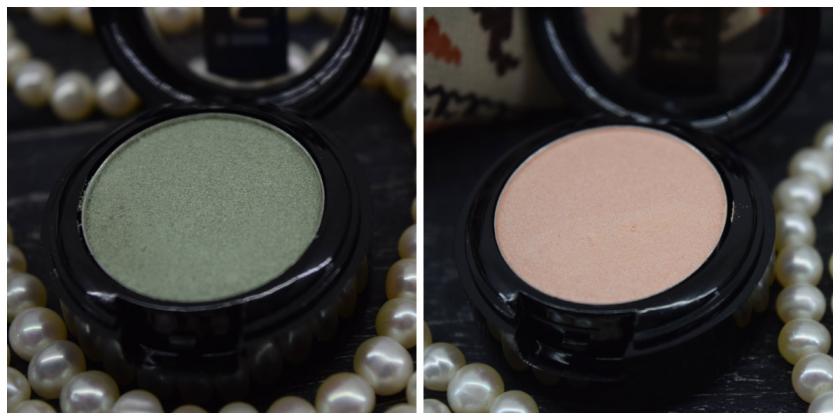 Both eyeshadows by Dini are really high-quality. They never make problems with using them. Eyeshadows are spent economically, don't need special tools, never require hard working with blending. They are just putting on the skin and lay there perfectly, sometimes I even don't need to correct something after the process of covering my eyelids. 
The colors are chic. Before I have got these eyeshadows I dreamt about the Pistachio one. But when I saw the Shimmering Peach… it became my real love! This shadow is gorgeous, I like wearing it every day and hardly ever choose something other.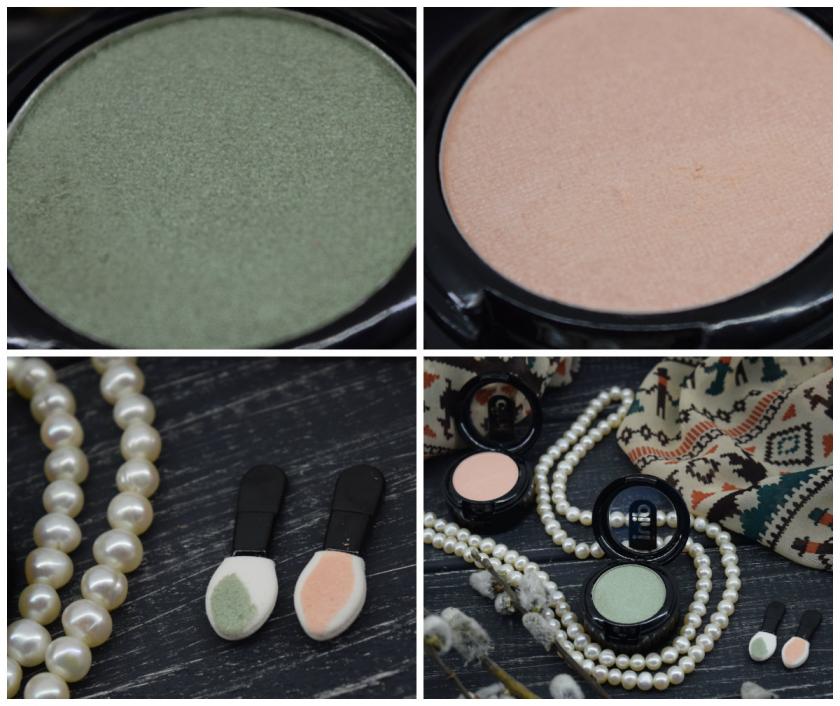 Both products have got only one disadvantage – there aren't any names of shadows on the jars. I know that the green one is Pistachio because Dini has got only one color at this range. But the pink one… Can only guess was I right when I decided that this is Shimmering Peach or not. 
But on the other hand the jars have got a few layers: with eyeshadows, with an applicator and with a small mirror. This is very convenient and I can use these eyeshadows by Dini even in a trip!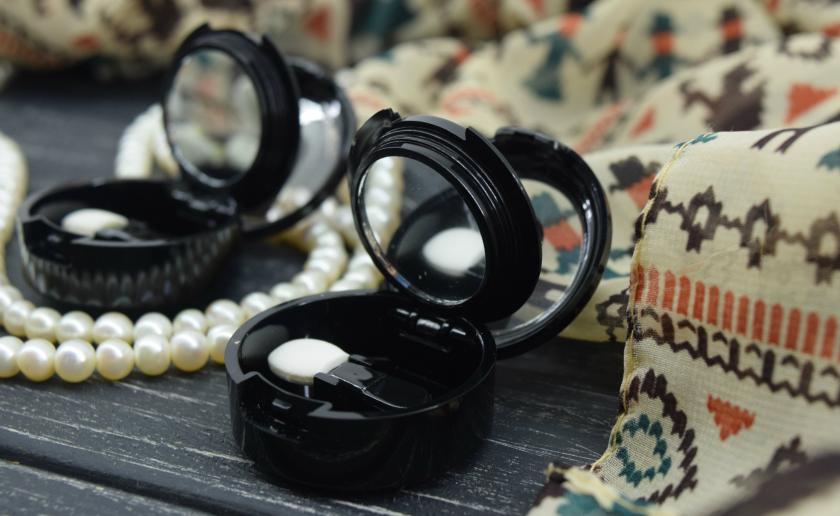 The swatches closer: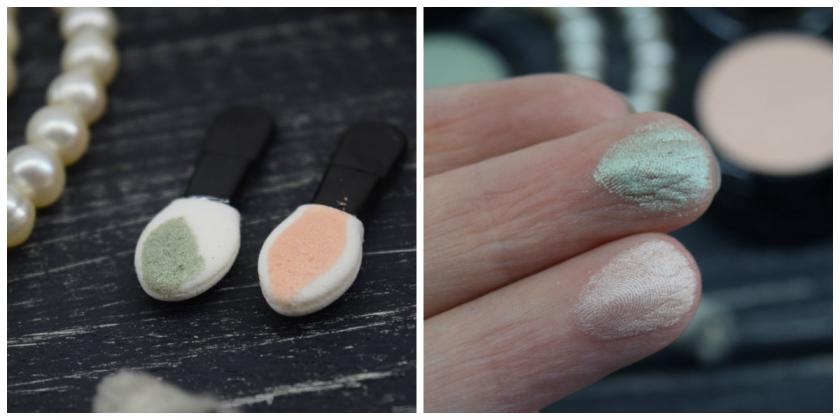 A composition:

An eyeliner

This is very good, convenient eyeliner which looks and works like a felt-pen. I like usual liquid eyeliners but can't to use them well – I always make a bad lines, they are usually not uneven and thick. I think I have got this problem because the small jars with eyeliners are not convenient for me. I need a long pencil which will lay in my hand reliably. And this felt-pen by Dini has got this advantage. It is very convenient and I can take it confidently.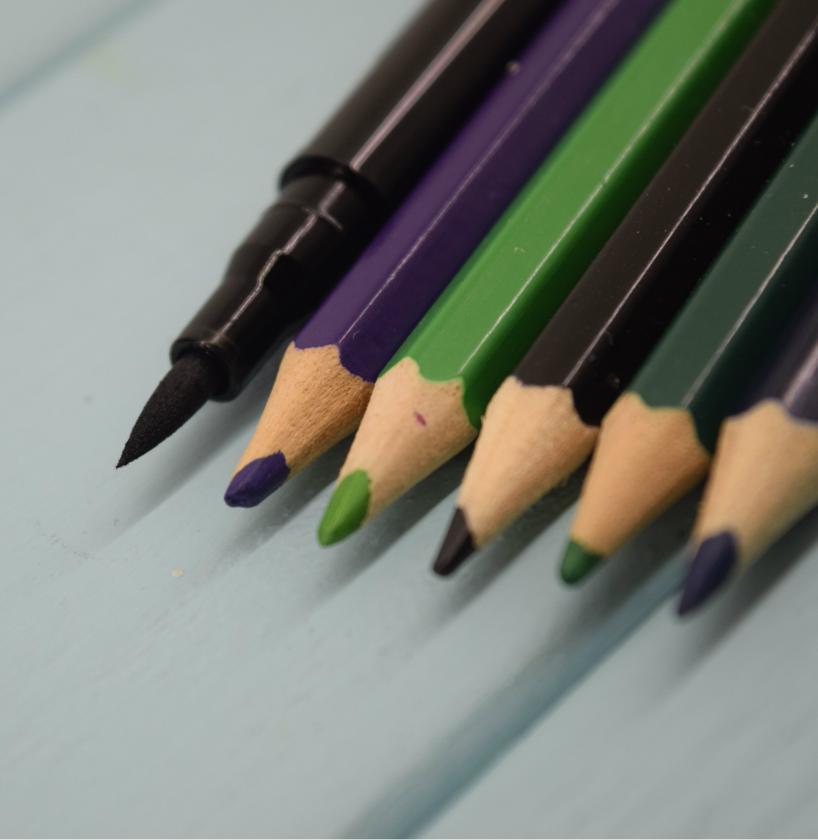 Of course I should learn how to make a thin and small lines but this product is very helpful. Look at its end – it is so small and acute! All my lines I have done with this felt-pen by Dini were good and even. And usual I don't need to correct my eye makeup. This is success, I think!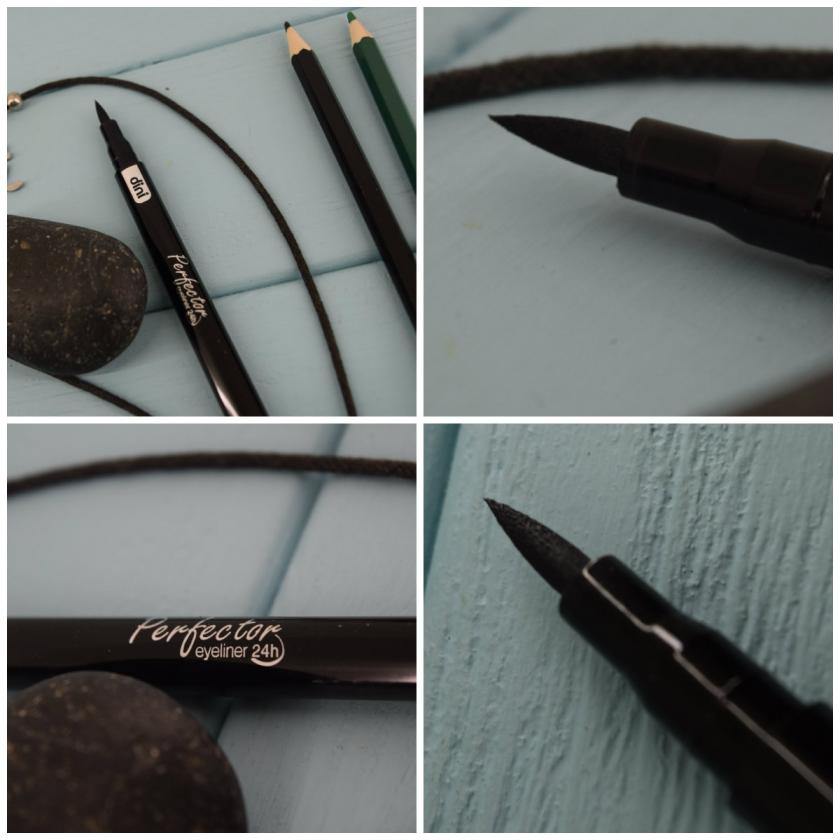 The eyeliner is very long lasting. I can correct it before it will dry up but if it does it will the most durable eyeliner ever! It never spreads out, never makes spots under eyes, never runs from the eyelids. I even can have a nap with this eyeliner on the skin and I have got a decent makeup after…
A swatch: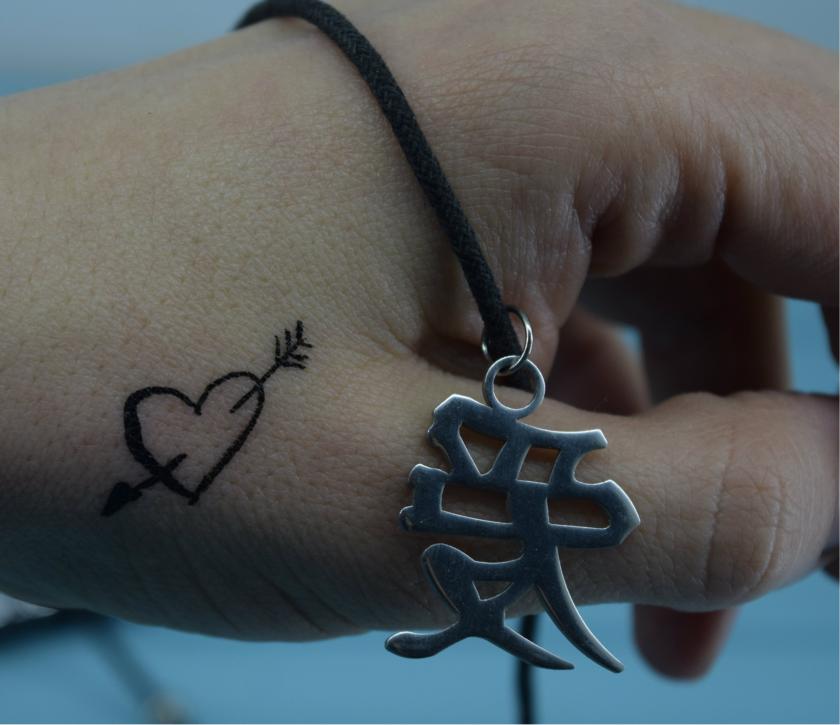 A composition (sorry, the text on the pen is very-very small so I couldn't take a decent photo).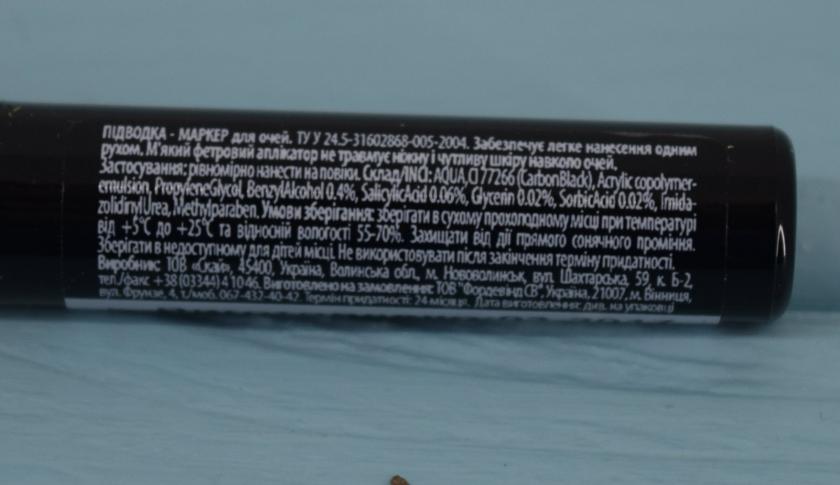 A few examples of my makeup with products by Dini (there are no limits, I can do everything!):


Now all eye makeup products by Dini are my usual stuff which I use every day. I want only one thing – to collect more different cosmetics by this Ukrainian brand and use it always. I'm serious, Ukrainian marks are decent and they are cheap! Look at Dini's prices and try it!
Do you know this brand? Do you like Ukrainian makeup products? Which are you favorite?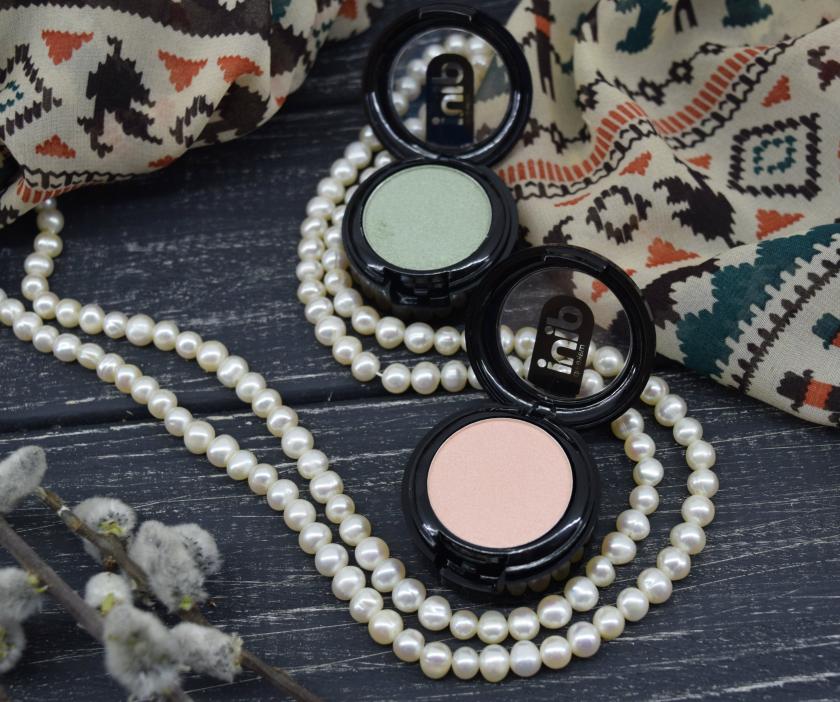 You can buy this cosmetics:
Or just write to the producer on social networks:
*The eyeshadows and the eyeliner were given by Dini for independent testing.