Review: Giardini di Bellezza in Watsons. Haircare from Italy: why it is chic?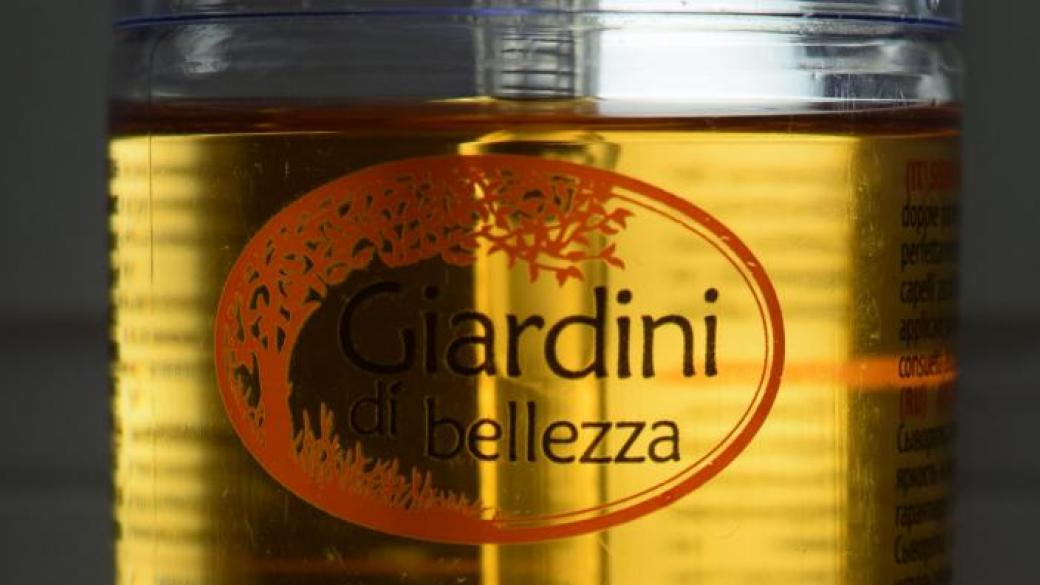 For me and for my daughter. For all my friends. For you also! I think these haircare products should be in everyone's cosmetic collections! Giardini di Bellezza is a new brand in the line of the shops Watsons. And it is absolutely gorgeous. I have got two products – a multi-spray 12 in 1 with instant effect and an argan serum Gold from Marocco. Both are amazing. Today I'll tell you, why!
***
Giardini di Bellezza multi-spray 12 in 1
12 in 1!! Twelve in one!! Can you imagine it?!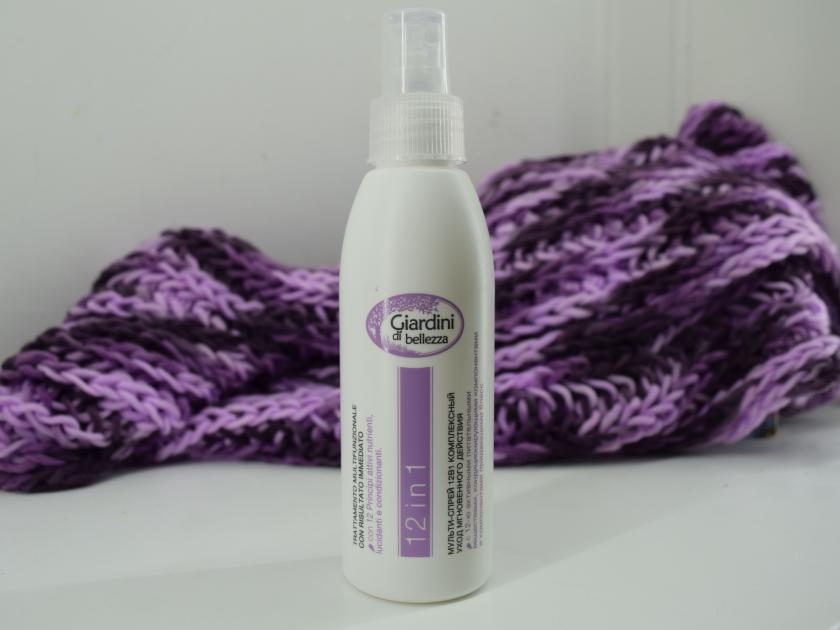 This product works as a spray-conditioner, which you shouldn't wash off. But it gives not only a good combing out effect! No! Th spray has got 12 active ingredients in its composition so there will be also 12 different results! The product:
Makes hair absolutely smooth (I haven't got curve hair, but I also need this effect – my hair have become very smooth and silky due to this spray),
Gives a good thermo-protection,
Helps to regenerate hair quickly,
Nourishes and moisturizes brittle hair,
Helps to comb them out,
Has got SPF,
Protects hair from the negative nature factors,
Helps to make hairstyle easily (and has got a light styling-effect),
Fills hair of keratin,
Gives to them a perfect gloss,
Keeps a color of dyed hair,
Prevents appearance of split ends.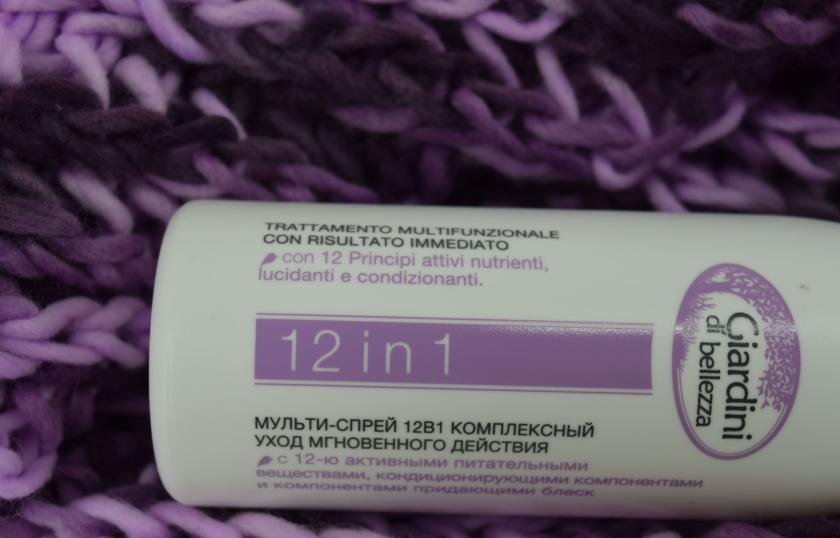 All these effects I see now on my hair. They have become shiny, stronger, more healthy. They are combing out easily and without any unpleasant feelings, they are protected from all bad factors… And they are very soft – I like touching them.
I'm using the spray during only two weeks. So short period and so chic effect! I try to use the product not every day (I have read, that it is not so good for hair). 3-4 times per a week are enough to have got a smooth hairstyle. Sometimes I even think, that the Giardini di Bellezza multi-spray accelerates hair growth! 
The product is very economical and soft – a texture is tender so I decided to use it on my daughter's hair. They were quite harsh after a usual children shampoos and this product corrected this after the first using!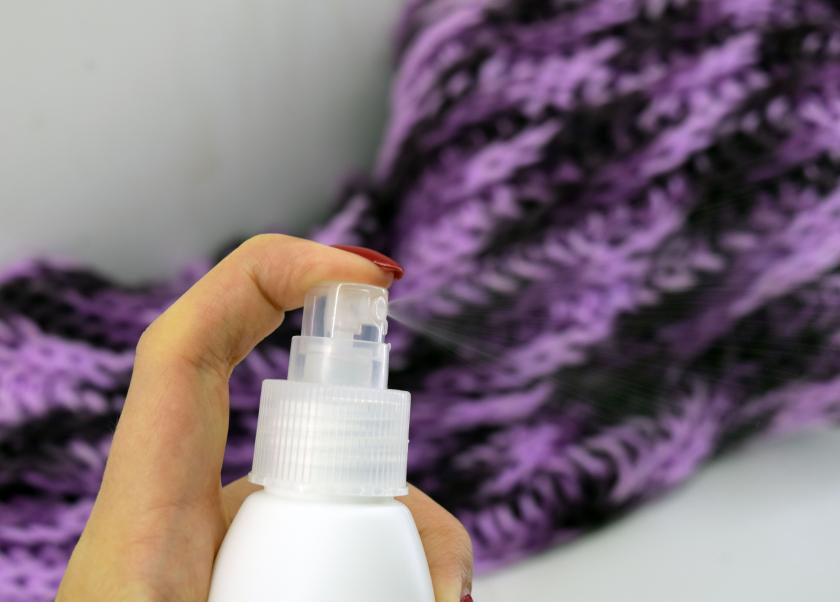 Only 2-3 easy clicks and my hair are smooth!
***
Giardini di Bellezza argan serum "Gold from Marocco"
This product is like a "light oil": it has got quite a heavy consistency but it isn't oily. It looks like a treatment for hair, which helps to make them stronger and deeply nourished. I think using the product one time per a week is enough to take this effect. The serum my daughter uses also. In winter our hair are worse – they suffer from a cold weather. The product by Giardini di Bellezza helps to treat them.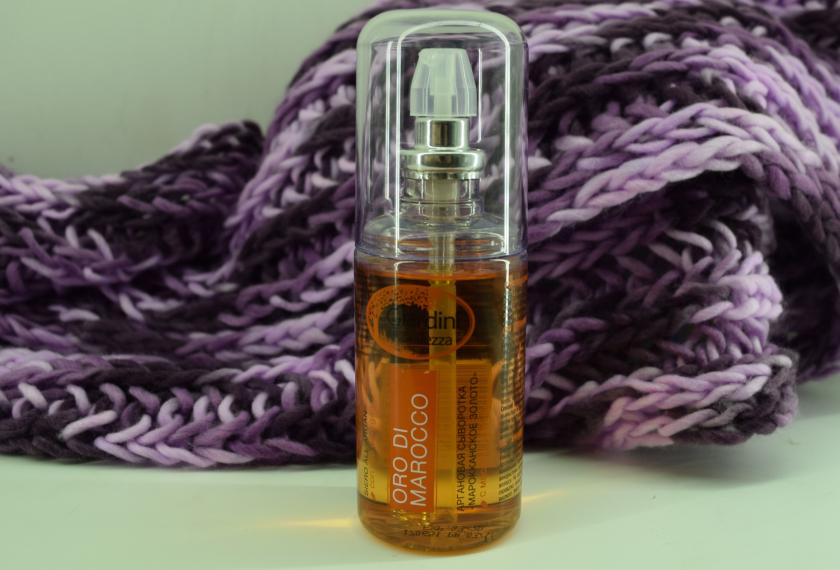 Of course, the best effect gives an argan oil – an active ingredient, which can make miracles! It:
Gives to hair an effective protection,
Helps to renovate brittle and dry hair,
Works with split ends and make them healthier.

This product is good choice for dyed or weak hair because of its ability to give a deeply care, the producer said. I see an instant effect – I use the serum "Gold from Marocco" by Giardini di Bellezza on wet hair and after drying them with hair-drier I feel, that they became silky. Even if they weren't so tender before washing up. My daughter had got very weak hair after a disease but this serum renovated them in one day! 
Also I need to say that the product doesn't make hair oily despite it contains of an argan oil. But after it I need to wash my hair off next day after using – they look… un-fresh. But this is no problem for me.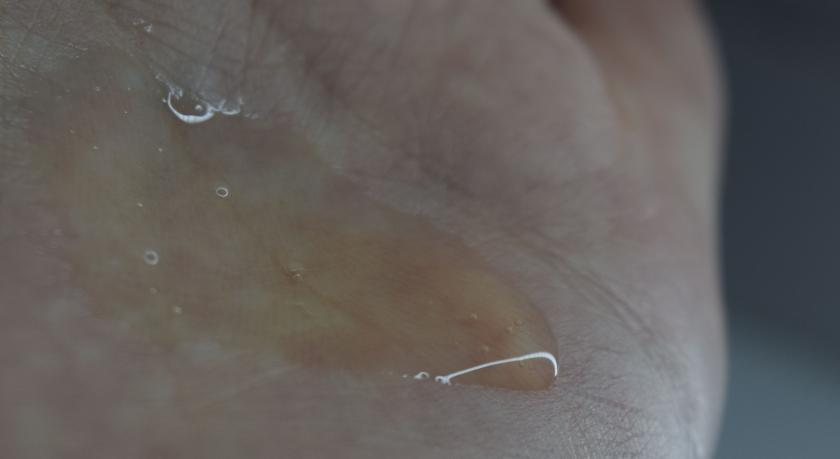 My resume
These two Giardini di Bellezza products are absolutely chic helpers, especially if you haven't got an opportunity to use usual conditioners and masks like me now. I have got a hard period of renovation of my house so now I need only convenient haircare cosmetics, which I can use quickly. All products, which can be not washing out are a good idea for me!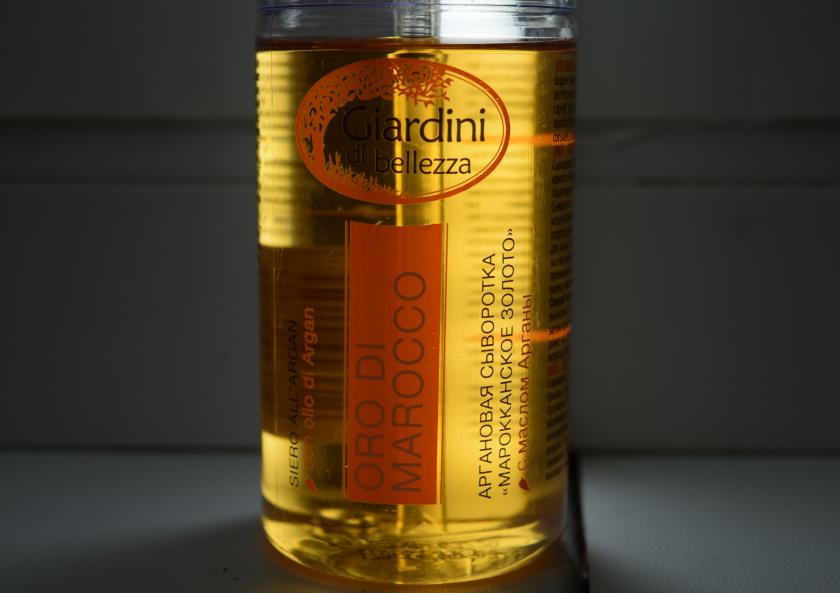 Now I use only this pair and it gives me everything I need. Maybe I'll try to buy it again, when these products will be finished. And if there are more Giardini di Bellezza cosmetics in Watsons, I'll try all I'll find! 
Do you know this brand? Maybe, you have seen it in Watsons? Let's try new novelties together!
*Giardini di Bellezza products were given for independent testing in Watsons beauty-box. You can find them in your Watsons!