Review: The hair mask "Ayurveda secrets" by Bila Pava. Yogurt for your hair!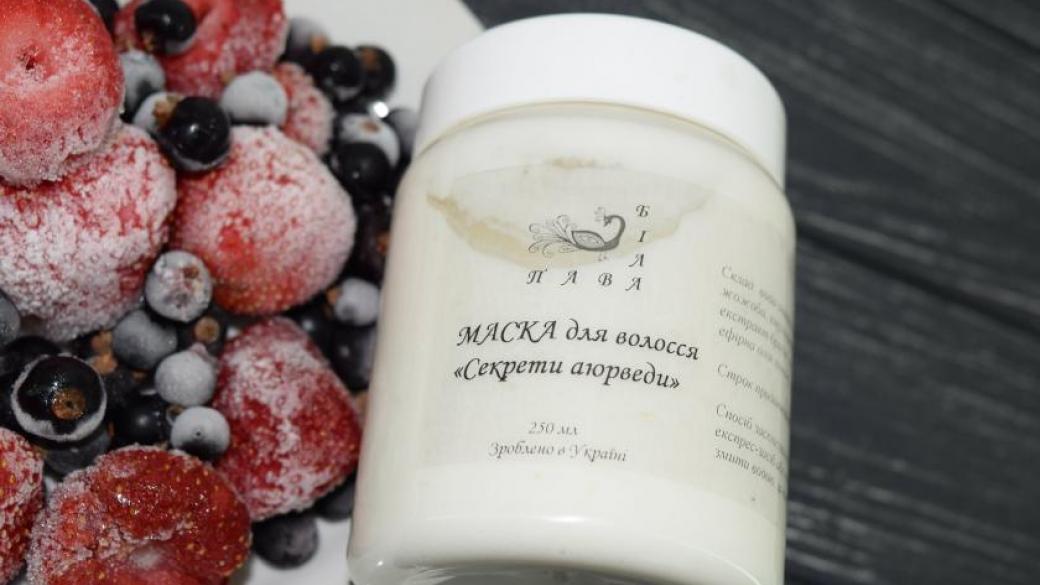 Natural haircare products are always very difficult for me. I know how important they are but my hair have got used to SLES and SLS (and all chemical hair products in general) so they can look very well only with them. I try to use a natural cosmetics also but not every day – just as an effective treatment for hair. Today I want to tell you about one of the best piece in my natural collection. This is a hair mask "Ayurveda secrets" by Ukrainian brand Bila Pava.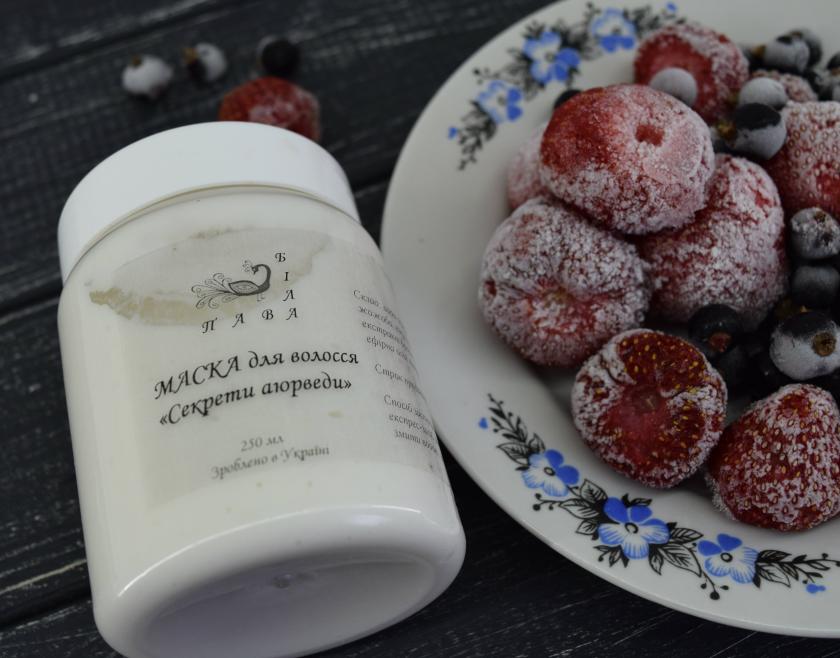 The mask is so natural and I feel this even when I just look at this product. It looks like a dessert – quite a thick, white and… I always want to try is it sweet or not! When I touch the mask "Ayurveda secrets" I feel like I take a yogurt or something like that. An aroma is also very tempting… so it's really hard not to eat this product by Bila Pava!
Let's look throw a list of ingredients: purified water, coconut oil, sesame oil, almond oil, jojoba oil, emulsifier inulin, a few Ayurveda extracts, vegetable keratin, lactic acid, coconut extract, lemon essential oil, Litsea cubeba extract, green preservative. 
I can't read all Ayrveda extracts – an old design of packages by Bila Pava was not so convenient and some parts of a text on the jars and bottles was almost invisible. But I know that now the brand has got a new design which is much better.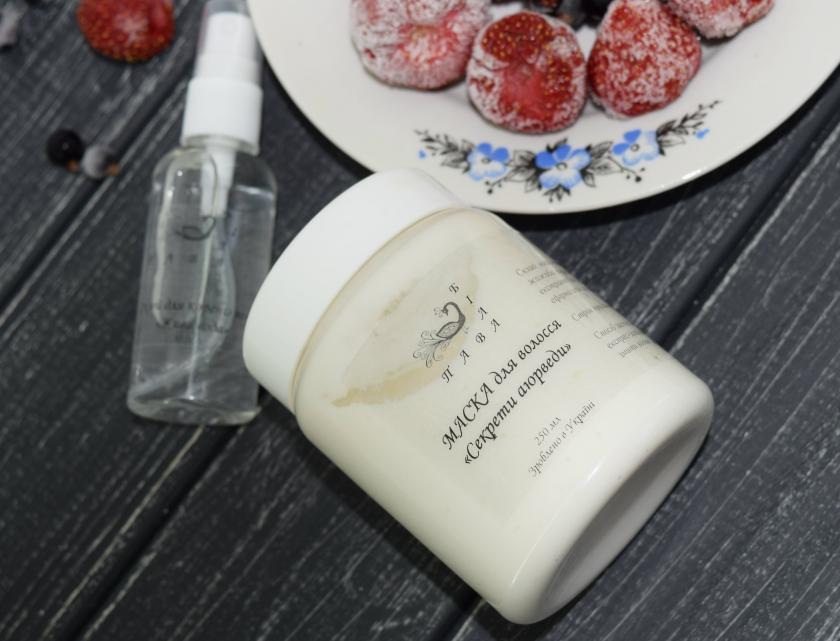 The mask should be put on the clean and wet hair and there are two ways of using it. 
First is an express method – you can keep the product 10-15 minutes just to make the hair healthier quickly. 
One more way is a long treatment – you need to put the mask on the hair for 40-60 minutes. It gives you better effect. 
I prefer the second method and if I have got time I use the mask only during one hour. But…
…after the mask "Ayurveda secrets" I feel that my hair aren't clean. The producer says that I can use a shampoo after the mask but my shampoo now isn't natural so I don't want to harm the effect of the mask. Sometimes I use a vinegar water as a "conditioner". But this is not enough to make the hair perfect.
Of course my hair are very soft, very health, even very strong after the mask by Bila Pava. I feel how cool they are! But they also look like they weren't washed at all.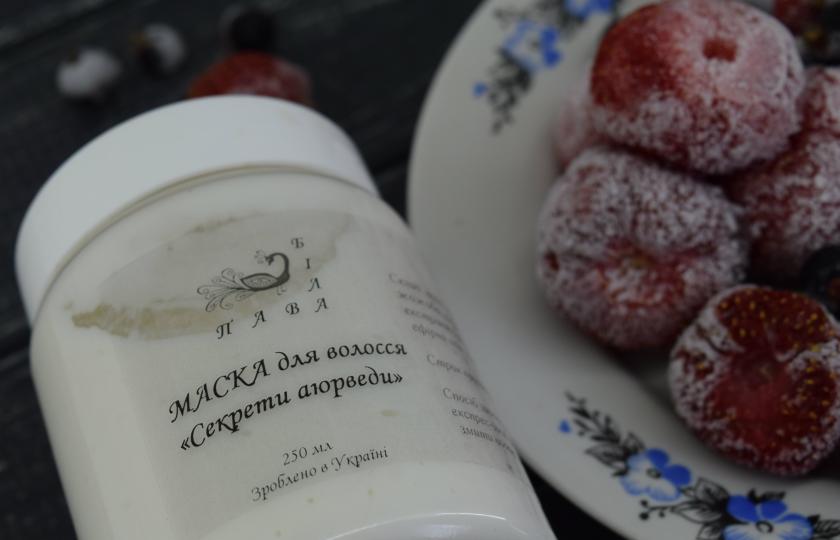 I understand this moment – all natural haircare products work on my hair in the same way. I even know that we need to give to hair at least a week in order to get used for natural cosmetics. It works with the natural shampoo which you used every day (or almost every day). But it doesn't work with masks because they are using rarer (I put it on my hair once per a week). So my hair can't get on well with this product.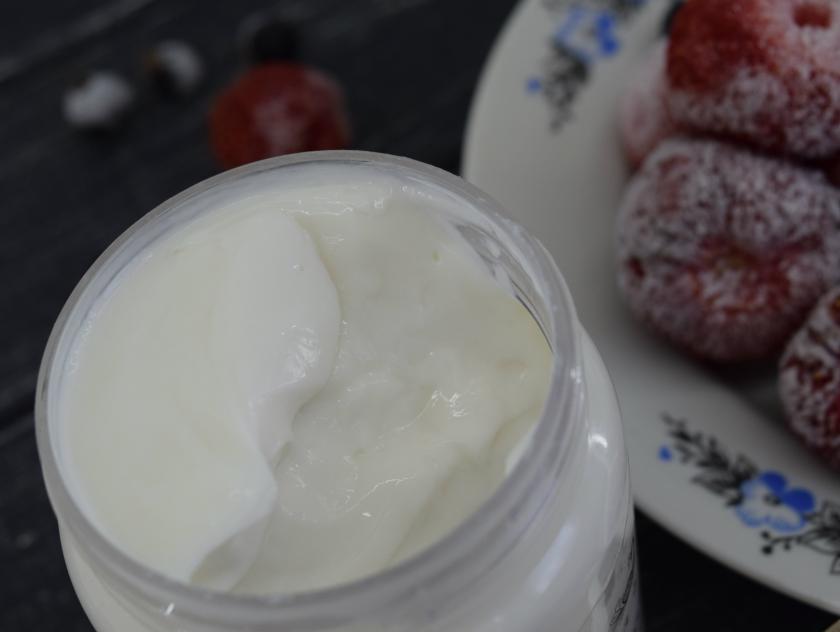 I solve this problem easily – I use the mask "Ayurveda secrets" only when I'm not going to go somewhere. We have got at least one lazy day in a week and this is the day for the mask by Bila Pava! For me this is not a trouble. Because the effect which the mask gives to me is really gorgeous. The hair look chicly all week before the next using and I'm especially satisfied with a condition of my dry ends. They were very bad after my vacation on the seacoast and only the mask by Bila Pava helped me to treat them without hair cutting. So I can put up with the by-effect!
The mask should be used during 3 months after the date of producing. But I keep it on the fridge and I have used it more than 3 months  yet. I see (and feel) that the product looks and works as well as it was earlier.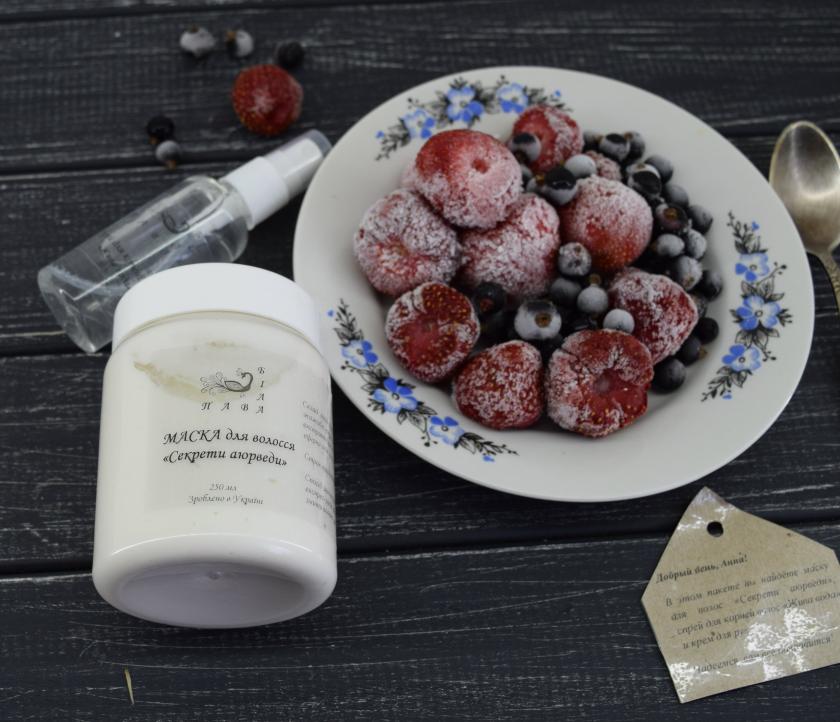 What do you think about this experience? Do you like natural haircare products? Have you ever used a natural hair mask? Do you like this product by Bila Pava?
*The hair mask "Ayurveda secrets" was given by Bila Pava for independent testing. You can buy it if you write the producer of Facebook or ВКонтакте.