Review: Hand cream gel Lavender by AlpStories. Aroma of my youth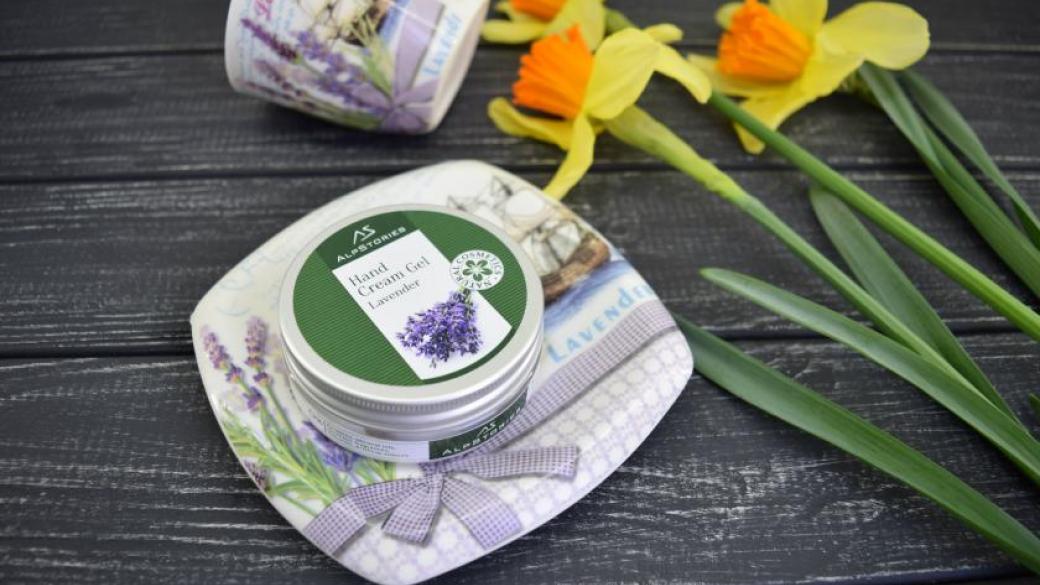 I don't know what AlpStories does with lavender but it gives their products its best properties! One of them - the fragrance. Lavender didn't smell so adorable for me before I have tried the hand cream gel Lavender by this brand. And I'm going to tell you about it in my today review.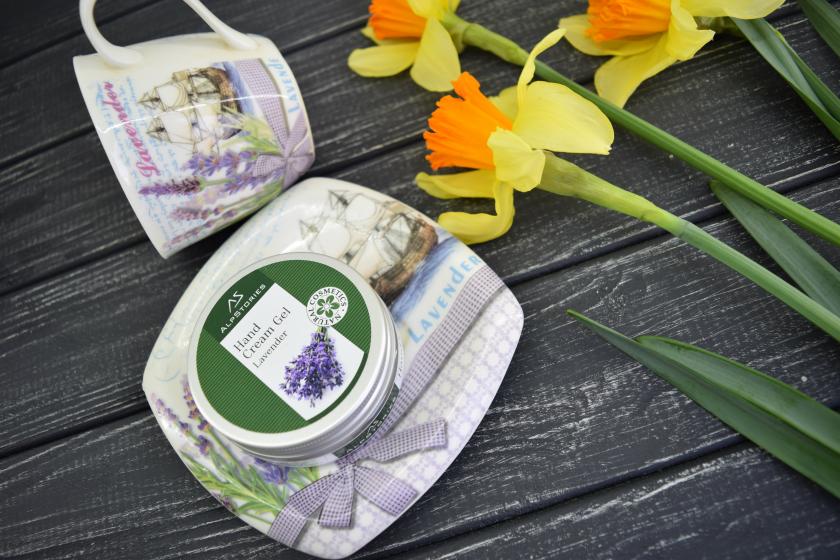 I tried a few hand cream gels by AlpStories but no one was SO chic. Earlier I thought that I don't like lavender so I decided to leave this cream for later and firstly I tried Marigold and Chamomile. I loved them, they were perfect but Lavender is the best. Now I even don't use it - I try to save it as long time as possible!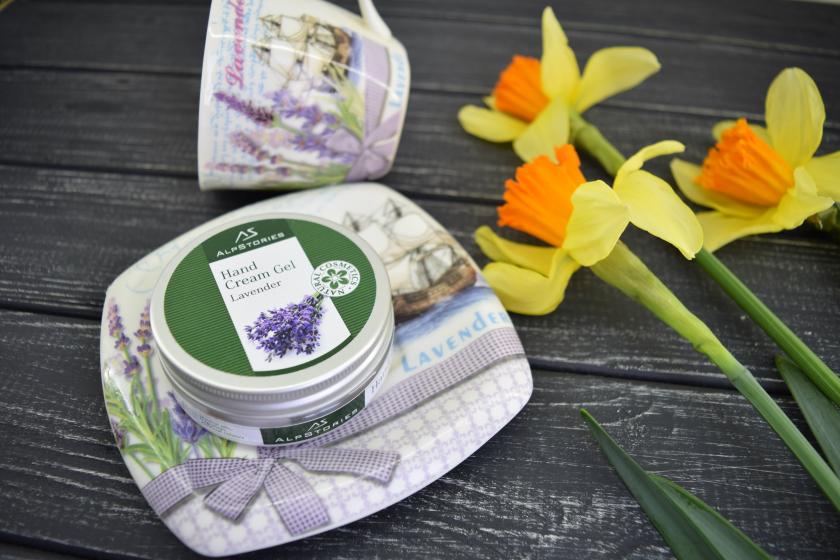 What I love the most? The aroma! It's lavender, yes, but it's not usual. The cream has got only some sight of lavender's fragrance, some hue of it if I can say this. Long time I was thinking about it - I tried to remember what it reminds me. And I have found this feeling only now. The soap which I use in a youth camp when I was 15 had got the same aroma. I smelled it in the morning when I saw the dawn above the sea. And I smelled it in the evening when I saw the biggest stars in my life - the stars which were seemed to be so close... So how can I not like the aroma of this product by AlpStories? It's not just a hand cream. It's a jar with the best memories.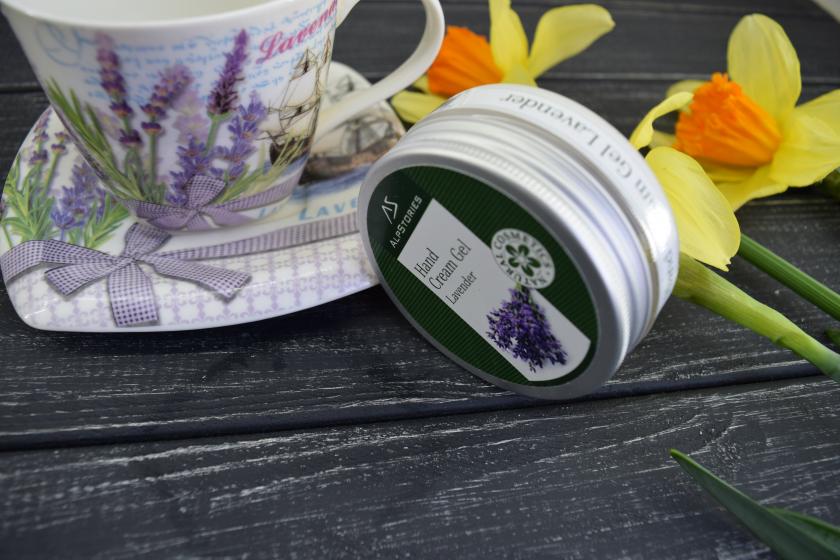 And of course this product is chic because of its quality. I love how the hand cream gels by AlpStories work. They are always so light. They never leave heavy feeling and unpleasant film on the skin because they aren't oily. Gel texture is the best when you need quick effect - the cream absorbs instantly leaving the smoother skin ever.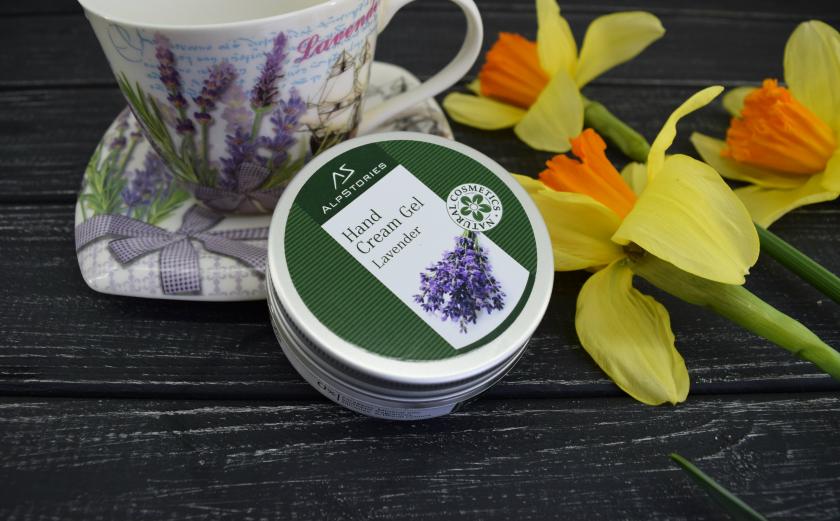 Usually I use the cream in the evening. I have noticed that it works better at night and I think that it has got a cumulative effect. The cream gel Lavender calms and moisturises the skin instantly but if you want a deep moistening you need to use the product during some period of time. A weak at least. And then the skin will be in a good condition even without a hand cream. But you won't be able to stop using the product (because of aroma!).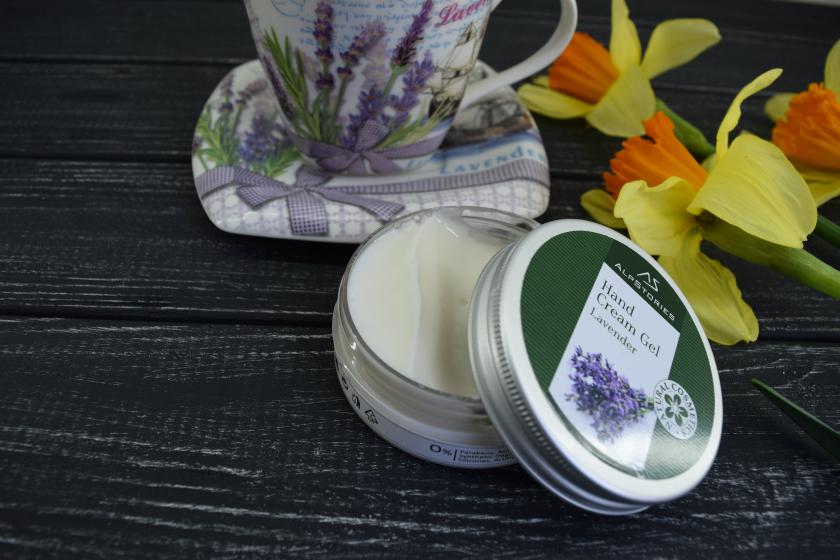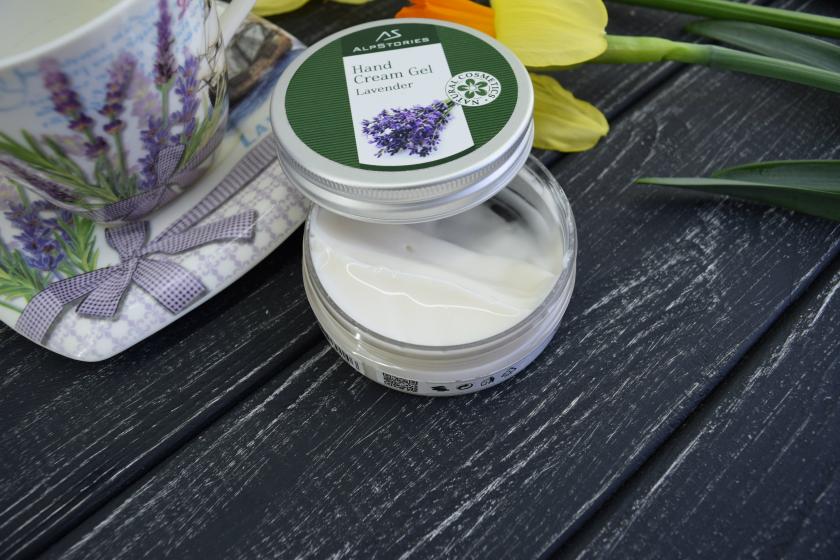 Now my skin on hands is very soft dispite the fact that I walk with my daughter a lot and often haven't got an opportunity to wear the gloves. A water (we try how cold is a lace, haha) and a sand make some damage but they are not scary for my hands now. I know that one touch of this cream will treat them.
And of course this product has got an organic composition!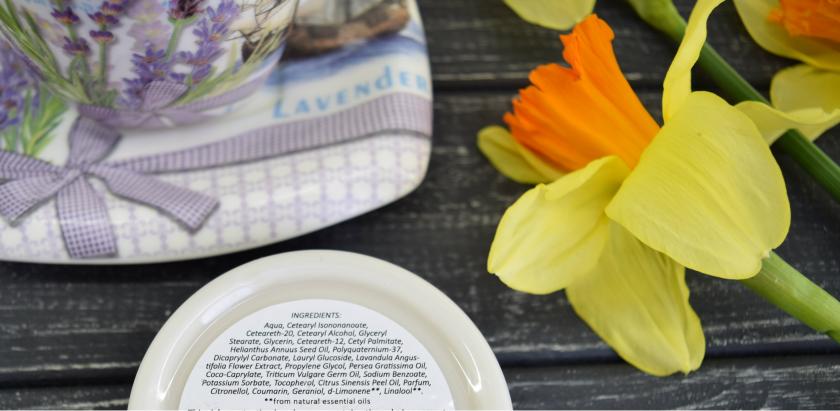 All ingredients are very good, especially the magic oils of avocado, sunflower and wheat germs. Also the cream gel contains the essential oil of orange and the natural extract of lavender - both of them have got a healing effect for the skin and they give it the best freshness. I feel it even after full absorbing the product.
The whole list of ingredients closer:

It's a swatch: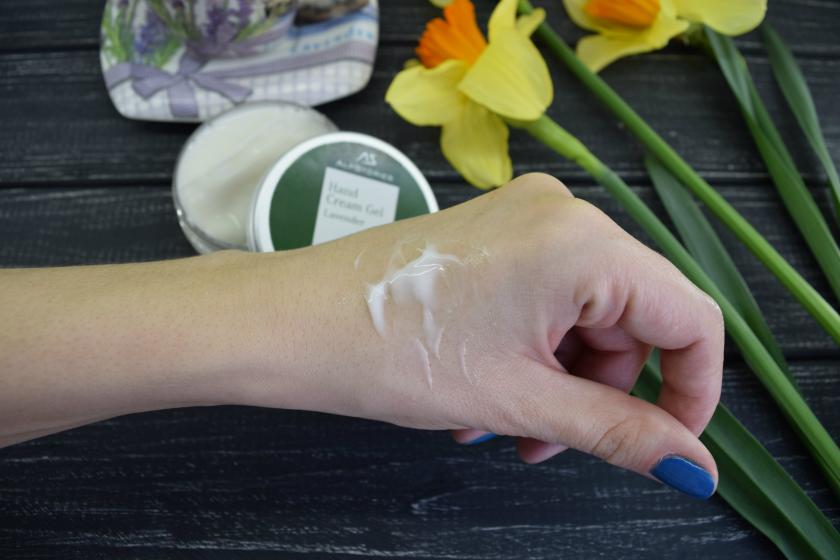 I can notice only one disadvantage of the cream gel Lavender by AlpStories - it's a volume. The brand makes very big jars with some other products (for instance for the legs) but its hand creams are always quite small. And I always try to prolong the pleasure and not to use them very often. But I think I just need to buy more creams from this series!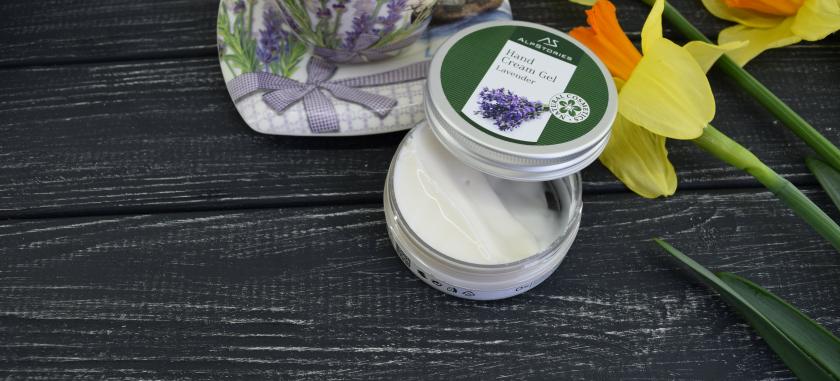 Have you tried hand cream gels by AlpStories? Which one? Which one do you like more? 
*The hand cream gel Lavender was given by AlpStories for independent testing. You can buy this product on the official web-site of the brand.