Review: Hand creams Argania and Lemon + shea by MayBody. My favs for winter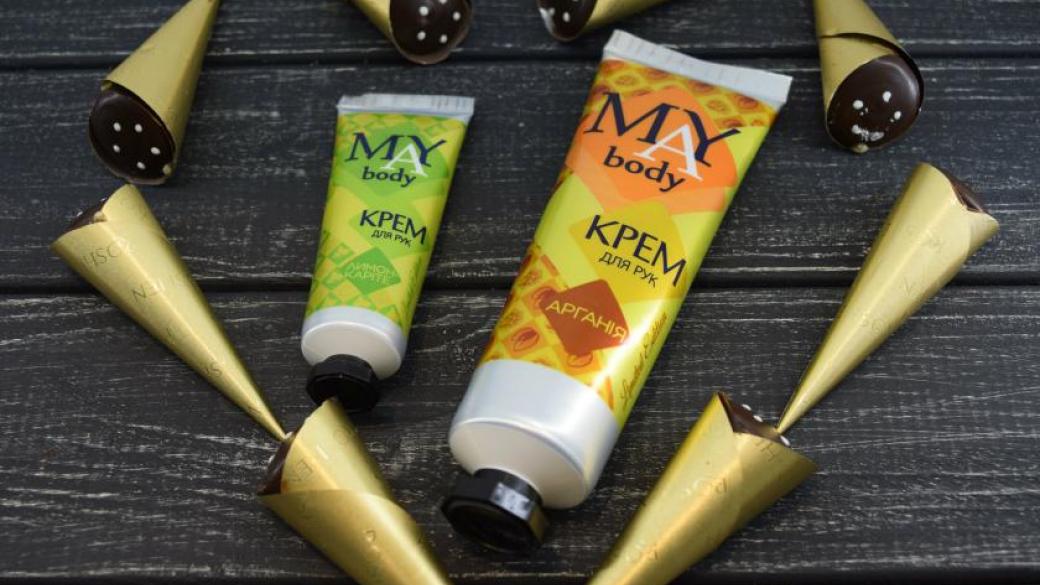 Winter is a period when I need a lot of hand creams. I keep them everywhere and I especially love very big tubes which are spent slowly and very small ones which I can take with me in my bag. So the pair of hand creams by MayBody (the own brand of the line of the shops EVA) has been a really chic surprise. There is a big cream Argania (very big!) for everyday using and a small one Lemon + shea for taking it with me if I need. Both are the main characters of my today review!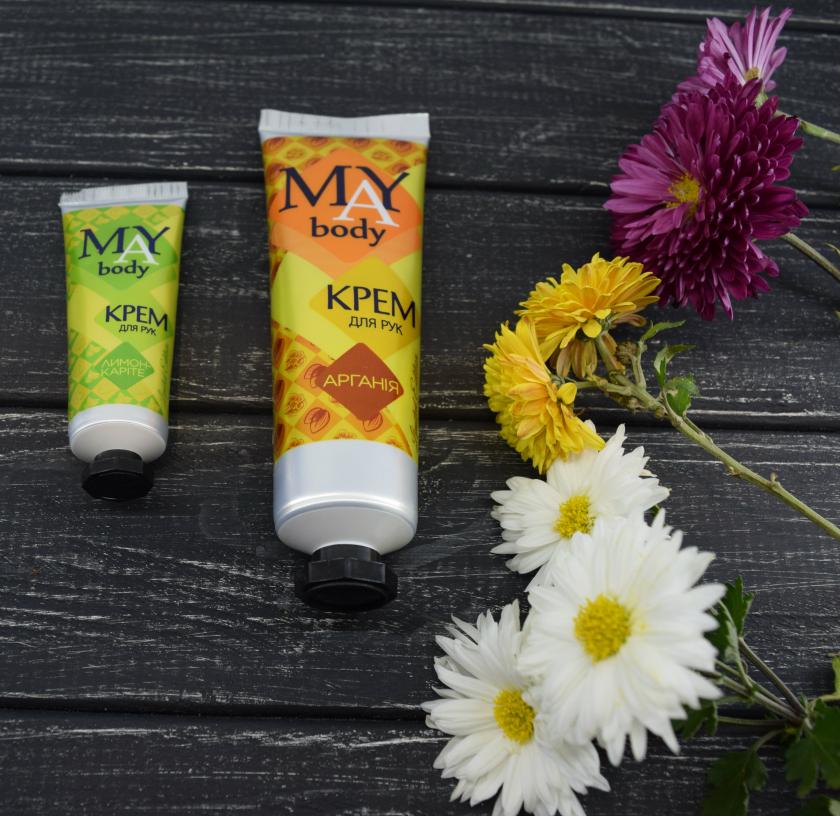 These hand creams are from the limited series MayBody but you can buy them in the line of the shops EVA yet. I think I'll buy a lot because I like the quality of the creams so much. Both are quite thick. They have got the dense consistencies and they even make protective films on the skin but I can't say that these films are disturbing. Vice versa I feel a deep protection of the skin and this is very important in winter.
Compositions:

Argania

Lemon + shea
Both creams are absorbed slowly. I need a few minutes before I feel that there isn't a layer of the product on my skin. But it's no problem if I want to treat the skin after the wind, frost or rain. Usually I walk without the gloves – my kid doesn't let me to be as warm as I want)) So after the walking I need a very thick and effective hand creams. These both by MayBody help me very well.
But I can say that the creams give to my skin noticeable nourishment but I want more moistening, I think the wintery products should help the skin to be moisturized well. These ones by MayBody are decent but if I need to repeat the cream quite often. This doesn't make the product spending faster, they are very economical, so it's no problem for me.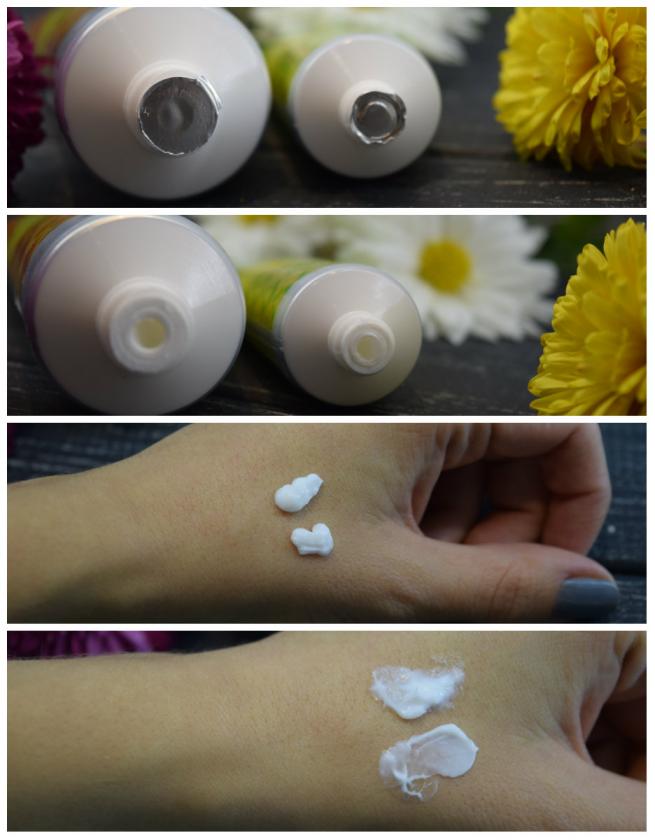 The skin after the creams is very tender and really soft. Even if it suffered from the frost and has become harsh it becomes well-maintained after the cream by MayBody. Both products work equally but the cream Argania I like more – it has got a really perfect aroma! Even my daughter loves it and this is a miracle, she is very fastidious!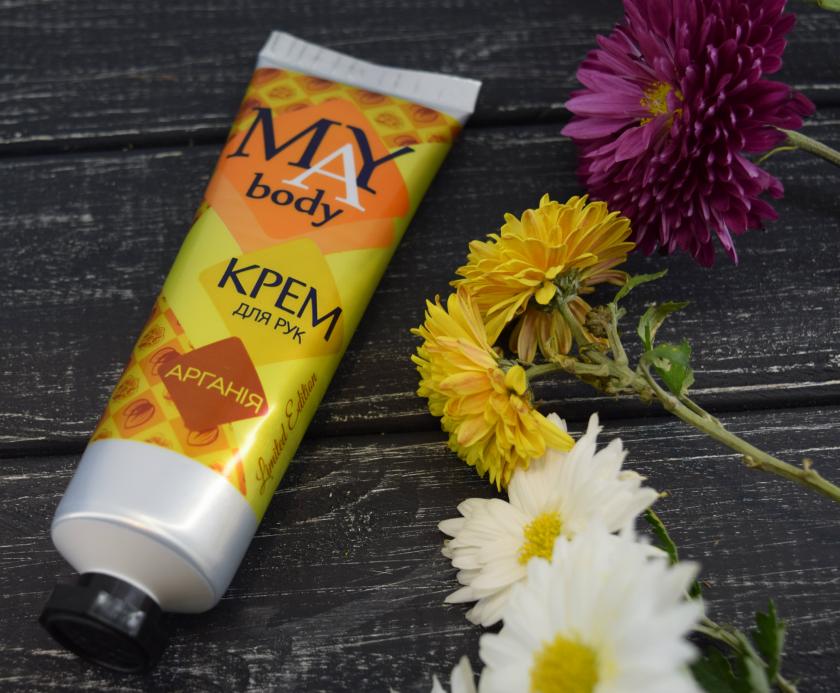 Well, the cream Lemon + shea also smells perfect, I like it! And I can say that both creams never smell very brightly. If I have got a perfume its aroma won't be "choked" with the smell of cream.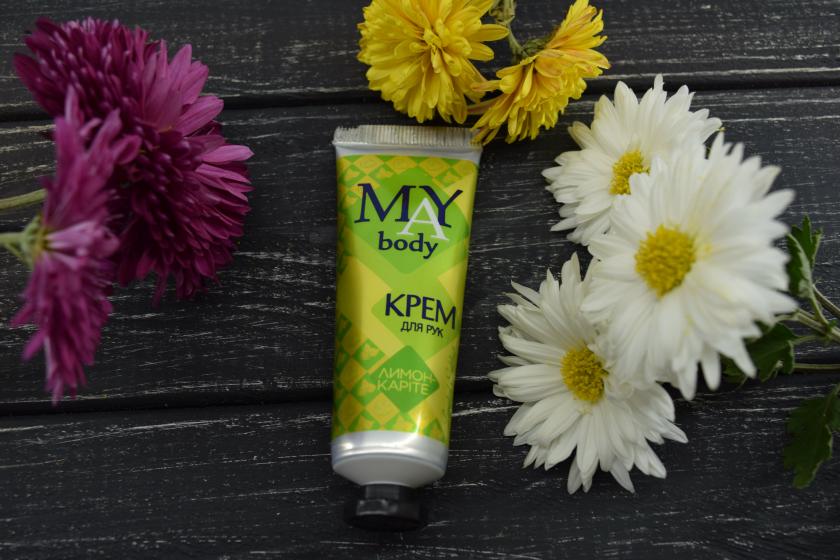 I think EVA makes very good and cheap products for everyday using. The cosmetics by MayBody is very high-quality and if you need to buy some products quickly and not to spend lots of money just try these products. This summer I used the sun protection series MaySun and it was super. Winter is time for hand creams and I'm so glad that this pair is mine now when I'm not ready enough for the frost))
Have you tried these creams? Do you know this brand by EVA? Where do you usually buy your hand creams? Which one is you favorite for winter?
*The hand creams Argania and Lemon + Shea by MayBody was given by the line of the shops EVA for independent testing. There are other products in this series. You can buy them in your EVA!