Review: The liquid soap Lavender by AlpStories. How to make the hands happy?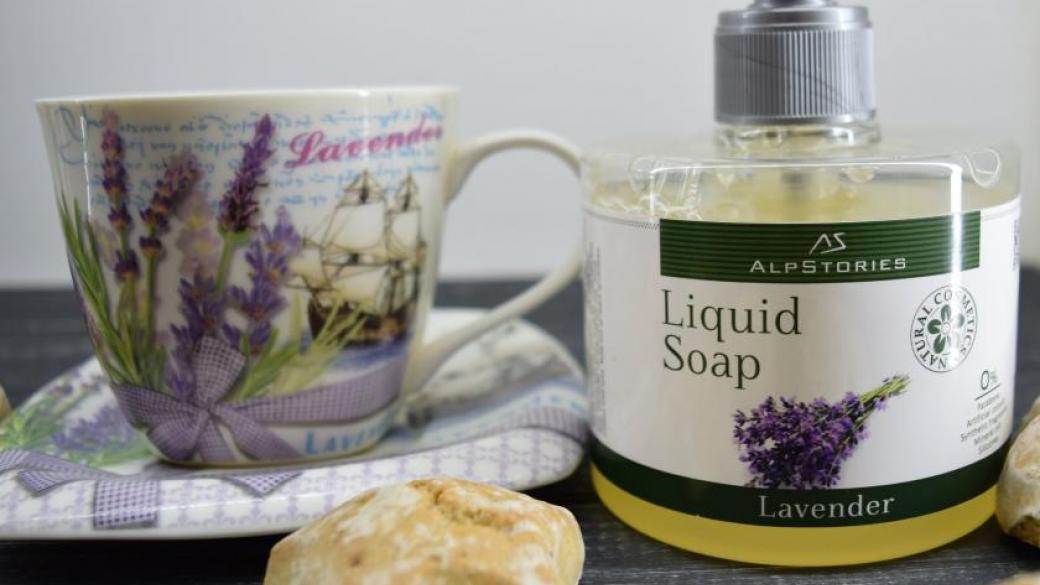 When I'm choosing something by AlpStories I always order a soap. The liquid soap by this brand is a magic in its bare skin and my hands love this kind of product so much. This time I chose the liquid soap Lavender and it was really cool idea when I decided to order the soap and a hand cream with the same aroma. It turned out that these products work better in pair because they emphasise each other. Today I'll tell you about the soap Lavender wich is a favorite of all my family!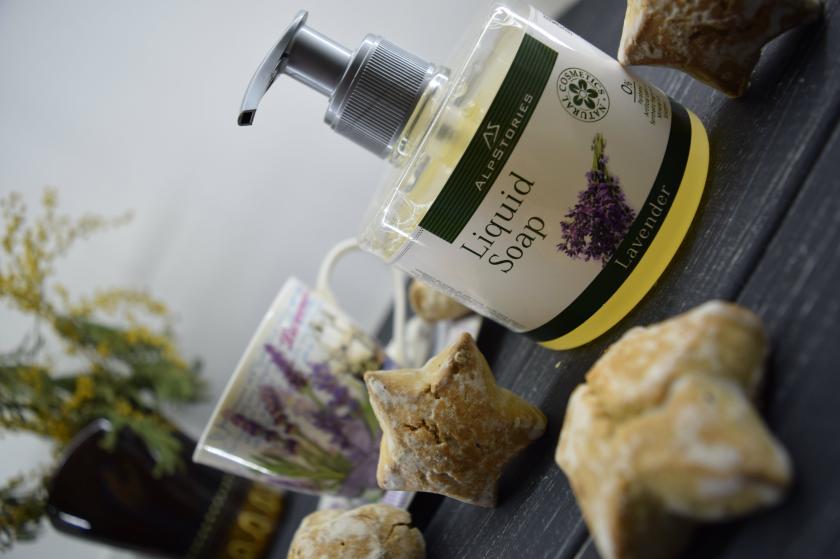 I wrote about the hands cream Lavender earlier and you can read that post here.
What about the soap? It looks like a usual AlpStories's soap - the product in a big bottle with a perfect aroma and a tender creamy color. The bottle has got a well working portioner so using the product is just a pleasure. Even my little daughter can take enough quantity of the soap without my help.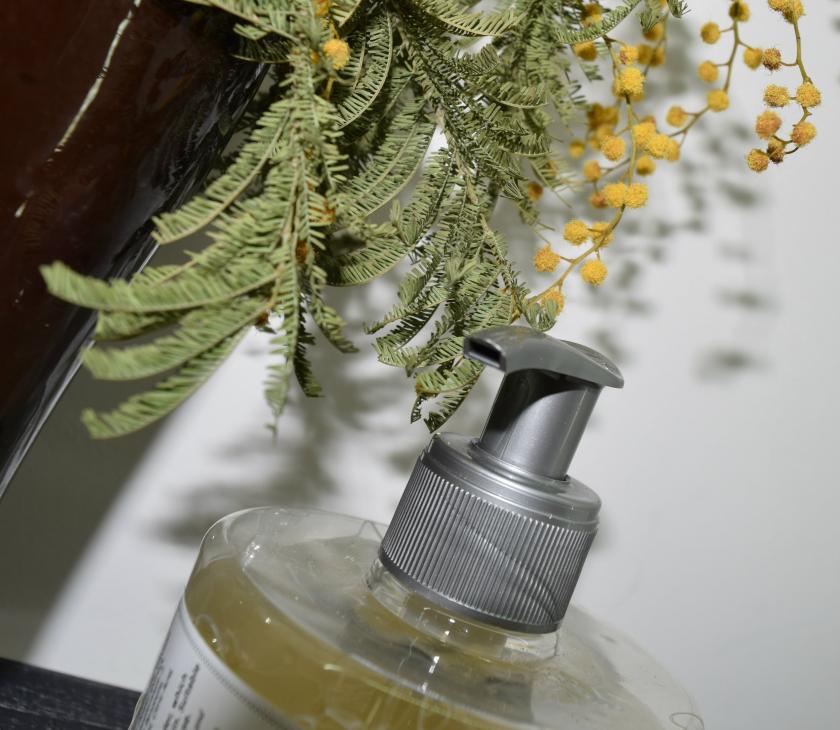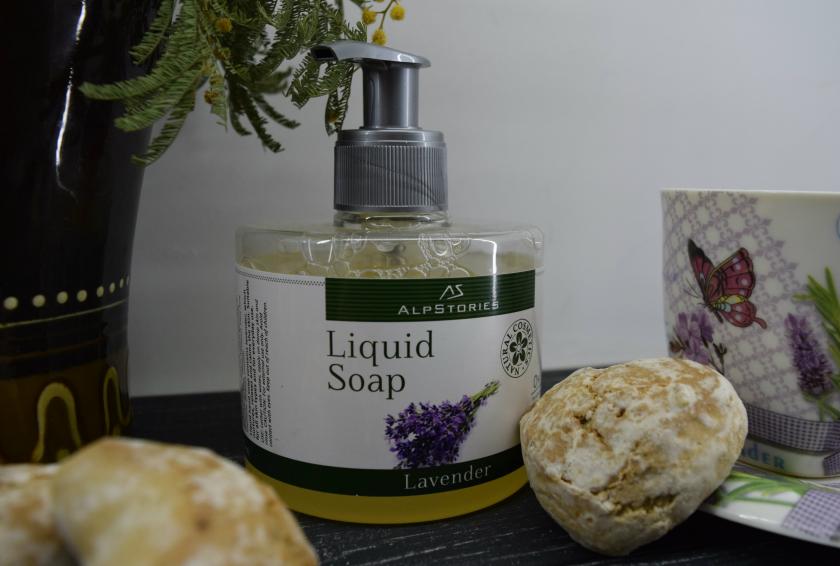 Of course we use this soap every day. It can handle all types of dirtiness so even after a big play in a sandbox we with my daughter Tanya become clean very quickly. We need just a small portion of a product for cleaning both hands so the product is long lasting. We use the soap Lavender by AlpStories more than a month and we have spent only a half of the bottle.
Now about a quality. Of course it is on a very high level! The soap is incredibly soft and it never irritates the skin. As I told you I love using the hand cream Lavender after this soap so I never have got any problems with irritated or dry skin. But if I forget to put the cream the skin can be a little bit dry. This is not unpleasant, I just feel that the hands need moistening.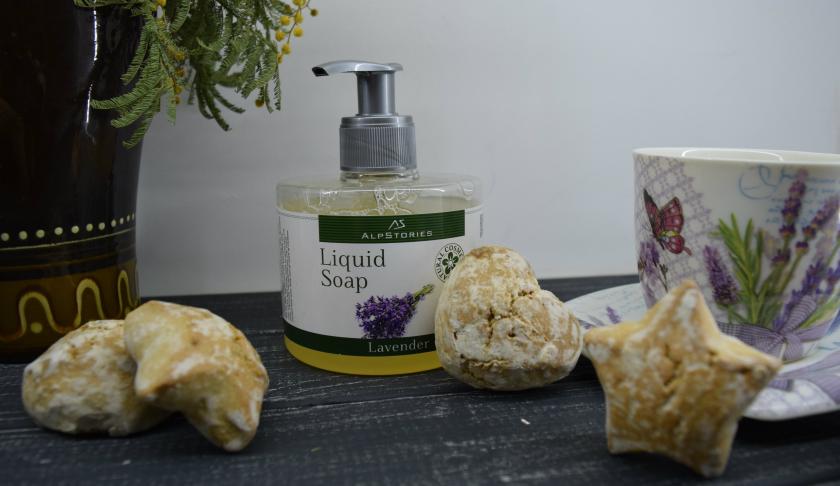 The producer says that the soap Lavender also gives the skin so important harmony and stimulates a blood circulation. I can't feel this but I see that my hands become better than they were. Overall they are now softer that earlier and the skin looks perfectly. 
And of course I can not write about an aroma! Like the hand cream Lavender the soap has got very special, very deep and really magic aroma of this flower. It is not usual fragrance which you can find in cheap cosmetics, it is something really original. I don't know how AlpStories gets this aroma but it is really the best series of products for me! And when I use the soap and the cream in tandem this fragrance stays with me for long long time. I absolutely love this! Sometimes I even don't use a perfume. I like the aroma of lavender cleaness which this soap gives me every day.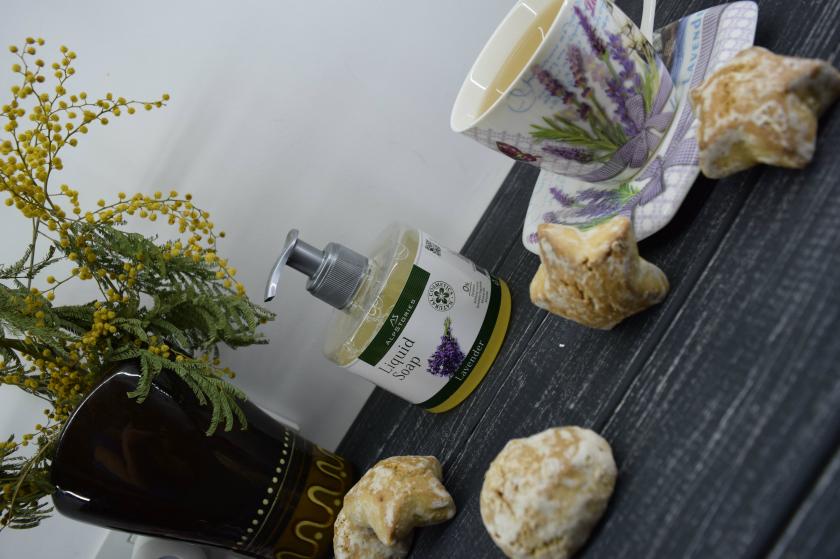 The soap Lavender is suitable for all skin types so you can try it even if you have got a sensitive skin. My daughter has got it and there are no problems with this product on your hands.
Sometimes I even use the soap for cleansing all my body - as a shower gel. And I can feel only a cool relaxation, no dryness on the skin, no inflammations. I know which product by AlpStories will be my next - of course the shower gel Lavender!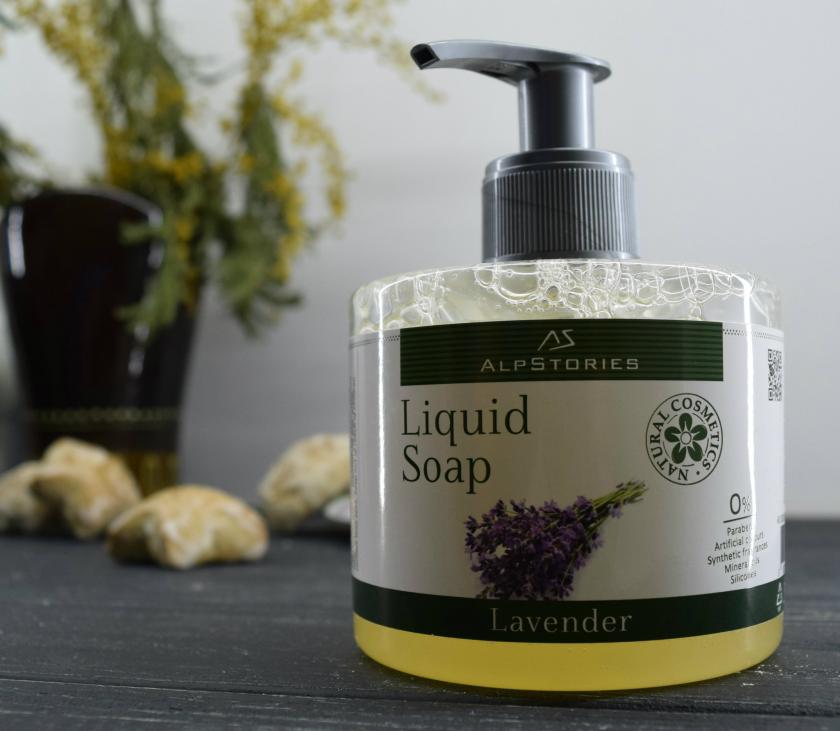 The soap doesn't consist the mineral oils, the artificial dyes, the synthetic aromas, the silicones. It is usual thing for AlpStories. And of course the product haven't been tasted on animals and it is vegan. That's why I ordered it, really.
All ingredients: Aqua, Sodium Laureth Sulfate, Cocamidopropyl Betaine, Coco-Glucoside, Glyceryl Oleate, Lavandula Angustifolia Flower Extract, Propylene Glicol, Glycerin, Polyquaternium-7, Sodium Chloride, Parfum, Sodium Benzoate, Potassium Sorbate, Phenoxyethanol, Citric Acod, Coumarin, Geraniol, Linalool.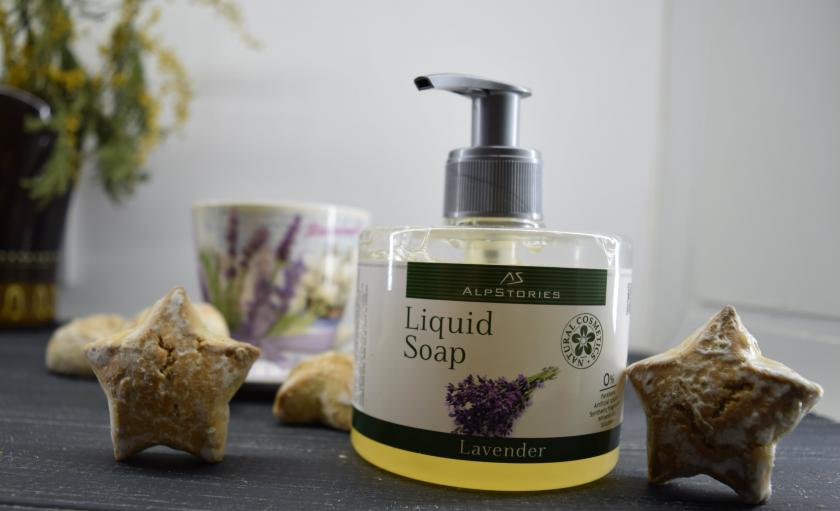 I think I have found really chic soap collection. I use the AlpStories's items long time and I love each of them. Hope I'll buy them again and again. 
Have you tried the soap by this brand? Do you like a lavender in cosmetic? Have you tried the soap Lavender by AlpStories?
*The liquid soap Lavender was given by AlpStories for independent testing. You can buy this product on the official web-site of the brand.