Review: Make-up removing pads with micellare water for eyes by Rival de Loop. Is it a good idea?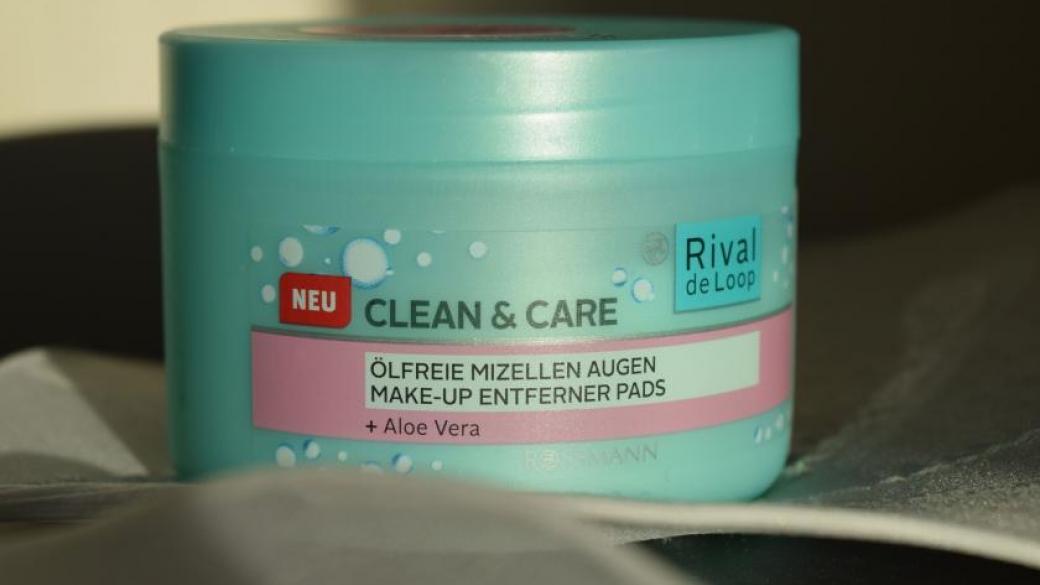 Do you always look for a special make-up removing product for eyes? I do! I think this is a necessary thing in my daily routine. So it has been very interesting to try make-up removing pads with micellar water for eyes by Rival de Loop – one of novelties in a line of shops Watsons. But are these pads really necessary or not? I have got a double impression about them.
What is this and how does it work?
We have got 50 pads in a small blue jar. This is the product from a special Rival de Loop series Mizzelen Technologie - there are different products in it (a micellar gel, a micellar water, make-up removing pads etc). These pads were a novelty for me, I have never used this kind of make-up removers.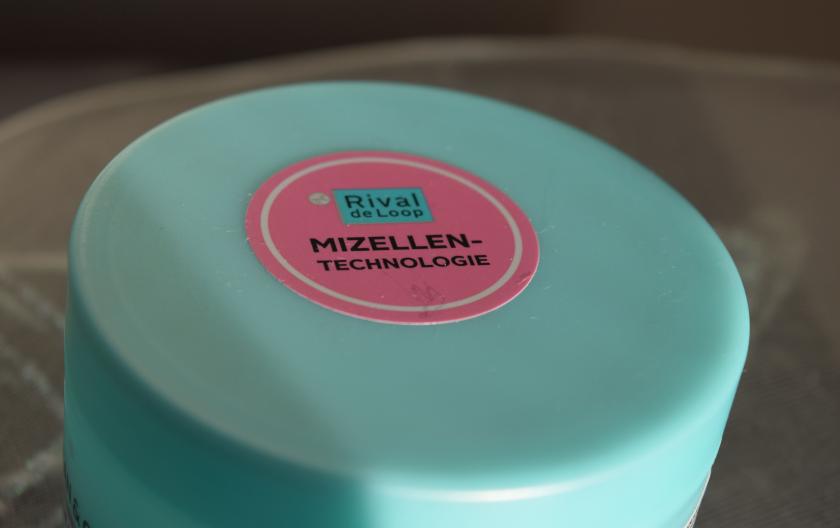 They look as usual cotton pads (but the Rival de Loop ones are thinner). There is a micellar water in a jar, but I can't say that there is lots of liquid – the pads just wet, nothing more. You won't have got disadvantages – a micellar water won't flow and make spots.
For one process of make-up removing I need 2 pads if I have got a usual daily make-up or 4-5 pads if there is a "heavy" evening make-up. I use them as usual cotton pads with micellar water: take a pad, put it on my eye, wait a few second and remove make up carefully. Any rubbing the skin – just soft movements and delicate touching.
Why we can love this product?
Make-up removing pads are very delicate decision. They offer all advantages of a micellar water. This product is my favorite, so for me Mizzelen Technologie by Rival de Loop was a finding. I absolutely love all products, which were made on base of this technology. As other decision these pads: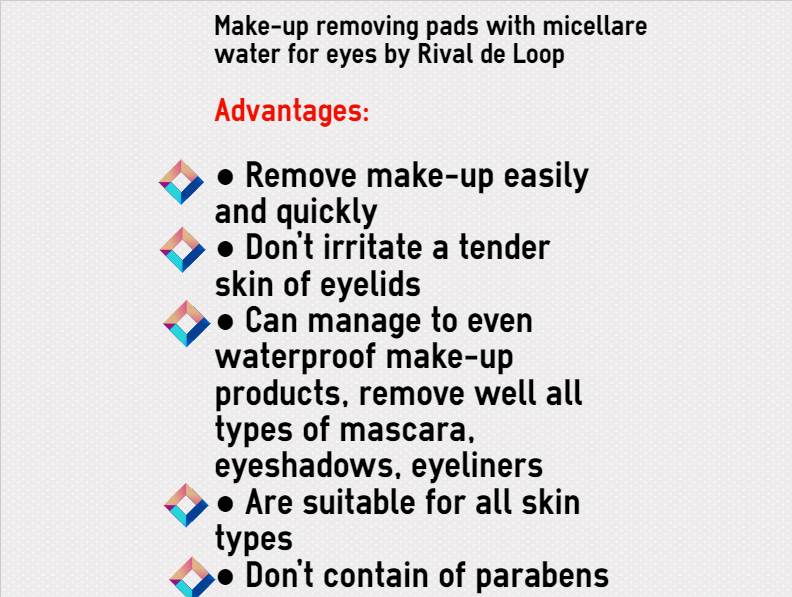 The pads are suitable even for sensitive skin and can be used even if you wear contact lenses.
Ingredients:

Are these make-up removing pads necessary?
I don't know the answer! Yes, this is almost a micellar water, but in more convenient shape – a liquid + pads. 2 in 1. But… when I should use this product?
At home? Usual micellar water is more economical for everyday using. The bottle is usually quite big, so if these pads are enough for one month, even a small micellar water lasts 3-4 months as minimum.
In a trip? The jar with pads is quite big so will it be convenient in a suitcase? I don't think so.
In an office? May be, if there is a reason for removing make-up (usually isn't). 
I have found only one suitable place for these pads by Rival de Loop – a train or a plane, when you haven't got lots of running water. But we return to the question of a size of the jar. Will it be convenient, when you in journey and need the most compact things ever in your luggage? 
If you like this idea, you can use the pads without problems.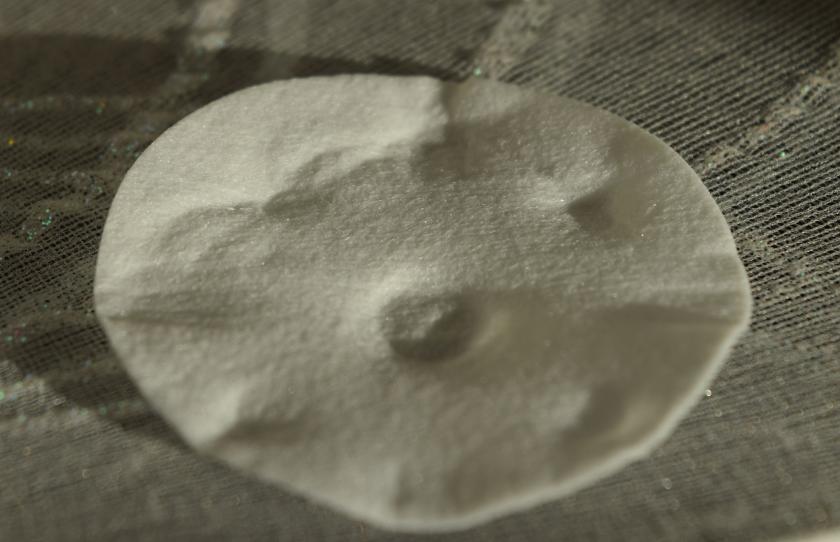 My resume
I was thinking long time and I understood, when make-up removing pads with micellare water for eyes by Rival de Loop are necessary. This product is a good idea, if you don't like using micellar water, but you need it time to time. Don't buy a full bottle! Why pay more? Just keep home this jar with 50 pads and it will be your helper for months. 
Are you a beauty blogger? This jar will help you to remove swatches. 
Do you need to correct make-up carefully? Pads will do this in the best way. 
Just keep your jar closed (to protect the pads from drying) and… nothing more. Good deal, isn't it?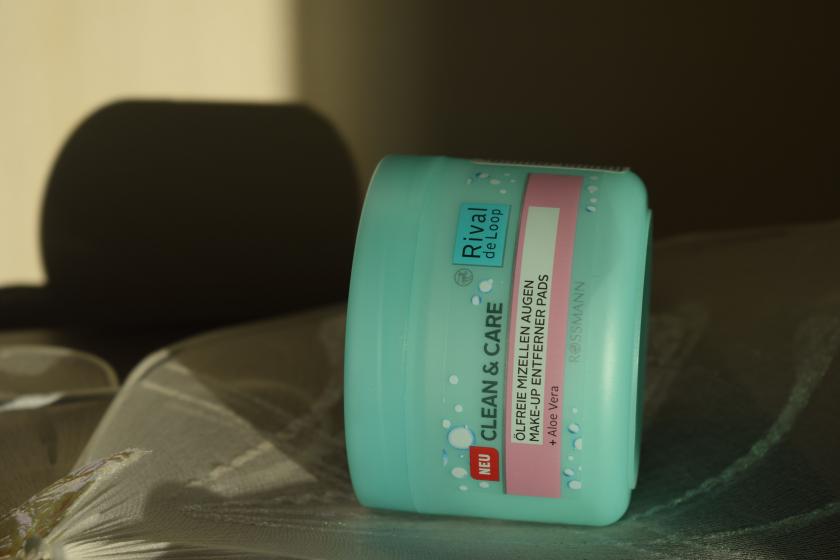 Do you like this type of make-up remover? Do you use these pads? Have you ever tried something from Rival de Loop Mizzelen Technologie?
*Make-up removing pads with micellare water for eyes by Rival de Loop were given for independent testing in Watsons beauty-box. You can find them in your Watsons!