Review: Massage oil Vanilla by AlpStories. Romantic, relaxing, flavorous!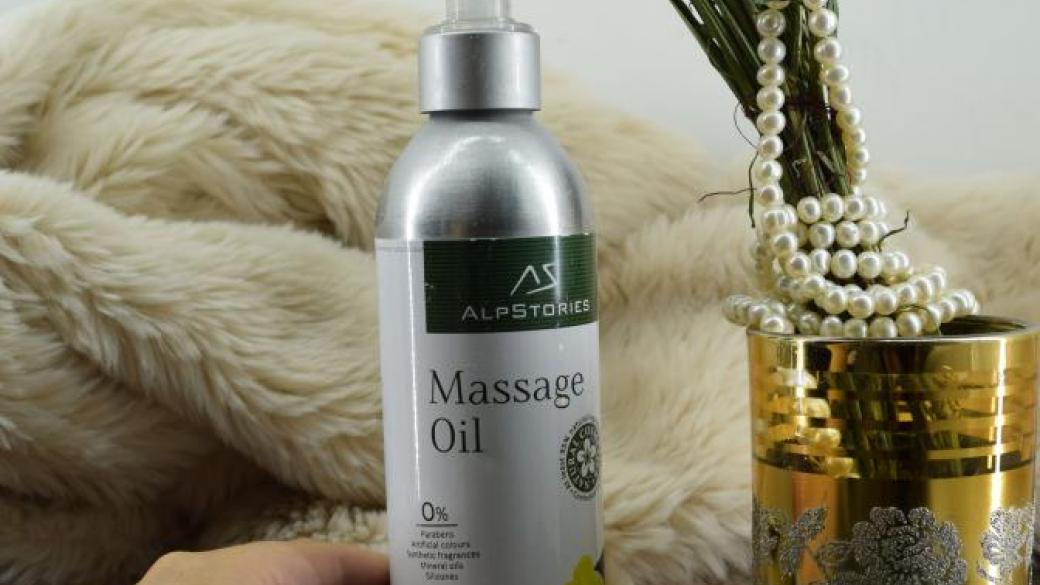 I thought I didn't like the massage oils. I couldn't use them properly and I supposed that the massage should be only therapeutic – you could treat the body with it but coudn't just relax and enjoy, I thought. Everything changed when I got a massage oil Vanilla by AlpStories. First time I couldn't imagine how and when I should use it… but one time I tried and since that day this product has been one of my true loves! Why? Today I'll tell you about it!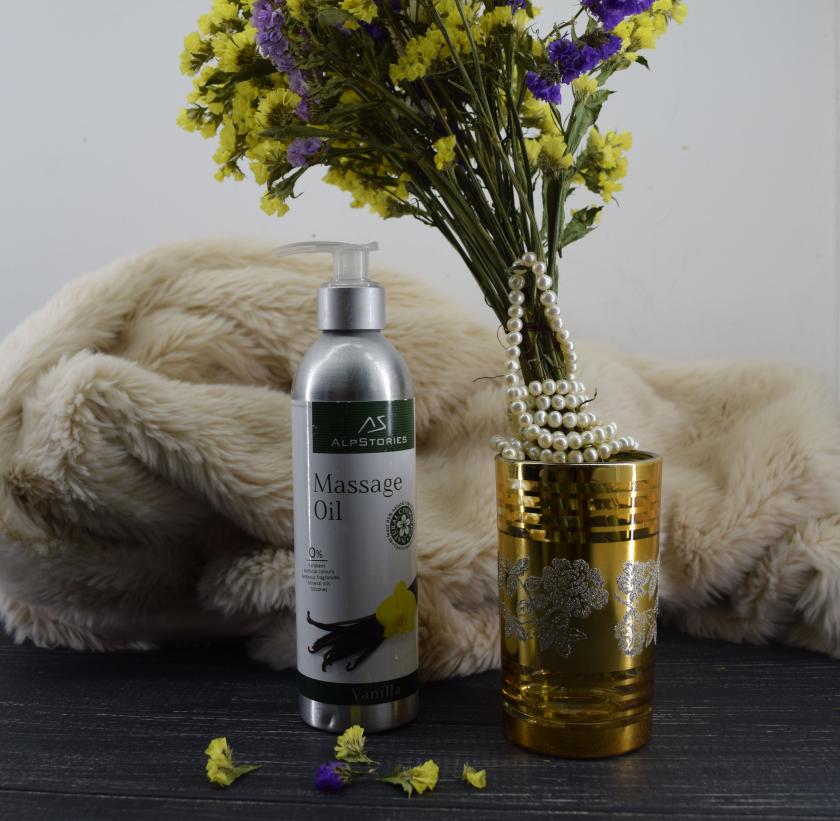 The oil looks like a very good gift. I wouldn't refuse if somebody had given it for me! The jar is metal so your massage oil will be ok even if you leave it under the sunlight (but I try not to do this!). Of course there is a portioner – it is necessary for the products from this type: you can take the oil neatly and don't be afraid of making all your clothes oily and dirty. 
This is AlpStories so any doubts about a composition. Only natural ingredients (95%!), no parabens, mineral oils, artificial dyes and aromas. Just look here:


And how does it work?
I thought about this oil long, long time. How to use it? Will I be able to make a massage by myself? Why I need this product? And I realized, why! The massage oil Vanilla by AlpStories is:
The best additive for a romantic evening (no comments, you understand this moment).
The coolest product for softening the skin – yes, you can take a small portion and cover all irritated parts of your body – all problems will disappear quickly! 
The chic product for anti-cellulite massage. AlpStories has got a line of special anti-cellulite products but you can use this one – for diversity, the effect will be super as always with AlpStories!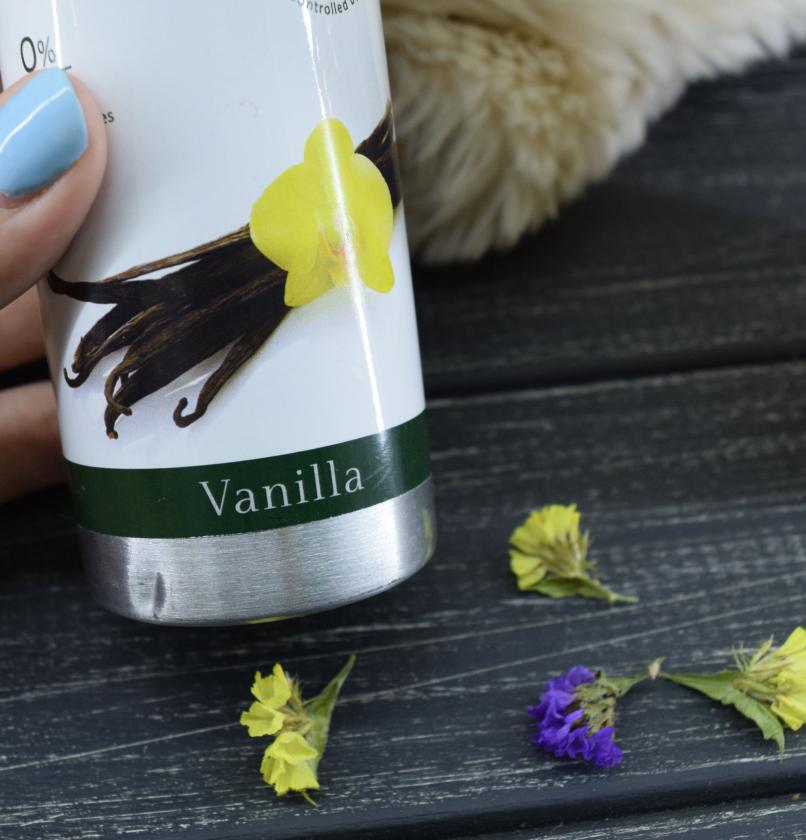 In all cases the oil gives you its perfect aroma. It's no surprise – AlpStories offers incredibly chic fragrances of its products. But if all creams or shower gels have got very saturated, deep aromas, this oil give you just a small notes. Yes, it's vanilla at its best but this smell is very tender, it can't bother or irritate you. And even if you don't take a shower after the massage you will never feel intrusive flavor. Just a light trace of vanilla!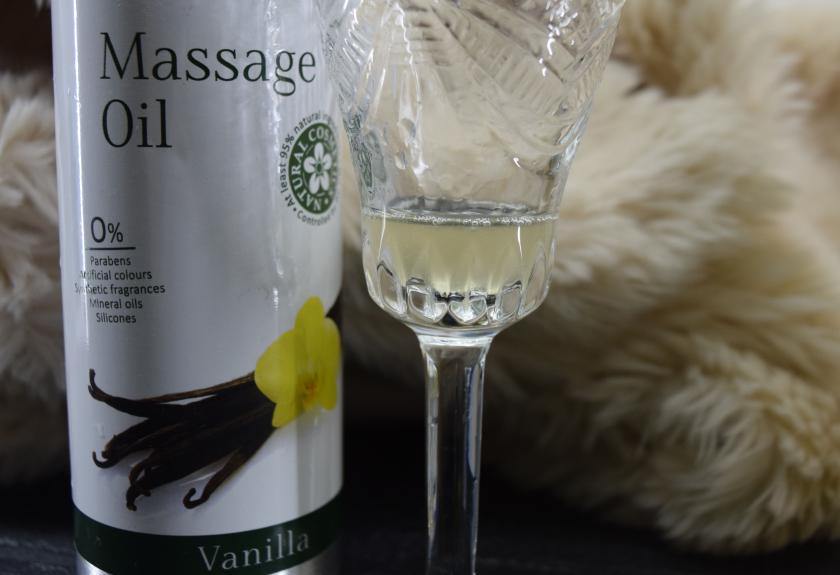 The massage oil by AlpStories is very long lasting product. I'm using it during almost a year and I feel now that it doesn't ever try to end! The bottle has got almost the same weight as it had in the beginning. 
I think I know which gift I will choose for all my friends. This oil is the best choice for everyone who like vanilla. And for everyone who love romance and relax in all their manifestations.
What do you think about this product by AlpStories? Do you try it? Do you use some massage oils?
*The massage oil Vanilla has been given by AlpStories for independent testing.
You can buy it here.
Price - 699 UAH ($27)