Review: The Organic shampoo and the Organic hair conditioner Aloe Vera by AlpStories. Beautiful stories of my hair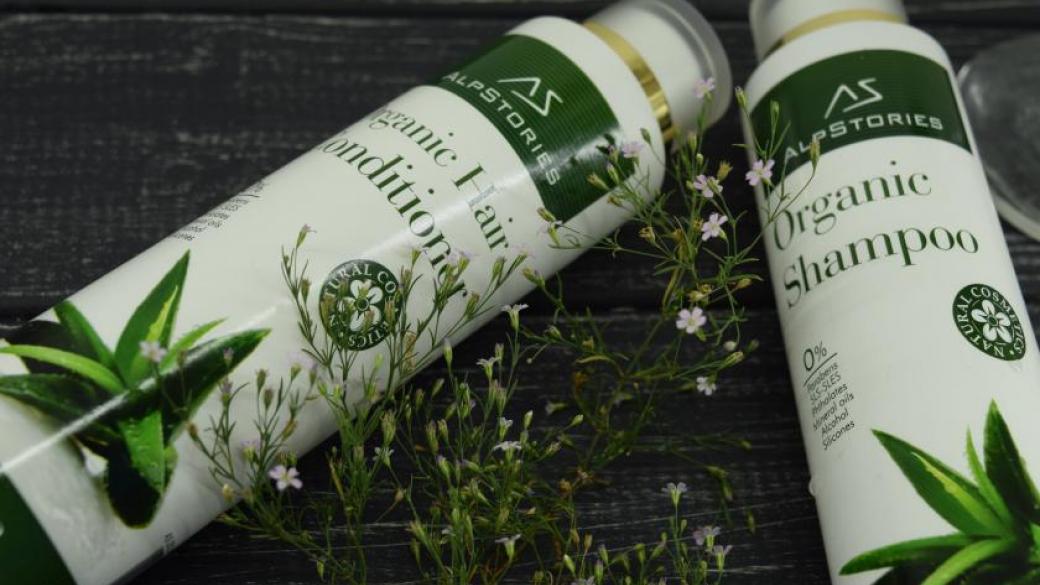 AlpStories makes ideal cosmetics, I think. So you understand why I really wanted to try its haircare products! Both of them – an Organic shampoo Aloe Vera and an Organic hair conditioner Aloe Vera – weren't available on Ukrainian web-site by the brand. And when I got an opportunity to order them from the European shop I was so happy. I use these perfect products so far and I want to tell you why I love them in my today review!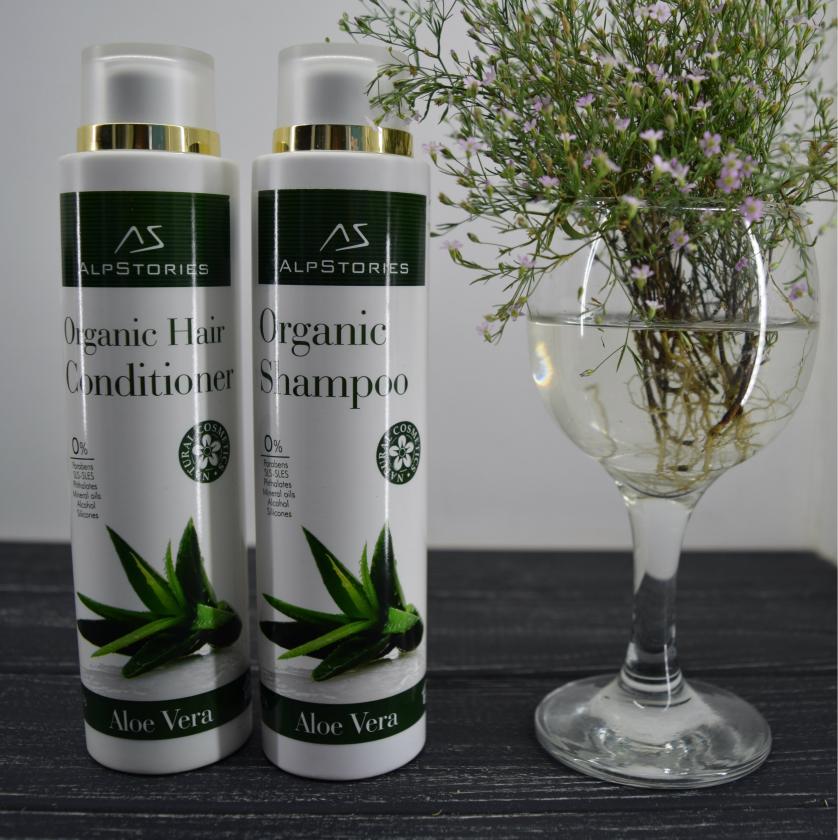 The producer says that these products are organic and it seems that this is true. Both have got good compositions: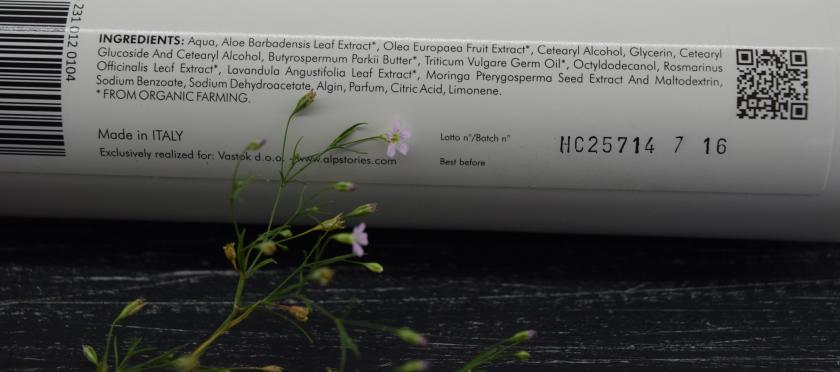 99,8% of total ingredients of the products are of natural origin, 100% of vegetal ingredients come from organic farming, 11% of total ingredients are from controlled organic farming, the producer says.
Also the shampoo and the conditioner Aloe Vera by AlpStories have got no bad ingredients: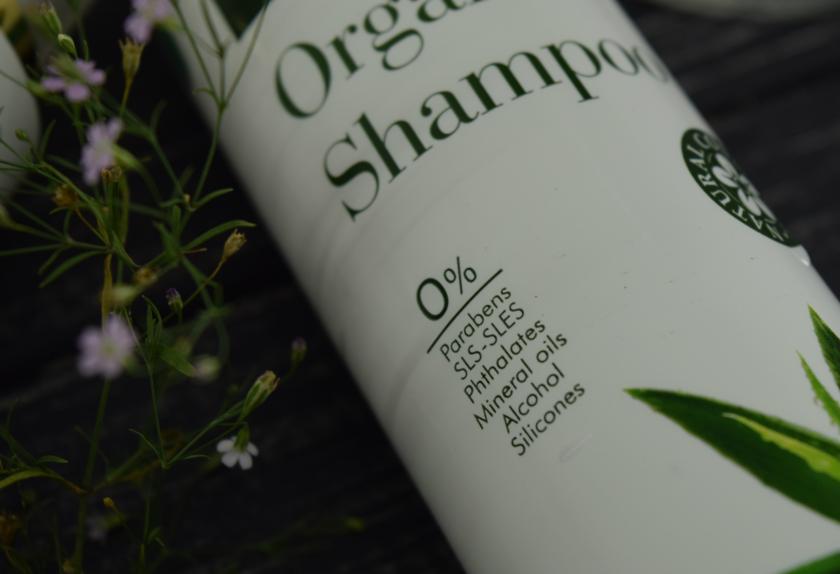 Both look like the organic products – the shampoo is transparent, the conditioner has got a milky color and a creamy consistency. They look so natural!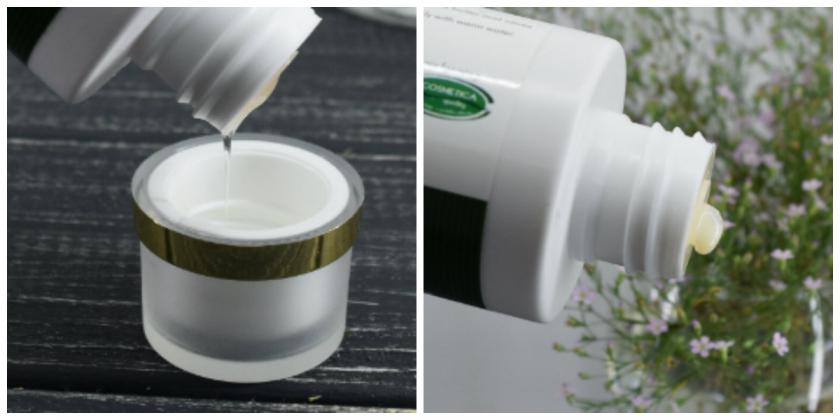 The products work as organic cosmetics. The shampoo doesn't give lots of foam. The conditioner is incredibly soft!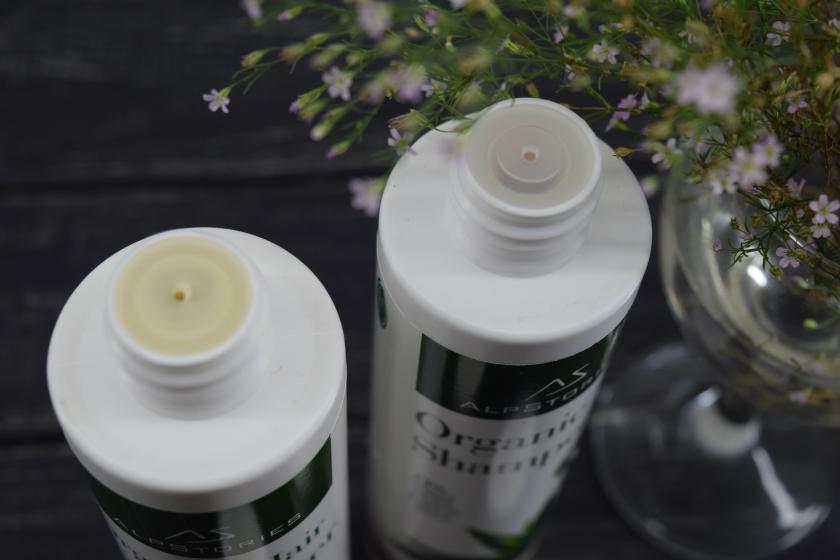 Firstly I'll tell you about the shampoo Aloe Vera. The bottle seems to be quite small but I can't say that the product is short lasting. I'm using it 2 months and I have got quite a lot of the product yet. Despite the fact that the shampoo is spent in big volume. As all organic products this one makes bad foam so I need to take more shampoo than usual. Only in this case I feel that it wash my hair very well. But I can say that one washing is enough for my short hair, I hardly ever repeat the procedure, only when the hair are incredibly dirty.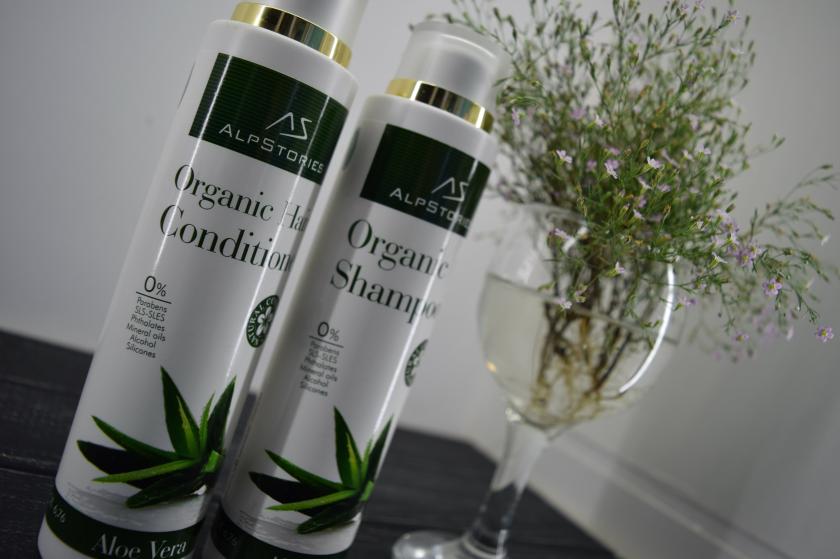 After the shampoo my hair are very clean – they shine and I feel that they are healthy because the product strengthens them. But I also feel that they are quite harsh, I need to soften them and that's why I always use the hair conditioner Aloe Vera by AlpStories. Sometimes I change it with a hair mask (natural or usual, chemical).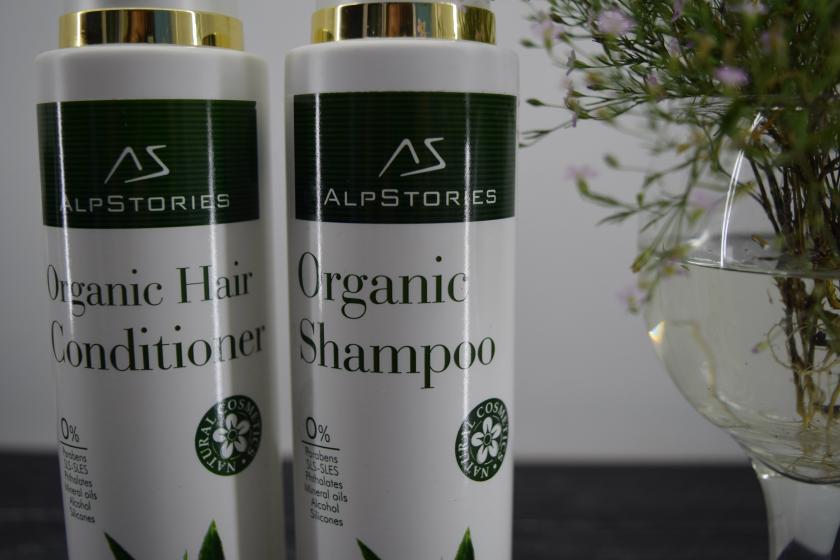 The conditioner is just a perfect cream! It is felt as a hair mask and it works the same way. I feel how chicly it nourishes my hair and how healthy they are after. The hair are incredibly soft and tender! After the shampoo they shine, after the conditioner they become perfect!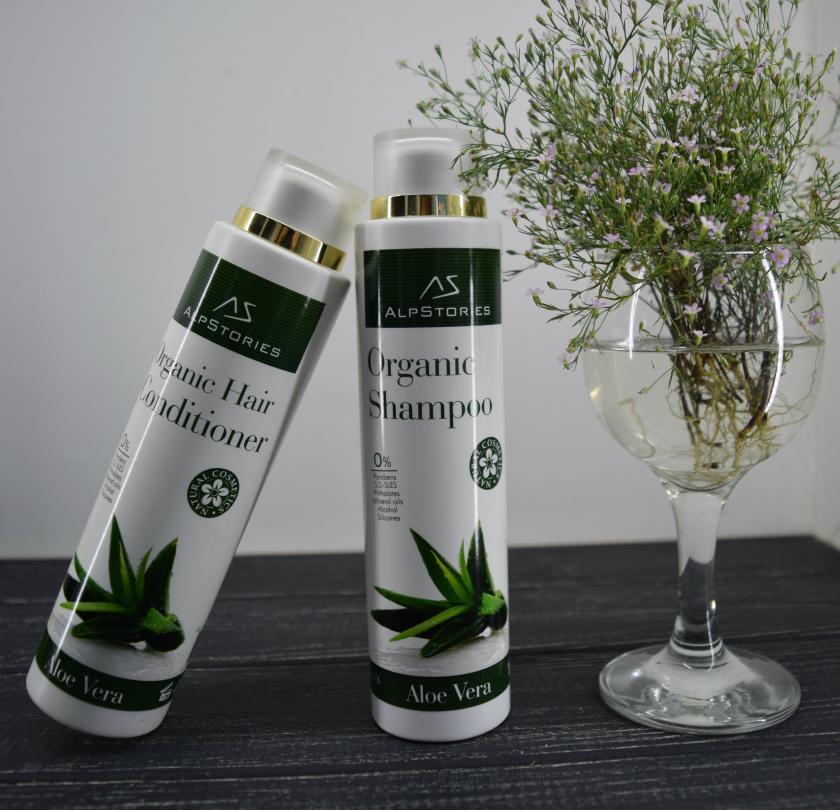 This pair of products by AlpStories can help in each case – I can wash the hair with them easily even after going to the beach or after a big party for which I used lots of hairstyling products. I like touch my hair after these products, they are so tender and light.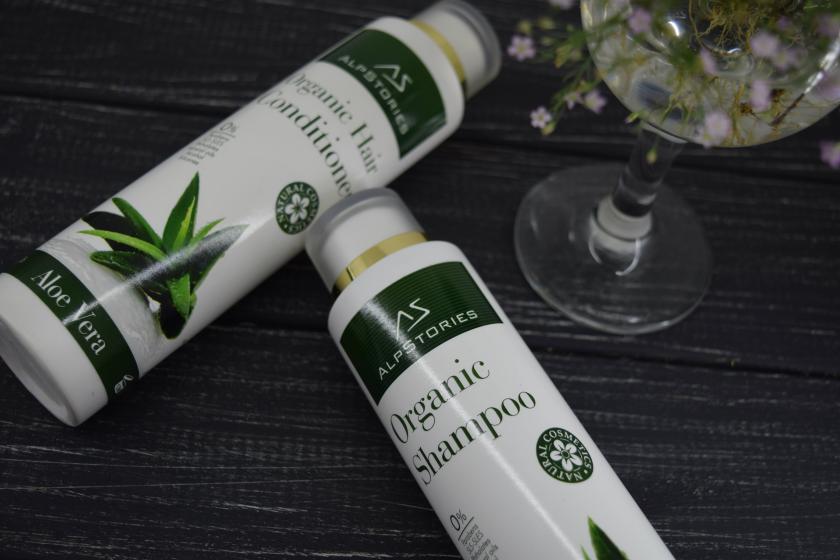 I have noticed that the shampoo can dry a little my ends but the conditioner Aloe Vera always threats them. This is a secret – you need to use this pair of products or just shampoo Aloe Vera + ever hair mask. And you will have got a chic result!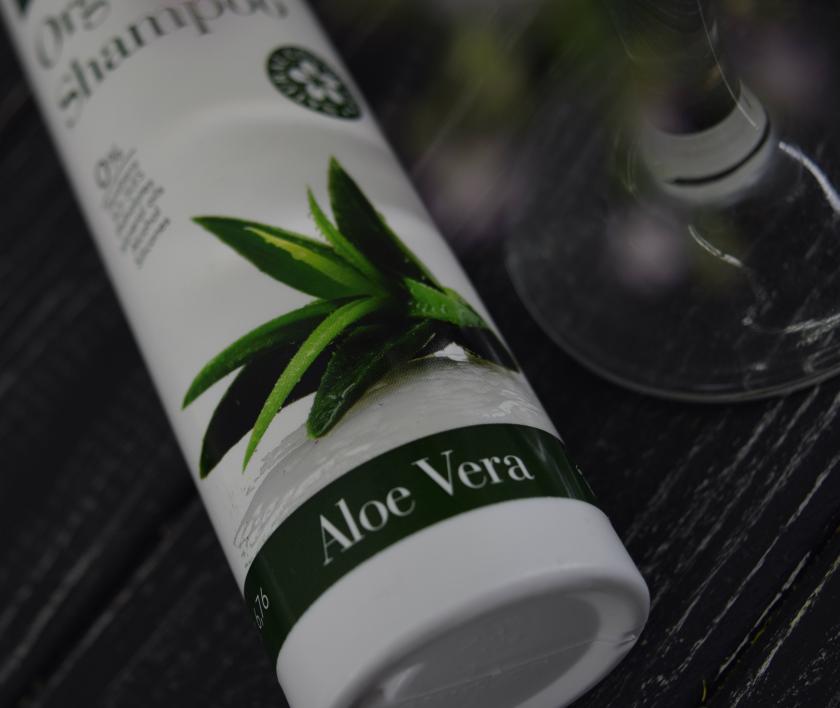 That's a pity that Alpstories has got so small haircare series. Only one type of the shampoo and the hair conditioner! But I hope there will be more products in the future and I'll buy each of them because this brand has got really cool quality!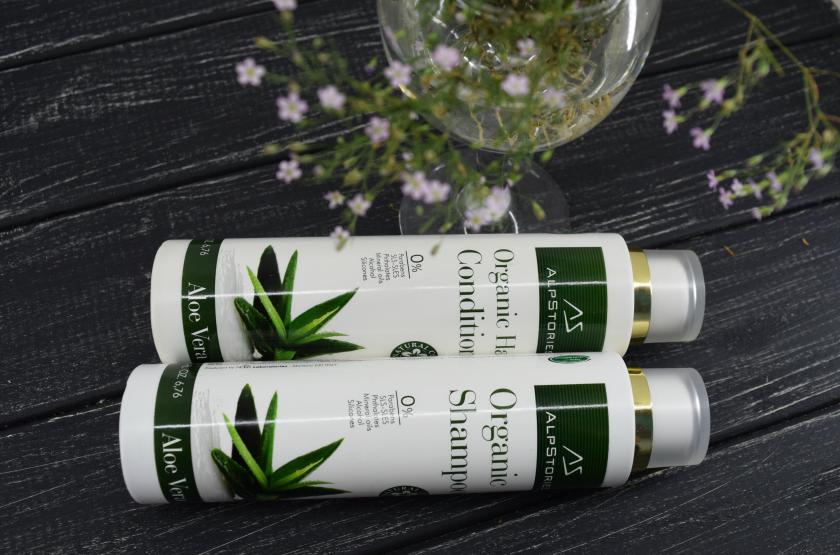 Have you tried these haircare products by AlpStories yet? Do you like organic shampoos? Which AlpStories's product is your fav?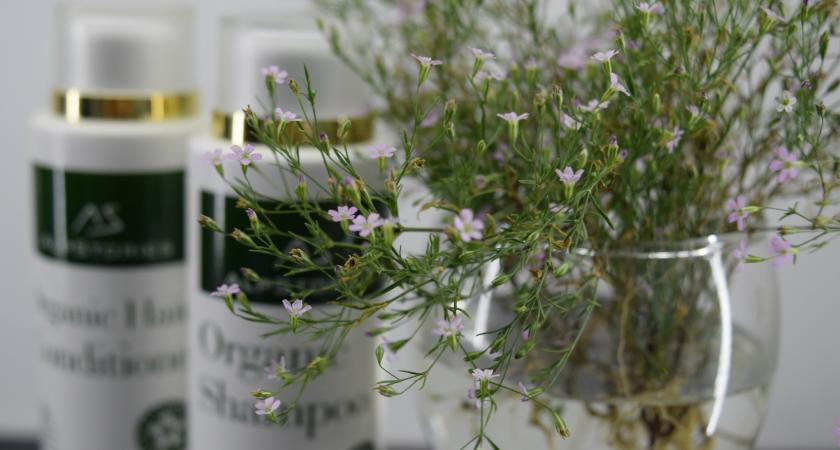 *The Organic shampoo Aloe Vera and the Organic hair conditioner Aloe Vera were given by AlpStories for independent testing. You can buy AlpStories's products on the Ukrainian or European web-sites.