Review: Poland cosmetics Ziaja (Part 1). Manuka tree purifying gel and Facial toner Acai berries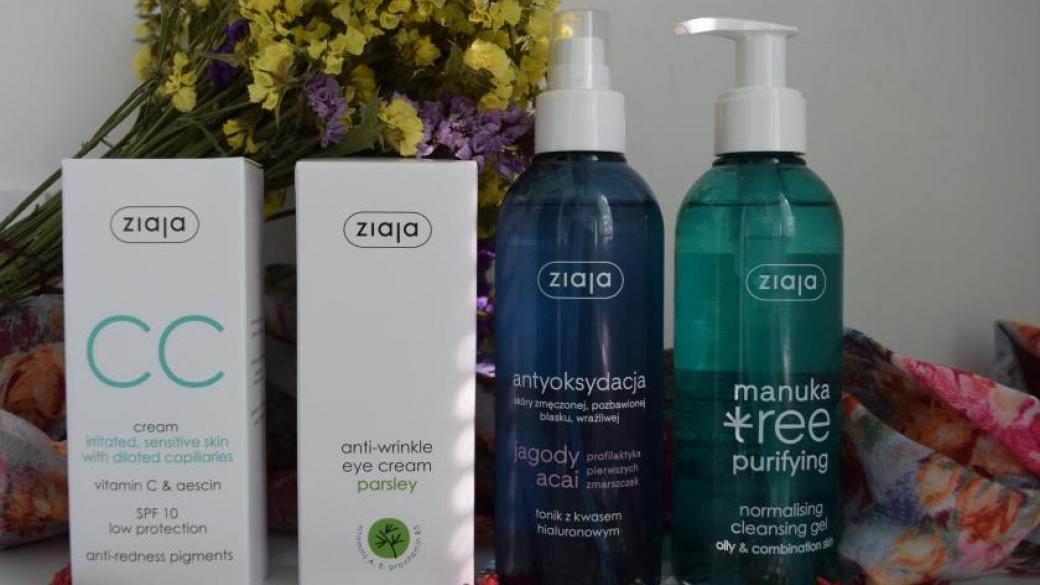 New country in my cosmetics collection! This is Poland! I had glanced at the Ziaja products time to time but I tried them only recently. I choose a few facial products and today I want to tell you about two cleansing ones – a Manuka tree purifying normalizing gel and a Facial toner Acai berries (for the anti-age prevention). I thought they would be usual but no, they are decent and I'm thinking to use them always!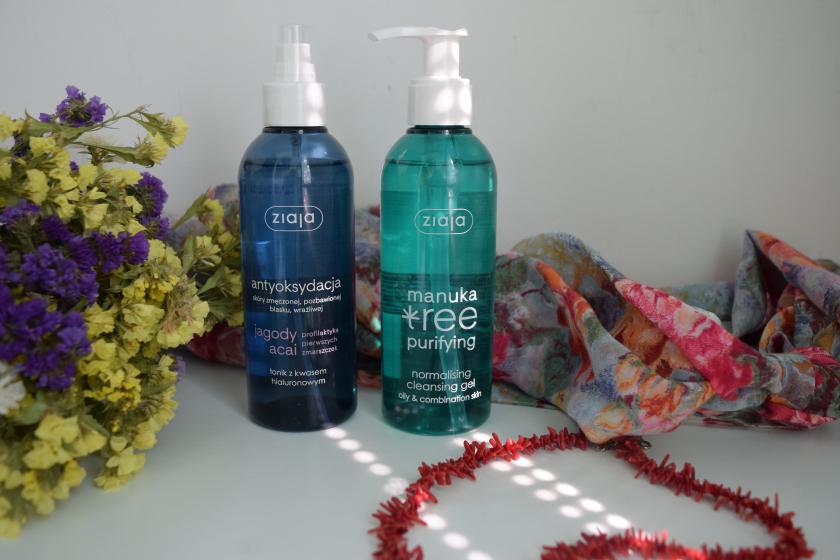 Manuka tree purifying normalizing gel
The product is suitable for oily and combination skin (as mine). It removes a make-up, helps to purify the skin deeply and can be used in the morning and in the evening. I wash my face up with the gel only once per a day – in the evening. In the morning I use a micellare water + a toner Acai berries (about it lower!).
The Manuka tree gel by Ziaja is a soap free so don't be afraid of irritating the eyes! It doesn't pinch the eyes (maybe a little bit if you always keep them open).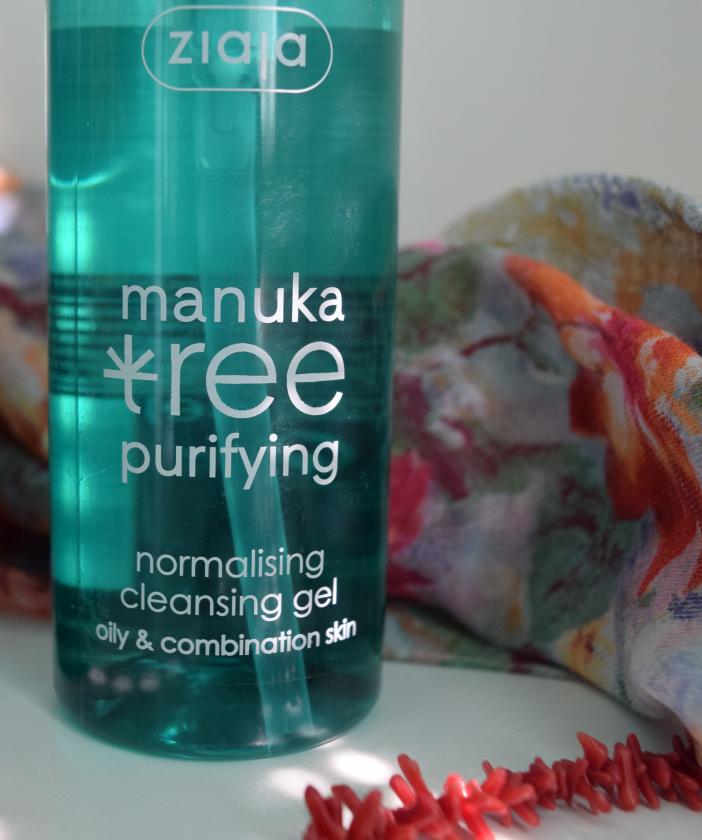 All advantages of the gel:
It washes all cosmetics off easily (even waterproof products disappear without any efforts, – no spot of a mascara, brow gel, eye shadows etc on the skin!);
It calms the skin down even if it was irritated all day,
It softens the skin and prepares it for the other procedures of cleansing, toning and moisturizing,
It is convenient – the bottle is not big and not small, I can take it in a hand easily, and it has got a portioner for easy everyday using,
It washes off from the skin easily, I don't need to use some other product for extra cleansing. 
The gel has got a usual transparent consistency and a tender, perfumed aroma. 

Also I want to notice that the Manuka tree gel is very economical: I need only one drop of the product (one pushing on a portioner) to wash ALL my daily make-up off! The gel gives a very good foam, so I can wash the face up thoroughly and I don't need to repeat a procedure. 
Disadvantages?
Only one – the skin is dry after the gel. Of course it can be a problem of water but not the gel. But this is a fact: you extremely need a moisturizing cream after the procedure of washing your face up!
***
The facial toner Acai berries 
It is a special product for me! First of all because I HARDLY EVER use toning cosmetics. I can't "make friends" with these products, usually they clog my pores and I feel only sticky effect on the skin. So I started to use this toner with lots of doubts and…
…There weren't any my usual problems!
The toner looks like a water – it is transparent and it has got a very tender and pleasant aroma! I like it especially at night – when I need to get something pleasant before I go to bed.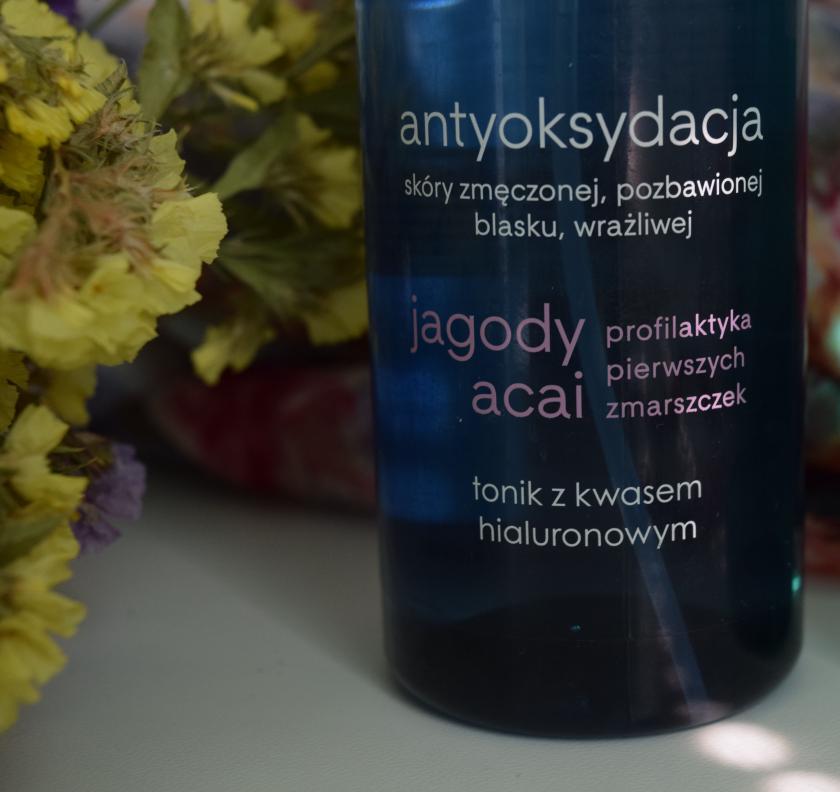 The toner:
Refreshes the skin very well,
Doesn't clog the pores,
Helps to clean the face after the process of washing it up – if there are some spots of cosmetics, the toner washes them off,
Prepares the skin for using a facial cream.
The producer also says about anti-age-effect but I couldn't see it yet. Well, it's no problem, I didn't wait for an effect of plastic surgery! My face is soft and smooth, it's enough for me. 
I use this product by Ziaja in the evening after the Manuka tree gel and in the morning after a micellare water (I wash it off with the toner Acai berries). 

The product is VERY economical. It works as a spray and I need to push the portioner only 2-3 times to get enough quality if the toner. Usually I use a cotton pad but I know one other way – just put the spray on the pure skin with fingers. This is more convenient but I think when I put the toner on the skin as a spray I get too much product. I'm afraid of clogging the pores.
My resume
I highly recommend these two products by Ziaja. I think this pair gives a good base skincare when you just need an effective cleansing.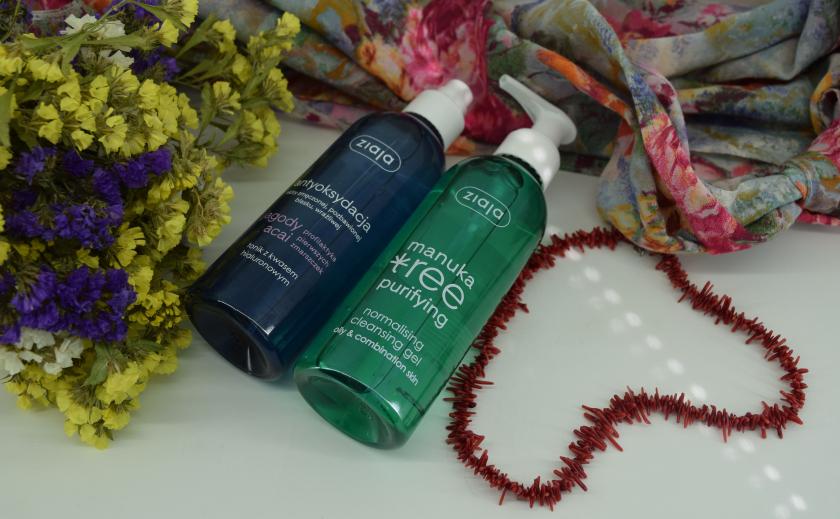 This review will have got the second part in which I'm going to tell you about two other skincare Ziaja products – its CC-cream and an eye cream. Don't miss this post!
Do you know this Poland brand? Do you want to try it? Have you ever bought something by Ziaja? 
*The Manuka tree cleansing gel and the facial toner Acai berries were given by the official online-shop of Ziaja for independent testing. These products you can find there. 
Prices: 
the gel - 66 UAH ($2,5)
the toner - 62 UAH ($2,3)