Review: Skincare products with Watsons: why can we love Dermedic? Series Hydrain3 Hialuro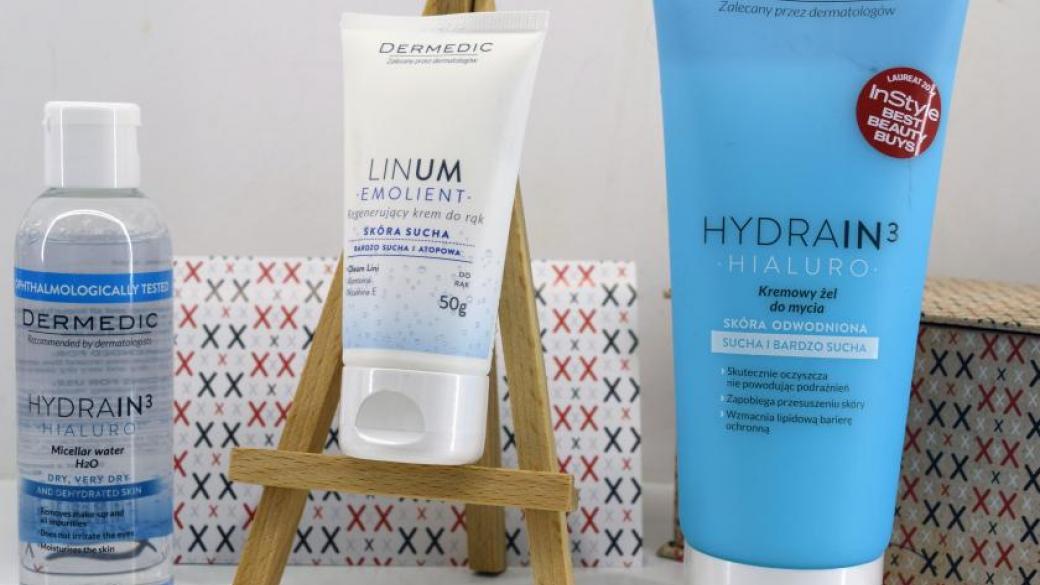 Super-moistening, quick regeneration, perfect makeup removing… All of this is Dermedic. This Poland brand is a novelty in a line of shops Watsons. I have tried it and today I can say why I recommend it for everyone. 
I have got two skincare products from the series Dermedic Hydrain3 Hialuro – a micellar water and a cleansing cream-gel and also a hand cream Dermedic Linum Emolient. About the first two – in my today review.
Both products are suitable for sensitive skin, which needs an extra-moistening. Both give a chic effect after the first using. And both have got incredibly perfect aroma! This smell… If Dermedic was not so good, I would have bought it only because of fragrance!
***
Dermedic Hydrain3 Hialuro cleansing cream-gel
This product is specific. I'm using it about a month and I haven't been able to understand: are there more advantages or disadvantages.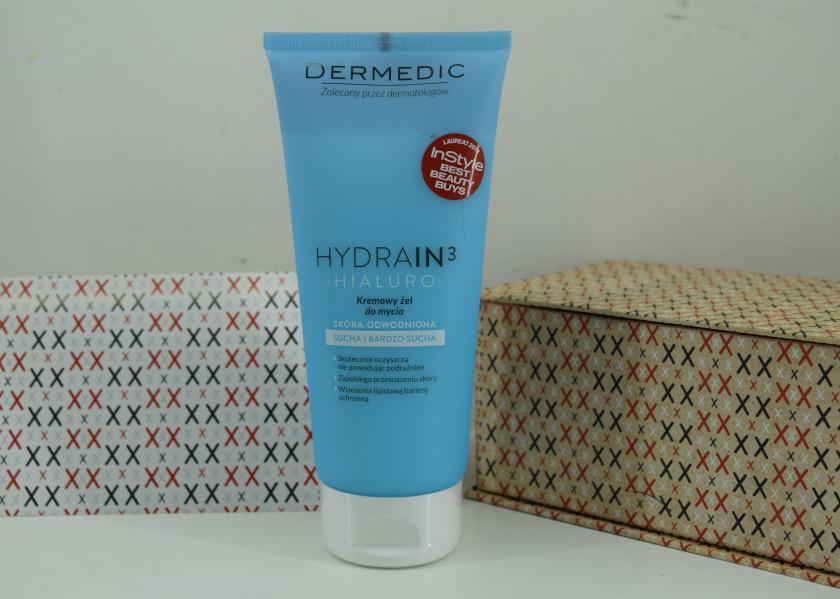 The product looks like a cream and works like a gel. I feel its soft texture on the skin and sometimes it seems that I wash the face with a liquid cream – really! It is quite dense (but it washes off easily), very soft, very tender.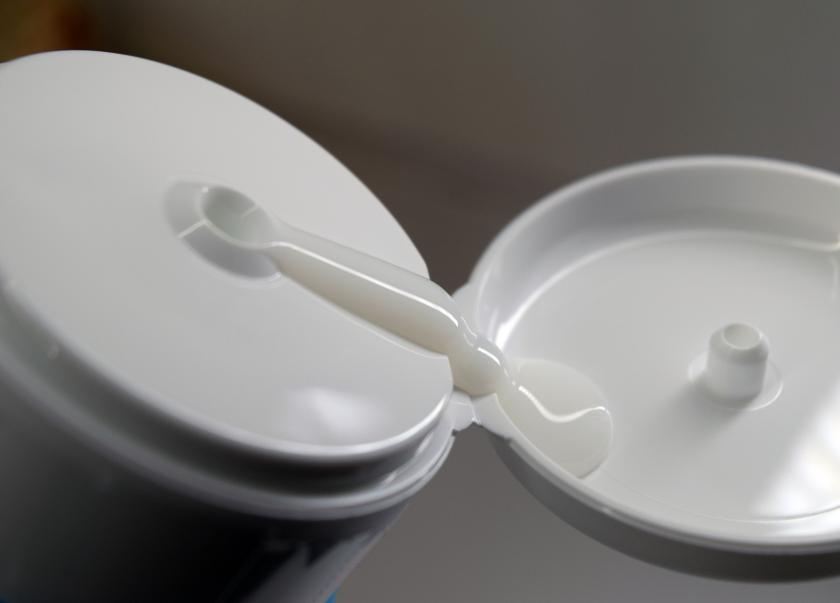 A composition:

Dermedic Hydrain3 Hialuro cleansing cream-gel: advantages
Perfect removing all makeup products – even a waterproof ones – I just wash my face off with a small massage, no other efforts!
Super-moistening! Absolutely! The cream-gel gives the skin everything it needs, even if water is hard. Sometimes I don't use a cream after the procedure of cleansing, the skin is moisturized very well.
Long-lasting. I need a small portion for one procedure of cleansing, the product works even if I take only a drop.
The cream-gel is suitable for "naughty" skin, which needs special makeup removing cosmetics and is prone to allergies (I haven't got these problems but I'm glad to use a hypoallergenic product).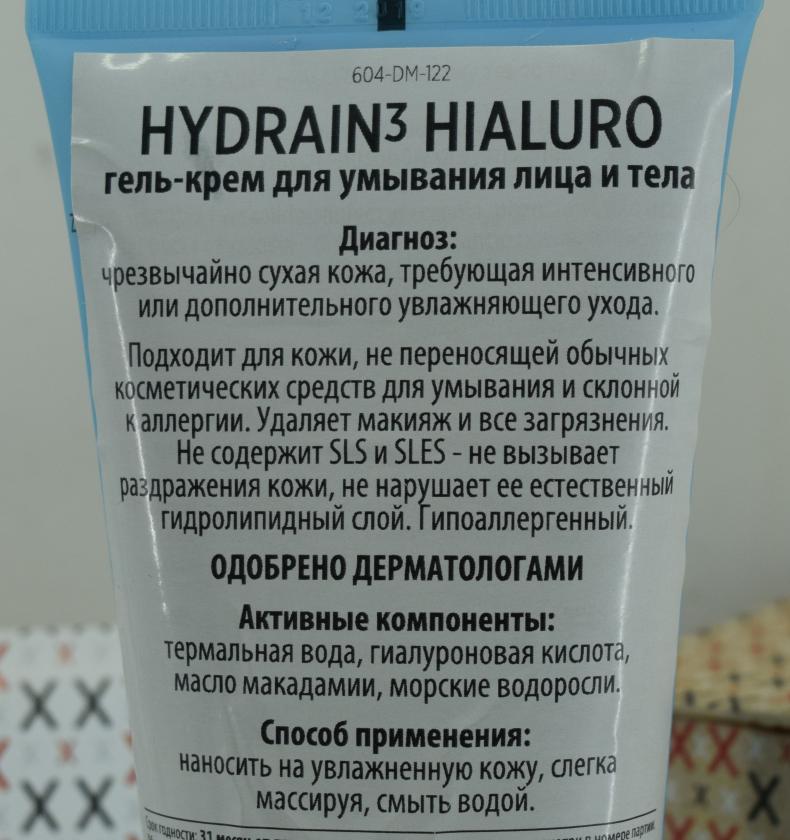 Dermedic Hydrain3 Hialuro cleansing cream-gel: disadvantage
Only one and this is... super-moistening! Yes, this is not a mistake. The product gives a really good moistening so sometimes the skin is overeat. If I use the cream-gel by Dermedic every day, the skin become overload with the active ingredients. And if I use a night or daily cream after this gel, I can have got even an irritation on my face or a small acne. 
That's why I never use the cream-gel Hydrain3 Hialuro  two days in a row. I always take a break. And the best way of using this product for me is taking it only two times per a week. Maybe it will change in winter when the skin needs more moistening. But now I try to be careful.
***
Dermedic Hydrain3 Hialuro micellar water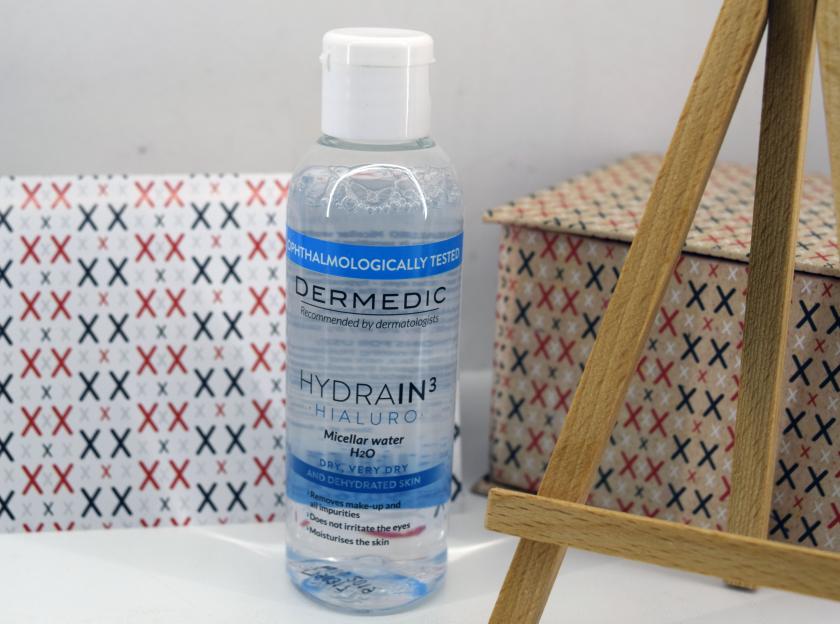 Ingredients:

I'm a fan of micellar waters, you know! If I see a new one, I buy it without any doubts. So this product from Watsons was a big surprise for me. And in contradistinction to Dermedic Hydrain3 Hialuro cream-gel the micellar water hasn't got any disadvantages for me.
This product by Dermedic:
Also gives a decent moistening. The micellar wateris suitable for dry, very dry and even dehydrated skin so it is gorgeous choice for winter when we need moistening from ever available source. 
Removes all makeup products perfectly. I don't need to rub my skin and I even don't see small spots under eyes after using this water (usual fact when I use a micellar water). If I have got a light daily makeup and remove it with this product by Dermedic, I don't use other cleansing cosmetics after it – the water is enough.
Doesn't irritate the eyes (it is ophthalmologically tested). Yes, I can remove eye makeup with this water, not using other helpers.
Usually I use the micellar water by Dermedic only in the morning. It could be not to wash off but I always remove it – sometimes with usual water, sometimes with a toner.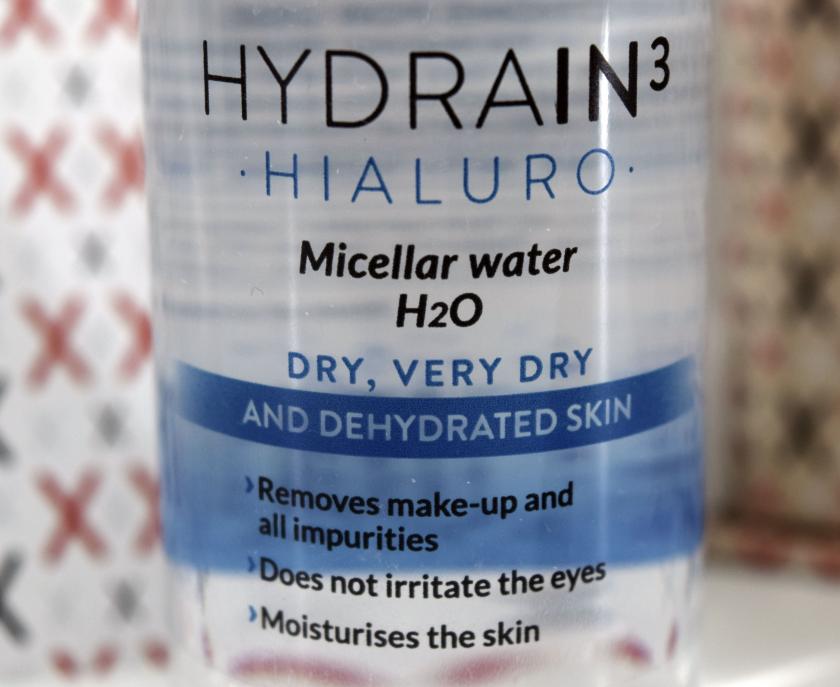 And I can say that even this small bottle (100 ml!) is very long-lasting. I use it long-long time (with a cotton puffs – very chic product, about it later!)) and the bottle is almost full till now.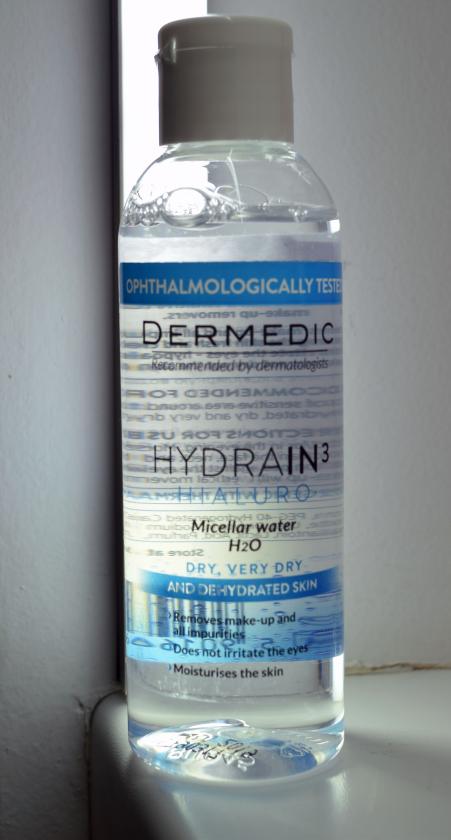 My resume
I'm glad, that the new Poland brand for me has been so interested and effective. I try to expand a line of the products by Dermedic in my personal collection. Of course, some of them require a special approach, but if you find it, you will be use this cosmetics and be happy with results! 
Do you know Dermedic? Have you seen its cosmetics in Watsons?
Dermedic products were given for independent testing in Watsons beauty-box. You can find them in your Watsons!