Review: Soap for children Baby by Dr. Sante. Hello, my love, hello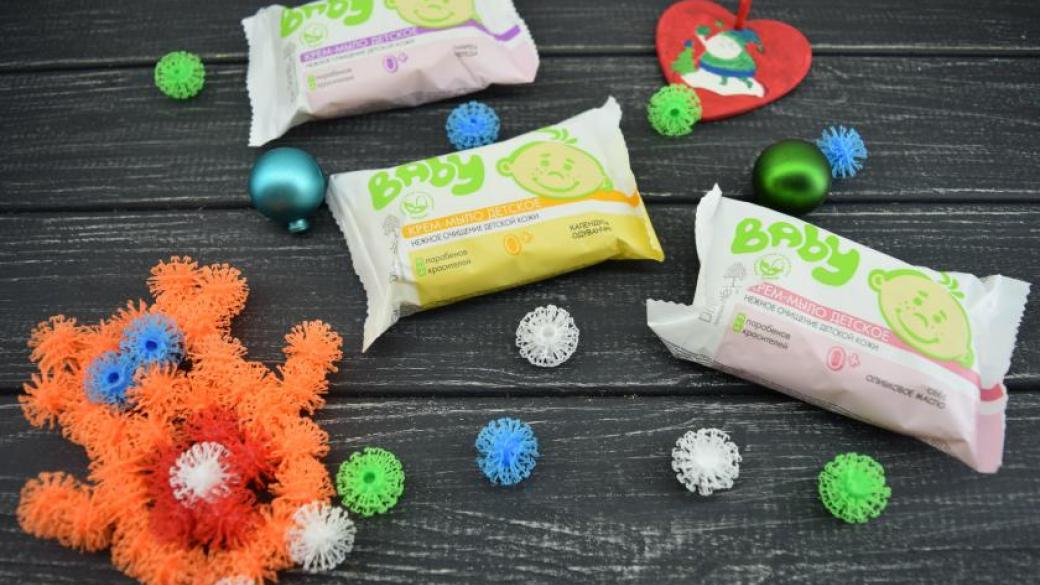 I will never understand people who don't like using soap in pieces. I think there is so much beauty in this product! It can be effective, can be very soft and tender… or can be not… but it is always beautiful. I can prove – I've got three perfect pieces by Dr. Sante (the own brand of Ukrainian manufacturer Elfa laboratory) and all of them are chic. This is soap Baby which I use now together with my daughter Tanya. Why we love it? Everything about it – in my today review!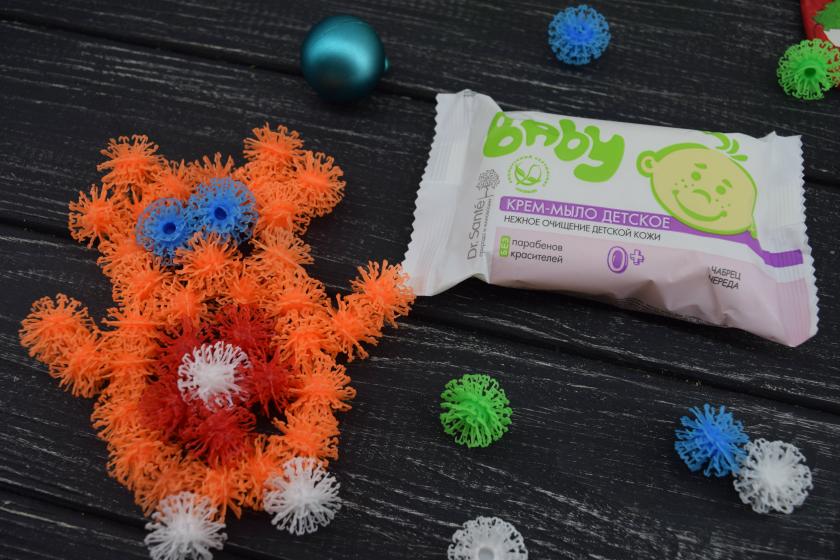 We got thee different pieces from the Elfa laboratory:
with marigold and dandelion,
with thyme and bur-marigold,
with oats and olive oil.
The best feature which all of these pieces have got is their aroma! It is… It is… incredible! Perfect! Really chic! I especially love the "Marigold + dandelion" one. This soap smells like the spring – it is very fresh, very cool! Now I have almost finished it but the piece stills smell perfectly despite it is so small. Even when we don't use it our bathroom smells very classy, I enjoy it even when I just go by this part of our flat!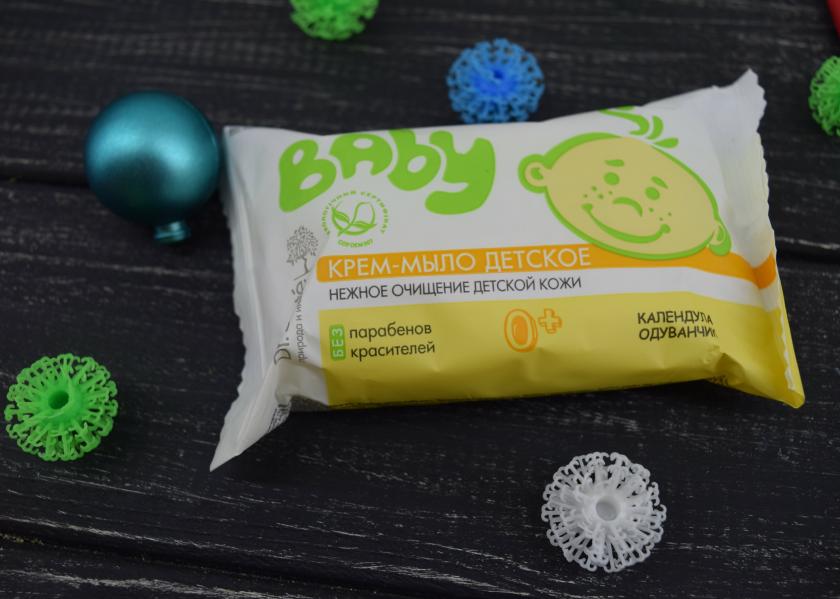 Other pieces have also got a good aroma – herbal, healing, very fresh. I try to alternate them using three pieces at the same time. But my favorite is only the first one so I'm going to buy the next piece very soon.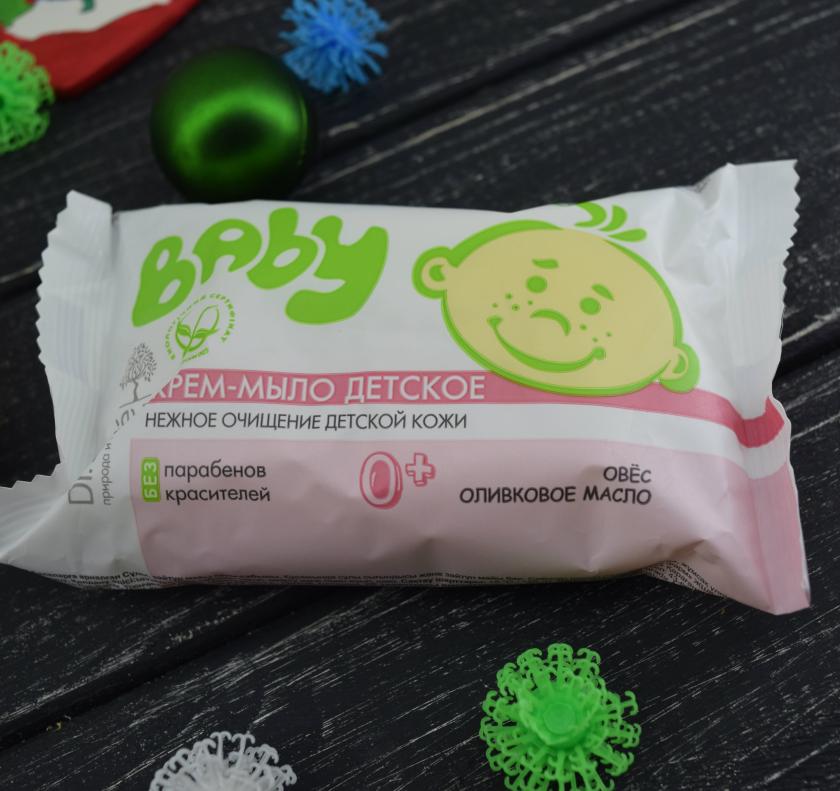 This soap in pieces is a novelty of Dr.Sante. Earlier the manufacturer had got only liquid soap. Well, I think I met only a liquid one. But now I'm going to buy only these pieces. Why? Because my daughter loves using them! This is the first soap which she started to use with a pleasure. Before this she didn't want to wash hands.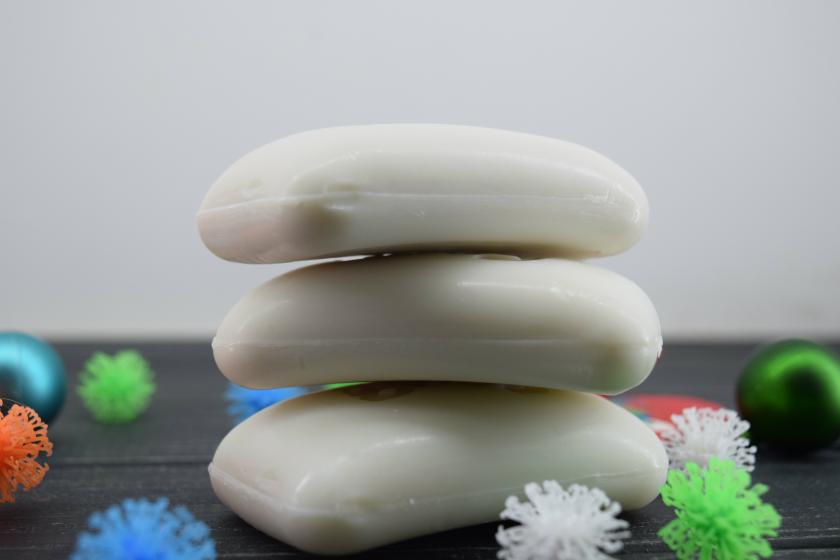 All pieces have got a few herbal extracts in their compositions so all of them are suitable for small babies – 0-3 years old. There is a typical composition of one soap, all of them are almost identical:
The soap doesn't contain parabens and synthetic dyes but!!! It contains glycerol! I don't know have you got the same effect or not but this ingredient makes my skin very dry! Very-very dry! So this is disadvantages of these pieces. My daughter doesn't suffer from this problem but I do so I usually have got with me lots of hand creams. They help very quickly.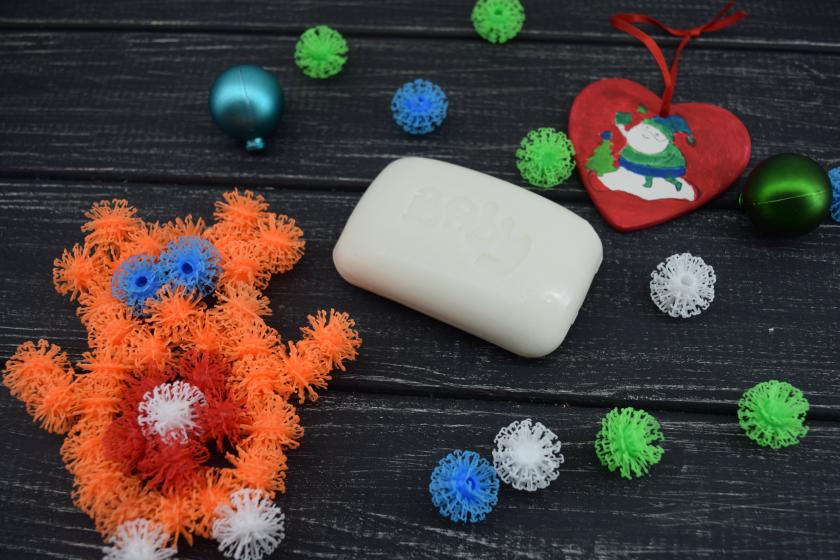 We usually use the soap Baby by Dr.Sante for washing hands but sometimes I take it instead the shower gel. When I use it for the whole body (mine or Tanya's one) I always put on the skin body milk or oil after this. The soap helps to treat the allergic skin and makes in softer. But the dryness can be a problem without body cosmetics. 
But despite this fact I think the novelty is very successful so Elfa laboratory can be proud with a new perfect product. It is cheap but chic so I even want to give it all my friends with children. And if you like using baby soap for yourself try this one, I highly recommend it!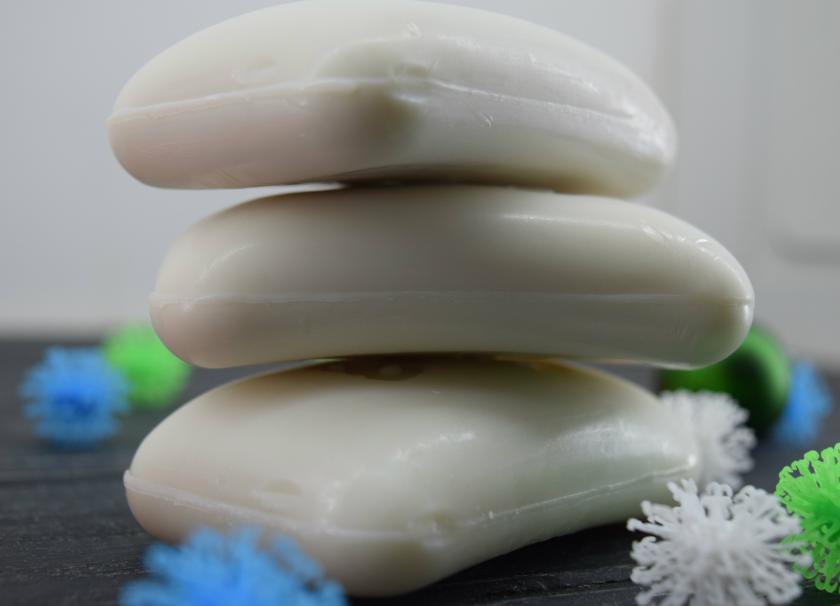 Do you use the soap for children? Do you like using it for yourself or for your babies? Which one is your fav, tell me please!!
*The soap Baby by Dr. Sante were given by Laboratory Elfa for independent testing.
You can find these products on the Elfa's website.