Review: The solid shampoo Mint by Dobre Mylo. How to use this haircare product?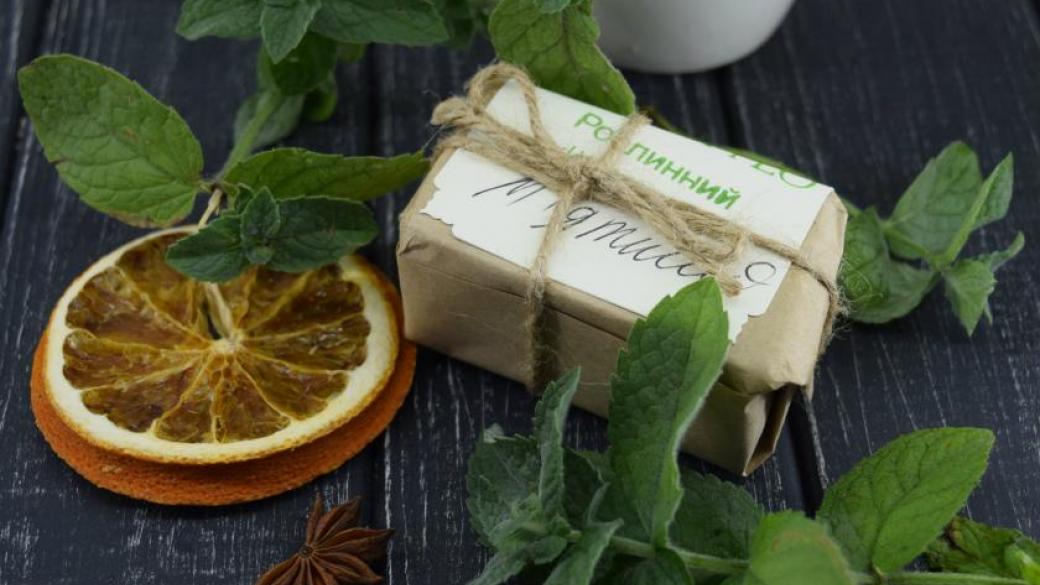 The solid shampoos are the hardest kind of cosmetics for me. I want to use them but I have always got problems because my hair can't get used to this kind of cosmetics. It's very difficult to tame the products but I still hope that I'll be able to do this. And the solid shampoo Mint by Dobre Mylo helps me to manage with this task!
The shampoo Mint is a part of Mint series by Dobre Mylo. I have written about it yet – here and here. My hair love only chemical shampoos with SLES and SLS and I only try to explain them how important is natural cosmetics! So this shampoo gives to me a contradictory effect.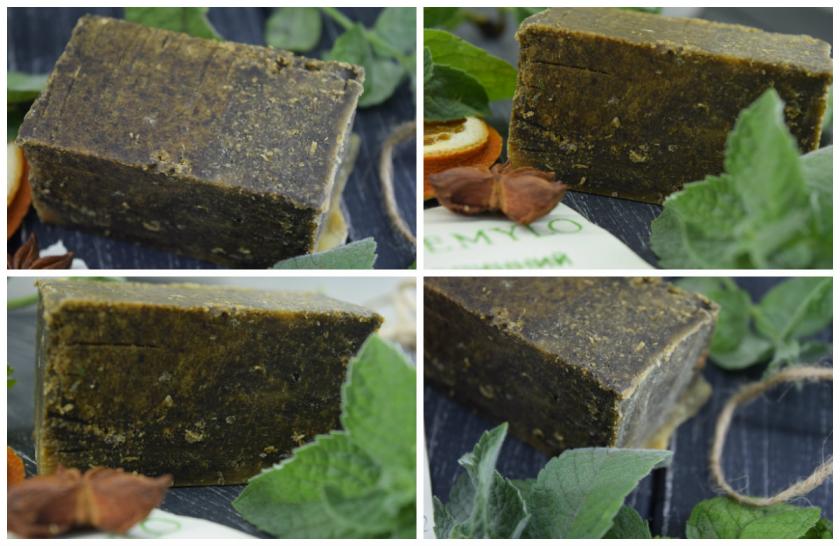 The shampoo by Dobre Mylo contains a pepper mint which has got a vasoconstrictor effect. It can activate the microcirculation in the skin so the hair grew up faster and become healthier. Of course I feel this effect after the shampoo but as all natural shampoos this one is also very difficult in removing from the hair. The solid shampoos are washed off from the hair very reluctantly. You need to take a head under the shower long, long time and this is no guarantee that the product will be washed off! I also use the vinegar water as a conditioner after the solid shampoo Mint but very often it also doesn't help. The hair can look dirty after the product. But they are also very soft and health, they are combing out easily, they smell perfectly (this is not an aroma of mint but this is something fresh and pleasant!)…  so I can't stop to use it!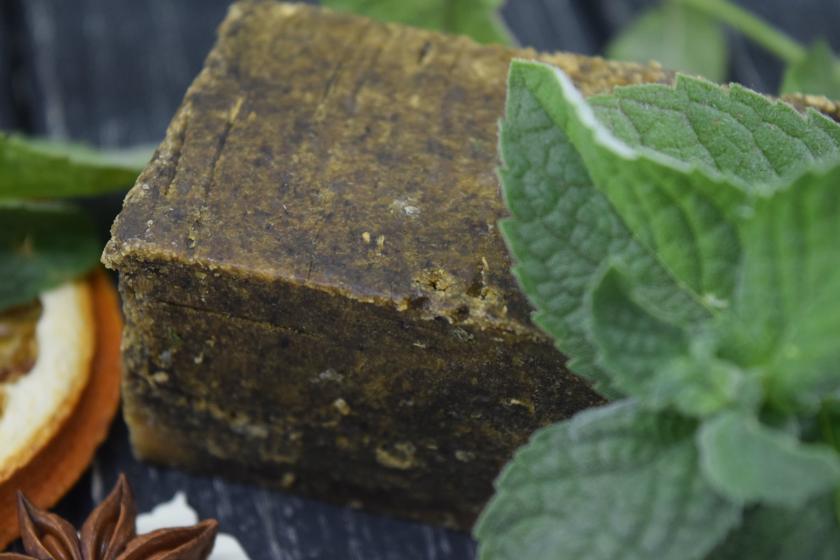 So how to use the solid shampoo by Dobre Mylo and have no problems? I'll know a few secrets:
The natural shampoo needs some time. You should get used to this product and you have to give to your hair even though 2 weeks for this process. I always have no patience but this is the easiest way to have got healthy hair which look clean and perfect after this shampoo.
Use only natural conditioner if you need it. Ask a producer about it or make a lemon or vinegar water – any receipt you like! But never use a usual chemical conditioner! It just "kills" the effect of natural shampoo!
For the same reason never wash the natural shampoo off with a usual shampoo. This is a mistake, you'll never see an effect after this!
Take a small dose of shampoo!!
The last point is very important so let's consider it separately.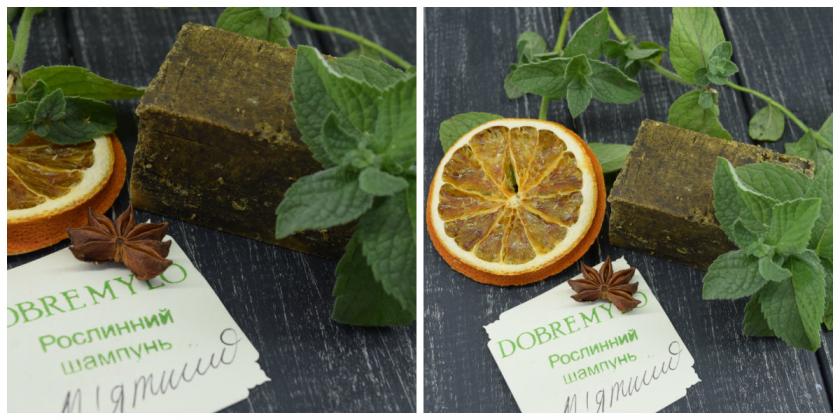 I know many girls lather the hair with a piece of solid shampoo. After that the product is spent very quickly and hair get A LOT of nutrients. They can "overeat" them and that's why hair look badly and girls say that the natural shampoos doesn't work. This is a mistake. You should get a foam just lathering your hand not your hair! This foam will be enough for one procedure of washing hair and the shampoo Mint by Dobre Mylo proves it! 
The product has got an effect because it has got a good composition (I want to see the list of ingredients not only on web-site by the brand but also in a package with the products): vegetable oils, refined coconut oil, sunflower seed oil (cold pressed), white mustard seed oil (own production of the brand), safflower seed oil (own production of Dobre Mylo), camelina seed oil (own production of the brand), 3% of shea oil and avocado oil. 
Additives: dried mint, hydrolat mint, macerate mint – all are by own production by the brand, natural honey "Herbs", lemon acid, lactic acid, natural silk, Vitamins A and E, menthol, the composition of essential oils. 
The shampoo Mint by Dobre Mylo hasn't got any synthetic aromas. The product was made without a heat treatment, this is a handmade! The shampoo is suitable for all hair types. 
Do you like the solid shampoos for your hair? How do you use them? Which effect have you got after? Do you know the products by Dobre Mylo? 
*The solid shampoo Mint was given by Dobre Mylo for independent testing. You can buy it on the web-site of the brand.