Review: The sun protection series MaySun by EVA. For tan in summer and… in winter!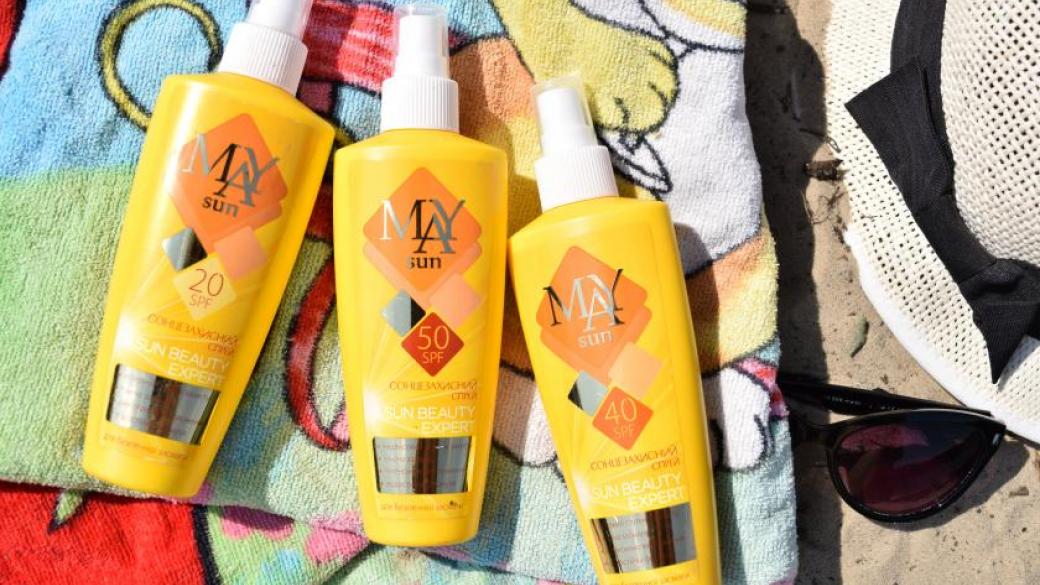 Summer finished. I have to believe to this fact even though in October. But we can feel warmness and even see the sea and the sun during cold season. Good tan (and good mood!) is available even in winter so sun protection cosmetics is important even then. Want to go to holiday on Egypt? Plan to sunbathe under the winter sun on the mountains? Let's choose the sun protection products together! I highly recommend the series MaySun by EVA! And I'll tell you about it in my today review!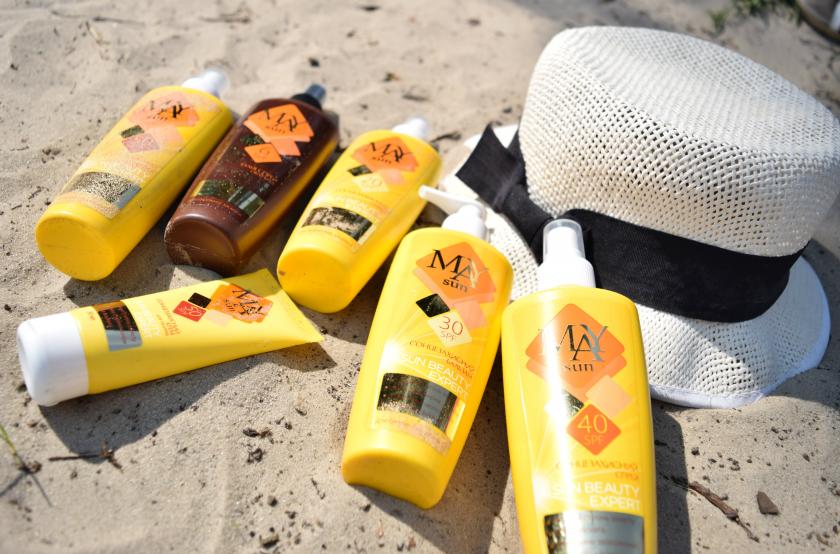 I have written about one product from this series yet – it was a facial sunscreen MaySun. Today is the time for other products. This summer I used a few of them:
Sun protection sprays MaySun – I have got three with different level of SPF (50, 40, 20),
Sun protection balm MaySun SPF 30,
Oil spray for good tan MaySan SPF 6.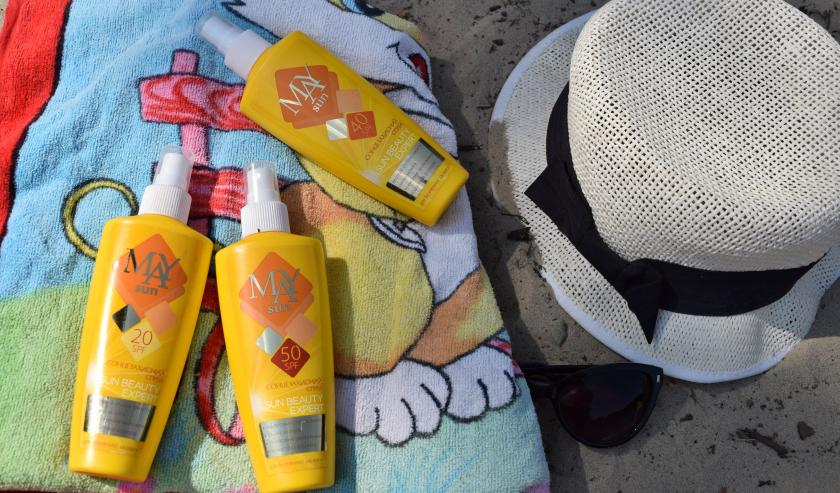 The first and the second products protected my skin from the hot sun in Bulgaria. The third one helped me to get good and mild tan if I wanted to lay under the sun a few minutes.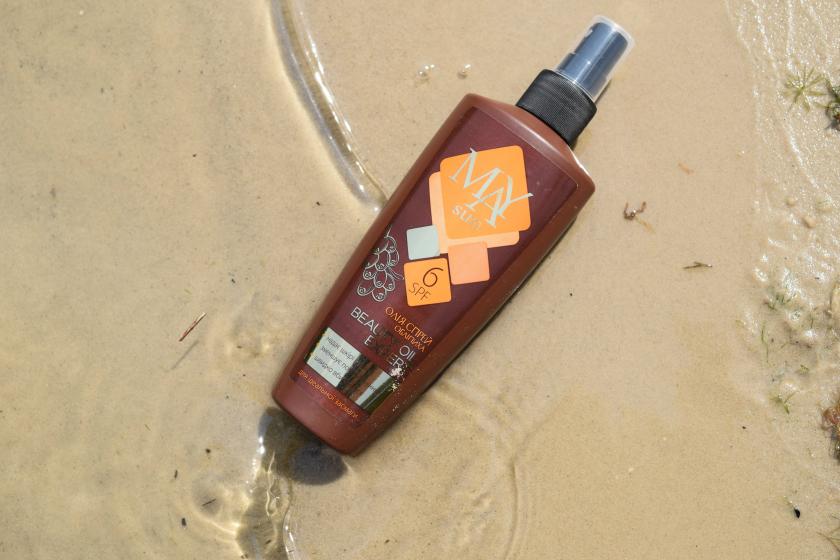 Usually I don't sunbathe at all but hardly ever I can relax on the beach. When I did this I used the oil spray – it moisturized the skin and made it ready for the sun. Also the oil helped to solve some skin problems after the tan (a dryness or irritations). I used it even if I was in the shadow and then I just swim and the remains of the oil were washed off from the skin without problems.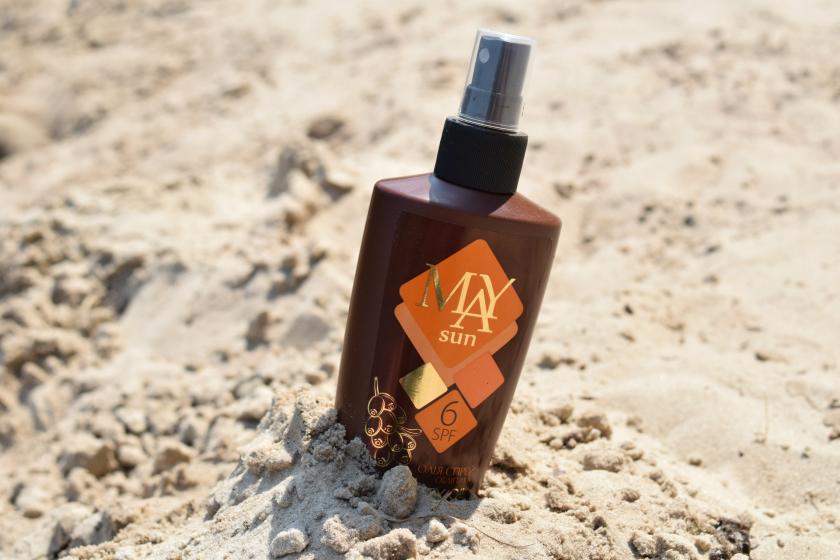 The oil spray is quite convenient. It is used economically, never makes the skin oily and never clogs the pores. But I need to say that all portioners in this series MaySun work badly and you will have got some problems with getting the product with them. So I usually pulled them off and take the product straight out of the bottles.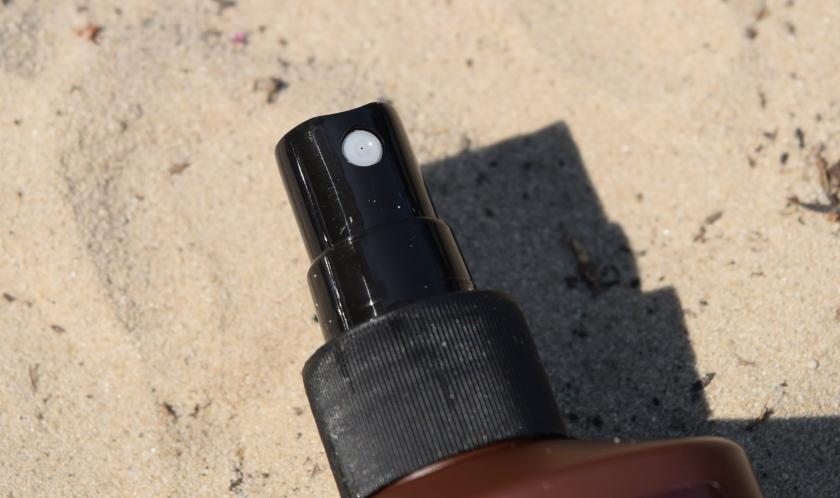 A swatch: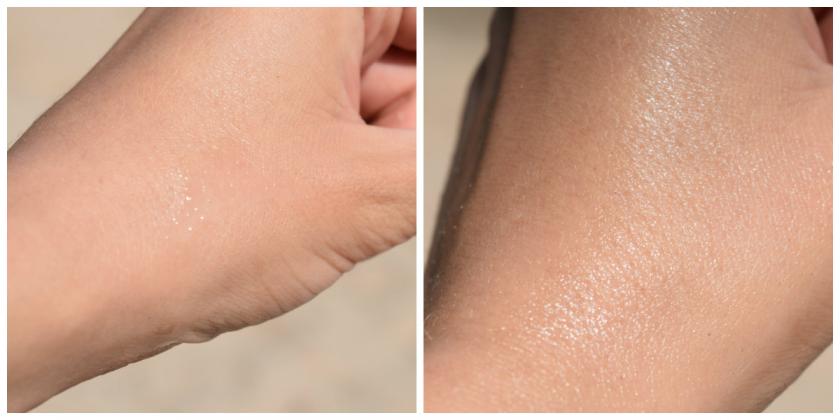 And a composition:

The sun protection sprays had got the same problem. All portioners worked awfully. They sprayed the product everywhere including my husband, my child, my clothes, and a few neighbors on the beach!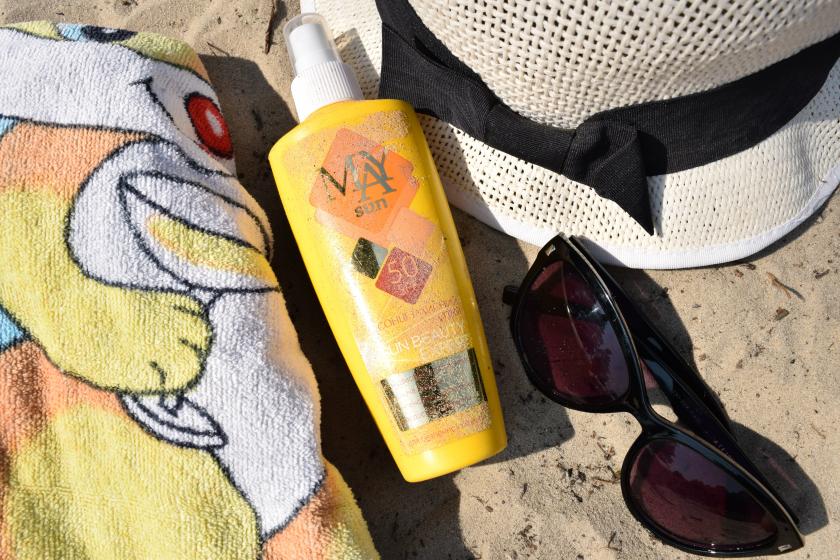 A portioner: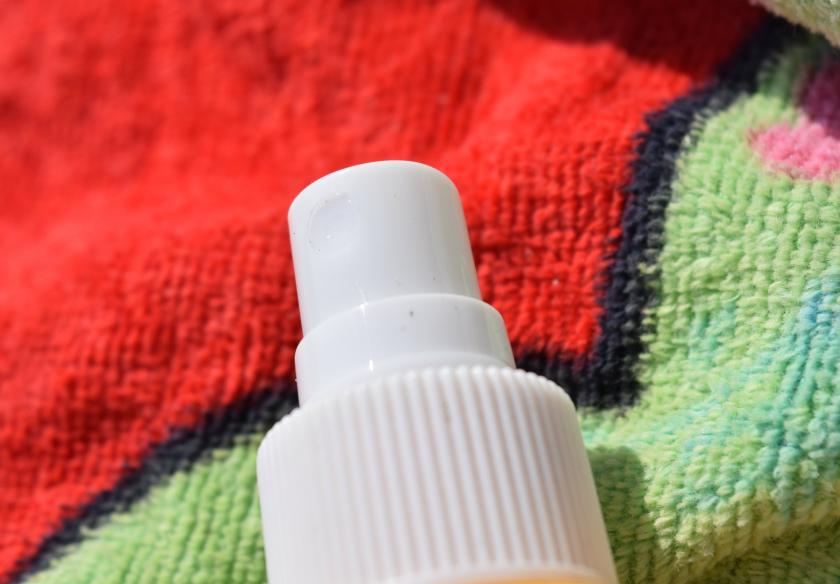 But despite the problem with portioners the sprays have been a finding for me! They gave a perfect sun protection and they worked ideally long time. Usually I tried to reuse the spray every two hours on the beach. And I absolutely loved how my skin looked this summer. It was moisturized well, smooth and health with the series MaySun by EVA. The sunburns? Oh, I don't remember what it is!
I can say that the sun protection sprays are very long lasting. One will be enough for 10 days if you use it with your husband! I used all three bottles – choice one of them depended on the weather, the power of the sun, my own plans… 
A composition:

The sprays have got a tender textures. They are absorbed quickly, never make spots on the clothes if you are in a hurry and dress quickly after using the products. And I liked how light they were – any unpleasant feeling in the skin! Just light (and powerful!) protection!
A swatch:
If I wanted not only to protect the skin but also give to it a nourishment and moisturizing I used a san protection balm MaySun! This product had got a convenient portioner so I liked using it. And the balm was really good helper! If the skin was exhausted after the hot day the balm gave to me a good care. I liked this product by EVA and I hope to use it next season or in winter if I will decide to sunbathe.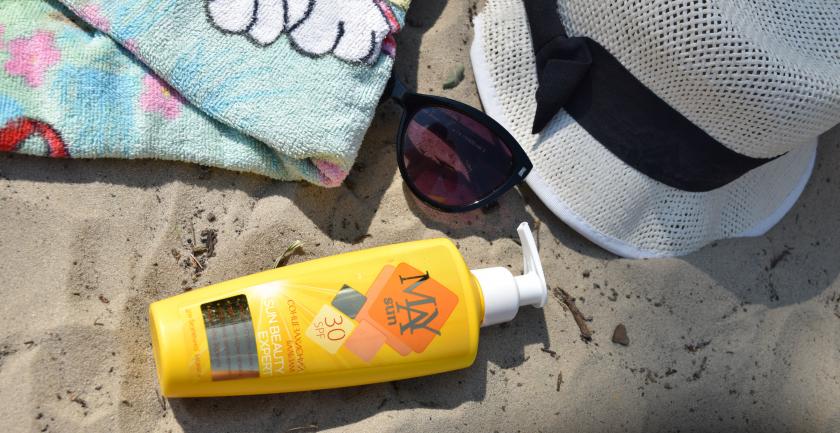 A swatch: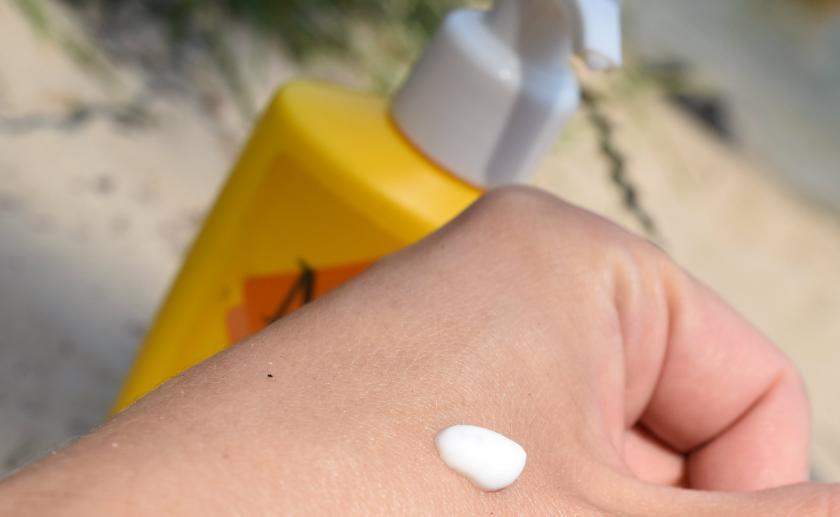 Tan in winter? It's possible!
I think the sun protect series MaySun by EVA is very good choice for winter also! We can sunbathe in mountains or on the beach in warm countries. Or just in solarium. So we need powerful sun protection even now. Why? Because:
The skin in winter isn't ready for powerful ultraviolet radiation so you need to protect it stronger than even in summer – the sun protection spray MaySun SPF50 will be a good idea for this!
The skin (especially if it is sensitive) can suffer from the unwonted sun of exotic countries. It can react with an allergy, irritation of dryness so the sun protection balm MaySun can give good treatment in this case! 
The sun in winter can be especially bright and powerful if you try to sunbathe on ski resort so you need a special product which makes the tan perfect. It should be a good helper and a protector also – the oil MaySun which has got SPF6 will be good product for this!
So I hope not to hide the series MaySun. May be I'll need it in January also!
Are you going to go to the resort in fall or in winter? Where do you like going in winter vacation? Which sun protection cosmetics do you usually use for this?
*The sun protection series MaySun was given by the line of the shops EVA for independent testing. There are other products in this series. You can buy them in your EVA!