Style of 70s: Two looks with boho-dress and bag from Bangood.com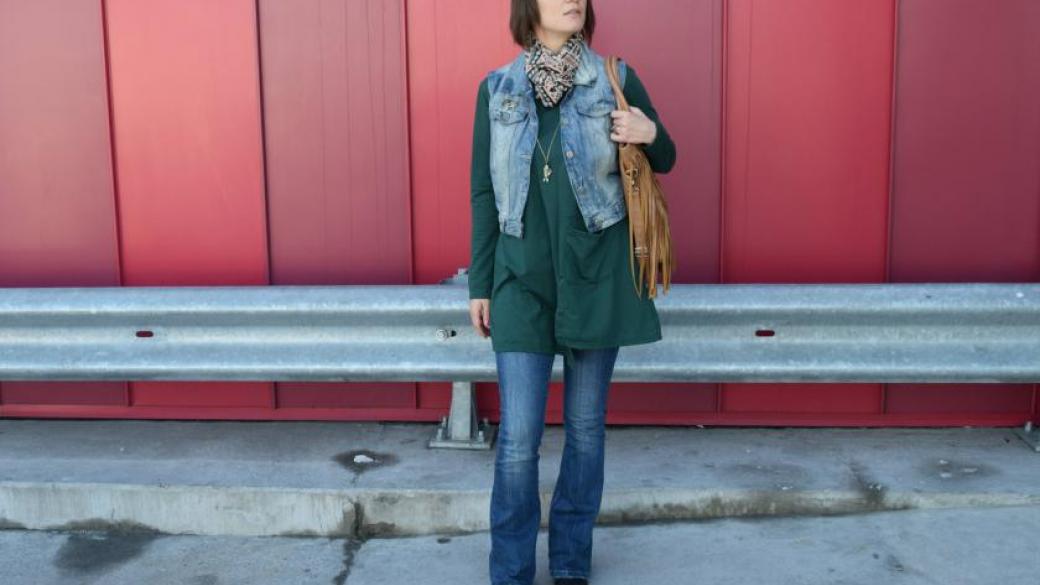 When I saw this dress on Banggood.com I understood this is a best thing for embodiment of style of 70s! This is not my fav fashion time and not my fav style in general but this deep green color leaves no choice: I needed to make something really like in 70s! Of course I ordered this dress! And a small pink bag for it! I thought about them a lot and made even two looks with them! Both are the main characters of my today review!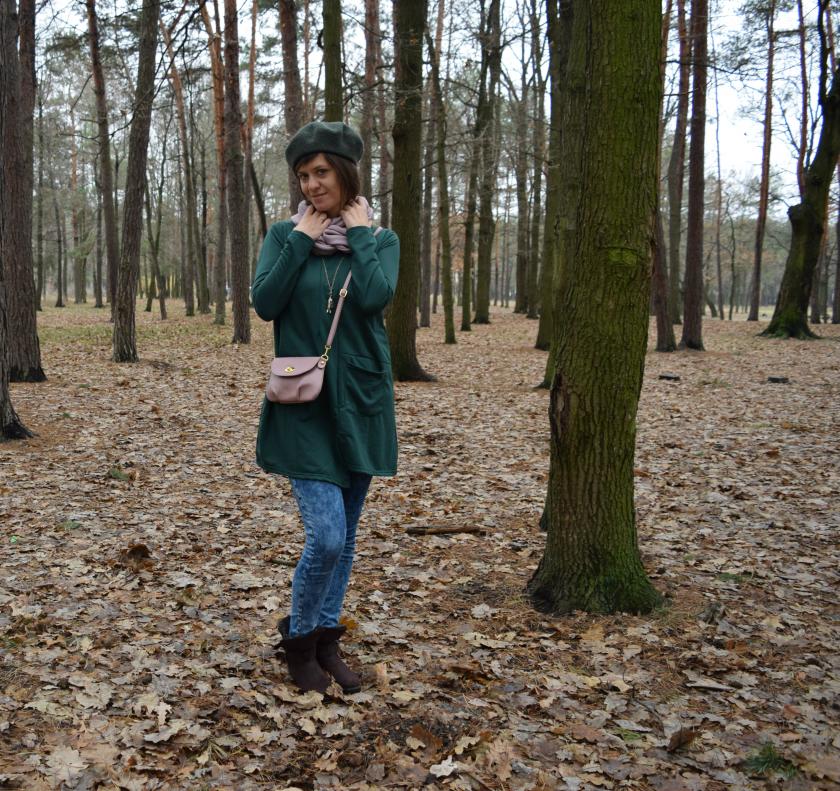 The dress is very versatile! It looks like a dress for one case but this is not true – it can be suitable in different situation. But… the 70s are the most interesting idea.
How to wear the 70s's fashion? Well, we need:
flared pants (jeans)
a combination of boho-details (fringe!), romantic details, safari-style,
a beret,
a long blouse which is wore over the pants (I have got no blouse, the dress is more interesting!),
a neckerchief,
a brooch and a long necklace (with a long chain),
a vest.
These is not all details we can use but I took only the most interesting ones. Choosing a flared pants I took jeans – denim fabric became very trendy actually in 70s. That's why I also choose the jeans vest. 70s loved all vests – mini, midi, maxi and I like the first variant.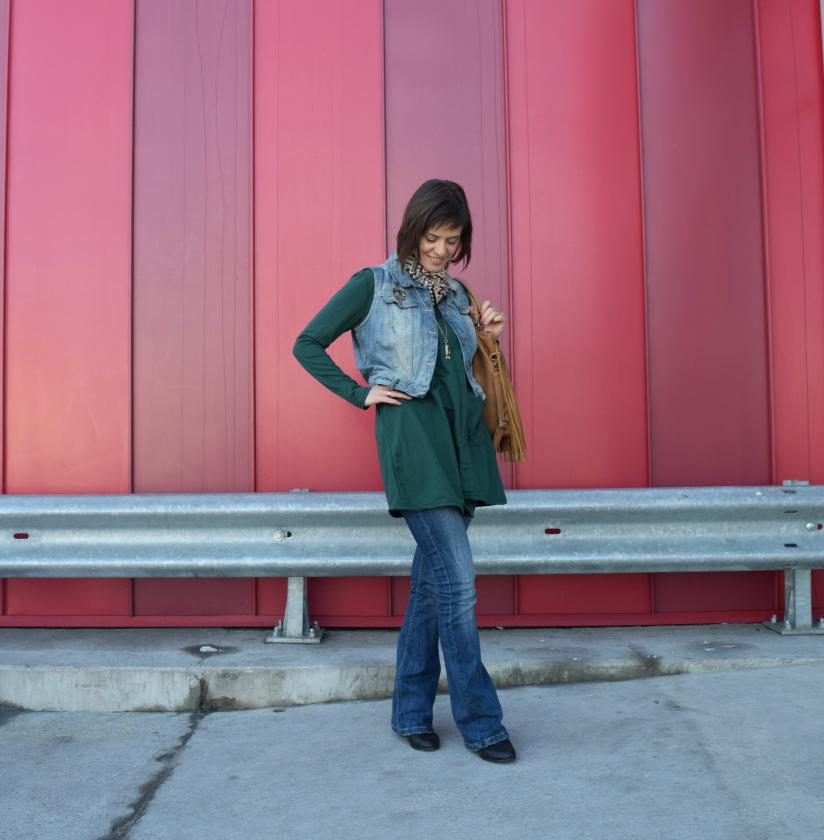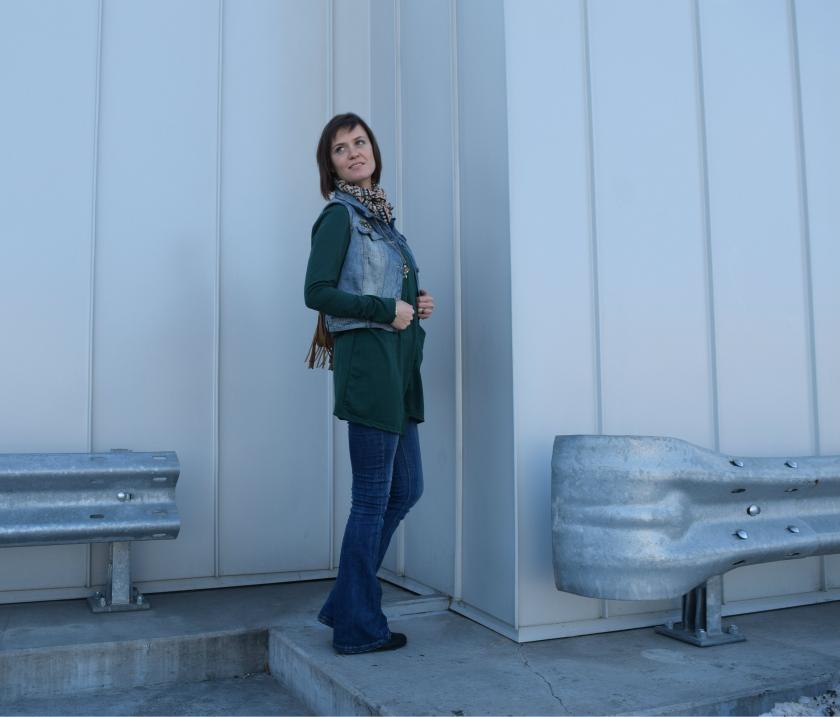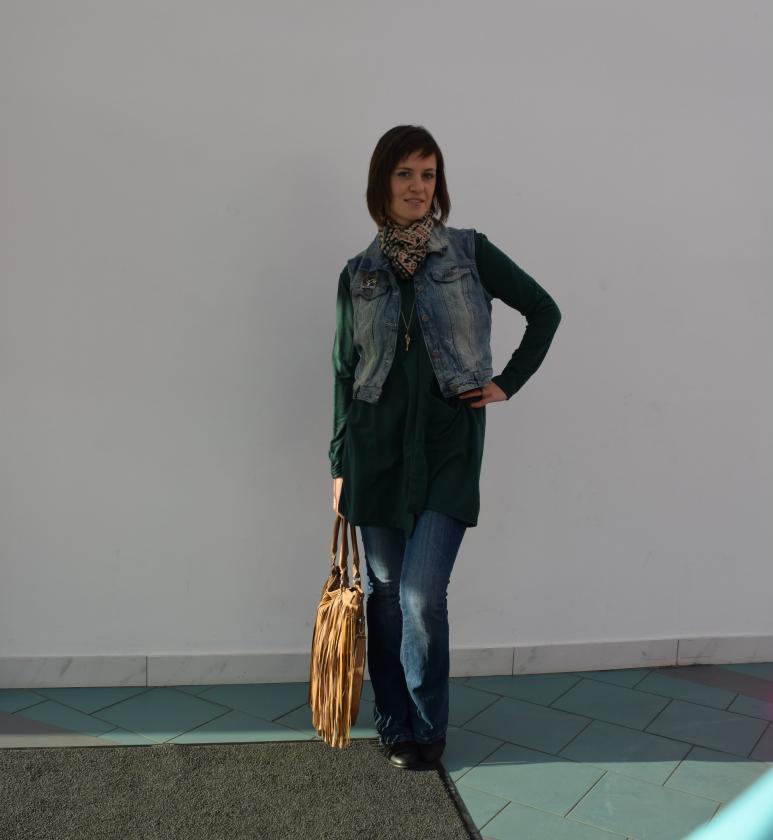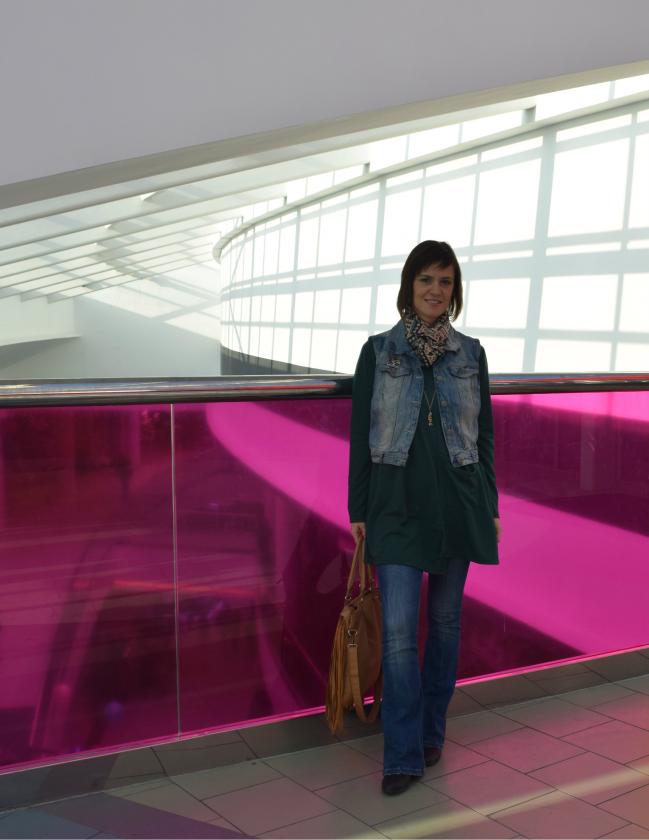 This is my look I chose for the premier of Fantastic Beasts – the most long-expected movie of the year! So you understand how important this outfit was! And I can say that Banggood's clothes managed with everything I had hoped! 
The dress is very comfortable, it looks perfectly, I absolutely love its deep color! I wanted to find this kind of green and only now I have been done it. The dress is bigger than I need (I ordered the M size) but I have been satisfied with this. Oversize is always interesting!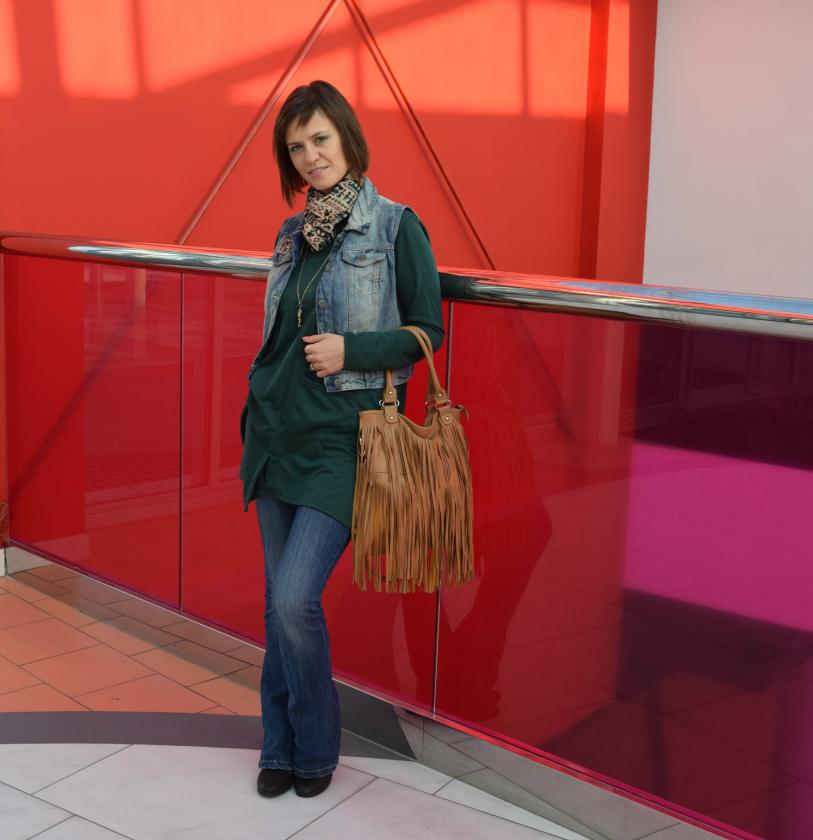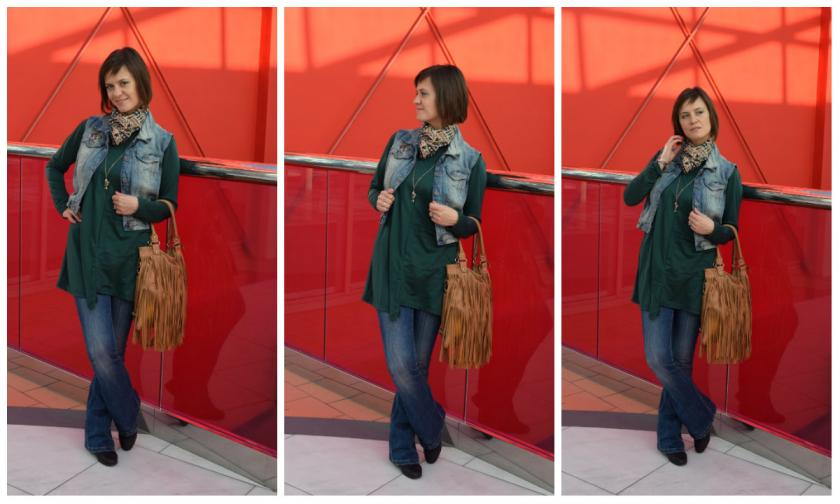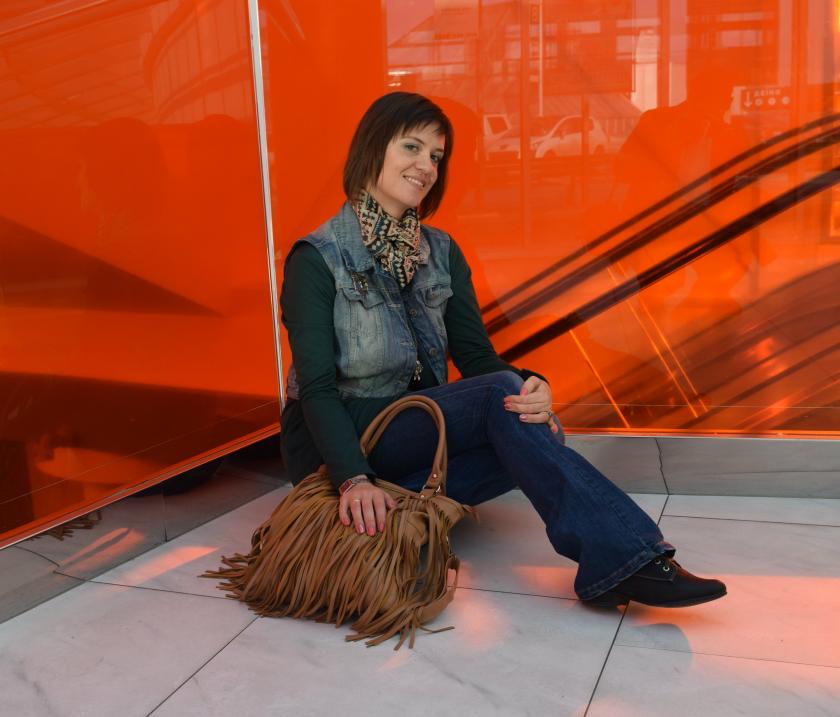 And what about a bag? I was finding a bag which had got the same color – tender light pink. And now this is mine! I wanted a round bag but this perfect clutch has been really chic so… how could I not to buy it?! This color is ideal! I like this romantic style and the bag is a very good pair for my tender pink scarf so I like wearing them together. 
I can say that the bag from Banggood.com has also  got a really chic quality, it looks perfectly and I have no claims – this is my fav finding for this season! And I think it looks very good with the wintery clothes! 
One other look with my dress and bag from Banggood!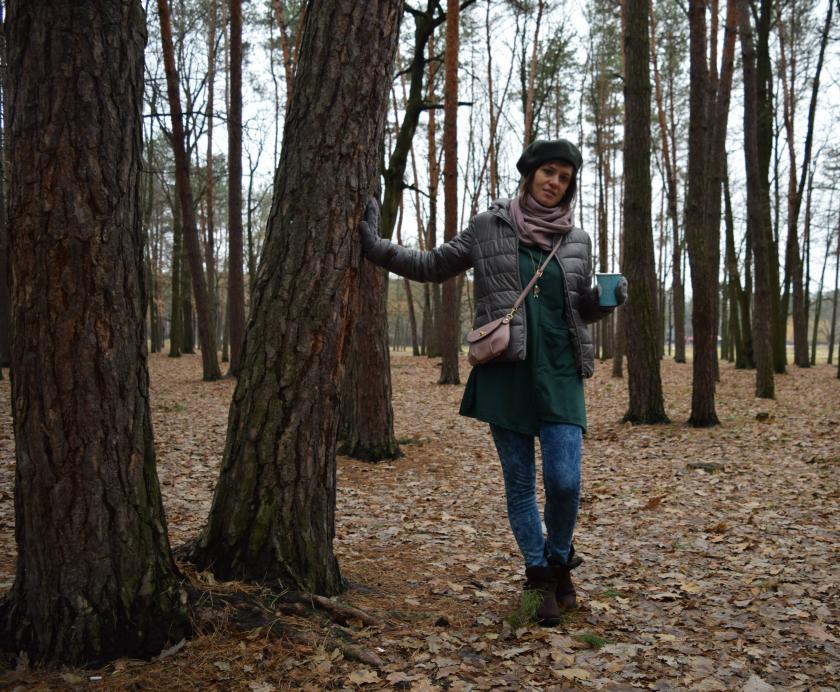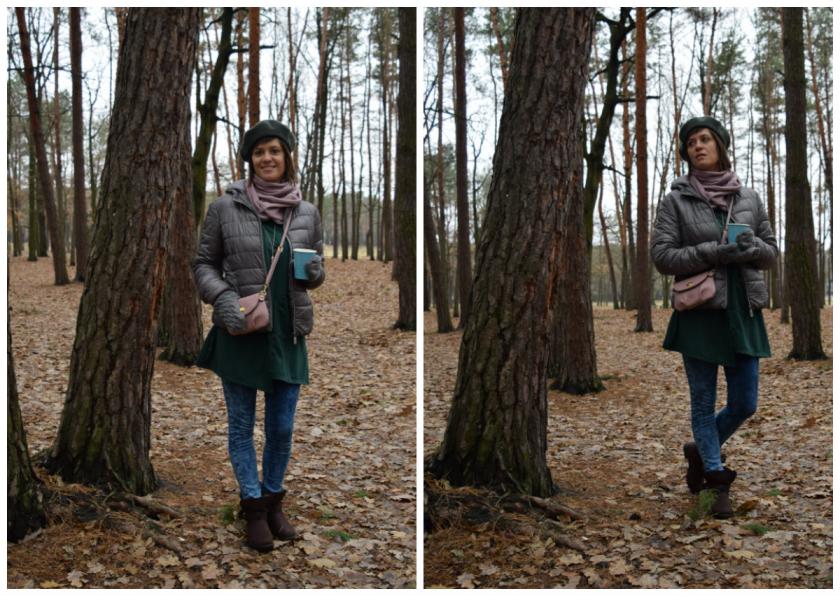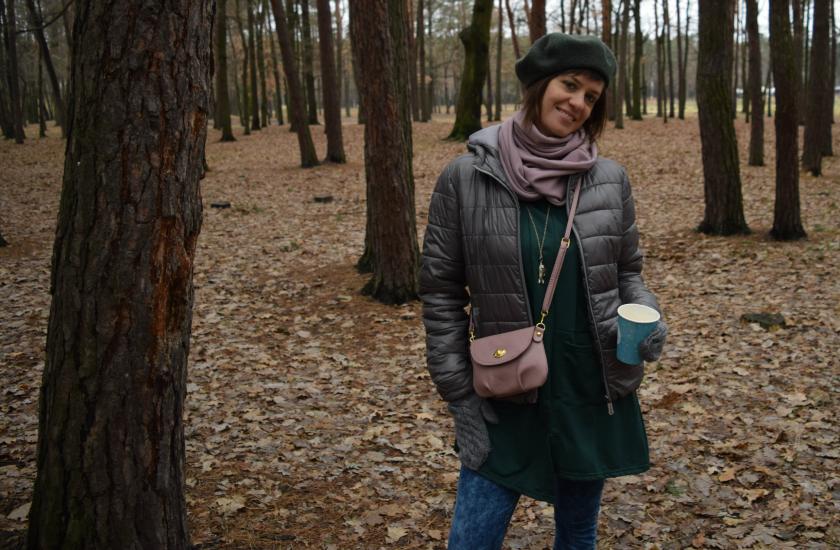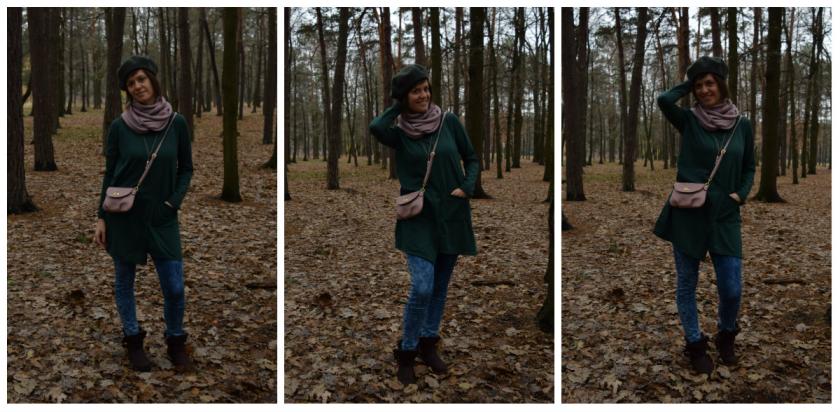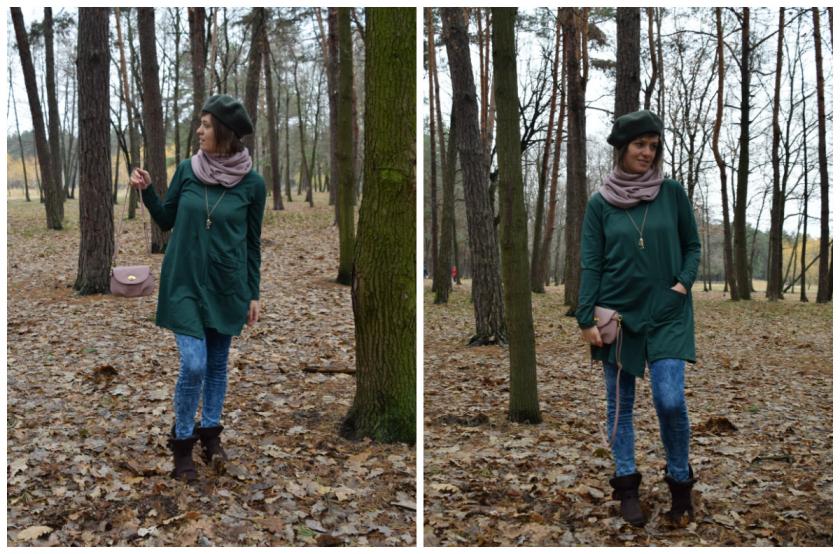 Want to have got the same dress? Find it here! The bag is here!
Do you know this shop? Have you got the clothes from Bangood? Do you like them? 
You can buy the dress and the bag on the web-site and don't forget to look throw the chic offers here and here!