VOVKlook. Me and my shirtdress by VOVK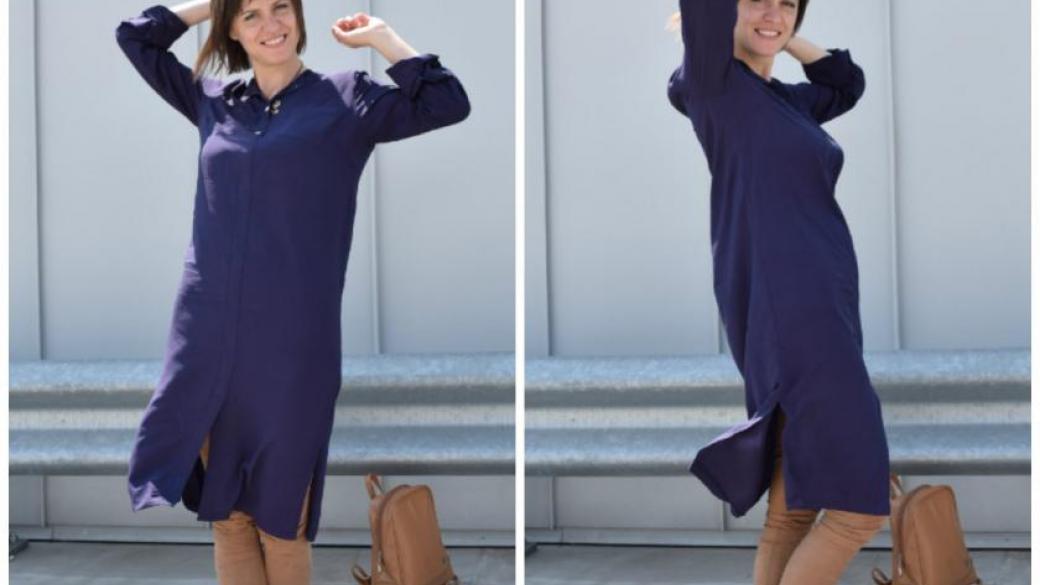 This November... oh, sorry, no! This July in Kiev is not really warm. sometimes we have got a few hot days but then the weather is like today. Nasty. How to make this day better? Of course I should show you my fave VOVKlook - the look with the shirtdress by Ukranian brand VOVK which I like so much this summer! Today review will be not "cosmetical") A small part of my style is here!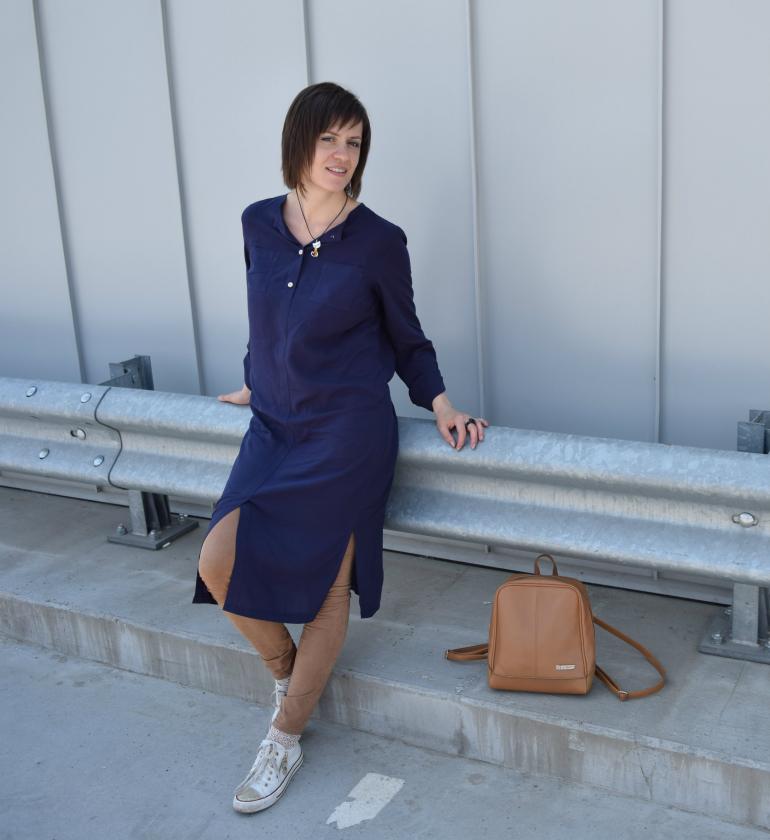 What can I say about this dress? It's gorgeous and this is all. 
I love the color. This dark blue is fantastic (despite the fact that my habby says it looks like a uniform of a school worker. If a man can uderstand this??).
I love its light fabric. I don't feel the shirtdress on me, because it is weightless!
I love the style. So comfy and convenient dress is a real finding! And it looks perfectly everywhere, I have checked.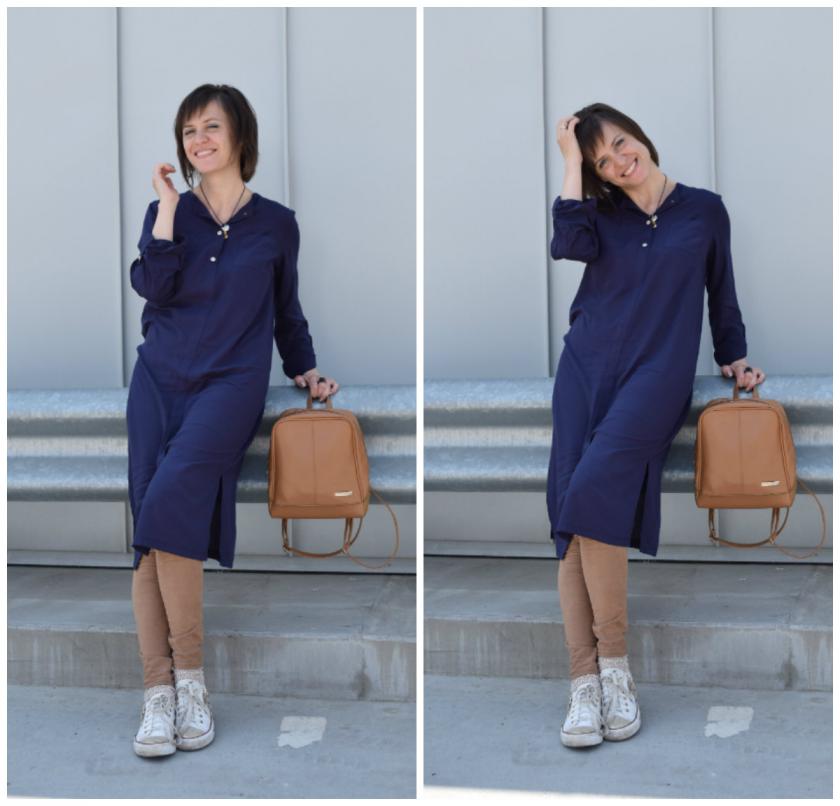 I love how the dark blue color looks in pair with beige and brown so... Of course I wear them together! My leggins are very good pair for this getup. And the backpack is a perfect company too!
Sometimes I add a belt also. I think it can be suitable here but not always.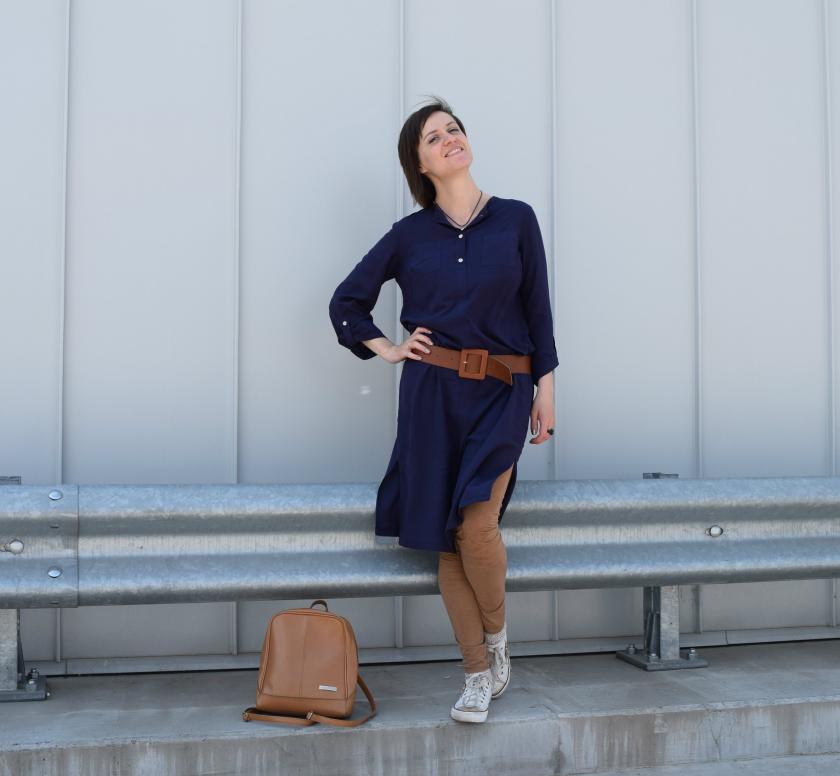 The fabric is very thin and light so the shirtdress easily became wrinkled. The belt helps to hide this effect but sometimes I like the careless look of my dress and don't use any accessories.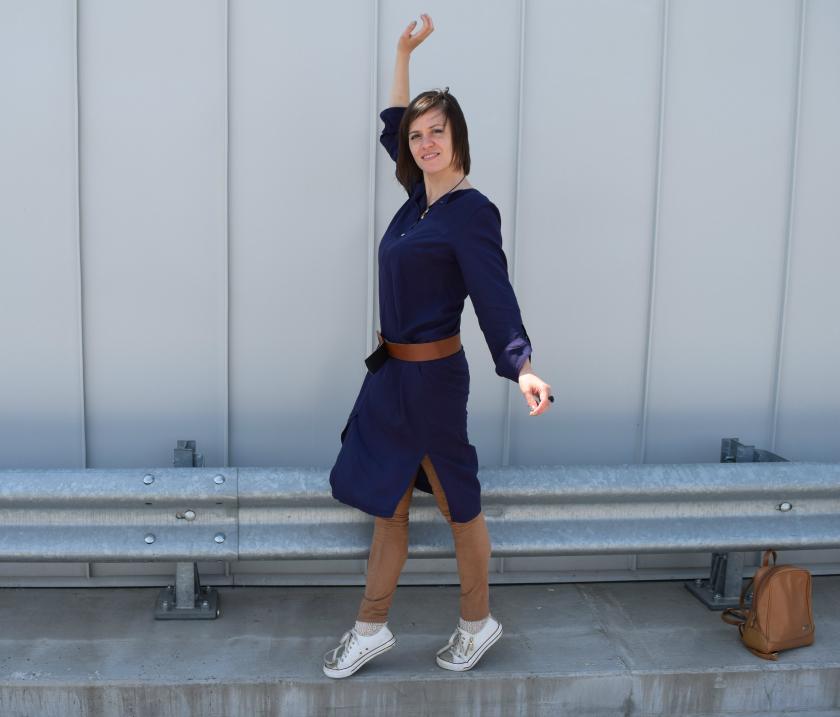 Usually I wear this shirtdress with the gum shoes but sometimes I choose the sandals. Ever shoes are suitable here, this thing is versatile! 
The shirtdress wasn't the first thing by Ukrainian designers in my closet. But exactly after getting it I decided to wear as more Ukrainian clothes as possible. And now I try to buy only things which were made by Ukrainian producers.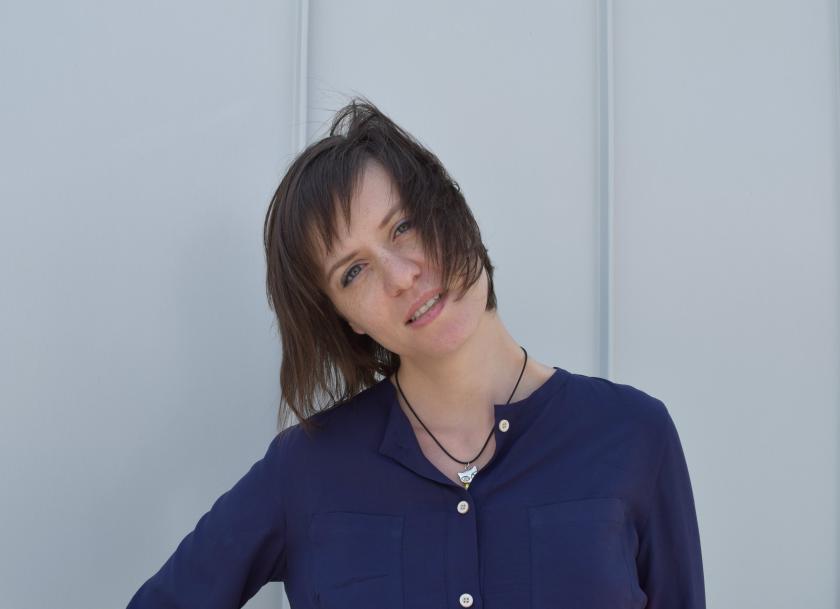 Do you wear clothes from your country? Do you like the shirtdresses which are so trendy now? What do you like wearing this summer?
Details:
Shirtdress - VOVK,
Leggins - New Yorker 
*You can buy clothes by VOVK in lots of shops in Kiev and other Ukrainian city (the whole list is on the brand's web-site). New studios by VOVK open almost every day, wait for a new one in your city!