When it was warm and my hair were longer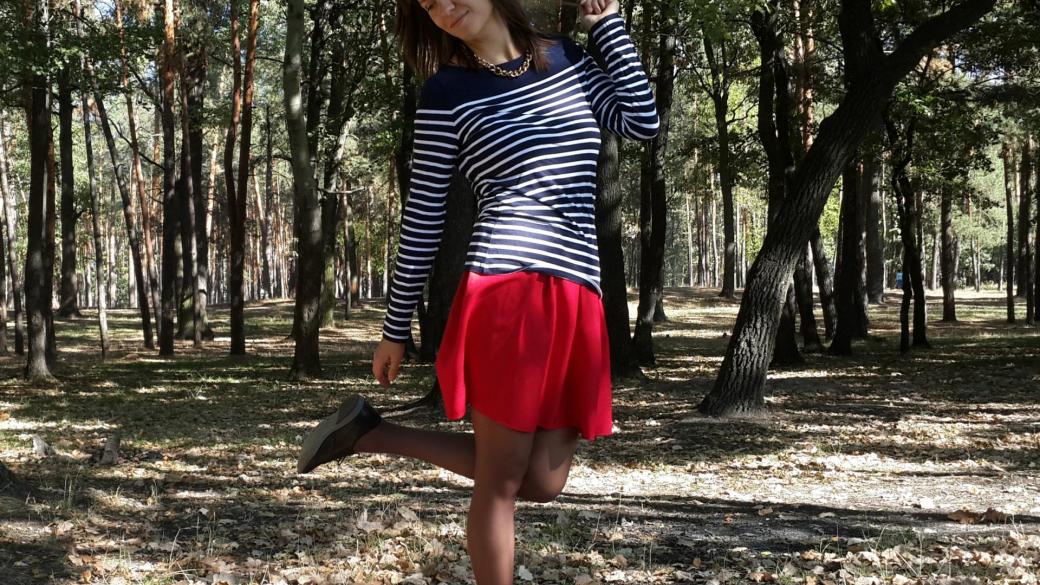 I have found one of my looks which I made in fall yet and then forgot about it! Now I look throw the photos and understand that they are quite interesting. So I want to show them today. My fave autumn outfit for the days which were so bright... Looking at the sun and warm world is so important now when we have got the coldest and the dullest wintery days.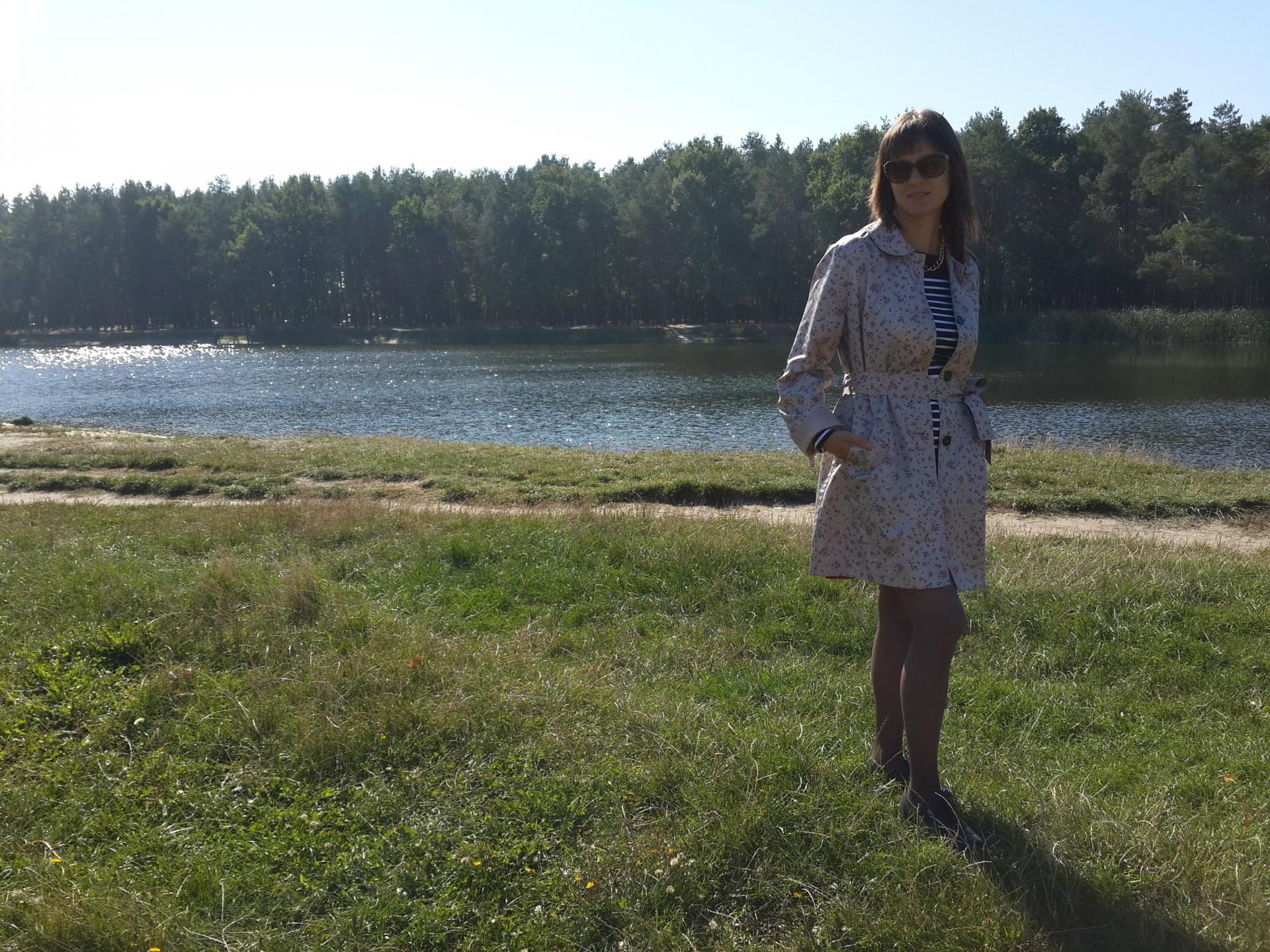 It was the time of my light trench coat. It has got pastel colors and it is really suitable whet the weather is not warm but not so cold yet. Perfect idea for walking with my daughter. Especially if we go to the forest which is situated near our house.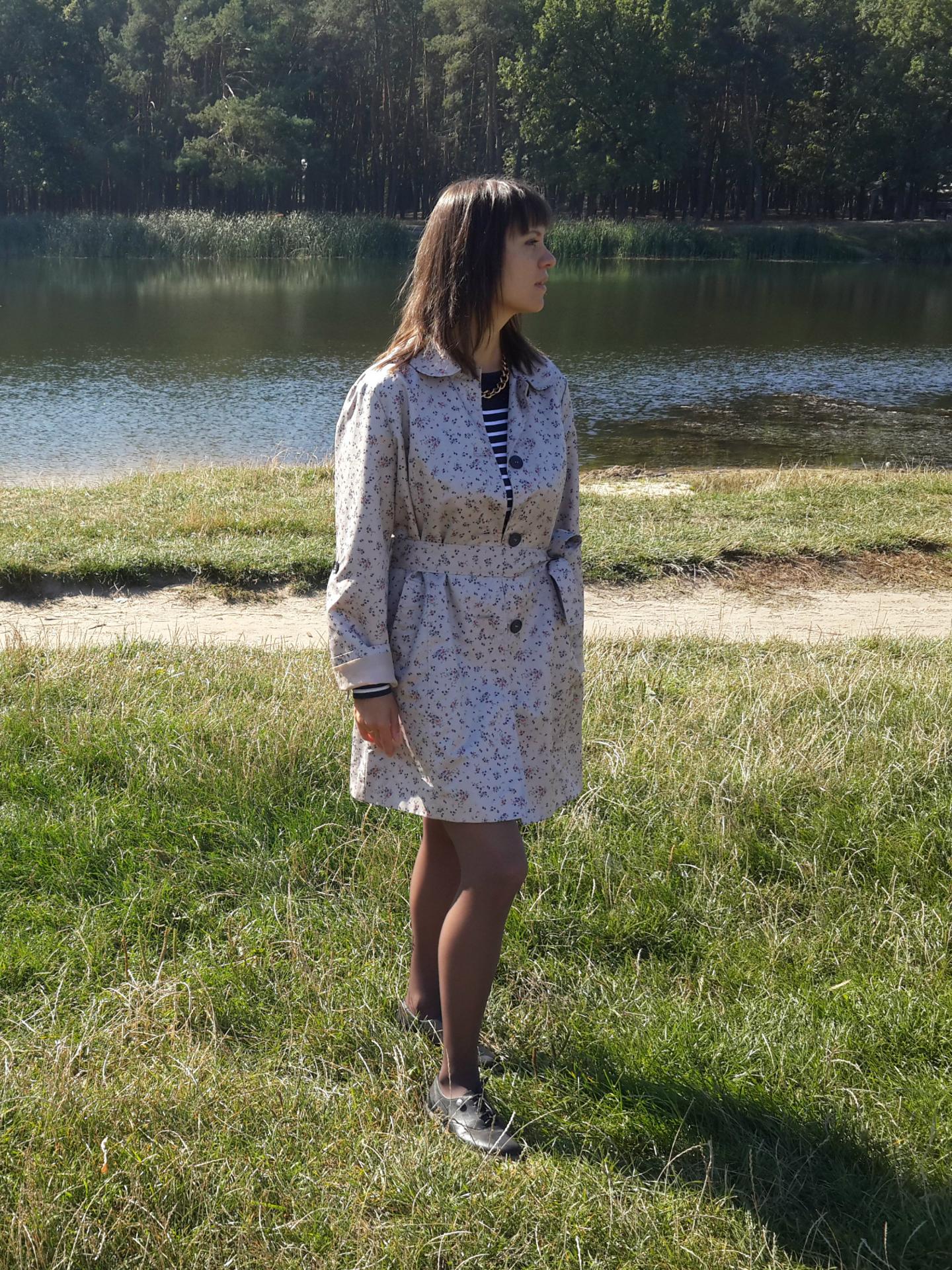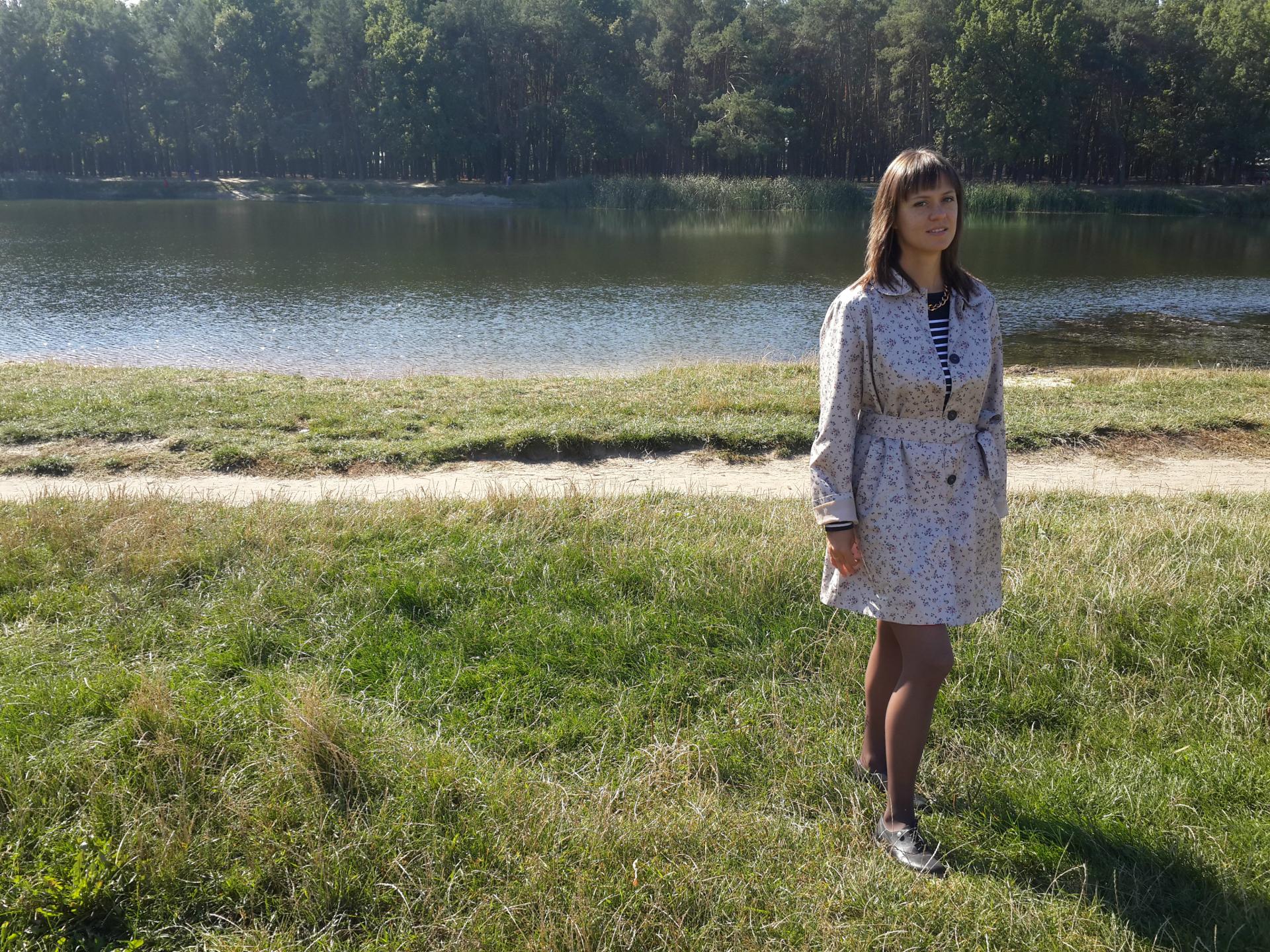 This lake is very picturesque and we swam there in summer. It is not deep - so it safe for children. And of course I like swimming here. Now the lake is under the ice and boys play here hockey. In fall it was just absolutely beautiful place so I could not take a few photos here.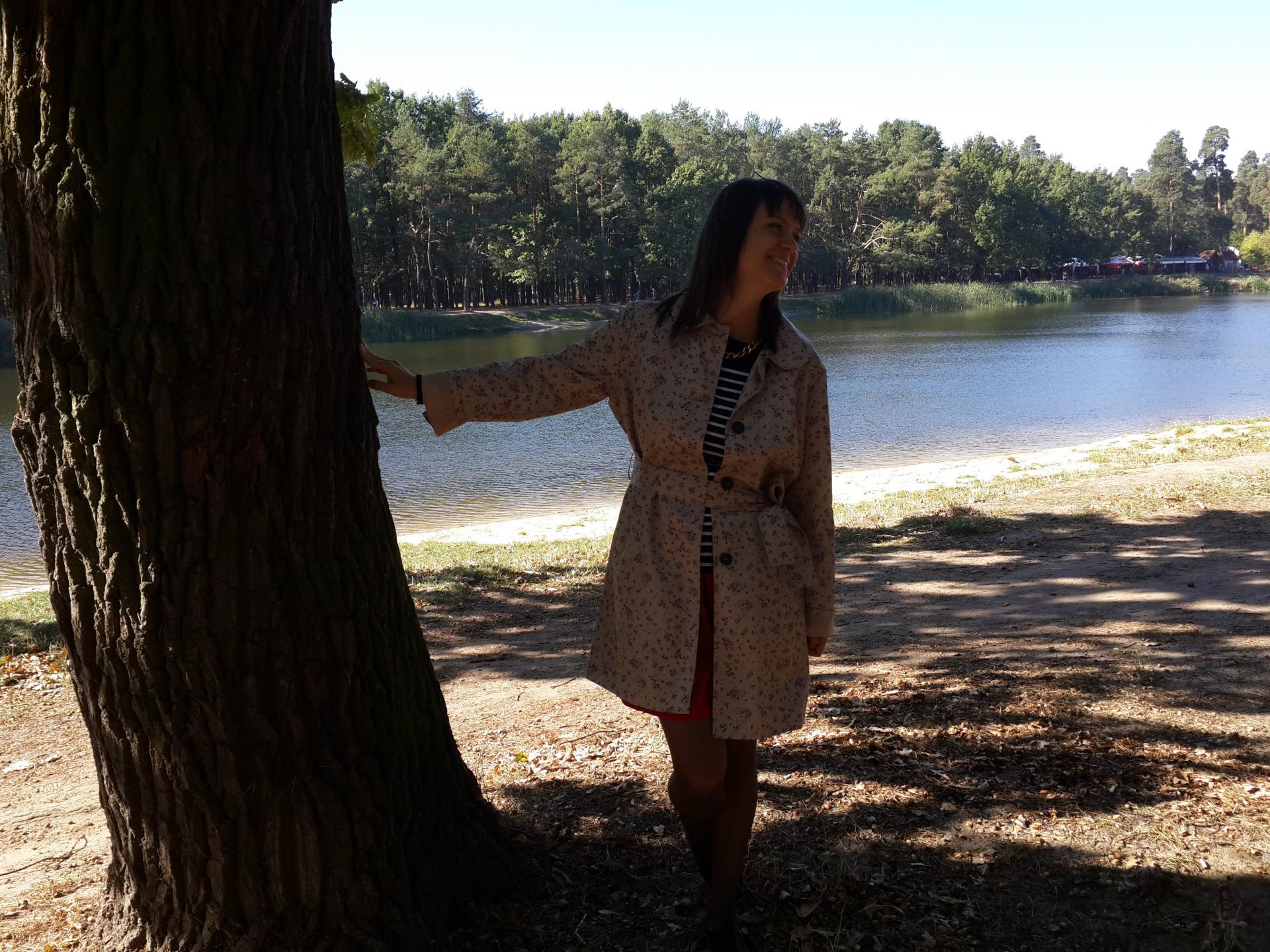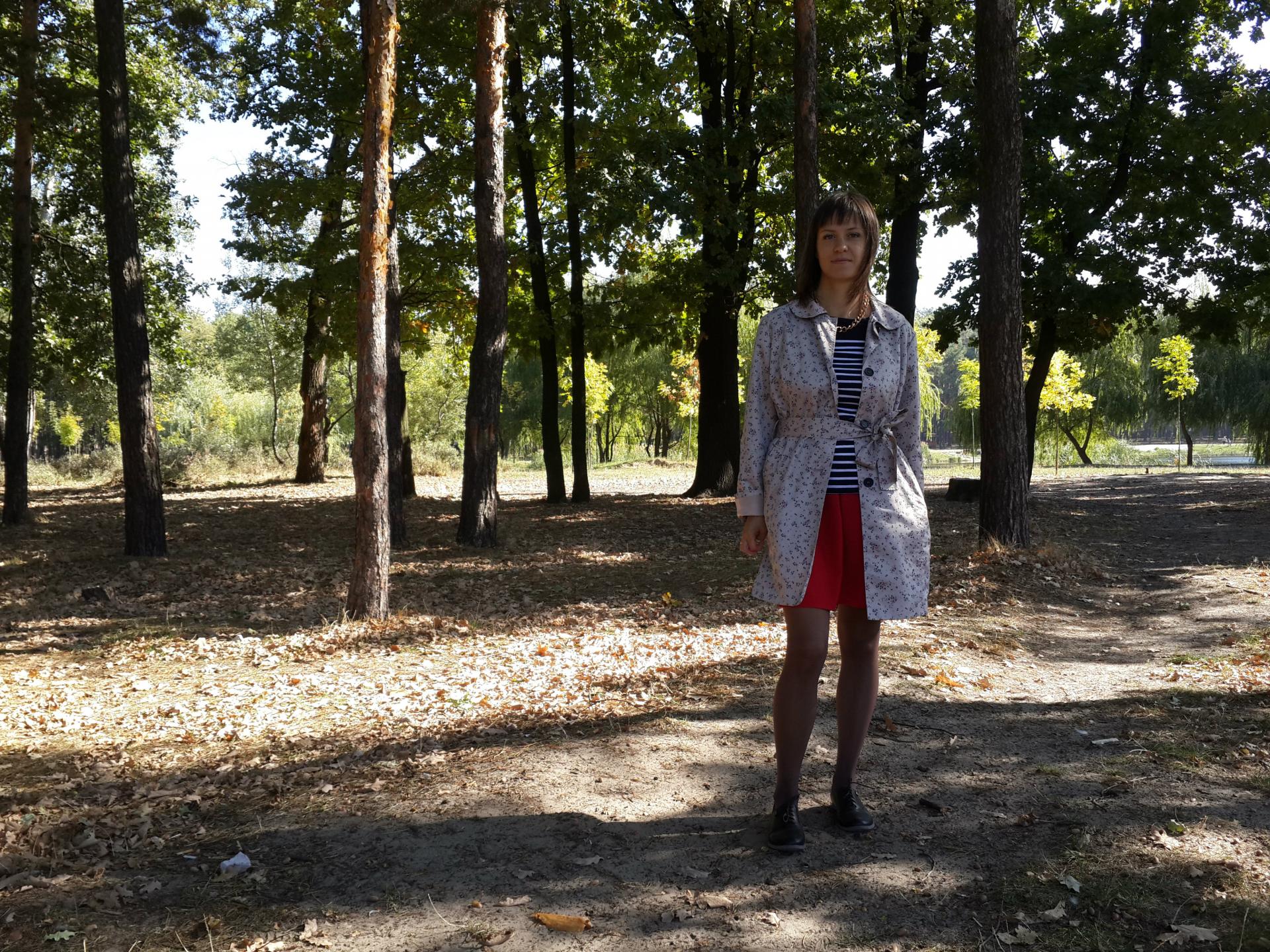 You can see that my hair were longer. Now I have got other hairstyle but I don't show it now because tomorrow I'm going to change it again :) Do you like me with the long hair?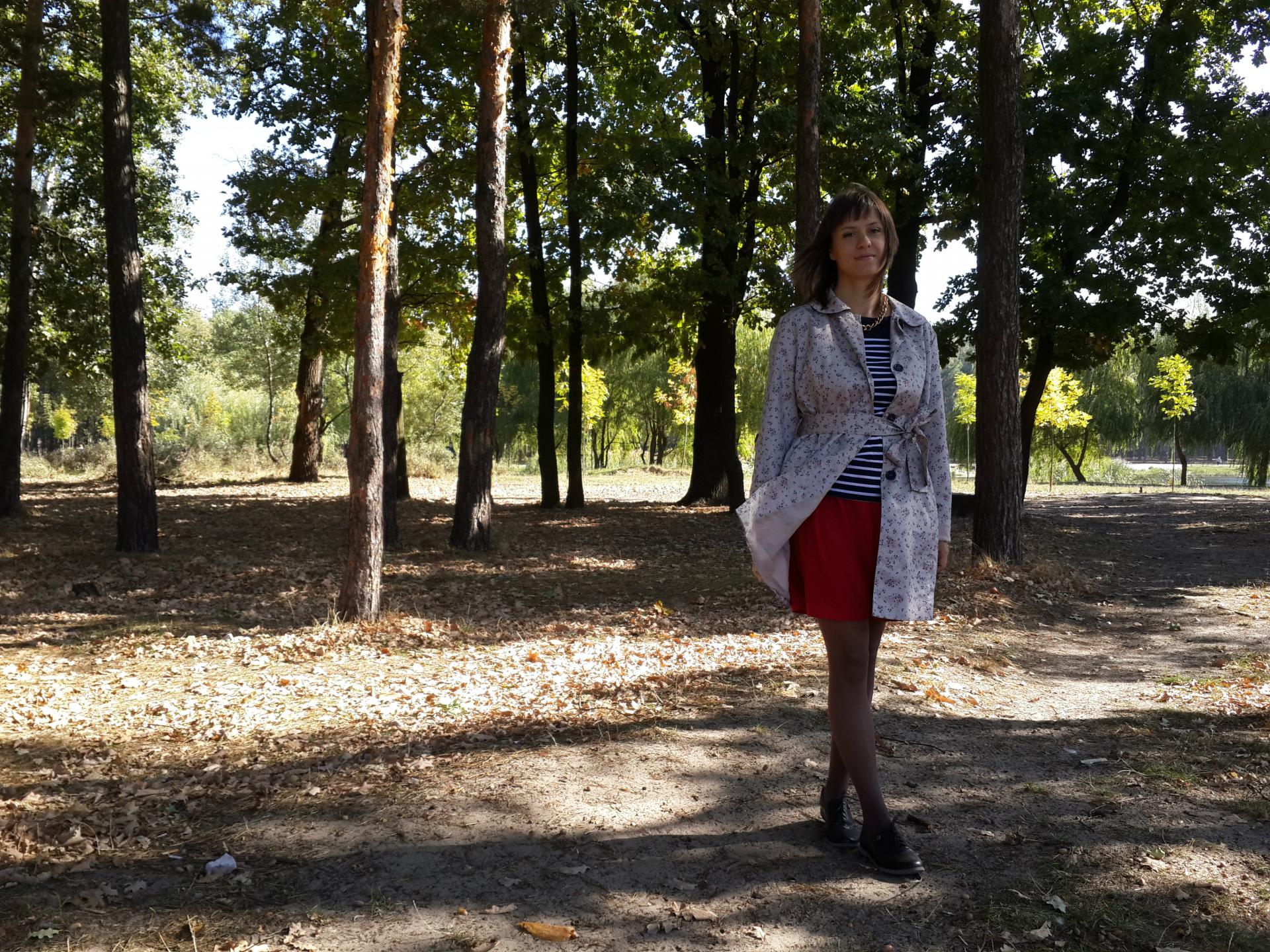 And this look without the coat. It was really warm so...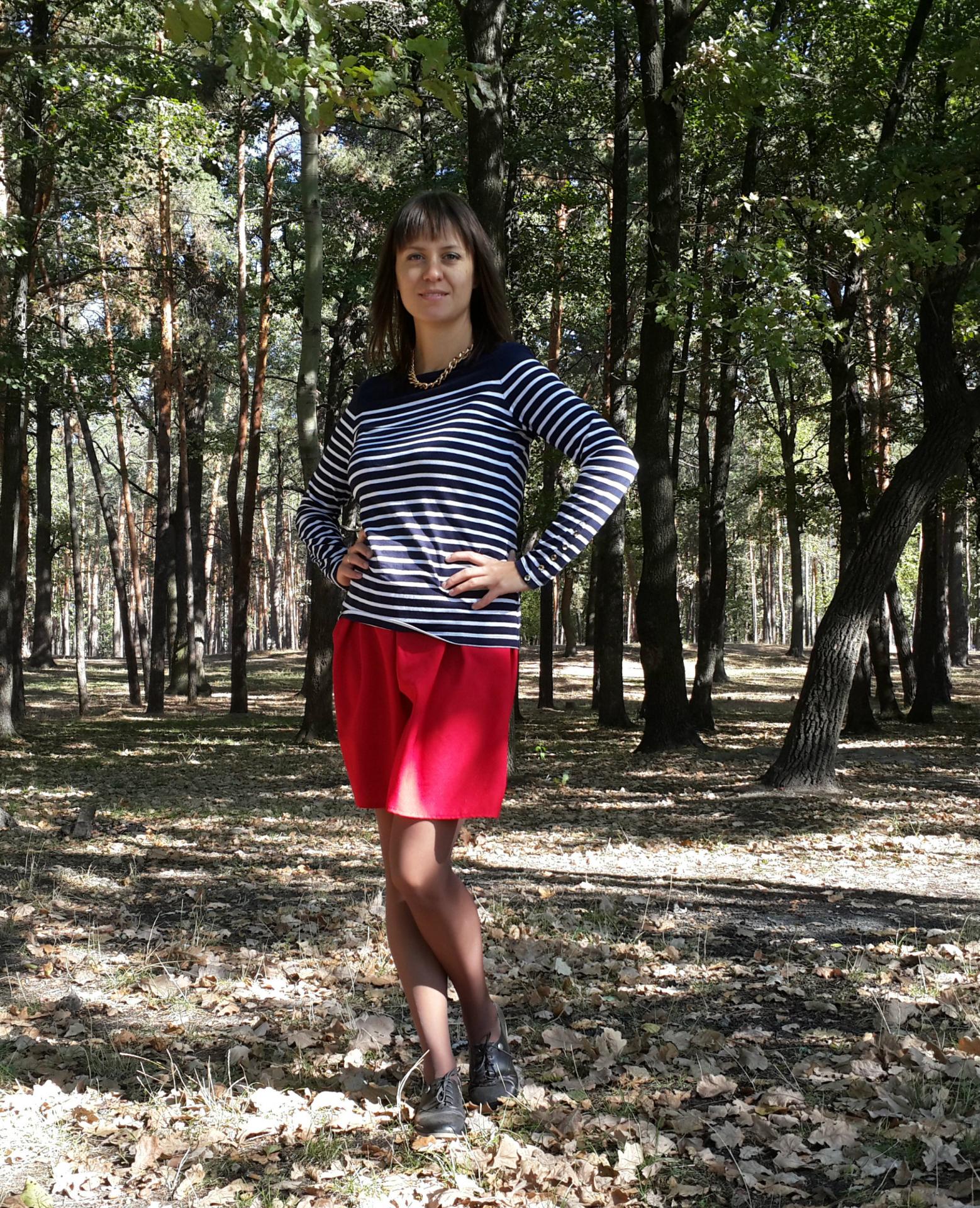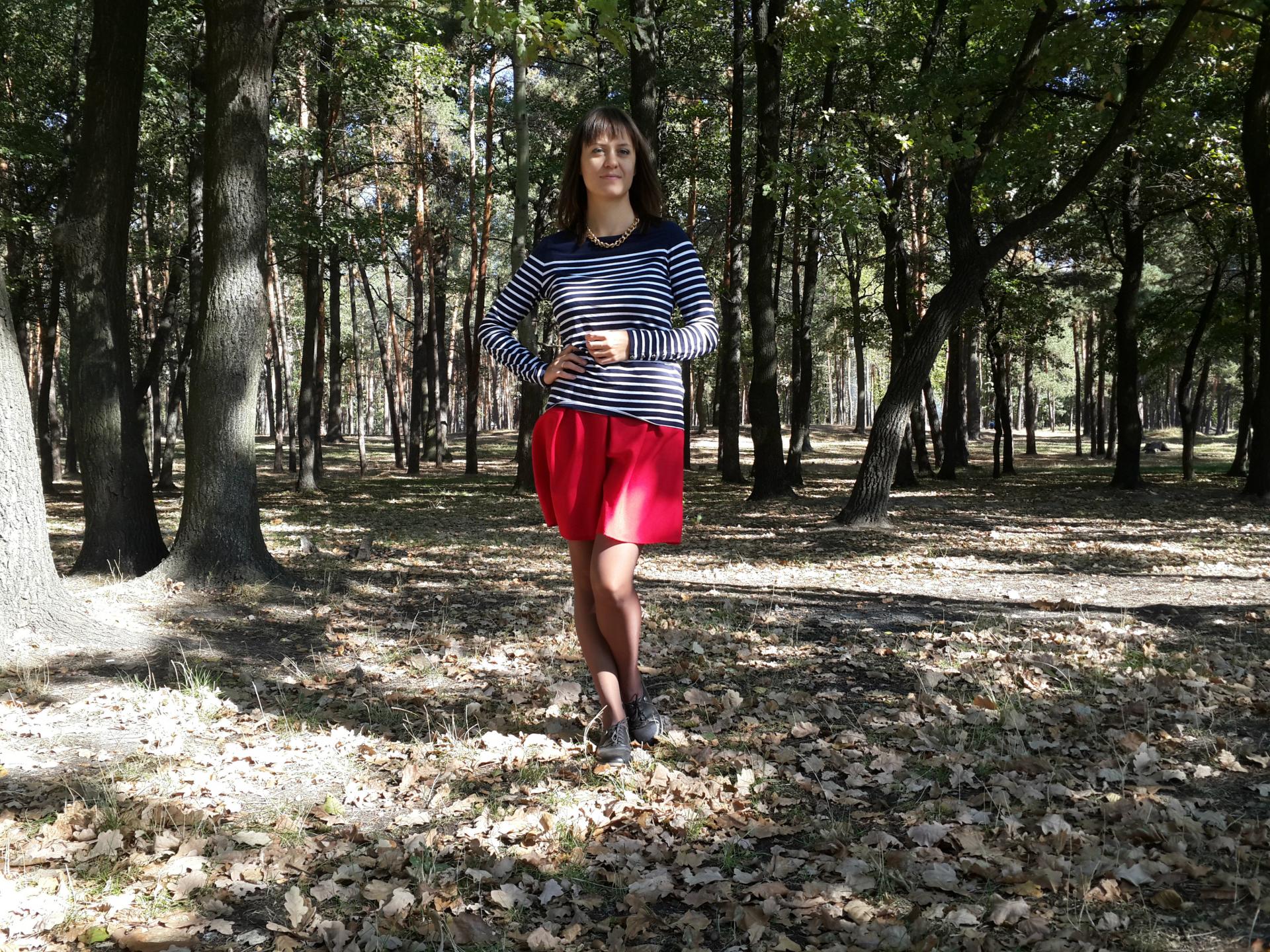 I like this pair - a striped top + a red skirt. Especially if I can mix blue and red hues. Sometimes I change clothes but this pair of colors and prints is always fave for me. It's bright and when I wear it I feel confident.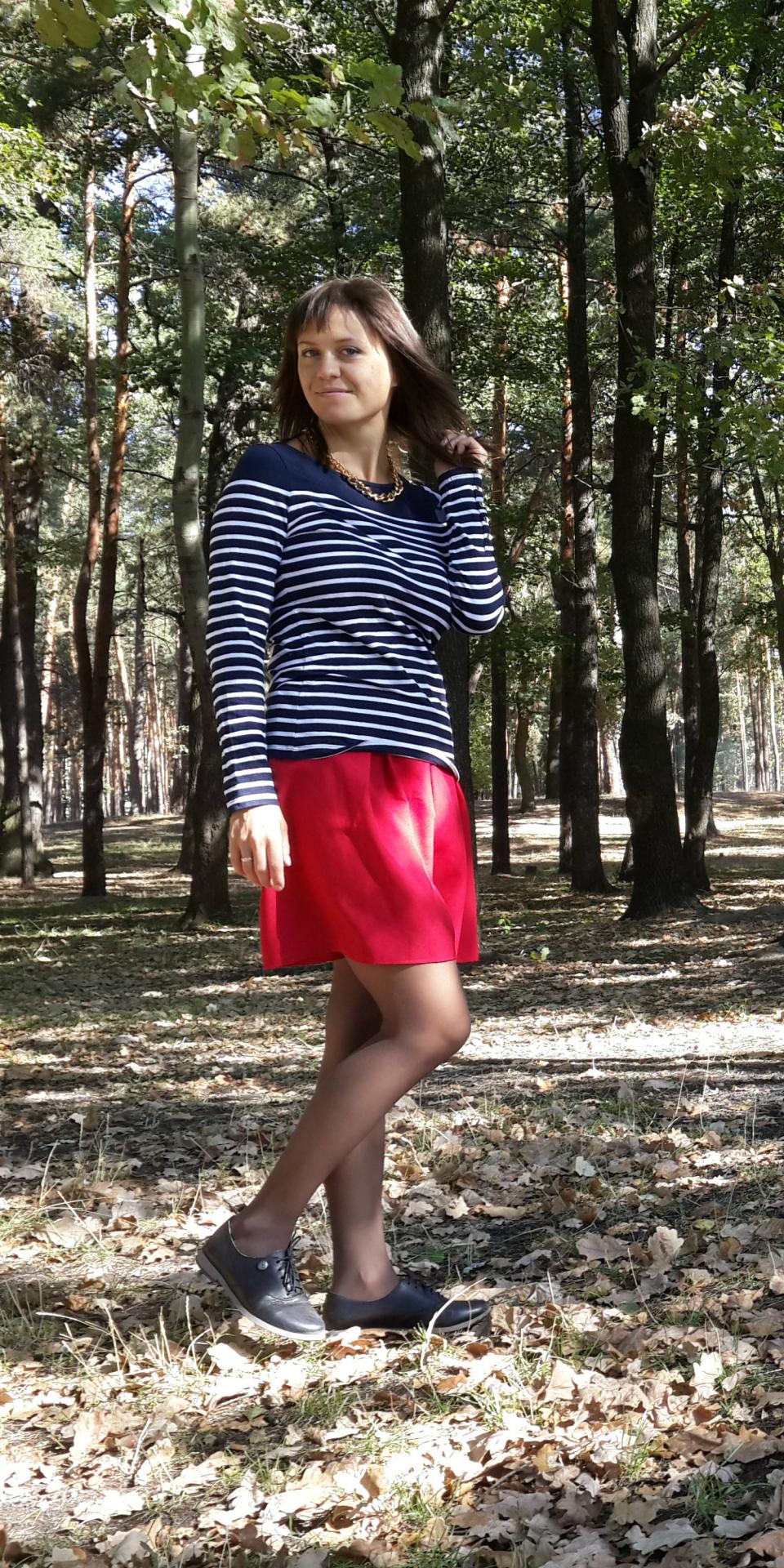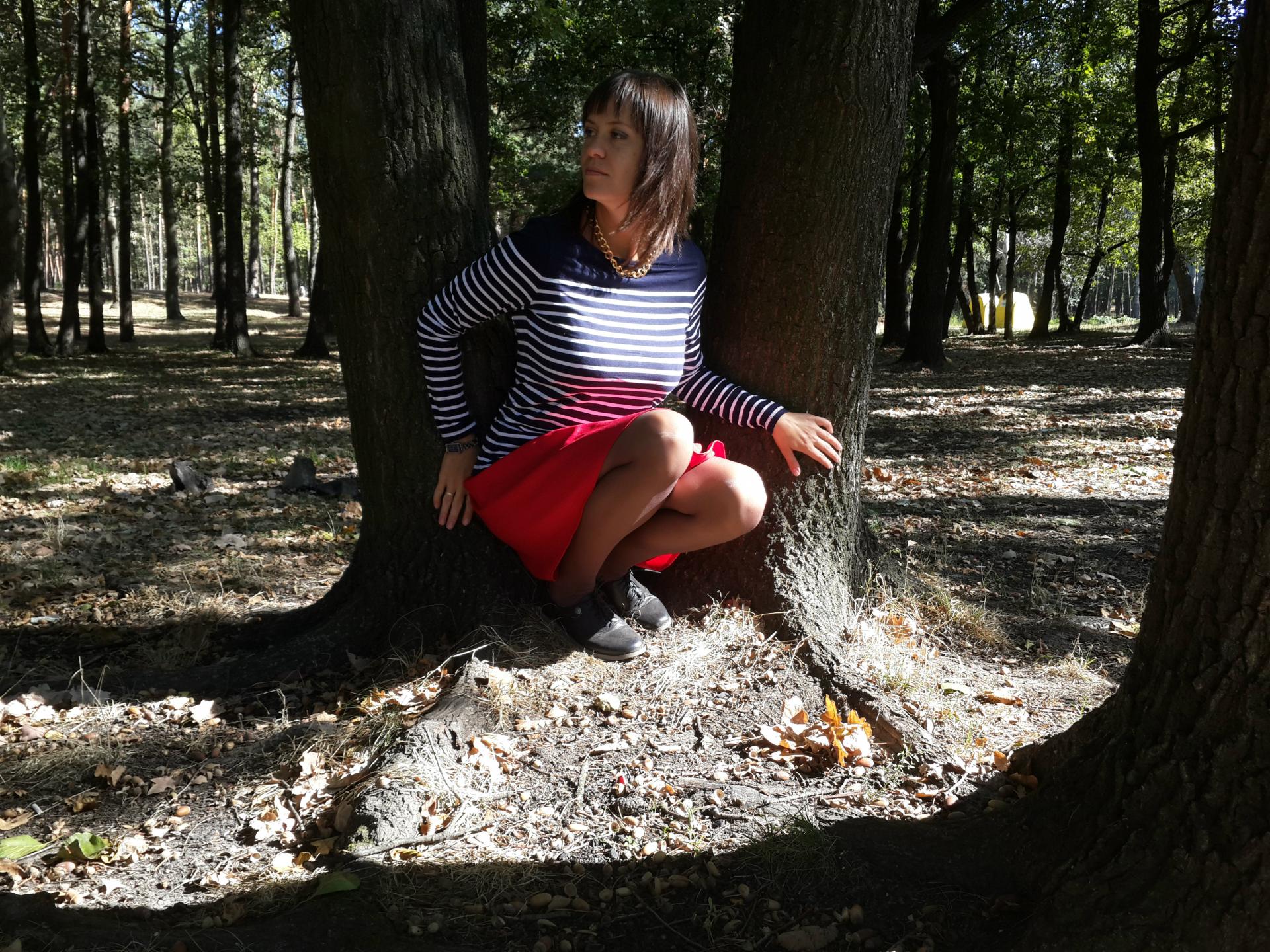 I think I will wear these clothes when it is warmer, I look forward to spring. And what is your fave outfit for the spring? Which combinations of colors or prints do you like more?
Details:
Trench coat - OGGI
Skirt - handmade by ShopEn (Ukrainian shop)
Top - New Yorker
Oxfords - Palaris (Ukrainian brand)