Review: Anti-cellulite and aromatherapeutic Algascrub by GUAM. What does my summer look like?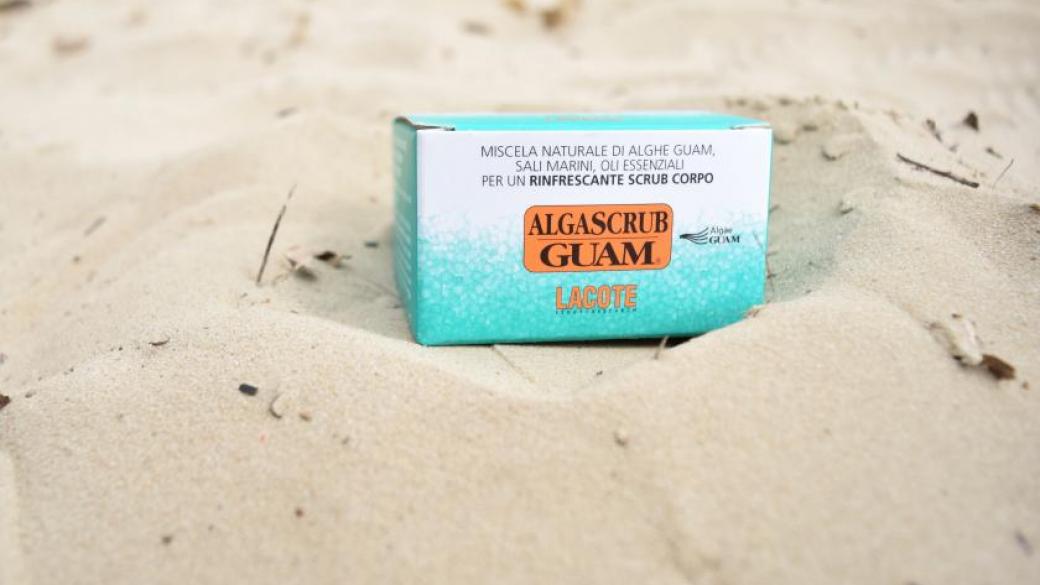 My vacation finished last week but my well-maintained body is with my till now. Who did help me to make it almost ideal? Of course GUAM! This Italian brand makes perfect anti-cellulite and bodycare products which are unraveled. And before I started my summer trip I had used a few of them. Today I want to show you the first product which helps to make the body ready for beach! Let's look at an exfoliating Algascrub by GUAM!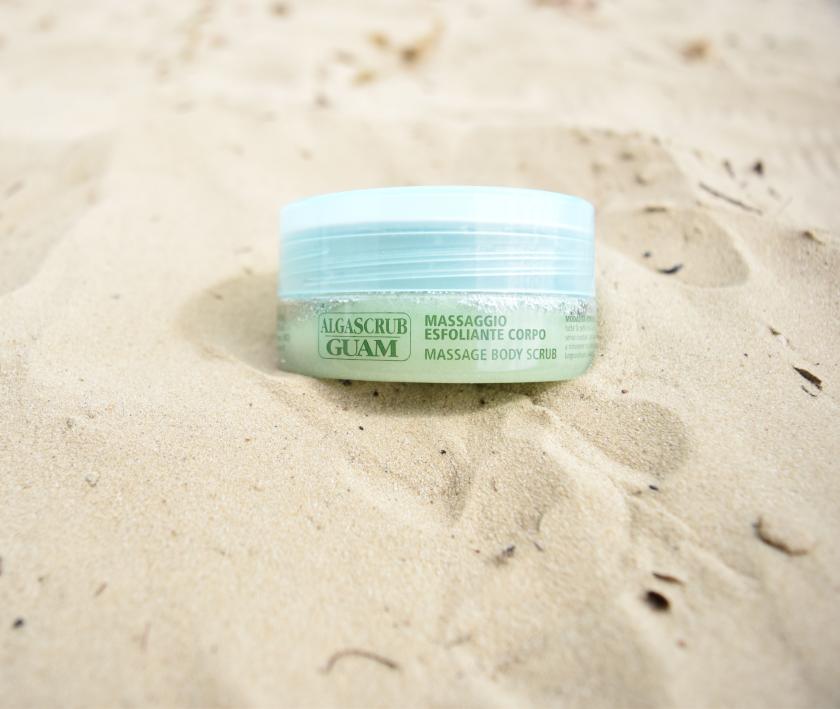 In general this summer I choose three products:
Food supplement Britannia activity day Ventro Piatto,
Algascrub GUAM,
Anti-cellulite mask with draining effect Dren+. 
Today is the day of Algascrub! It is exfoliating product with incredibly gorgeous aroma! This smell is really relaxing, so using the scrub is similar with a small session of an aromatherapy. I had got a small jar of the product, but GUAM also offer a bigger one. 
How does it work?
The scrub is the best thing when you want to make the skin clean and smooth. It has got a cooling effect so using this product is especially pleasant after sport when the body is "heated" and need something refreshing. The Algascrub contains of a sea salt and the famous seaweeds GUAM – both ingredients give to the body powerful exfoliating effect. Also you should be ready that there are a few vegetable oils in the combination so the product doesn't dries the skin. It even gives a good moistening, sometimes after the scrub I didn't need a bodymilk. When you wash the scrub off, there is a pleasant film on the skin – it is not oily, it never makes spots on your clothes. You feel it as a tender but strong protection. 
The product has got an anti-cellulite effect due to:
its composition – all vegetable oils nourish the skin, make it elastic, strength it;
aromatherapeutic effect of essential oils which tone the skin;
effect of massage when you put the Algascrub on the skin.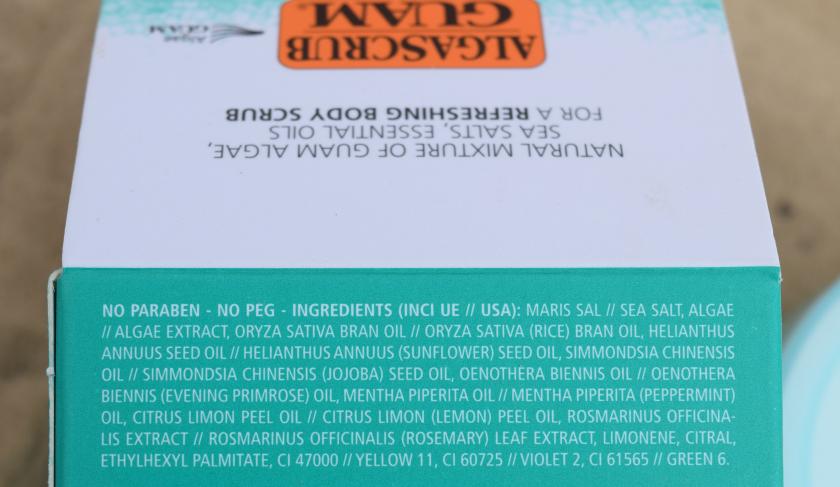 Which result should you wait for?
Smooth, tender, moisturized, velvet skin, which is elastic and strong. This is important especially if your skin was flabby after delivering a baby. Sport + Algascrub help to pull it up. The product should be used 1-2 times per a week (not more often!). If you are pregnant ask about using the Algascrub your doctor (because of cooling effect).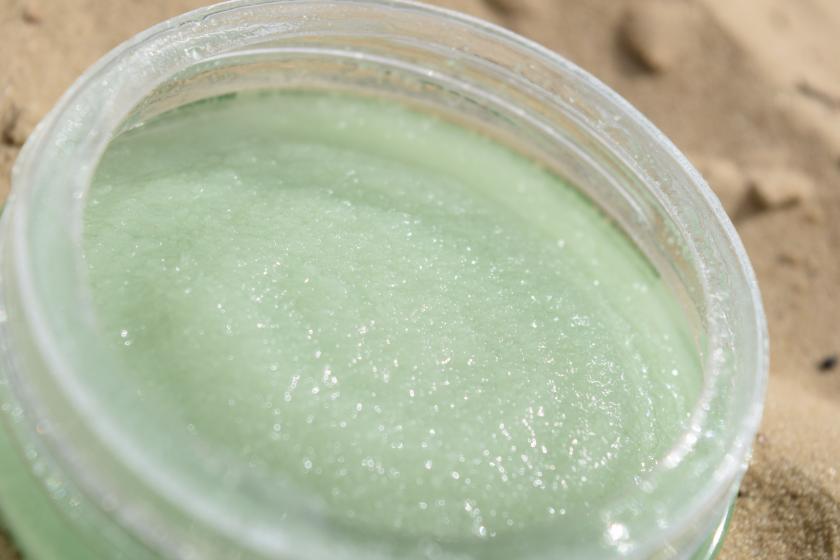 My resume: What do you need if you want to have got a perfect body? Of course it's sport (plus proper nutrition). Any cosmetics can't help if you don't do sport at all. But if it is in your life just try GUAM, I really suggest it! I think, it is very convenient – you shouldn't look for different bodycare cosmetics, you just choose one brand and buy a few products which you want. GUAM is the best, I'm sure, because inventions of this brand are very versatile!   
Next time I'm going to tell you about two other "summer helpers" – a food supplement and an anti-cellulite mask. Stay with AnnyDay!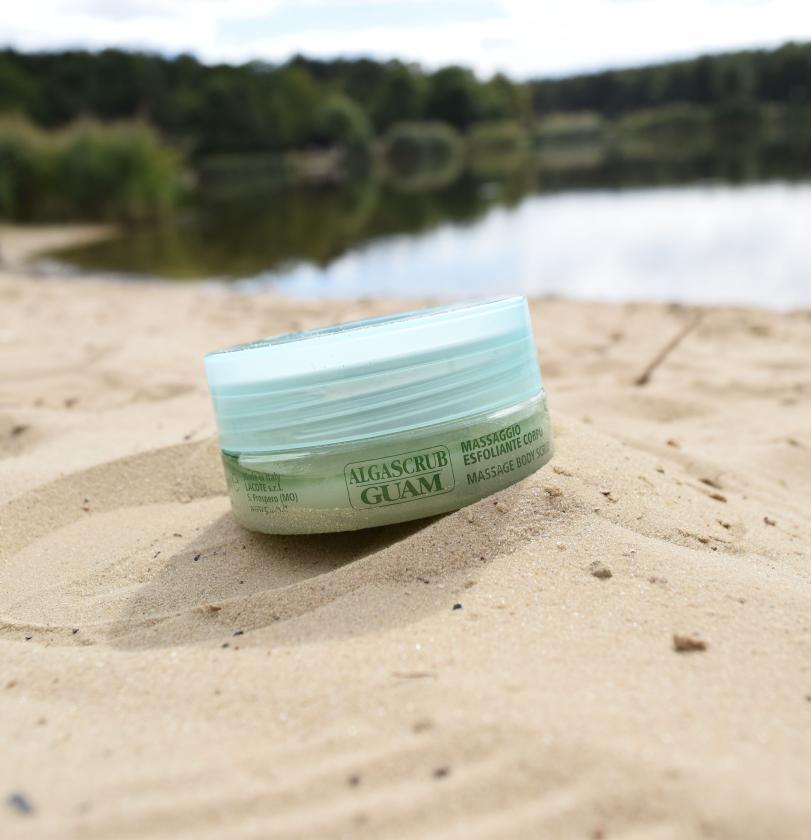 Have you tried the Algascrub? Which cosmetics helped you to get a perfect body before summer?
*The Algascrub was a gift by GUAM. You can find this product on the brand's website and buy it on the online-shop or in shops GUAM in Kiev.
Price 1047 UAH ($40) for a big jar.