Review: Anti-cellulite mask Dren+ by GUAM. What does my summer look like (Part 2)?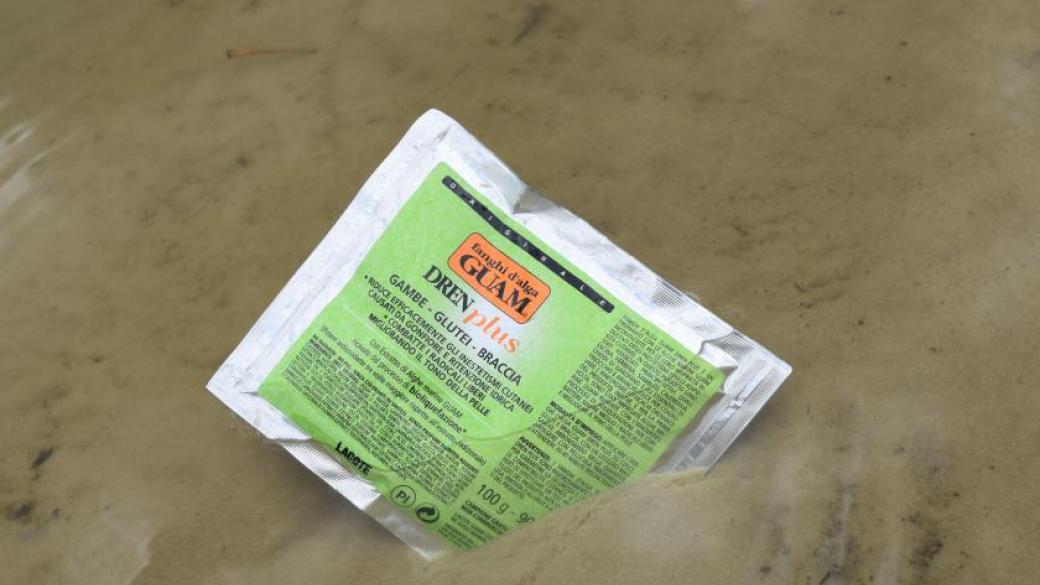 I have already written about my summer with GUAM and today is good time for a new post! When I prepared for summer I used not only the anti-cellulite Algascrub but also a mask Dren+ by GUAM, which also has got an anti-cellulite effect. The mask is one of the best idea for home wraps and I did them quite often. What result have I got? Let's read the second part of my GUAM's review! 
The anti-cellulite mask Dren+ is famous GUAM's product. It is innovative because the product has got a draining effect and this is not only empty words! It really helps to get rid of an extra liquid from your body! I felt this effect after the first using – my legs became thinner right before my very eyes!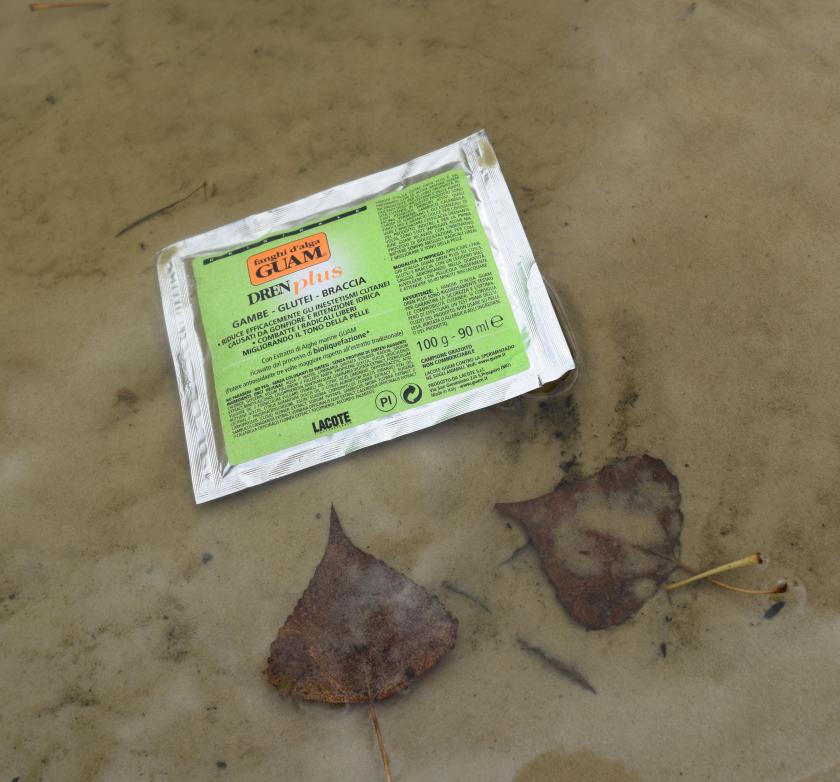 Dren+ is a mud mask. So as many high-quality products of this type it:
helps to get rid of hydropic cellulite, 
fights against the fluid stagnation in the body, 
eliminates the feeling of heaviness in the leg,
tones the skin. 
The mask contains of the seaweeds GUAM, which are recycled in an innovative way. It is a process of "bioliquefazione", which helps to enhance an antioxidant effect of the products three times. So the mask is even more effective than other GUAM's products from the previous collections.
All ingredients: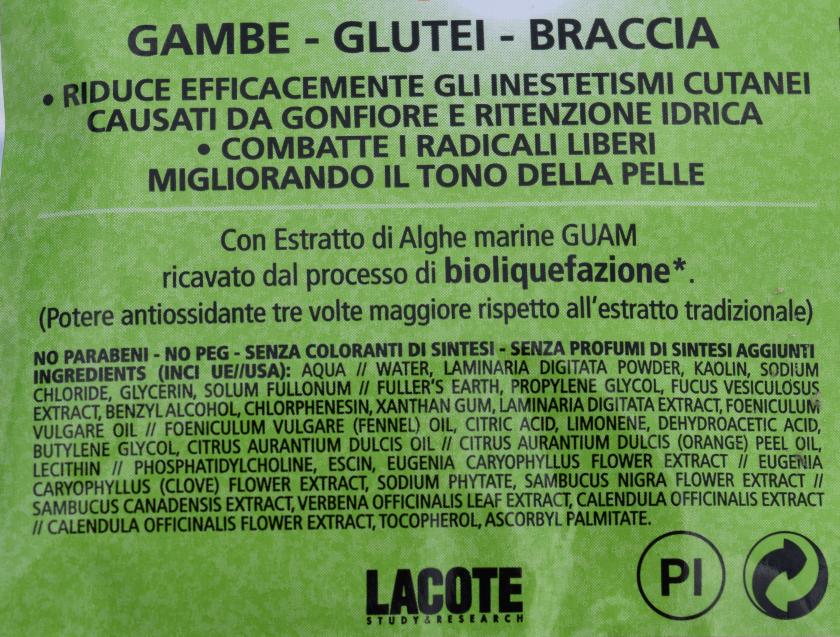 How to use Dren+?
The mask should be put on the wet skin for 30-40 minutes. You can use it on the whole legs, arms, hips and buttocks (I put only on legs, they are my problem zone). 
Then you need to wrap all covered parts with a special film (I use also leggings –just usual cotton leggings, which are enough thick for keeping the warm effect after mask). Yes, this product gives this effect but it is not very expressed. This feeling is pleasant (especially in a cold day!) but if you are pregnant be careful with this product.
I used Dren+ one time per a week during March and April. I have got not a jar with a product but a few sachets with 100 g of mask in one. This is enough for one using on the whole legs.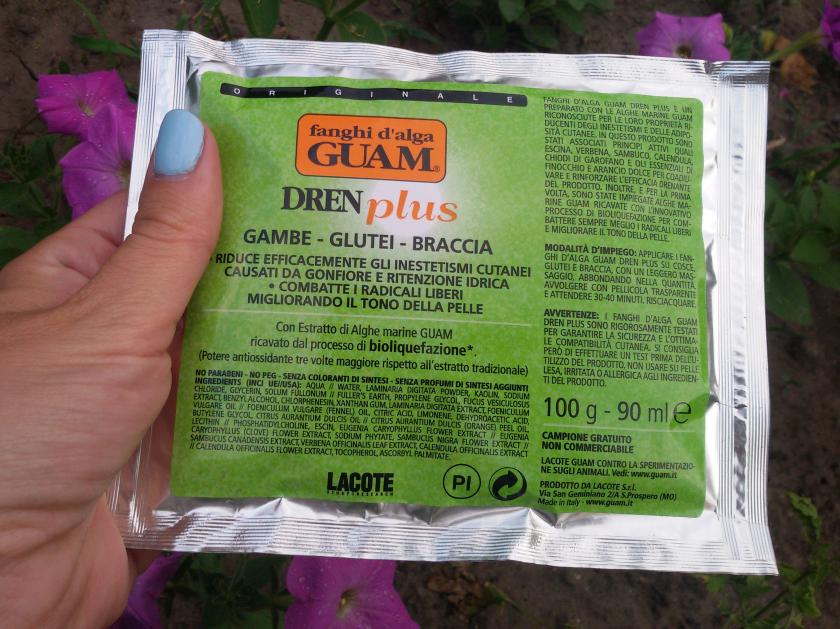 Which result should you wait for?
Just ideal legs! The skin will be perfect, the hips will be visually slimmer. And you will feel very powerful energy in the whole body!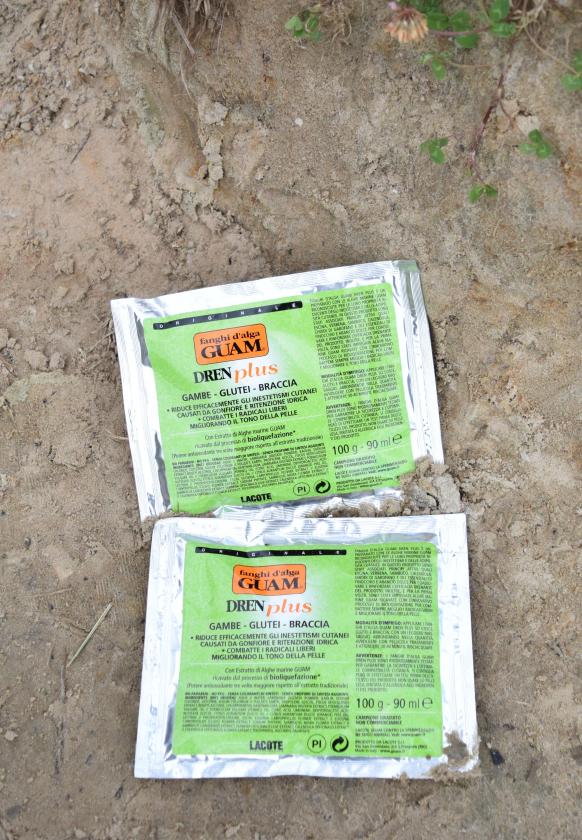 My resume:
Sport is my everything, without it I can't have got a decent body. But even if I do sport every day I never forgot about cosmetic – the best helper and the best pleasant for the skin. Of course even very cheap products can give good anti-cellulite effect but if you want the best from the best, if you want a perfect result which well be noticeable from the first sight, just try GUAM. As I do. It is really worthy its money!
The anti-cellulite mask Dren+ was a gift by GUAM. You can find this product on the brand's website and buy it on the online-shop or in shops GUAM in Kiev.
Price 1197 UAH ($46) for a big jar.