Review: The product for a body skin cleansing by Mirelin. Ukrainian beauty!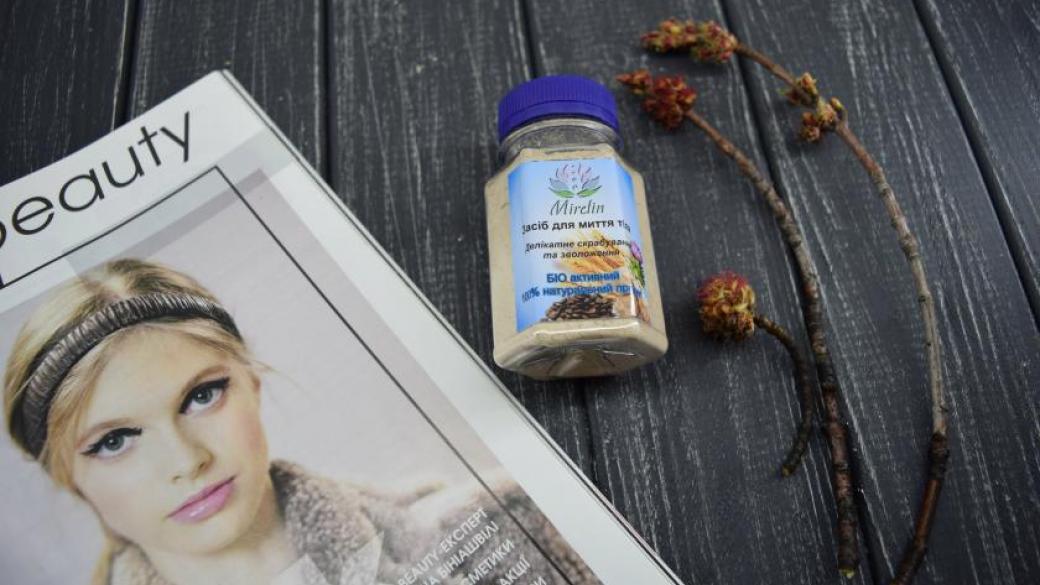 I have started to be a big fan of Ukrainian cosmetics. When I find a new brand I feel so excited! This is always so interesting achievement for me and today I want to tell you about one of the new brand which can not to know yet. It's Mirelin - a unuque cosmetics for me which is very effective and powerful. I have got some products by Mirelin now, I use all of them and I feel something incredible. These products are really worthy of attention! Why? Let's see in my today review of the product for a body skin cleansing!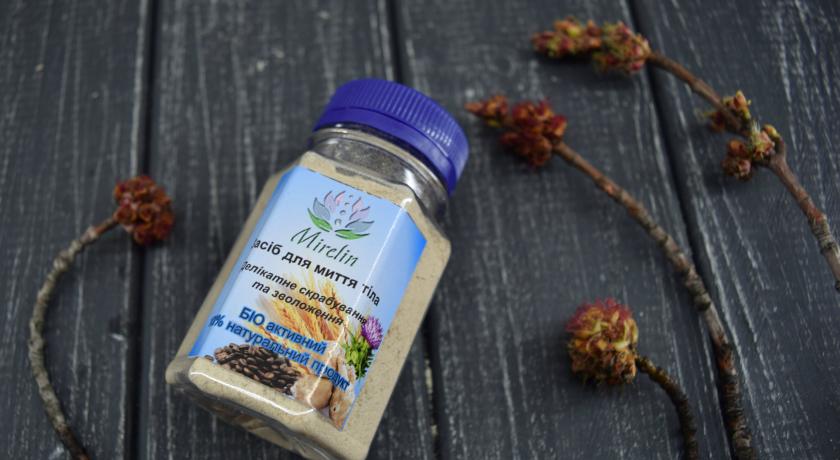 This product is cool replacement of usual daily shower gel or usual body scrub. This is 100% natural product. This is very effective but really tender scrub. This is bio active. This is Ukrainian finnaly! Lots of reasons to love it. But this is not all!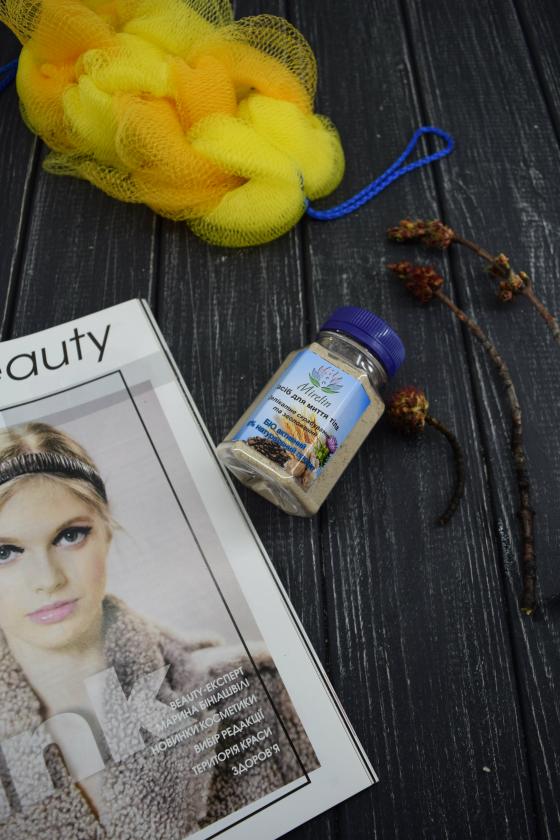 This product is belonged to the type of a dry cosmetics. So yes, you have not to be lazy! Just take it, add a water (prodportion 1:1) and... enjoy! Firstly I was a little bit confused - how I can use it, I thought. It seemed to be a problem - take a jar, mix the scrab and a water, find a good proportion... But now I have got no problems. I take 1-2 spoons of the scrub by Mirelin and add a few tads of water (you can take different quantity of water - it depends on what you want to get - a luquid gel with the exfoliating parts or a dense scrub). The jar with a dry substanse is small but I can see that it is very long lasting - 1-2 spoons for one procedure are so insignificant volume!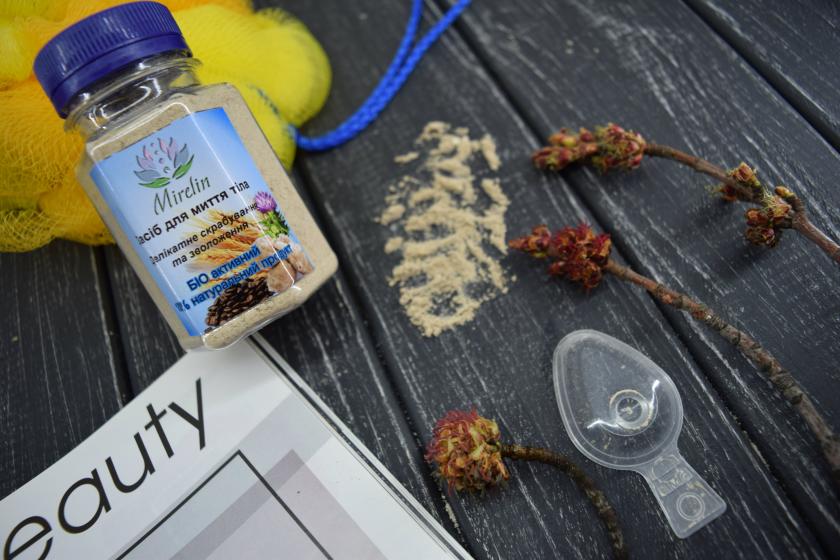 The product for a body skin cleansing by Mirelin is very convenient. At first it is offered in a small and light plastic jar. You will never drop it in the bathroom even if you take it with the wet hands. 
Secondly it has got a small spoon. This is seemed to be just a trifle but this is REALLY cool idea! I was moved when I found this spoon in the jar! It looks like a real care of you, this is so pleasant.
Thirdly the scrab has got a fairy color. I always have got lots of problems with the scrubs which contain big quantity of coffee. They always make my bathroom dirty and I want to wash them off as quick as possible. But this one is an exception! Using it doesn't mean that everything near you will be in the ugly spots!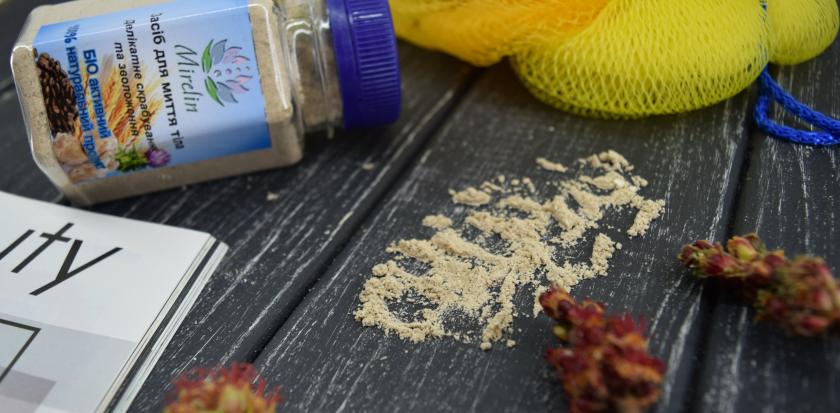 The scrub looks (and it is felt) like a tender powder with the small exfoliating parts. It is very soft so you can even not think about the damage for skin - this is impossible! Only tender effect, only smooth skin after! My skin is very smooth and moisturised after this scrub, I want to say about it separately! 

The product by Mirelin has been made especially for nourishing and moistening the skin and it achieves these goals perfectly. When I use it the first time I even forgot to put on the skin my usual moisturising milk after the shower. If after an usual scrub the skin is a little bit irritated and need more care, this one gives it all good effects which you can imagine. You will feel that the skin has been exfoliated very well but without any possible damage! It's very delicate effect.
Also the scrub helps to renovate the skin, decreases the stretch marks, makes the surface of the skin smoother. It also can be used before epilation - the cosmetics by Mirelin helps to prepare the skin for this process. And it helps to decrease a growing of unwnted hair after epilation.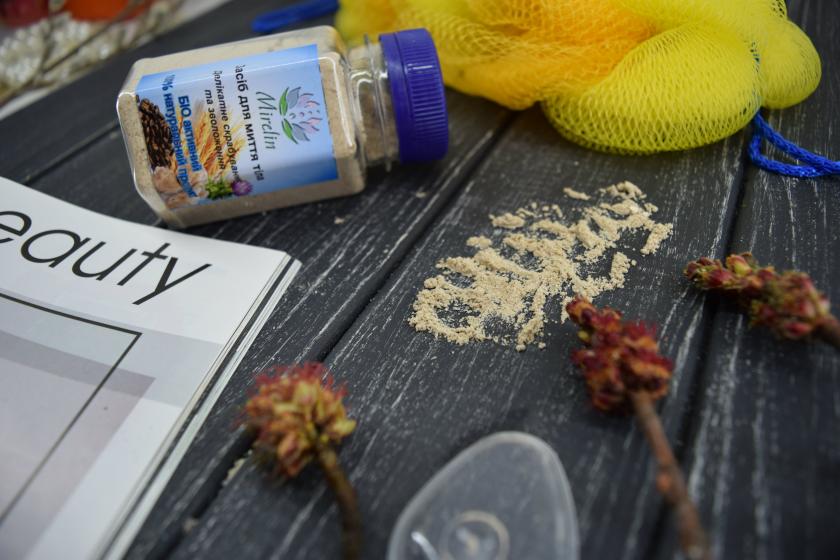 As I have said this product is natural. All cosmetics by Mirelin is made by old recepies and Ukrainian traditions so you have got a unique possibility to try them on your own skin (I'll tell you about this brand literally later!). The composition of the product: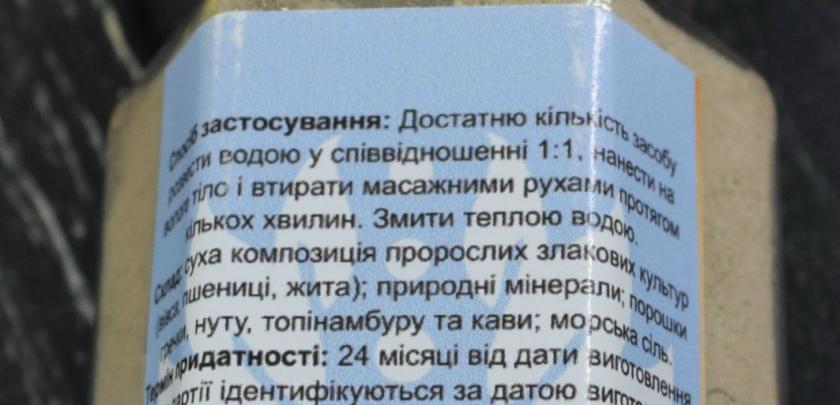 English: dry composition of sprouted cereal (oats, wheat, rye), natural minerals, powders of buckwheat, chick-pea, Jerusalem artichokes, coffee, sea salt. 
The wet product has got very tender texture. It looks like an a little bit watery children's sereal and it smells the same. May be it will be good product for morning shower - it reminds me about my usual breakfast. But I use it in the evening - it is so soft enjoyment!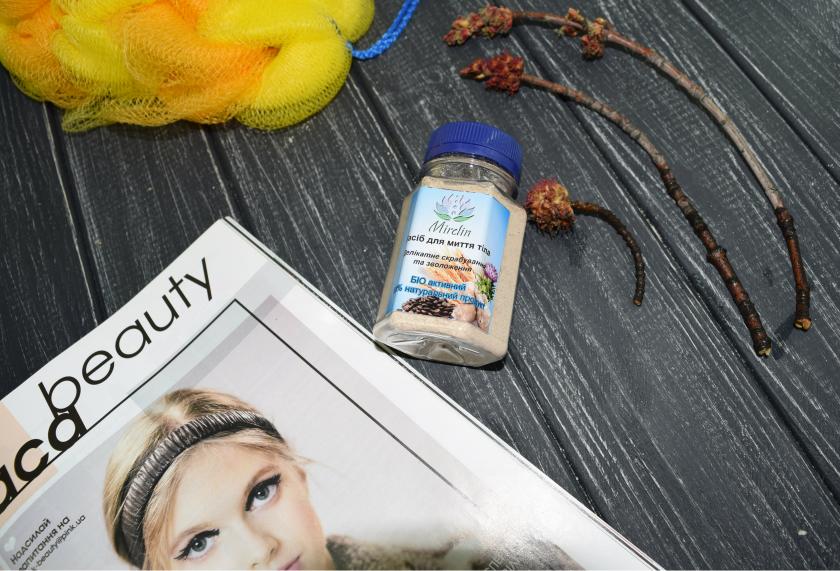 This is only the first product by Mirelin which I have told you about. Next time I'll write aboute their masks and hands scrub - all of them are very interesting and worthy of attention! Try it if you have got a possibility!
Do you like dry cosmetics? Have you tried it yet? How often do you buy Ukrainian products?
*The cosmetics for a body skin cleansing have been given by Mirelin for independent testing. You can order this product on the web-site of this brand.