Review: The purifying cleansing gel MicroBio Cellulaire by GUAM. New series, new product, new effect!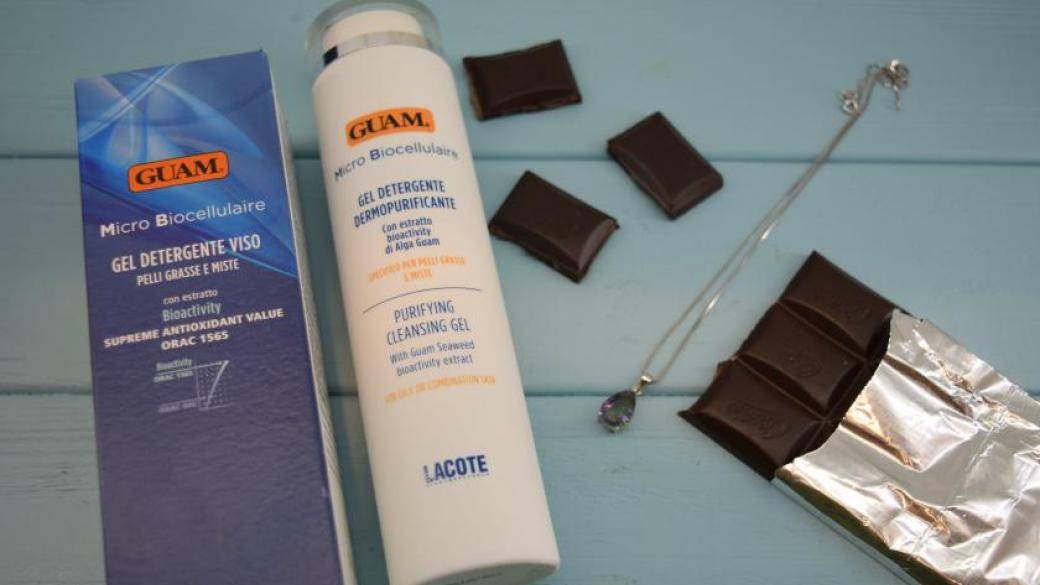 When I'm writing something about GUAM's products I always want to make a short post. Why I need to find lots of words if GUAM means everything? GUAM is quality, originality, effectiveness. What can I add? Oh, I always think about it and then… write a lot! Because telling you about GUAM is a pleasure! Today is good day because I want to write a new review of GUAM's product. I'm testing its new MicroBio Cellulaire series and now is time for a purifying cleansing gel by GUAM. The novelty which have already been a classic.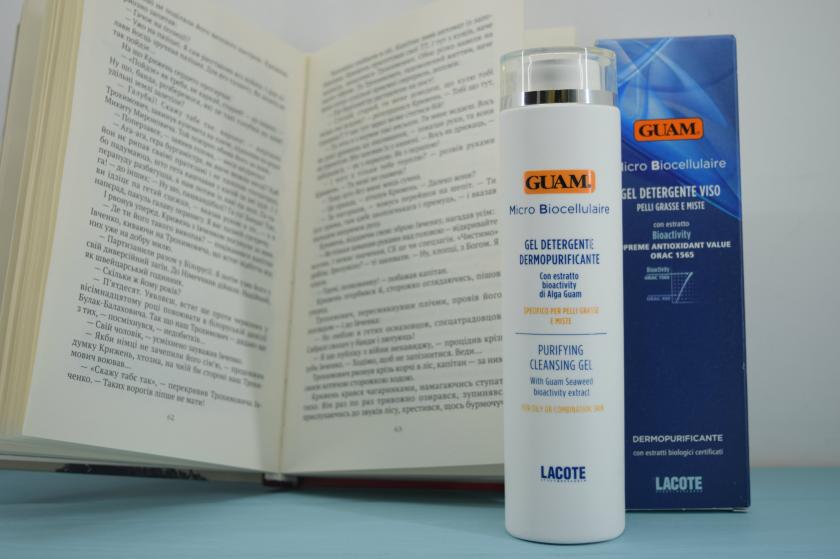 Earlier GUAM hadn't got a series of cleansing cosmetics for face. There were facial creams but toners and cleansing gels have become the novelties of nowadays. Mine purifying cleansing gel MicroBio Cellulaire which is for oily and combo skin. Really, my skin can be very oily… well, it COULD be very oily because after two weeks of regular using the gel I don't feel any problems. The product mattes the skin very effectively and this is noticeable from the first using of the product. The series has got other cleansing products for other skin types so just find your own!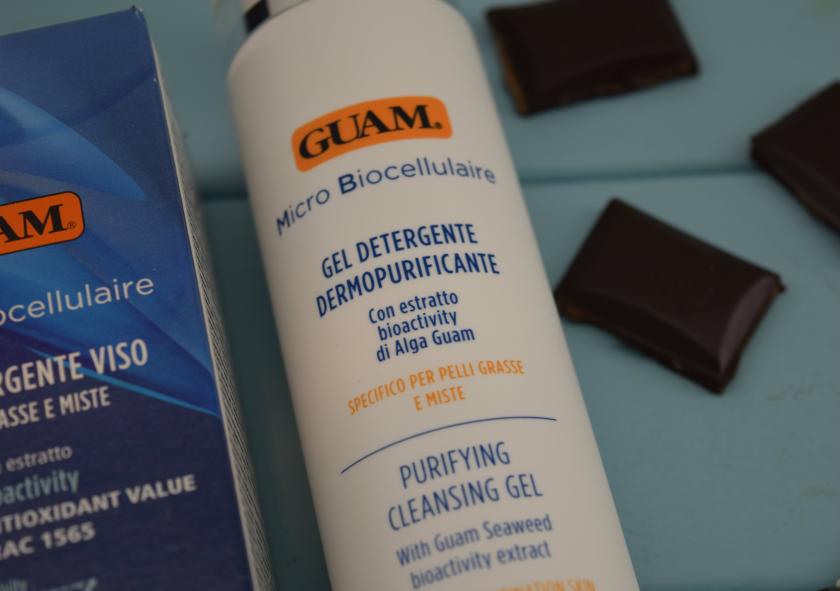 The producer says that the purifying cleansing gel MicroBio Cellulaire we can use twice per a day but I do this only one time- in the evening. In the morning I don't need so powerful cleansing effect and I use just a micellar water. But an evening is appropriate time to make the skin absolutely clean. And this product by GUAM helps me very well. I can't say that it removes make up really well but I'm not complaining. I know that this is not its task. The gel by GUAM should work with pollutions of the skin – extra sebum and other dirtiness.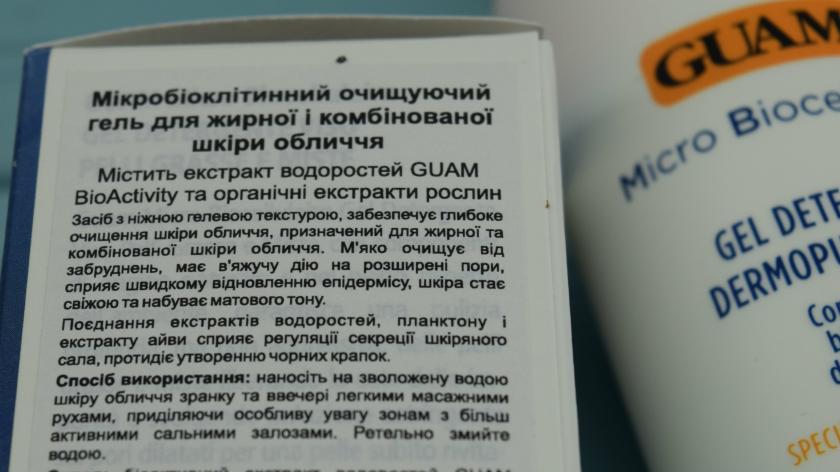 If you read in Ukrainian you can read what the producer says about the effect of the gel MicroBio Cellulaire
The most important thing for me – the purifying gel by GUAM has got an astringent effect on the enlarged pores. There are lots of them on my skin and I really see that they became less after I had started to use this product!
Also I can say that the skin became cleaner in sense that there aren't lots of comedones on it. The purifying gel MicroBio Cellulaire can help if you suffer from them and I think it also treats inflammations and acne. But I'm not sure because I haven't got a lot of them and this can be result of the whole skincare which I practice.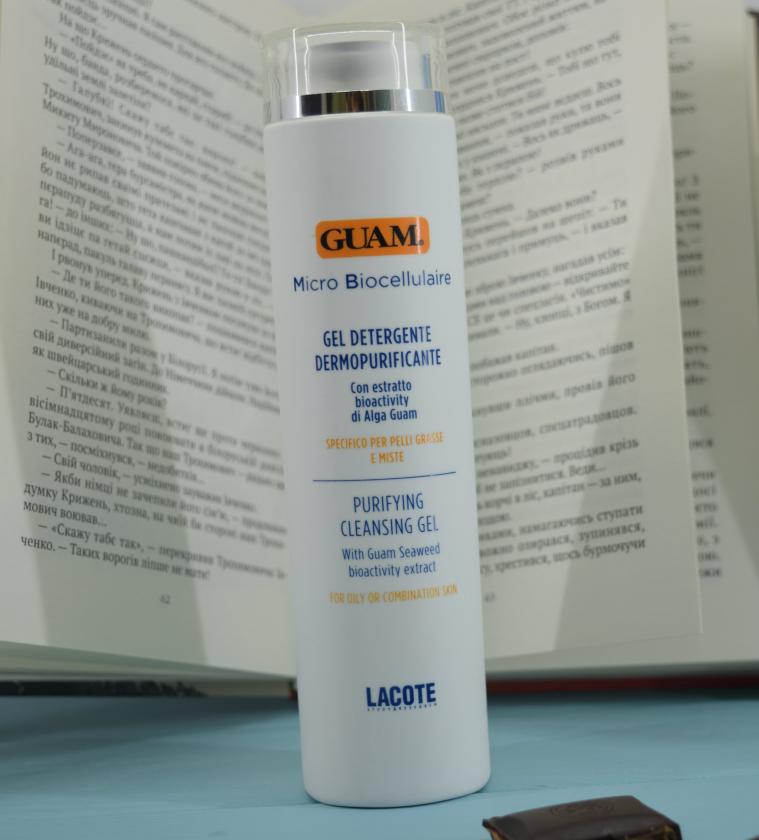 If we talk about the compositions of this gel I would say that it is perfect. The gel is the part of series MicroBio Cellulare and this means that its antioxidant properties are four times higher than in previous series. The producer show us a special chart which demonstrates this feature.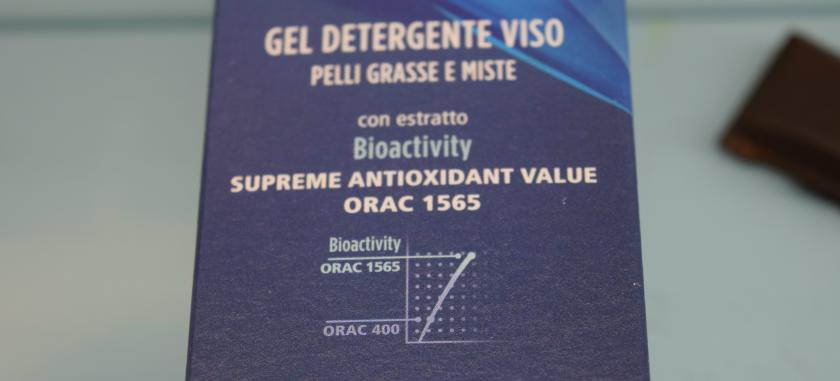 And the composition of the gel by GUAM is beyond praise! The product contains of the seaweeds BoiActivity extract by GUAM (about this extract and the way of its getting from the seaweeds I wrote here) and a few organic vegetable extracts. All of them can make miracles together! The whole list of ingredients: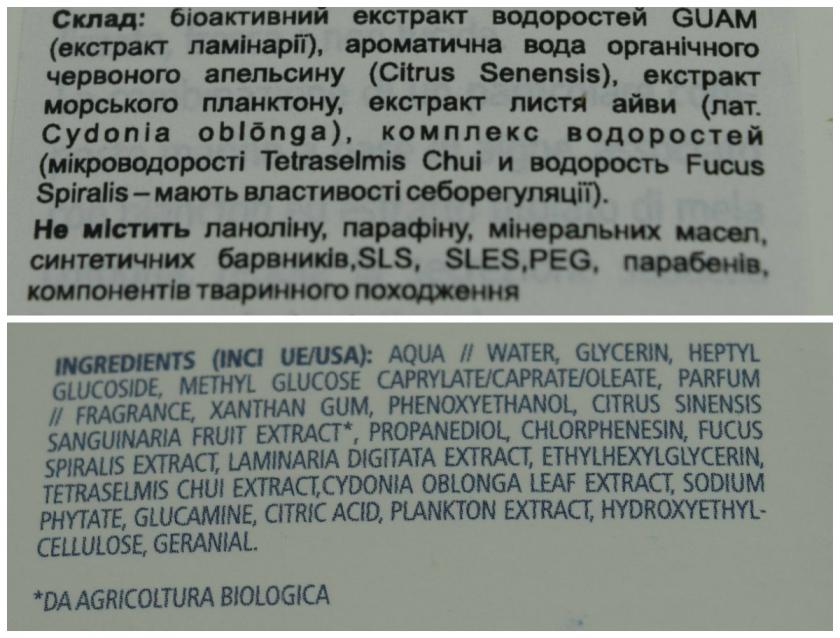 The purifying gel by GUAM has got very light texture. It looks like a facial milk but with beige color. And it is felt on the skin like a light cream. I need to take a small portion for one washing up and if there isn't make up on my face a small tad of the product will be enough for perfect cleaning the skin. If there are lots of cosmetics I just take more product.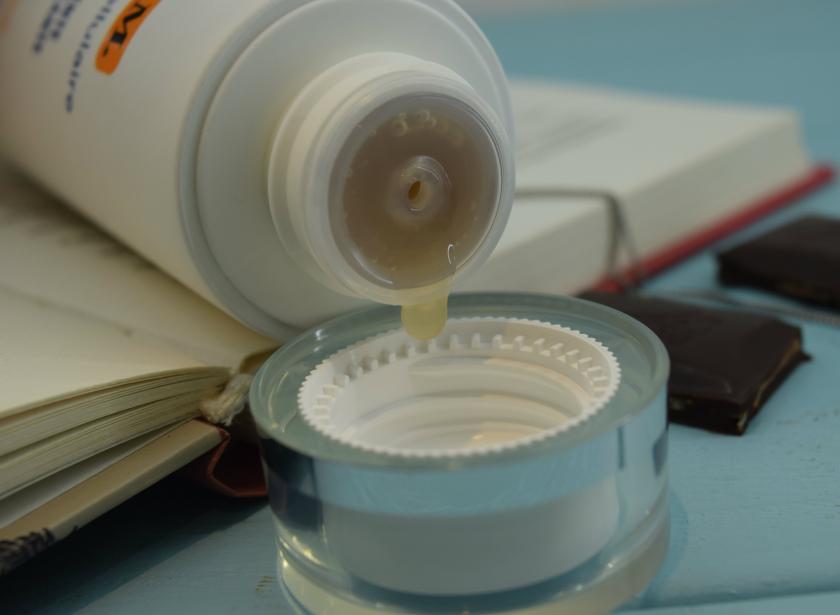 The series MicroBio Cellulaire is already available in Ukraine. There are 19 chic products which are just marvelous! Before I chose this gel I had tested a few different products and all of them were amazing. My skin has never been so tender and smooth after cosmetics and I felt the result even after a small testers. The full size of each product gives better effect ever.
With this gel by GUAM I can see the result every day and I know that it will work even when it well have been finished! This is a secret of GUAM – this cosmetics gives you a good effect even after you stop to use it.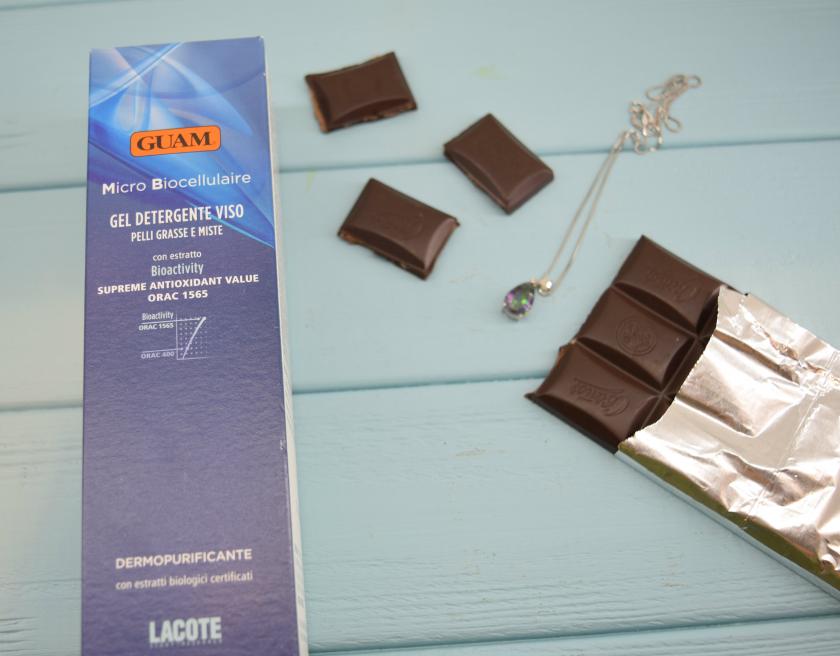 Have you tried something from the series MicroBio Cellulaire by GUAM? Do you like this brand? Next time I'll tell you about a facial cream MicroBioCellulaire.
*MicroBio Cellulare purifying cleansing gel has been given by GUAM for independent testing. You can find this product on the web-site of this brand and buy it in the shop in Kiev or in the online shop.